Sorry Quotes are a type of saying that is used to express sorrow for a situation or occurrence. There are many different types of Sorry Quotes, but all of them share one common goal: to help the person who is expressing regret to feel better about what has happened.
Sorry Quotes are important because they can help us to communicate our feelings in difficult situations. They can also help us to forgive others and ourselves, which can be very healing. Saying sorry is not always easy, but sometimes it is the best thing to do.
Here are a few tips for How to say Sorry and some Sorry Quotes for inspiration.
When you say sorry, make sure that you are genuine.
Don't say sorry just because you think you should, or because you want to get out of a tough situation.
Mean it when you say it, and make sure your actions support your words.
Also, make sure that you apologize in the right way. For example, if you have hurt someone's feelings, you should apologize face-to-face whenever possible. If that is not possible, try to write a heartfelt letter or send a personalized video message.
Whatever the situation, taking the time to say sorry can go a long way towards repairing relationships and restoring goodwill.
Sorry Quotes
Quotes are to show your feelings, and when you want to apologize, there is no better way than using Sorry Quotes. But, before we get into the types of Sorry Quotes that you can use, let's take a look at the different ways in which you can apologize.
There are five ways to apologize:
Expressing regret.
Saying you're sorry.
Making restitution.
Saying that you'll do better next time.
Asking for forgiveness.
"It's very hard for me to say I'm sorry… but I do." – Joe Nichols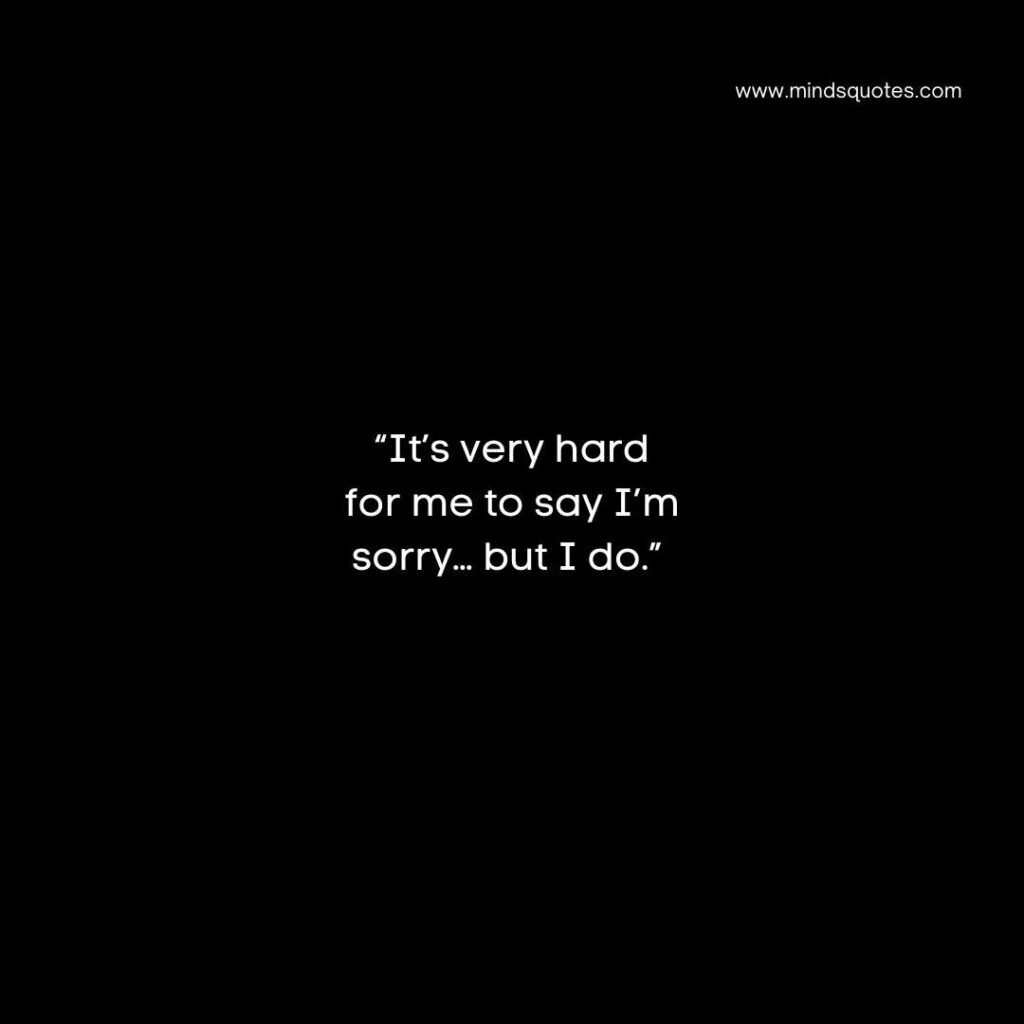 "Chocolate says "I'm sorry" so much better than words." – Rachel Vincent
"I am sorry for the pain I caused you, I feel so bad." – Gabor Timis
"I'm sorry my existence is not very noble or sublime." – Keanu Reeves
"Apologize quickly when you wrong someone because I'm sorry has no value in the grave." – Lakesha Ruise
"I hope that people learn from my mistake and I hope that the fans forgive me." – Rafael Palmeiro
"And throughout all eternity, I forgive you and you forgive me." – William Blake
Sorry Quotes for Love
Sorry Quotes for Love are used to show regret after doing something that hurts the other person. Sometimes these quotes are used to soften the blow of admission, while other times they may be used as a way to end a fight or argument. No matter what their use, Sorry Quotes for Love can help convey powerful emotions and mend broken relationships.
As we all know, one of the most difficult things to do is to apologize. We often worry about what the other person might think or say, or whether they will forgive us. This is especially true in cases of romantic love. However, an apology can be a powerful tool – it shows that we care about the other person and that we are willing to take responsibility for our actions. Plus, it can often help to repair a relationship that has been damaged by conflict.
"Apologies bring people together." – Nick Smith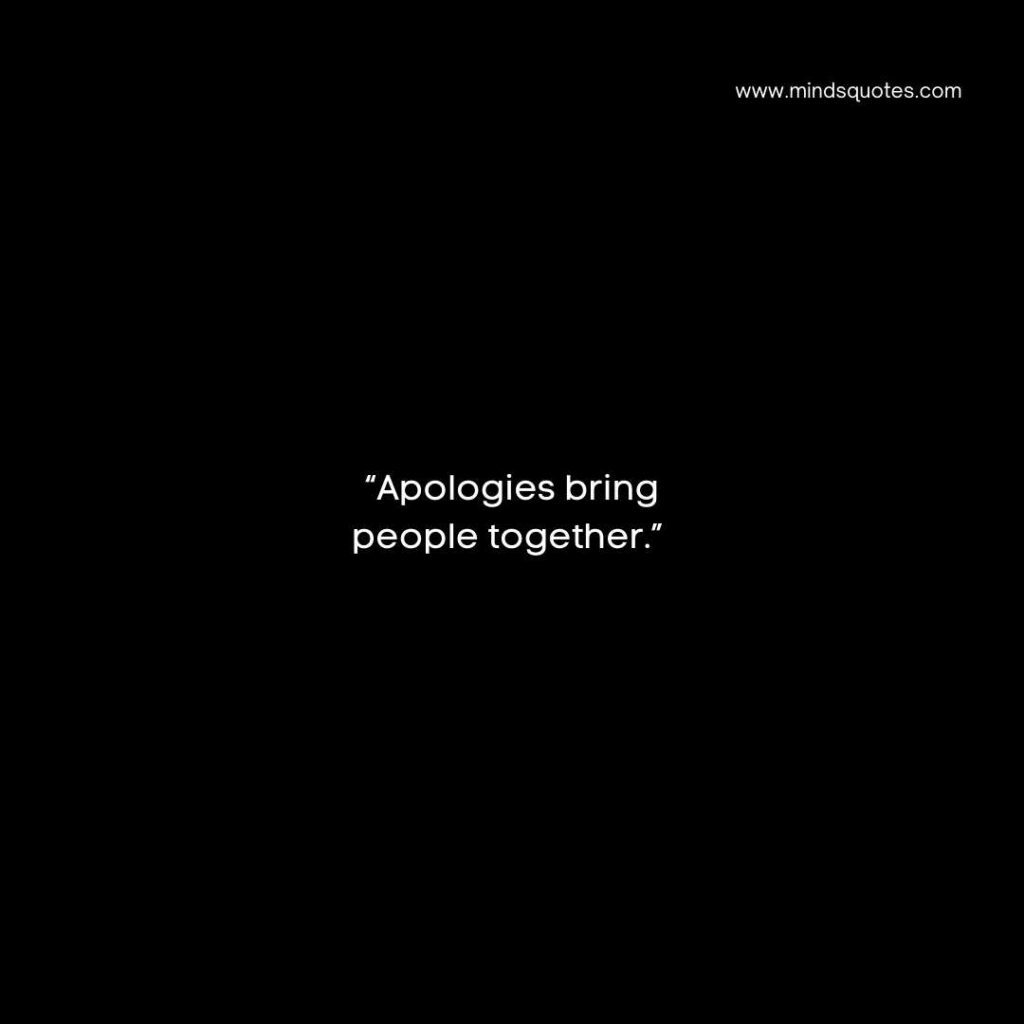 "And throughout all eternity, I forgive you and you forgive me." – William Blake.
"Be the hero of hearts; learn to say I'm sorry." – Richelle E. Goodrich
"I ask for your forgiveness. I feel so miserable that it's difficult even to say sorry." – Hwang Woo Suk.
"I'm sorry if this all seems a little rushed and desperate. It is." – Chuck Palahniuk
"He who is sorry for having sinned is almost innocent." – Seneca
"I should have been much more responsible in how I handled myself and for that am sorry." – Ryan Lochte
"I am sorry that so often the biggest obstacle to God has been Christians." – Shane Claiborne
I am Sorry Quotes For Hurting You
We all make mistakes. Sometimes, we say or do things that unintentionally hurt the people we love. When that happens, it's important to apologize quickly and sincerely. But apologizing isn't always easy. I am Sorry Quotes For Hurting You have the power to encourage you to say "I am sorry."
"I am sorry" is one of the most powerful phrases in the English language. It can be used to apologize for anything, from a small mistake to a major transgression. But saying "I am sorry" isn't enough. You need to know how to apologize effectively if you want to repair your relationship. Sorry Quotes can help you with that.
"When I say, 'I'm sorry,' it's because I regret something." – Luis Suarez
"I'm not perfect. Remember that, and try to forgive me when I fail you." – Elizabeth Lowell
"Play fair. Don't hit people. Say you're sorry when you hurt somebody." – Robert Fulghum
"Forgiveness is the final form of love." – Reinhold Niebuhr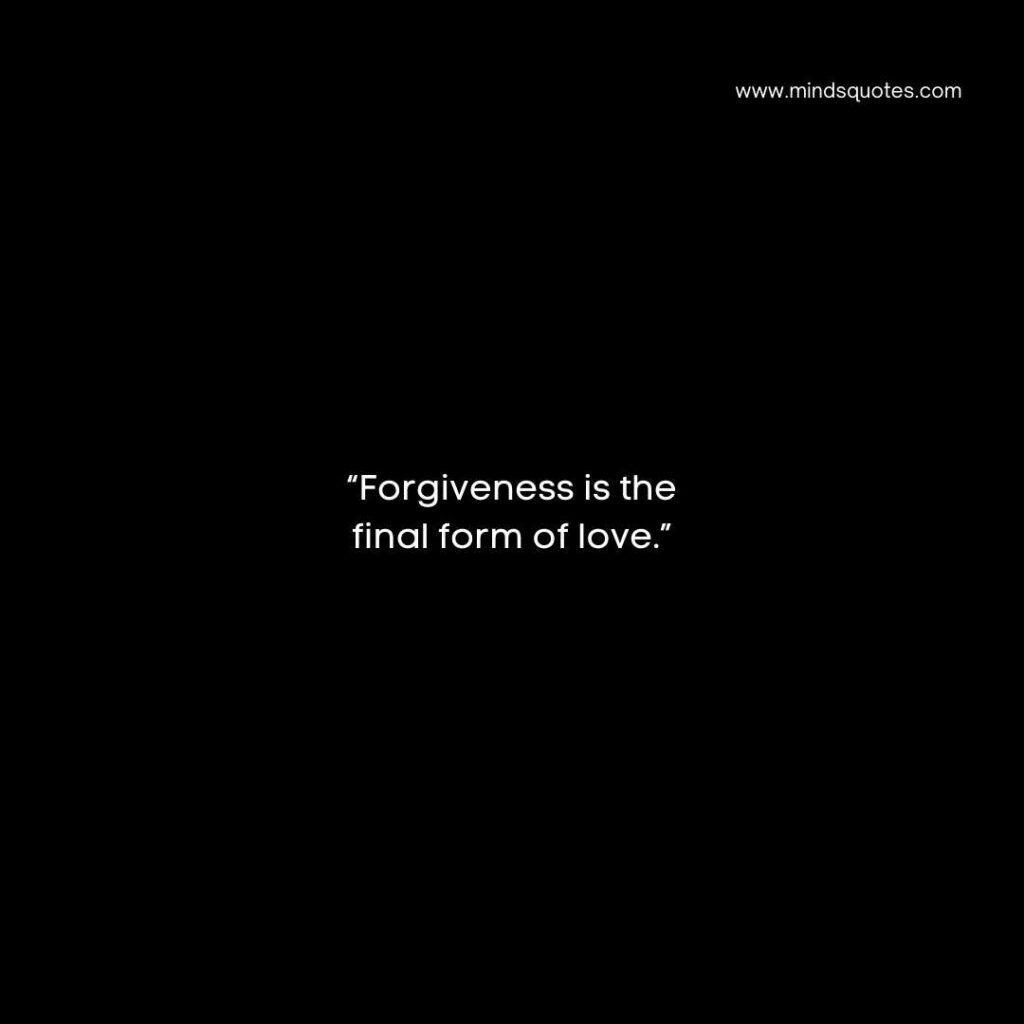 "You must forgive me, for I struggled only for you." – Emily Jane Bronte
"Just because I am a celebrity doesn't mean I can't say, 'Sorry.'" – Karan Patel
"Sorry isn't a synonym for 'guilty.' It's a way to say you're listening." – Martina Boone
"Forgive me for being so ordinary while claiming to know so extraordinary a God." – Jim Elliot
"A sincere apology is analogous to authentic repentance." – R. Alan Woods
"Being safe doesn't mean you won't be sorry." – Katerina Stoykova Klemer
"You broke her heart in person you fix it in person!" – R.J. Gonzales
"Everybody was sorry. Sorry was easy." – Gretchen McNeil
Sorry Quotes for Him
There are a lot of Sorry Quotes For Him (BF) out there, but not all of them work. You need to find the right words to make your boyfriend feel better after you've hurt him. You also need to be genuine in your apology. Saying sorry is the first step, but you also need to make sure that you don't hurt him again.
Here are a few things to keep in mind when you're looking for Sorry Quotes For Him (BF):
Make sure that your apology is sincere.
Avoid using cliches or platitudes.
Make sure that you take responsibility.
"I don't like it, and I'm sorry I ever had anything to do with it." – Erwin Schrodinger
"I'm not very good at saying sorry, but I apologize." – Chris Kurtz
"Forgiveness does not change the past, but it does enlarge the future." – Paul Boese
"Not admitting a mistake is a bigger mistake." – Robert Half
"I'm sorry I was awful. I'm so full of terrors." – Iris Murdoch
"Mistakes are always forgivable if one dares to admit them." – Bruce Lee
"I am sorry for what has happened and I know that I need some help." – Susan Smith
"I hope when I'm on my deathbed, people forgive me because there is a lot to forgive." – Christopher Buckley.
Sorry Quotes for Her
When you've hurt someone you love, the most sincere way to apologize is with a heartfelt Sorry Quote for Her (GF). These quotes will help you express all the things that are racing through your mind, and they'll let her know that you're truly sorry for the pain you've caused. These quotes are a great way to start repairing the damage that's been done. So, if you're looking for the perfect way to say "I'm sorry," look no further. These Sorry Quotes for Girlfriend are exactly what you need.
"I made a big mistake. It is indefensible and I am sorry." – William J. Clinton.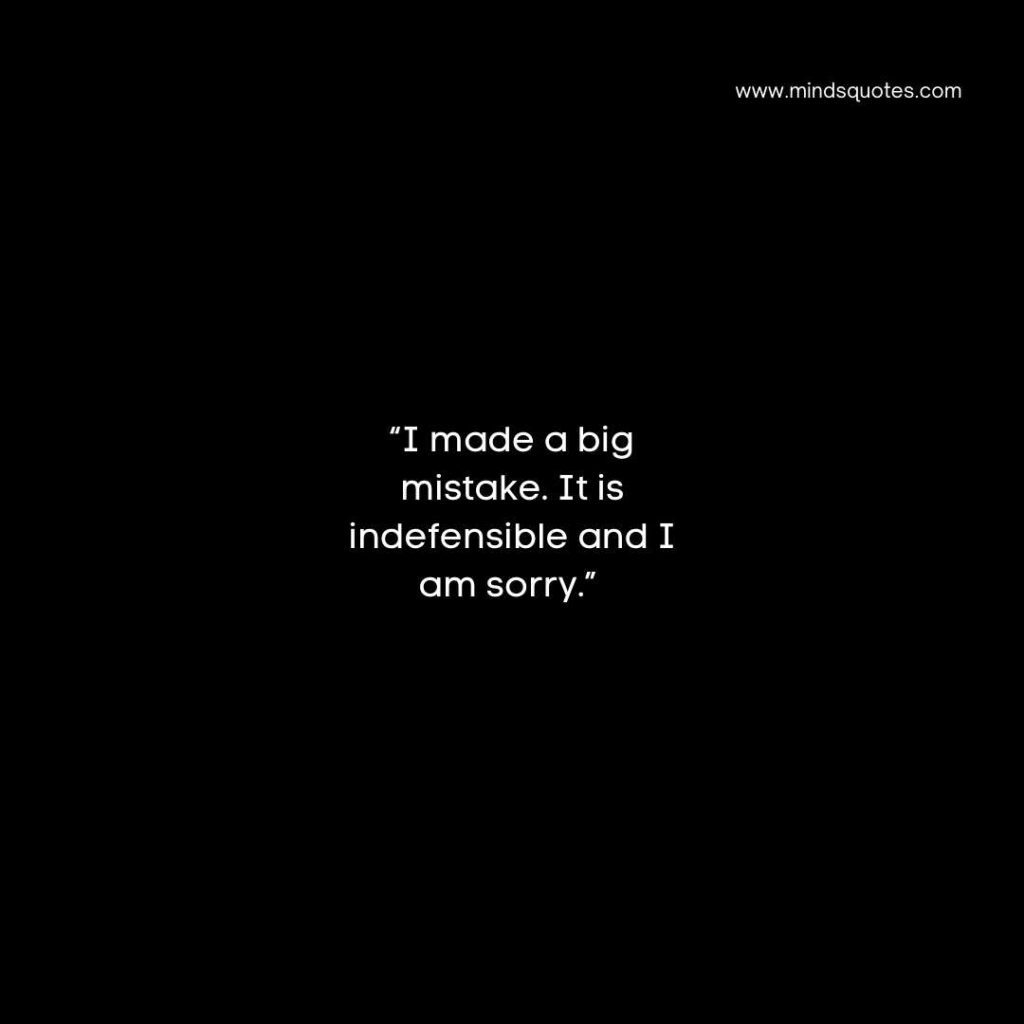 "Let us forgive each other only then will we live in peace." – Leo Tolstoy
"True remorse is never just a regret over consequence; it is a regret over motive." – Mignon McLaughlin
"You must tell me who I might have hurt. I have to write them an apology." – Vivien Leigh
"Apologies are great, but they don't change anything. Do you know what does? Action." – Stella Young
"Forgiveness is the sweetest revenge." – Isaac Friedmann
"The most important trip you may take in life is meeting people halfway." – Henry Boye
"Never ruin an apology with an excuse." – Benjamin Franklin
Sorry Quotes for Best Friend
Sorry Quotes for Best Friend will make your apology more effective than just saying sorry. Saying sorry is not always easy, but it is the right thing to do. It can be tough to know what to say when you have hurt someone you care about. Sometimes the words "I am sorry" are not enough. If you want to apologize properly, you need to understand the ins and outs of saying sorry.
Saying sorry can be difficult, but it is worth it. If you can apologize properly, you will likely improve your relationship with the other person. So say 'I am sorry' with Beautiful Sorry Quotes for BF.
"I am immensely contrite. And I'm sorry for the damage I've done." – Jayson Blair
"I'm sorry.' The two most inadequate words in the English language." – Beth Revis
"For what it's worth, I'm sorry for everything." – Clint Eastwood
"Everything is my fault, I'll take all the blame." – Nirvana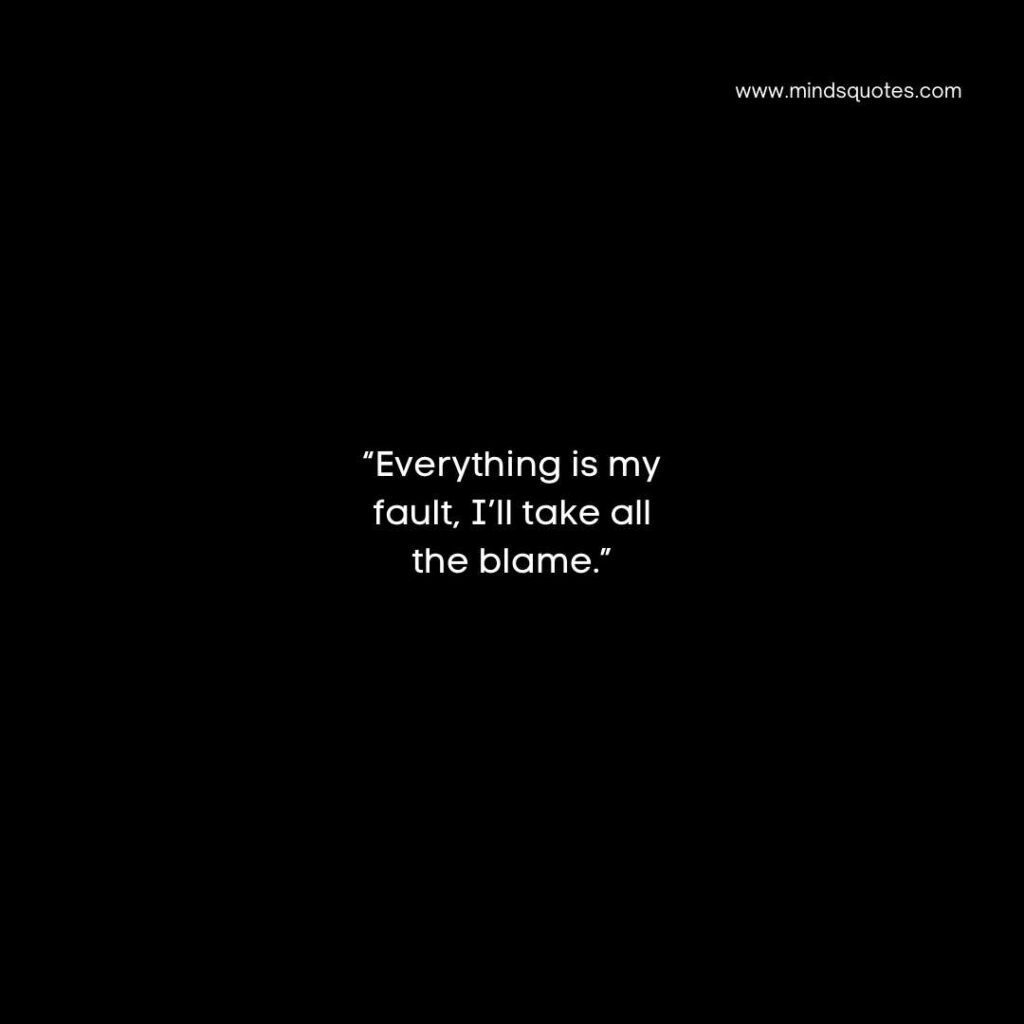 "An apology is saying the right thing after doing the wrong thing." – Vikrant Parsai
"Apologies require vulnerability." – Jennifer Thomas
"Forgiveness is not an occasional act, it is a constant attitude." – Martin Luther King Jr.
"I'm not perfect, I make mistakes, I hurt people. But when I say sorry, I mean it."
Conclusion
This post is a collection of Sorry Quotes that will make you smile. If you're in a bad mood, or you need a little pick-me-up, these quotes are for you. Please LIKE, COMMENT, and SHARE this post on your social media to help spread the love.