Couple Quotes are the best way to show your loved ones how much you care about them. These little snippets of wisdom often help to remind them why they fell in love in the first place and keep the flame of love burning brightly. Sometimes the simplest things make all the difference in love. And Beautiful Couple Quotes could be the simpler thing to appreciate any couple's relationship. Whether you're having a bad day or just need a quick pick-me-up, these quotes are sure to make you smile.
Couples in love are always looking for Couple Goals Quotes and Inspiring Quotes to express their feelings for each other. Whether you're looking for a cheesy line to say or something more heartfelt, these quotes will show how much you care. Everywhere we look, it seems, cute couples surround us. If you're looking for some Romantic Quotes to share with your significant other, look no further. We've compiled a list of some of the most Adorable Couple Quotes out there.
Best Couple Quotes
Best Couple Quotes are perfect for expressing the love you have for your significant other. Not only are they a great way to make someone feel good, but they can also be a lot of fun to look at. No matter what it is, there's just nothing like a good dose of Couple Quotes to make your day a little bit better.
"You're my end and my beginning. Even when I lose, I'm winning." – John Legend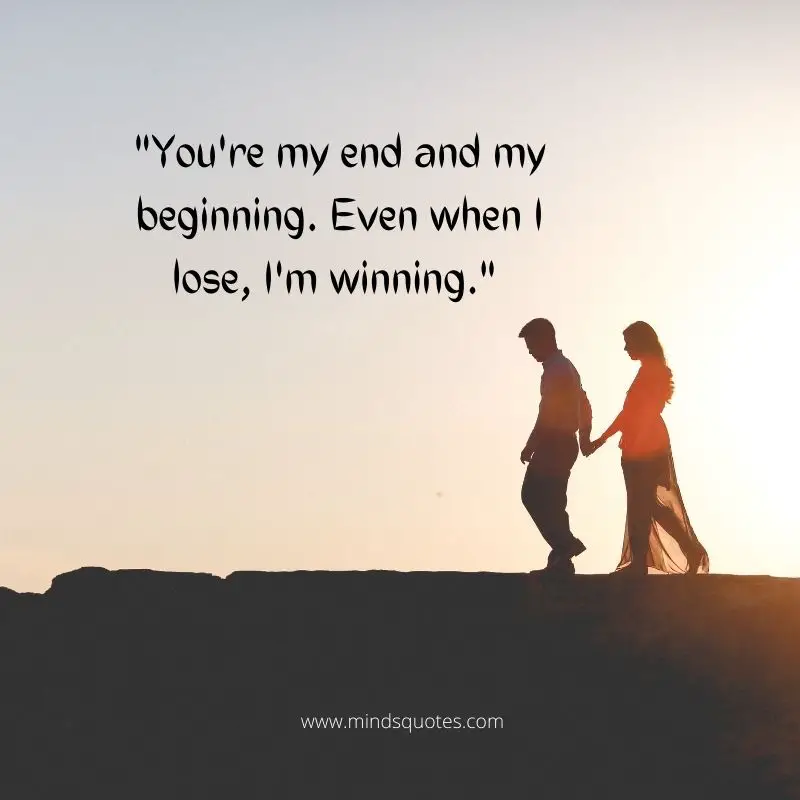 "If all I got is your hand in my hand, baby I could die a happy man." – Thomas Rhett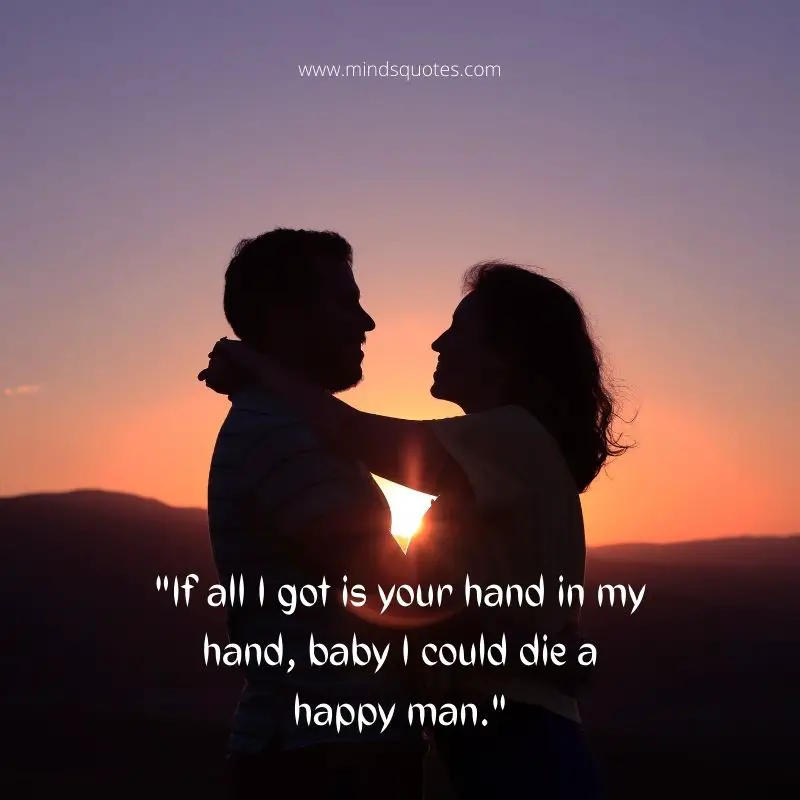 "We were just kids when we fell in love." – Ed Sheeran
"You could have my heart or we could share it like the last slice." – Drake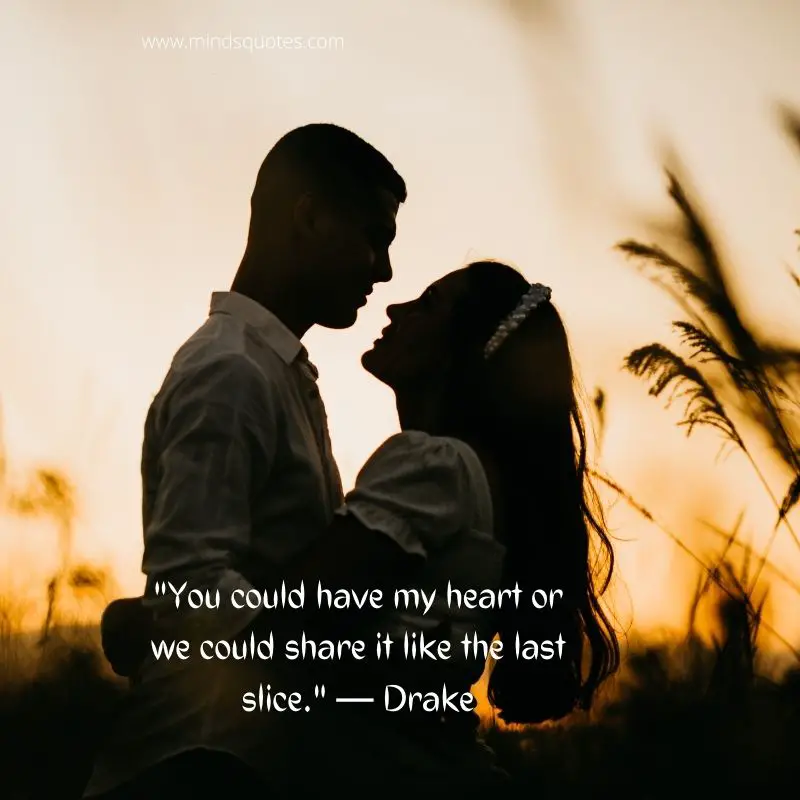 "Through both the tears and the laughter, we are stronger than ever before."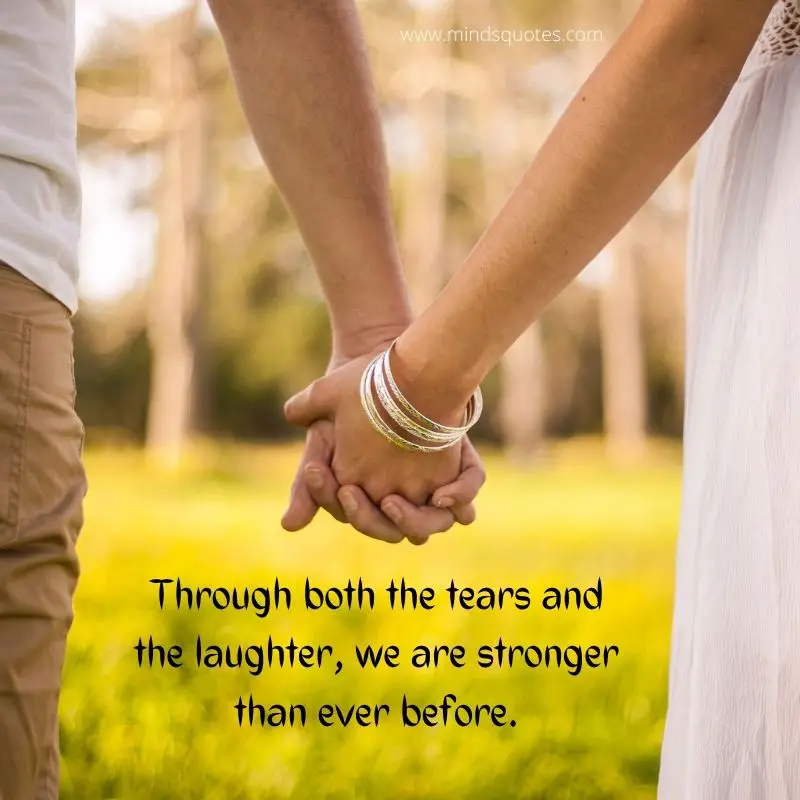 "Don't settle for a relationship that won't let you be yourself." – Oprah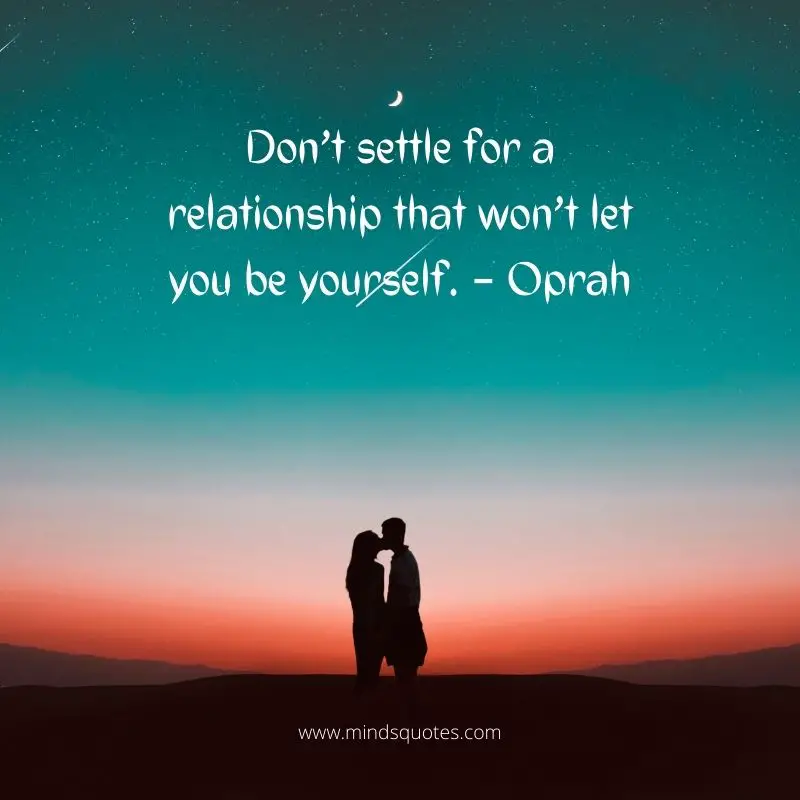 "No relationship is perfect, but a great relationship is worth the work."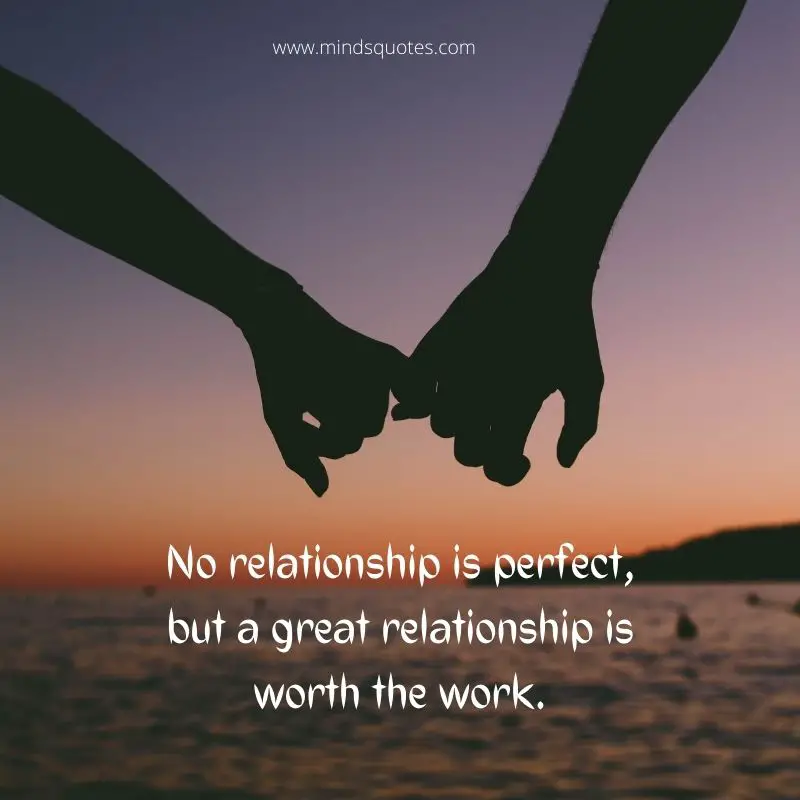 "If you live to be a hundred, I want to live to be a hundred minus one day, so I never have to live without you." – A.A. Milne
"True love stories never have endings." – Richard Bach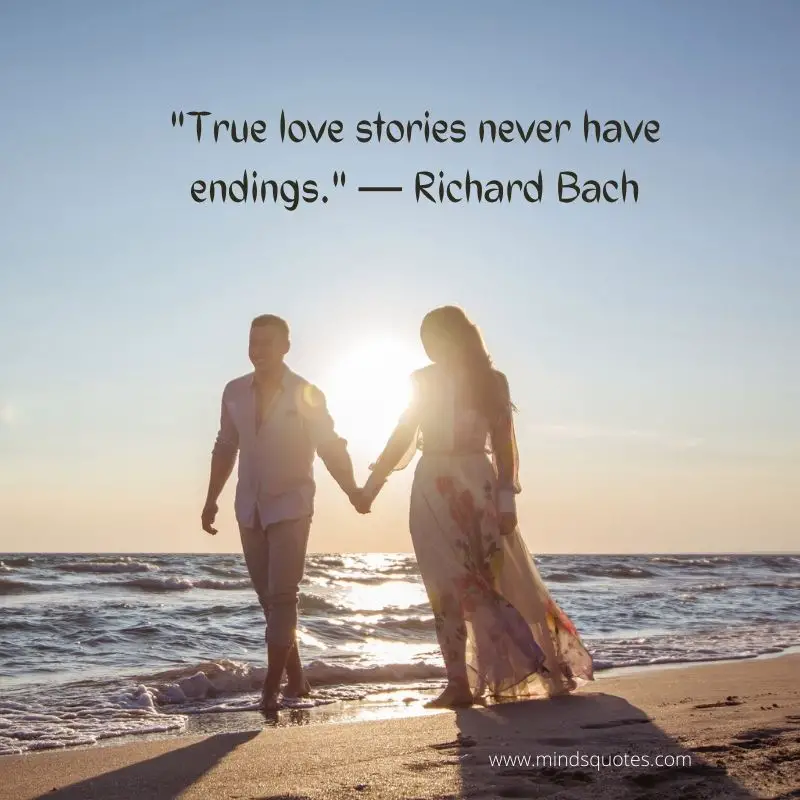 "Find someone who makes you a better person."
"I want the kind of relationship where people look at us and say, I want what they have."
"When you are in a real relationship, you never have to pretend to be someone that you're not."
"We all deserve someone who loves us even when we are not at our best."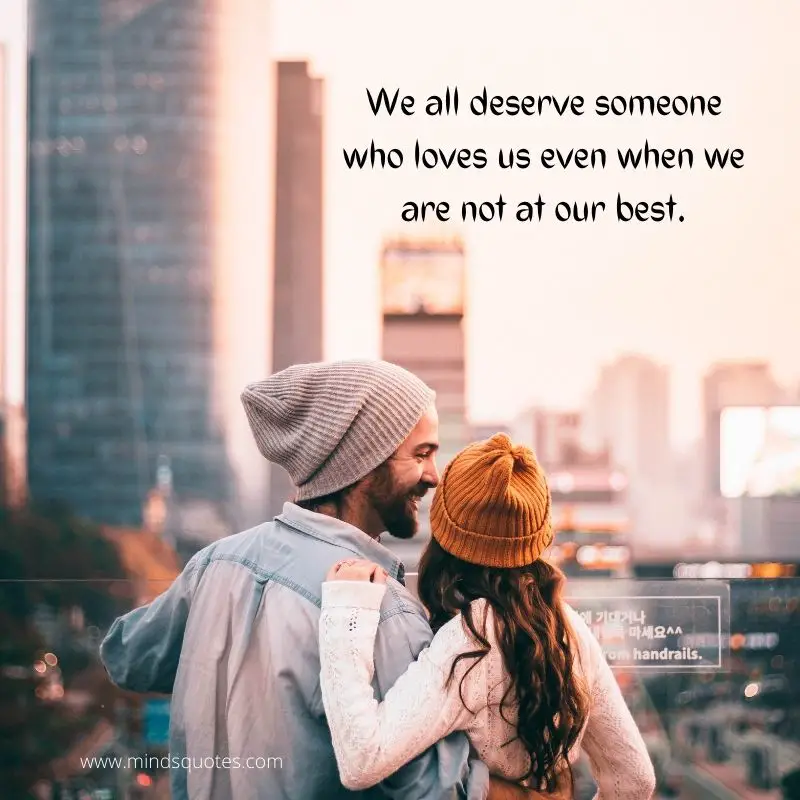 "Sometimes we can disagree, but at the same time, there is something perfect about you and me."
"Our soul mate is the one who makes life come to life." – Richard Bach
"When two people in a relationship really care about each other, they will find a way to make things work."
"I got everything I need and nothing that I don't." – Zac Brown Band
"I look at every day with you as a gift." – Rip Wheeler
"Love isn't something you find. Love is something that finds you." – Loretta Young's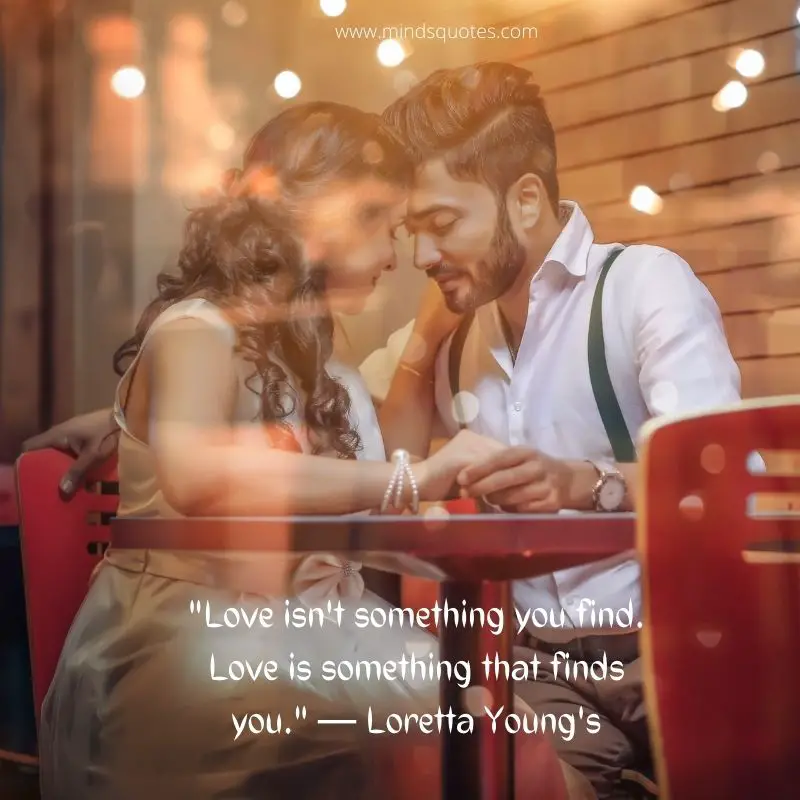 "Some people are worth melting for." – Frozen
"I like you very much. Just as you are." – Bridget Jones's Diary
"A successful marriage requires falling in love many times, always with the same person." – Mignon McLaughlin
"Love is like the wind. You can't see it, but you can feel it." – A Walk to Remember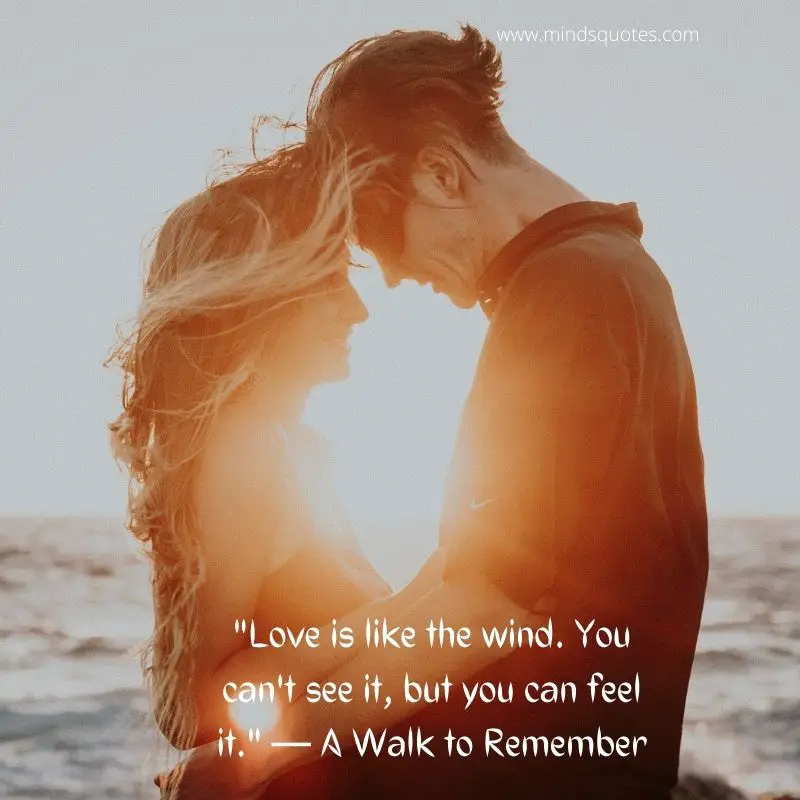 "Pick me, choose me, love me." – Grey's Anatomy
"The best thing to hold onto in life is each other." – Audrey Hepburn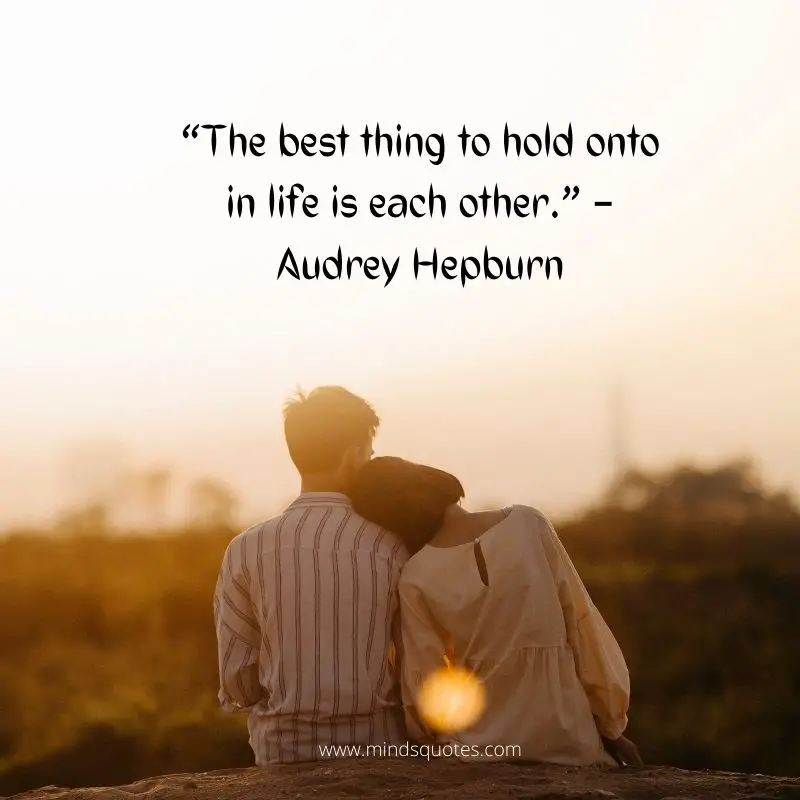 Cute Couple Quotes
Cute Couple Quotes are popular on social media, as couples post about their love for one another. Quotes can be about anything but often relate to how loved and happy the speaker feels. Some people might post cute couple quotes as a way to show off their relationship, while others might post them for motivational or inspirational reasons. While some might roll their eyes at the saccharine nature of these messages, they continue to be popular for a reason.
"I love you more than I have ever found a way to say to you." – Ben Folds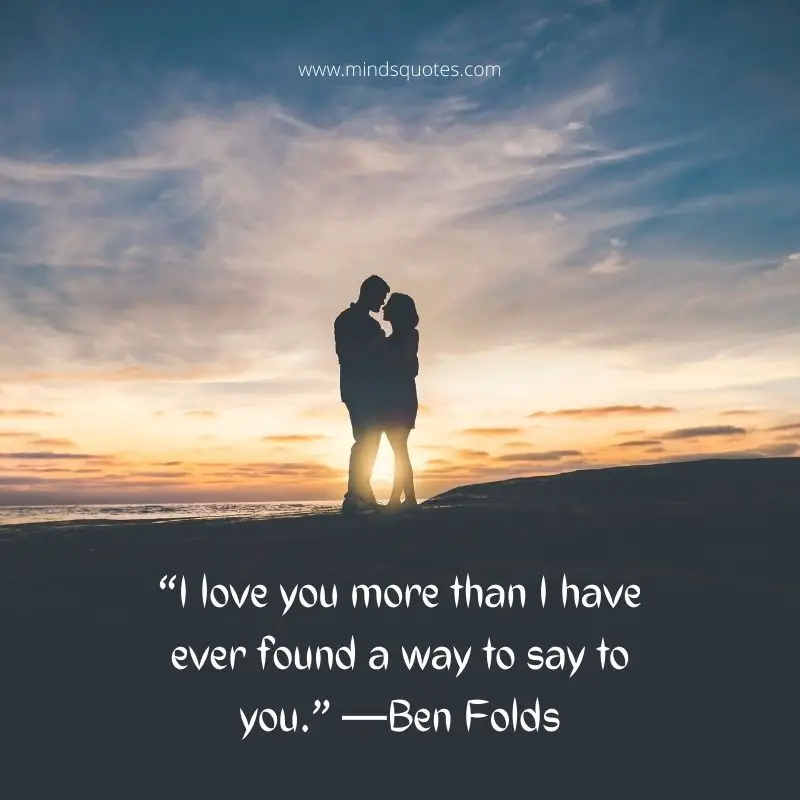 "My soul and your soul are forever tangled." – N.R. Hart
"I have found the one whom my soul loves."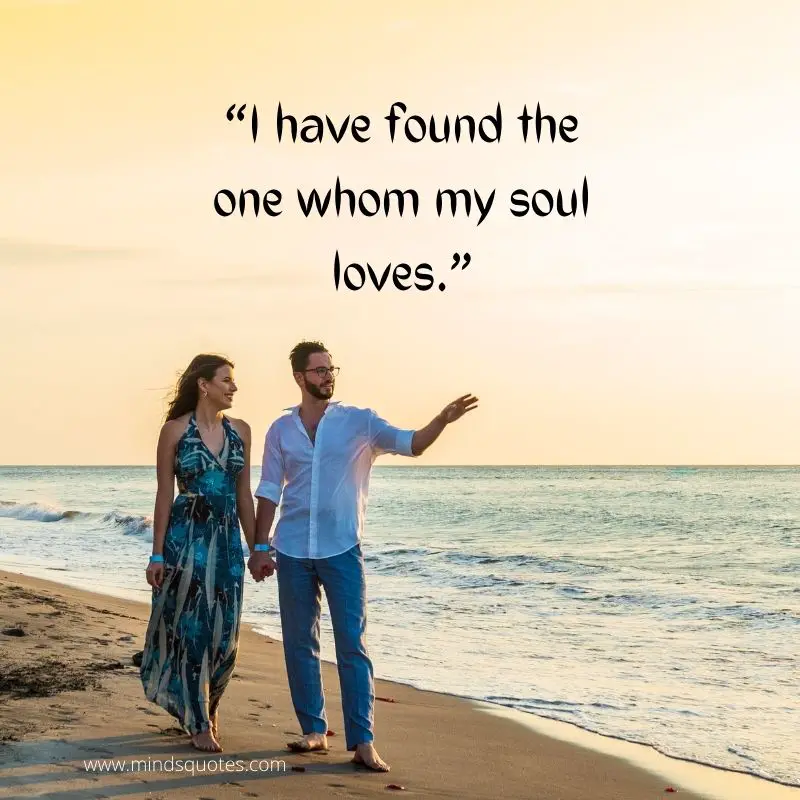 "There are only three things women need in life: food, water, and compliments." – Chris Rock
"I'm wearing the smile you gave me."
"The best things in life are better with you."
"My most brilliant achievement was my ability to persuade my wife to marry me." – Winston Churchill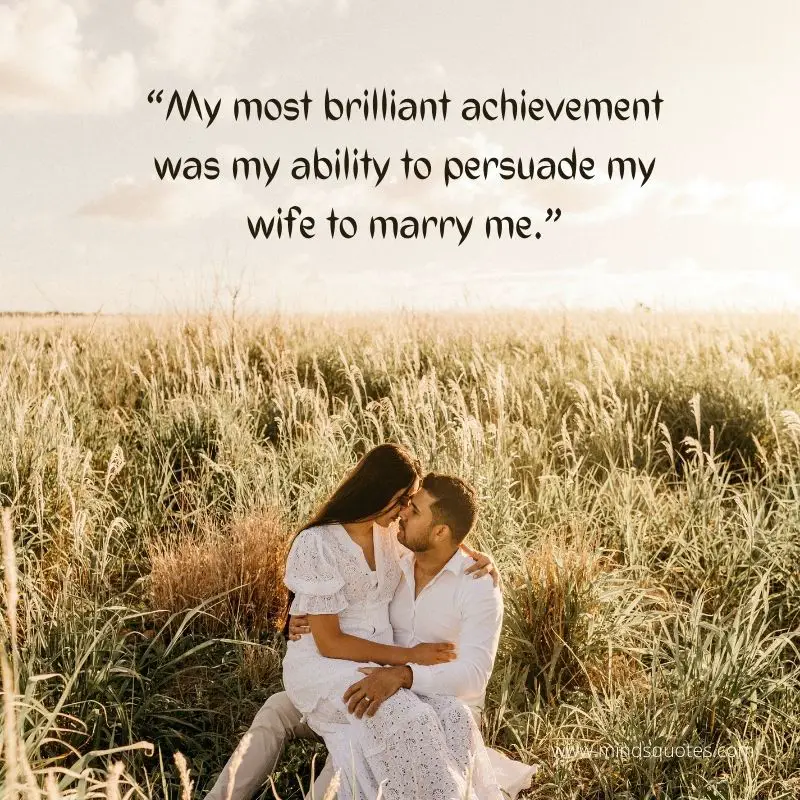 "Home is wherever I'm with you."
"Take my hand and we can get through anything together."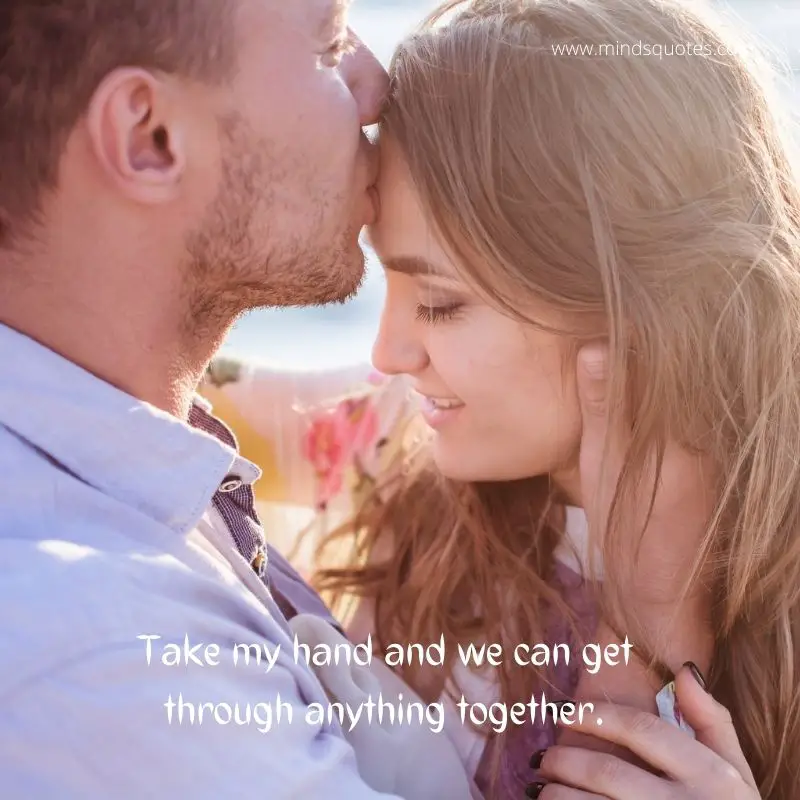 "I can't wait to see where else our love will lead us."
"Every day is a new adventure because of you."
"I need you like a heart needs a beat."
"I will never stop trying. Because when you find the one… you never give up." – Crazy, Stupid
"It's always better when we're together." – Jack Johnson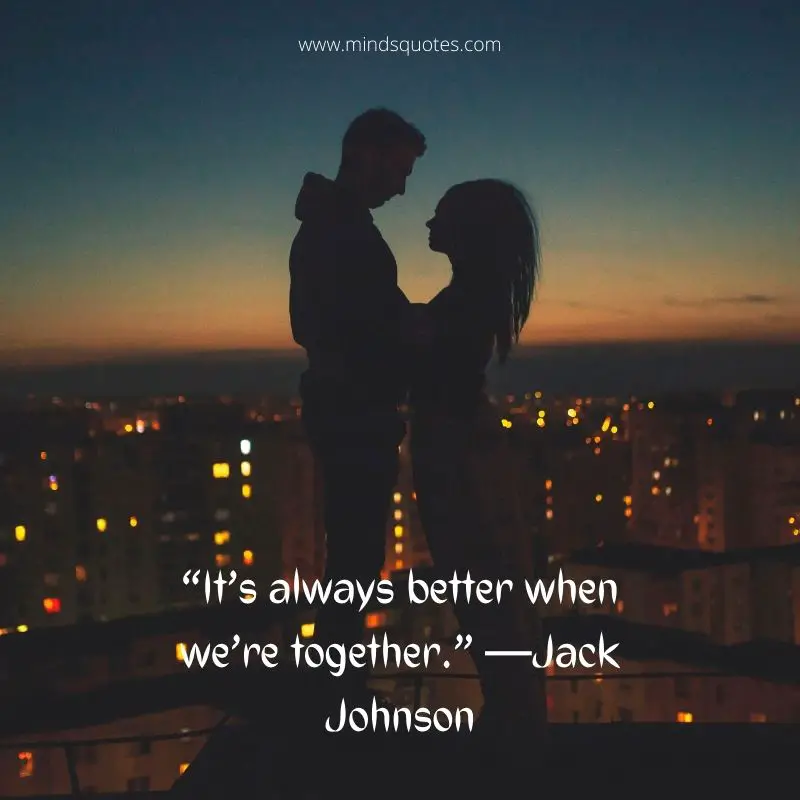 "If I know what love is, it is because of you." – Hermann Hesse
"I love you for all that you are, all that you have been, and all that you will be."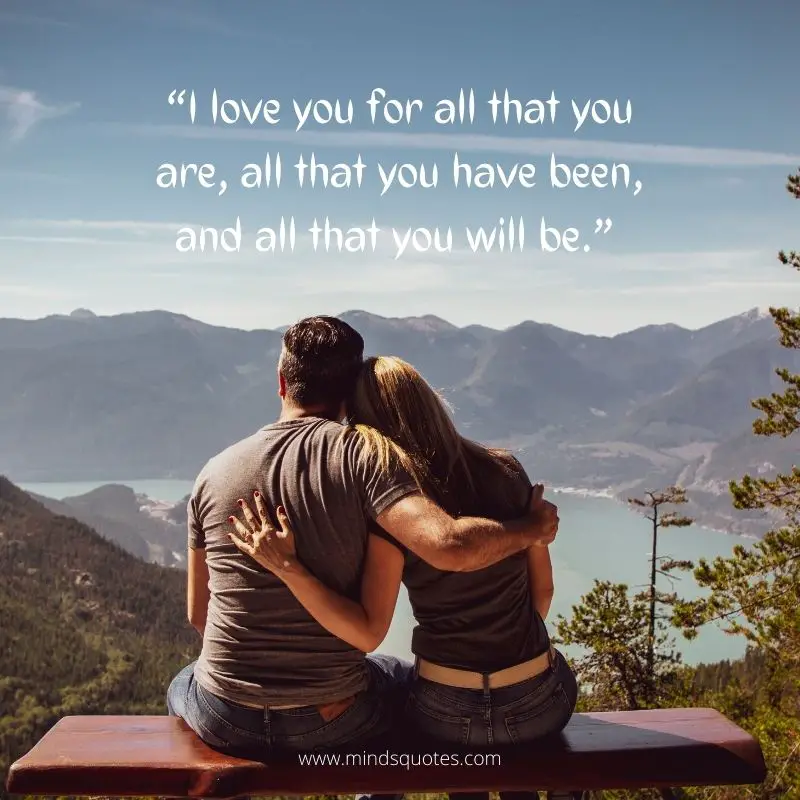 "Every day with you is the best day of my life."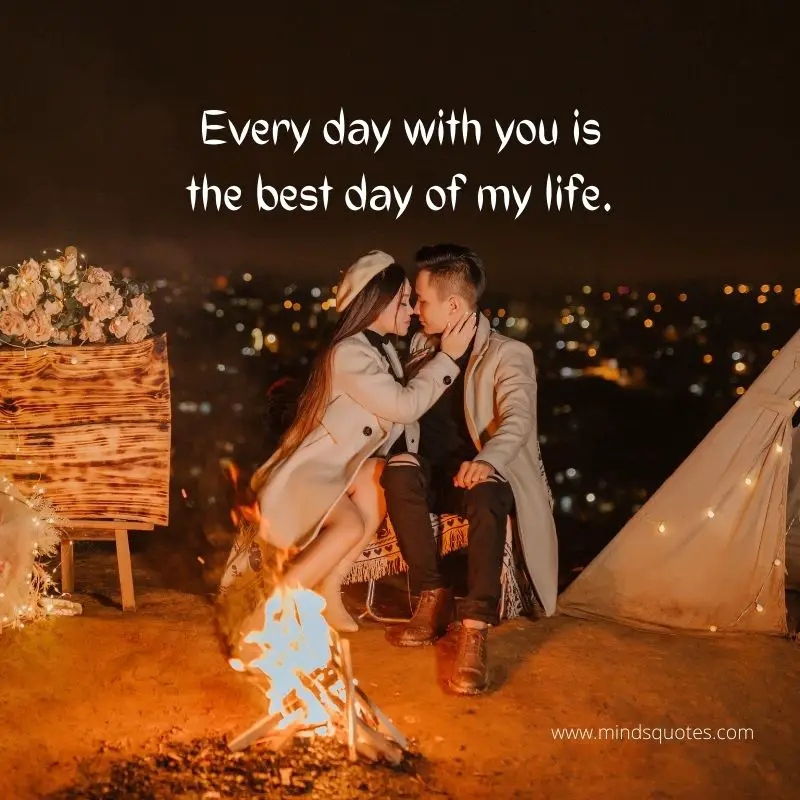 "I want to be with you until my last page."
Couple Goals Quotes
Couple Goals Quotes can be inspiring, romantic, and motivating. They can also be a great way to start your day or end a tough one. Whether you are newly in love, have been together for years, or are just starting on your relationship journey, these quotes about couple goals can help you to appreciate the love you have and set the tone for where you want your relationship to go. Here we're going to take a look at some of the best and most encouraging Couple Goals Quotes to make a strong relationship with your partner.
"My love for you only grows with each passing day."
"My life has been such a wonderful adventure since you came along."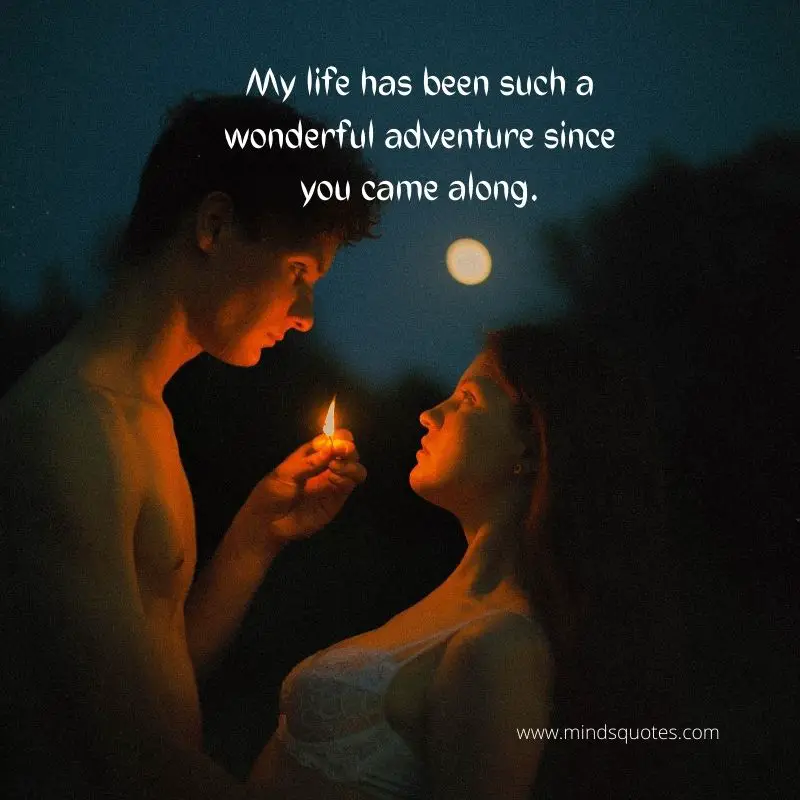 "Michelle's like Beyoncé in that song, 'Let me upgrade ya!' She upgraded me." – Barack Obama
"Marriage has no guarantees. If that's what you're looking for, go live with a car battery." – Erma Bombeck
"I love being one half of a romantic couple." – Julianna Margulies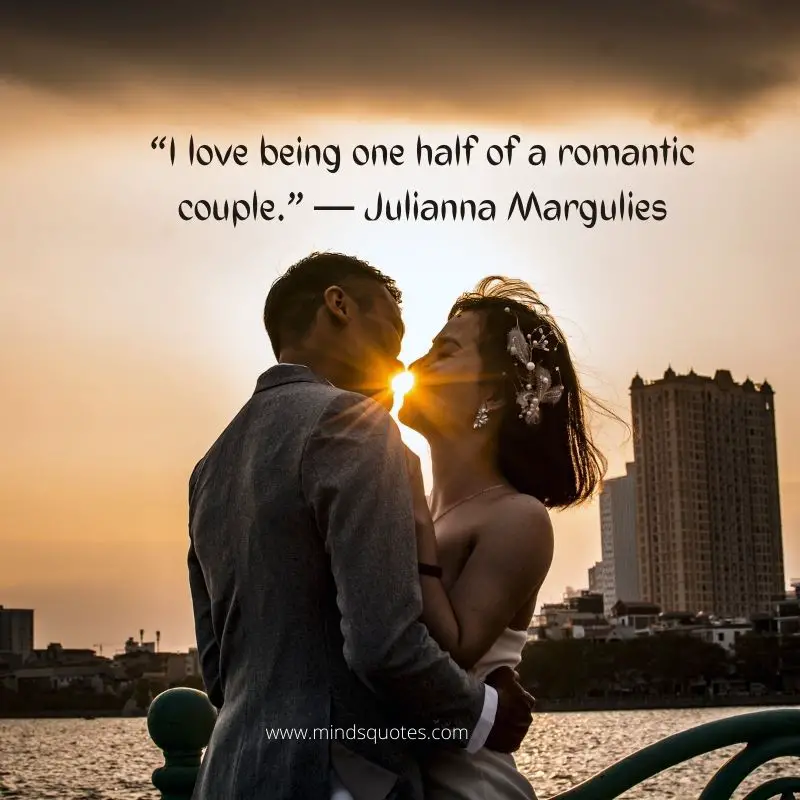 "Only married people can understand how you can be miserable and happy at the same time." – Chris Rock
"All that you are is all that I'll ever need." – Ed Sheeran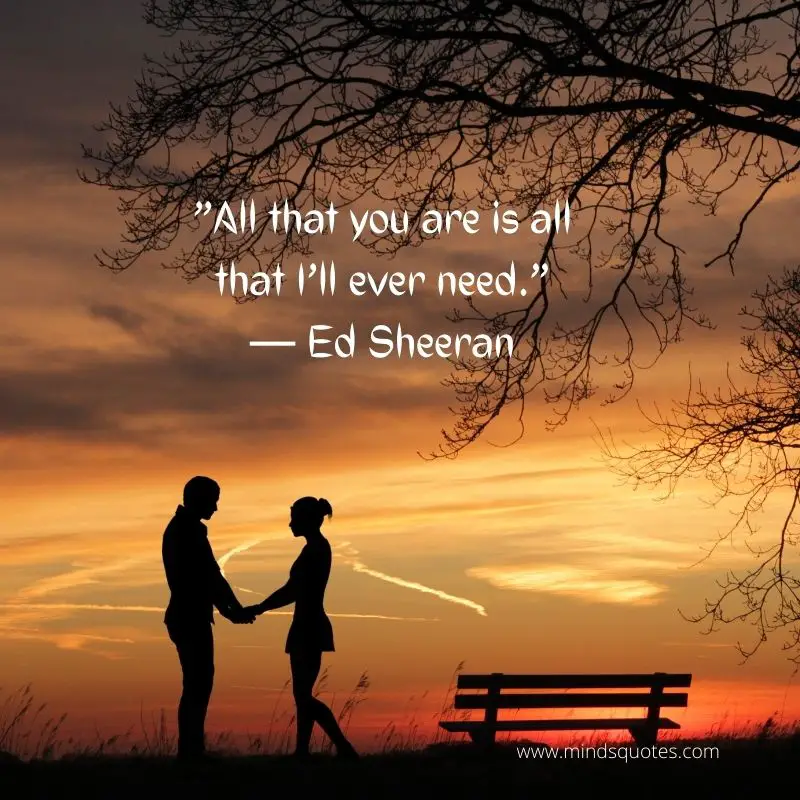 "We were married for better or worse. I couldn't have done better and she couldn't have done worse." – Henny Youngman
"I love you. You… you complete me." – Jerry Maguire
Beautiful Couple Quotes
People in love often exchange Beautiful Couple Quotes with each other. These quotes are usually short, but they manage to perfectly capture the feeling of being in love. These quotes can make your relationship more beautiful and everlasting. Moreover, these quotes not only strengthen the bond between couples but also help them to deal with any kind of problem easily. If you are looking for some Amazing Couple Quotes then you are at the right place. Just scroll down and choose the most appropriate quote for your loved one.
"A true love story never has an ending."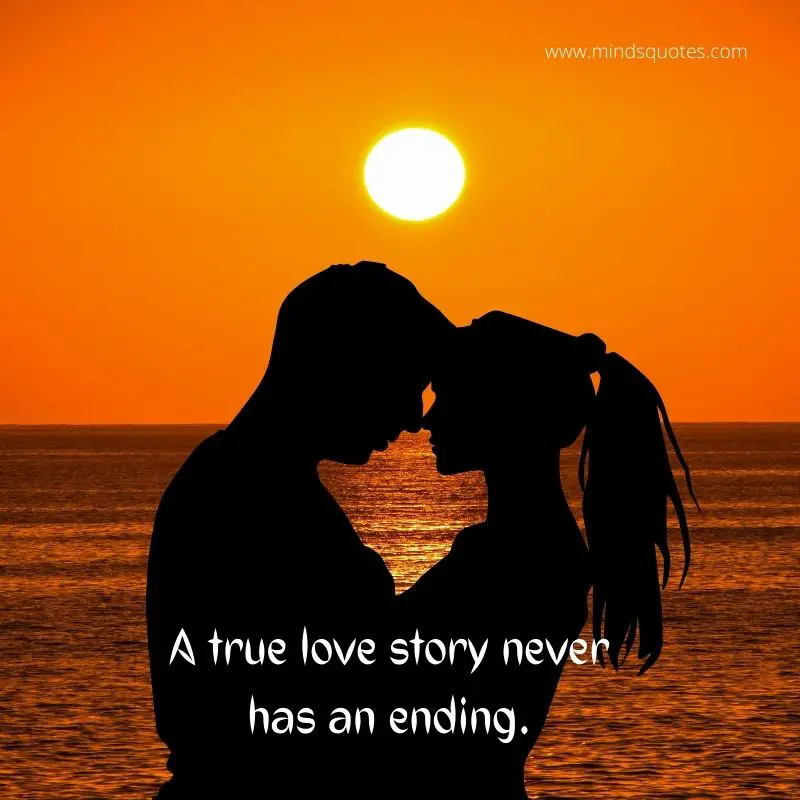 "Love is a two-way street constantly under construction." – Carroll Bryant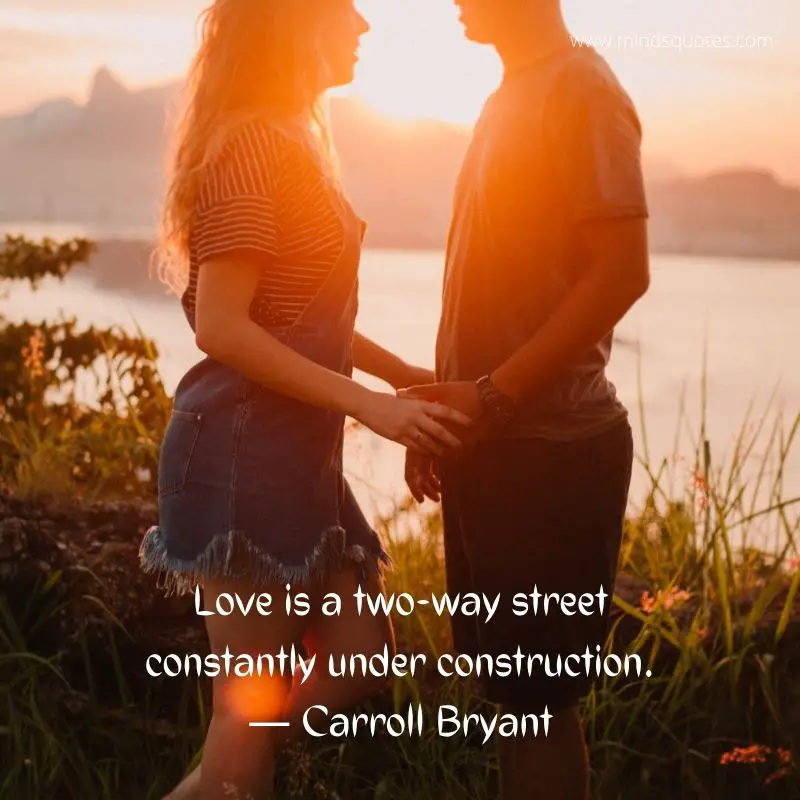 "Today, I love you more than I did yesterday and less than I will tomorrow."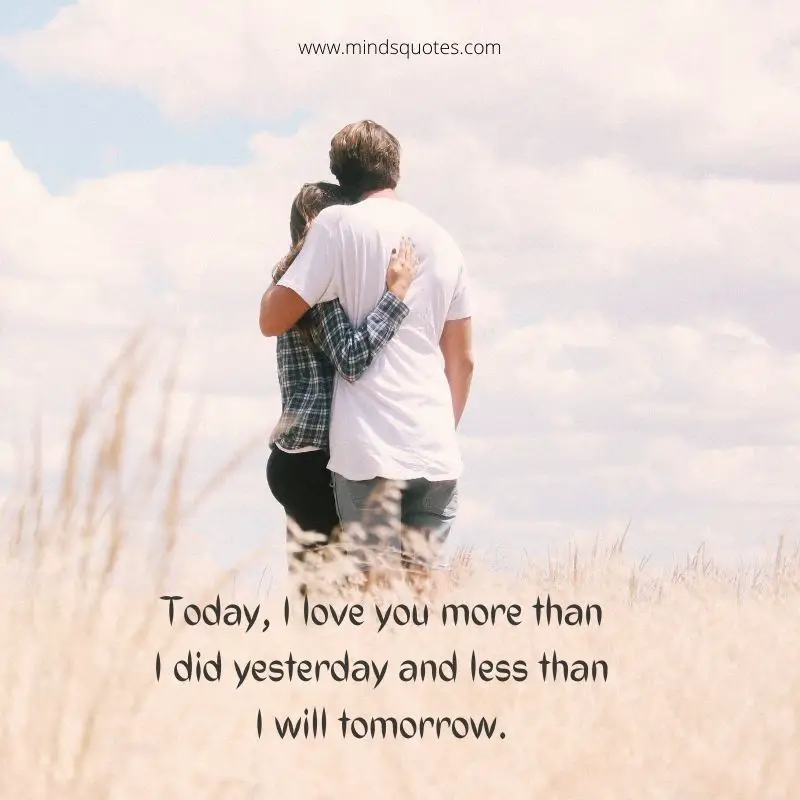 "Where there is love there is life." – Mahatma Gandhi
"I love her and it is the beginning of everything." – F. Scott Fitzgerald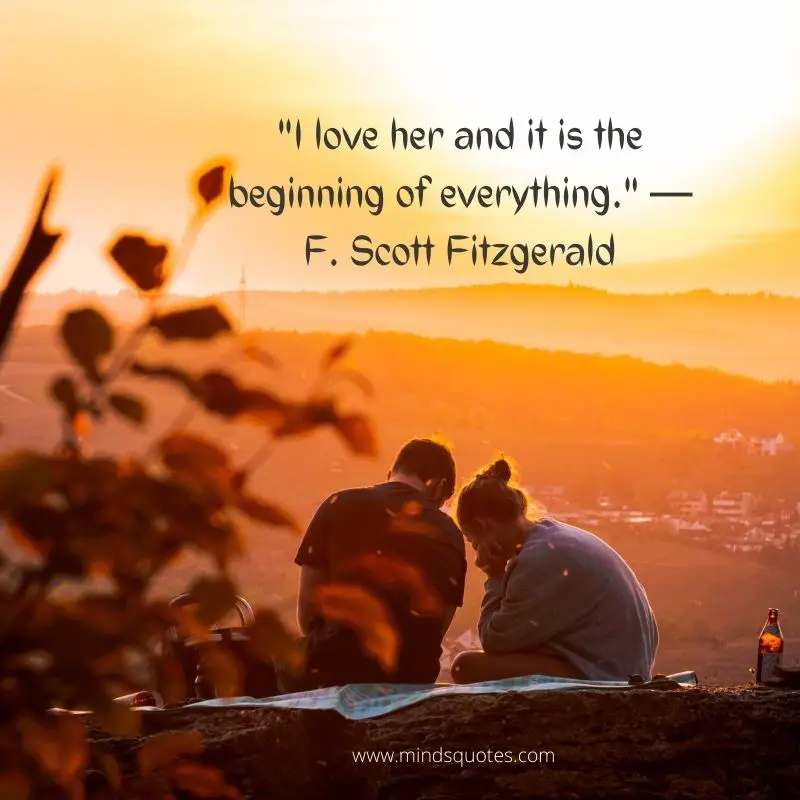 "You're my favorite hello and my hardest goodbye."
"If you find someone you love in your life, then hang on to that love." – Princess Diana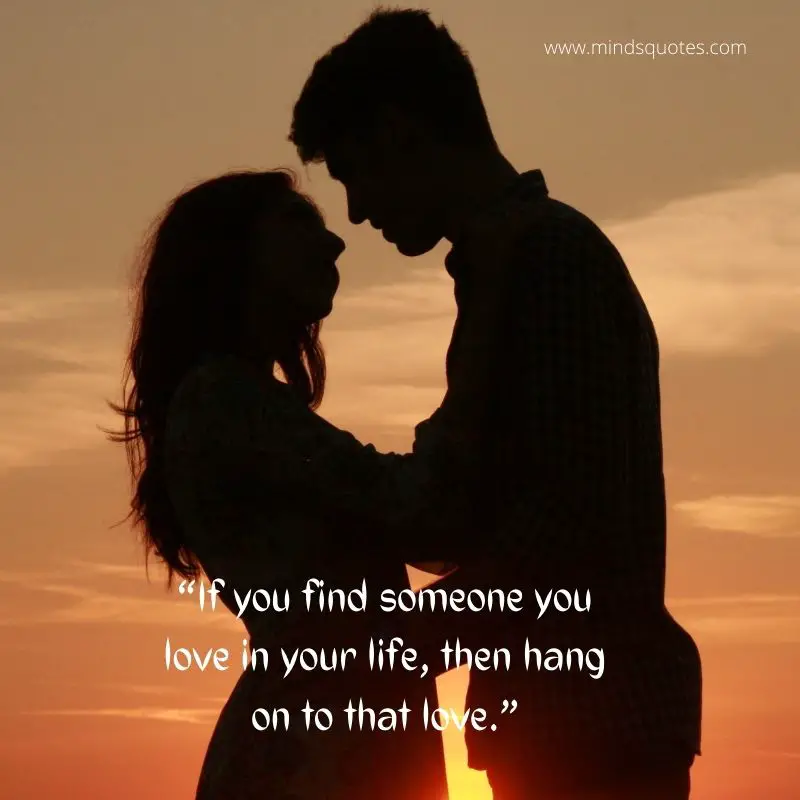 "You're nothing short of my everything." – Ralph Block
"Love is a friendship set to music." – Joseph Campbell
"I love you begins with me, but it ends up with you." – Charles de Leusse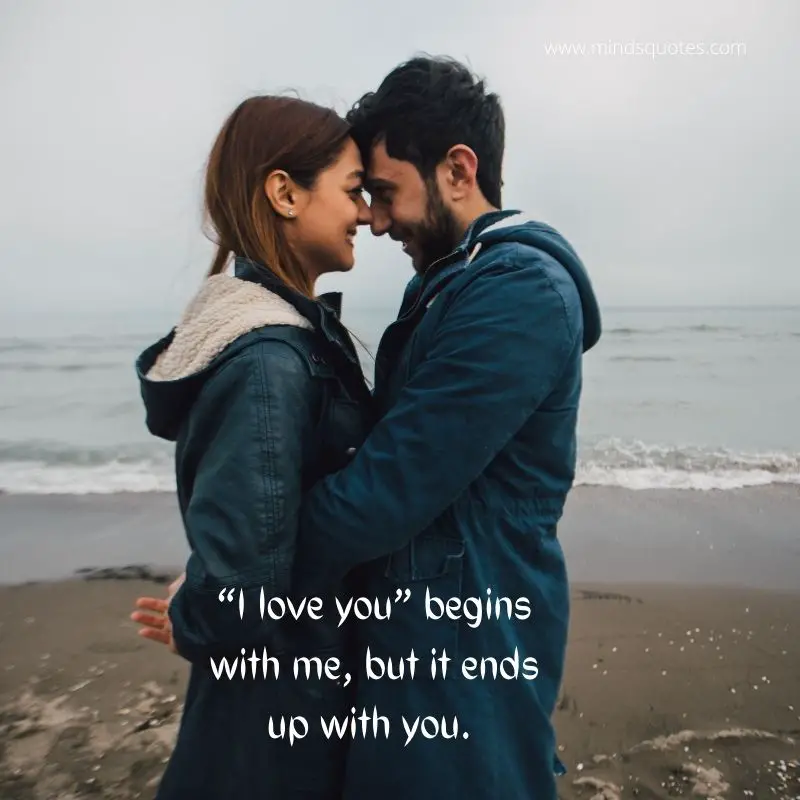 "Together is a wonderful place to be."
"I can't live without you, and I don't want to try."
"I fell in love the way you fall asleep: slowly, and then all at once." – The Fault in Our Stars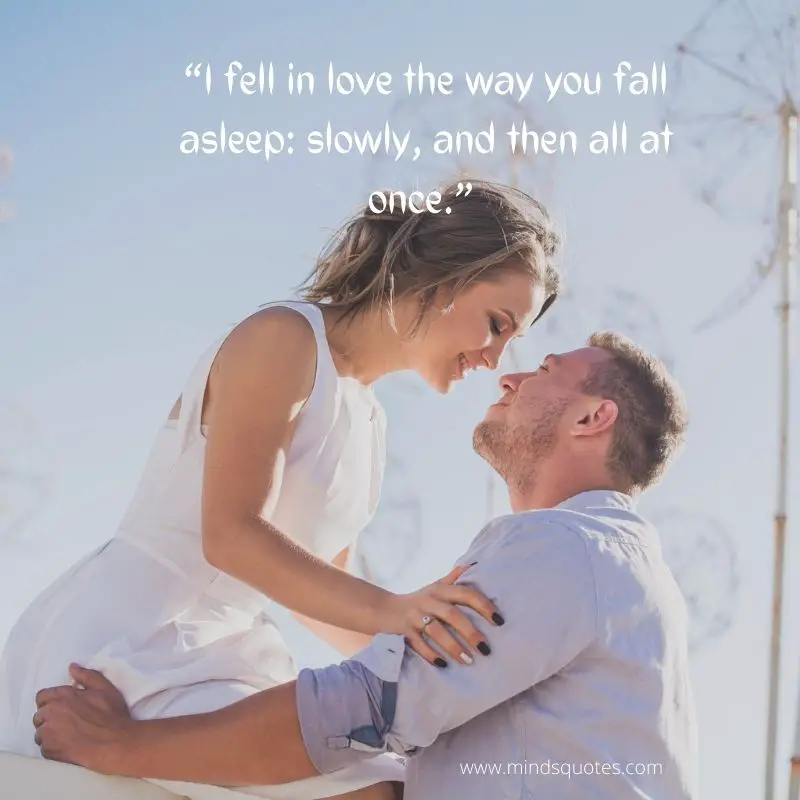 "My favorite fairytale is our love story."
"Love lets you find those hidden places in another person." – Hilary T. Smith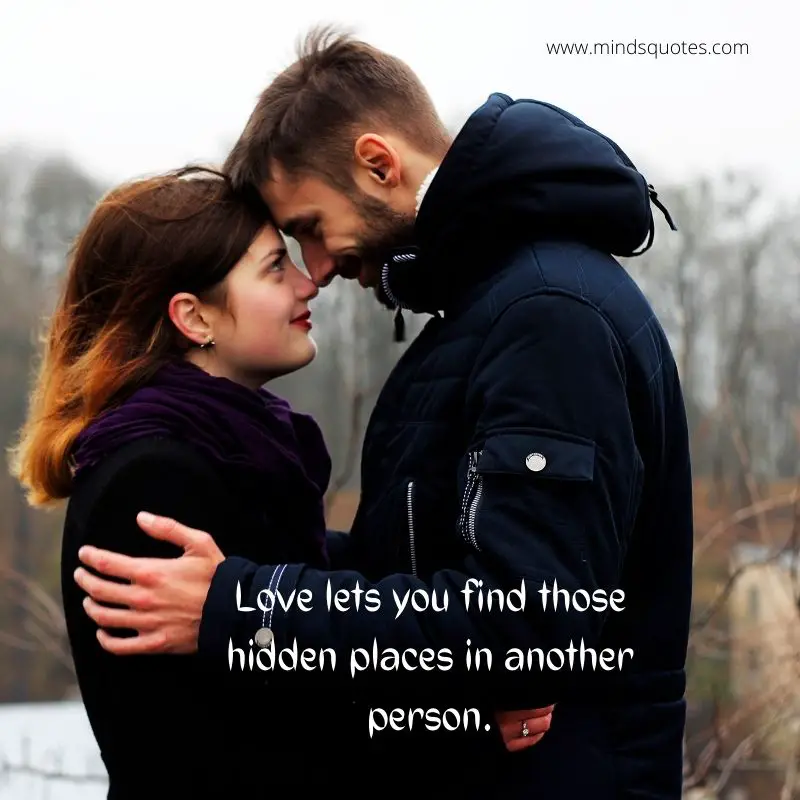 "There is nothing you could do that could stop me from loving you."
"Whatever our souls are made of, his and mine are the same." – Emily Bronte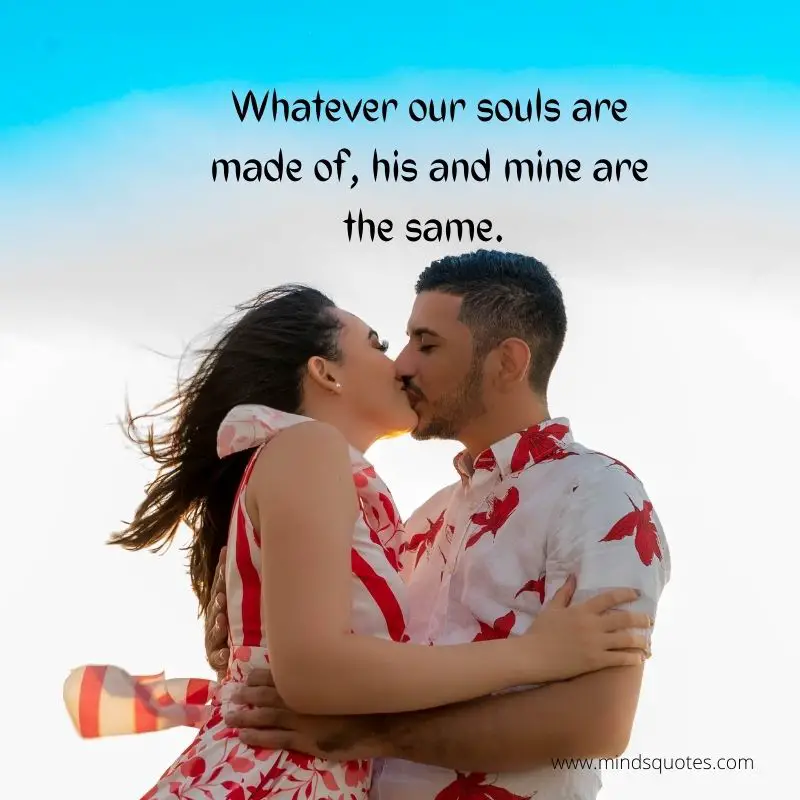 "Thank you for letting me be myself and for loving me for who I really am."
Couple Goals Quotes for Him
Couple Goals Quotes For Him to create fantastic goals with him. When you are in a relationship, it is important to have goals. Not just any goals, but couple's goals. That way, you can work together to achieve things and be there for one another when tough times hit. There are a lot of different things that make up Couple Goals Quotes For Him. Maybe you want to travel the world together or maybe you want to buy a house and raise a family. Maybe you just want to be there for one another when things get tough. No matter what your goals are, they are important.
"When we are together, the world feels like it is in perfect harmony."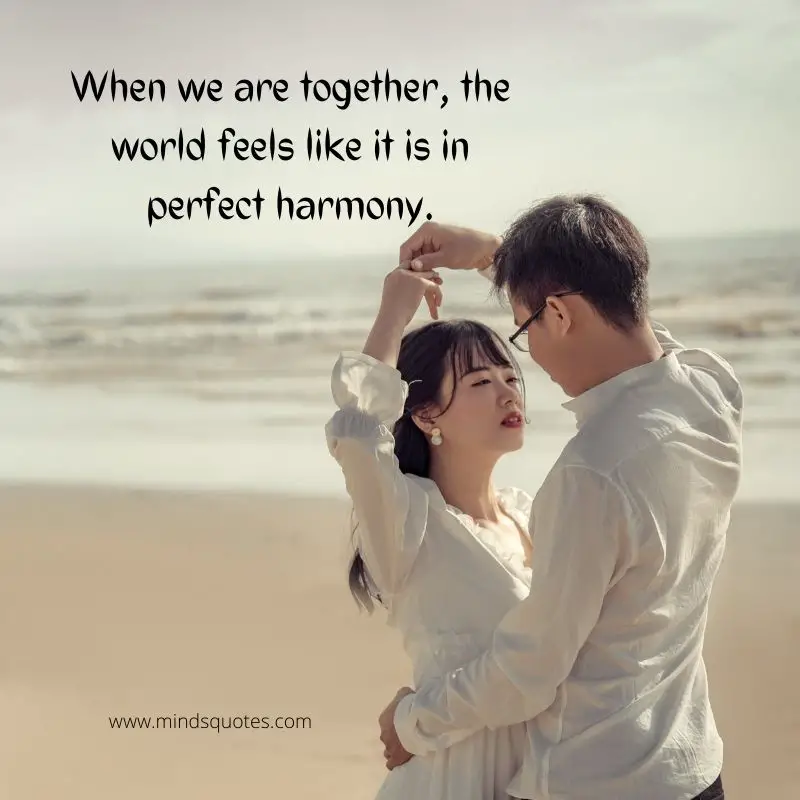 "I have loved you since the moment I met you, and I will continue to love you endlessly."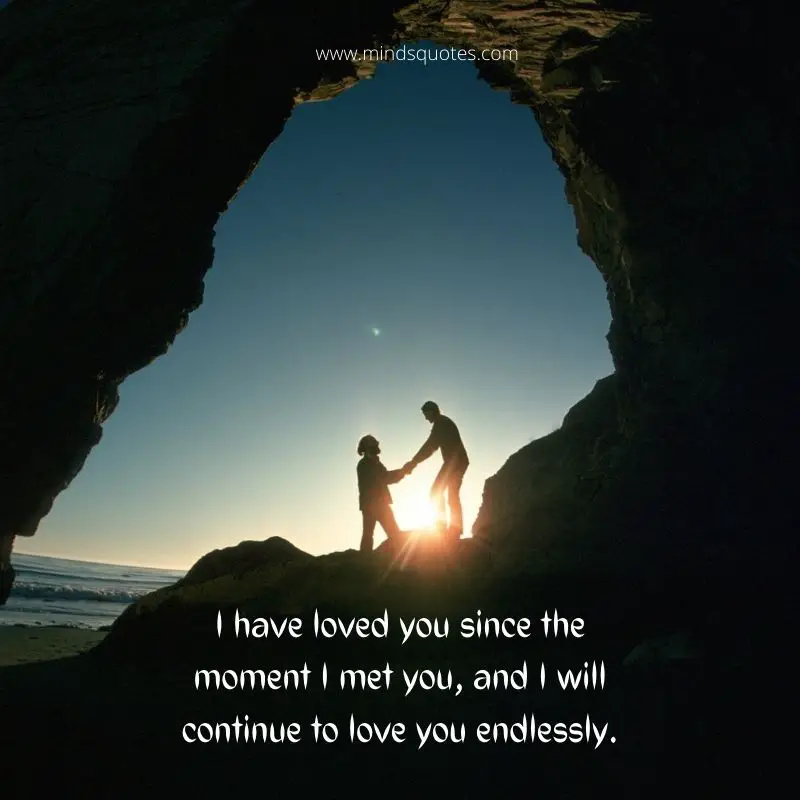 "Some people want lots of money and to rule the world. All I want is to have you by my side."
"With you, there is no such thing as a boring day."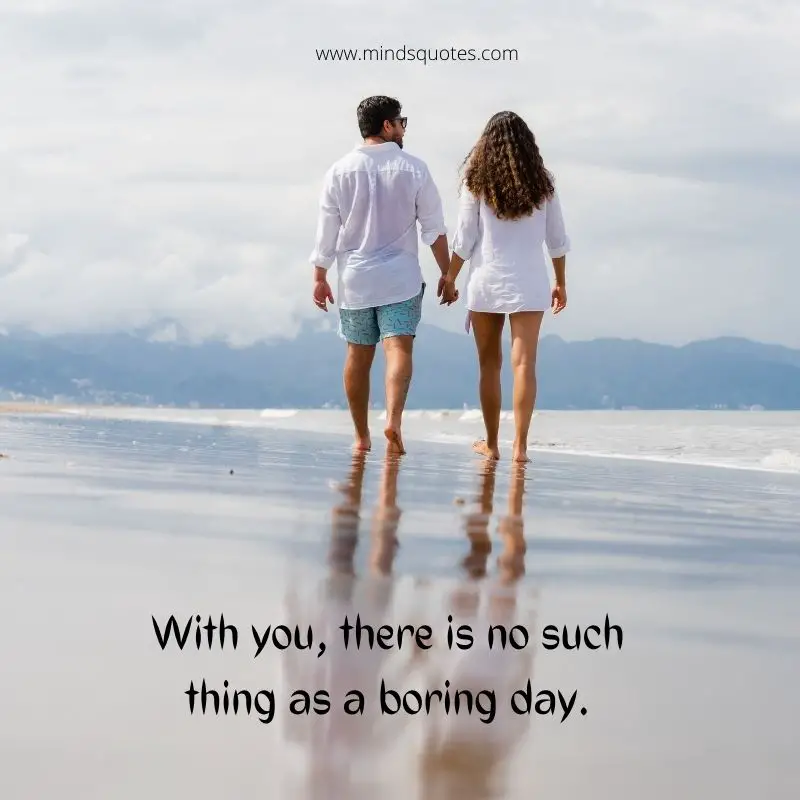 "You are even better than a knight in shining armor because you are real and I know that you were made just for me."
Couple Goals Quotes for Her
When it comes to relationships, setting and achieving Couple Goals Quotes For Her is a great way to keep the spark alive. Not only does it give you something to look forward to as a couple, but working together towards a common goal can also help strengthen your bond. Not all goals are created equal, it's important to choose wisely. Check out some of our favorite couple goal quotes for her below.
"Without you, I would be so lost."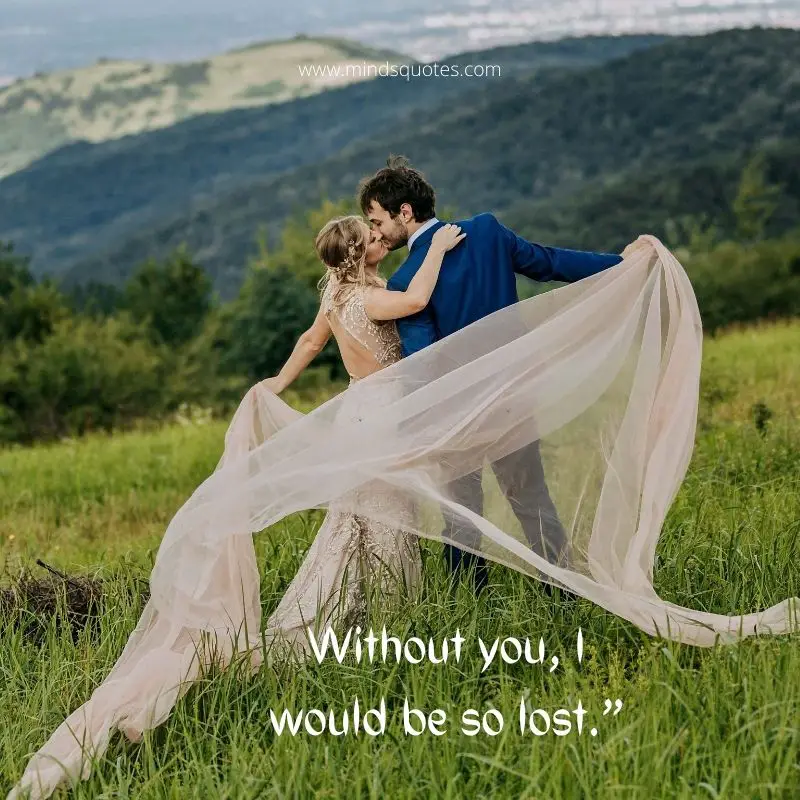 "I would rather fight with you than make love to anyone else." – The Wedding Date
"You changed my world the day I met you and I have never looked back since."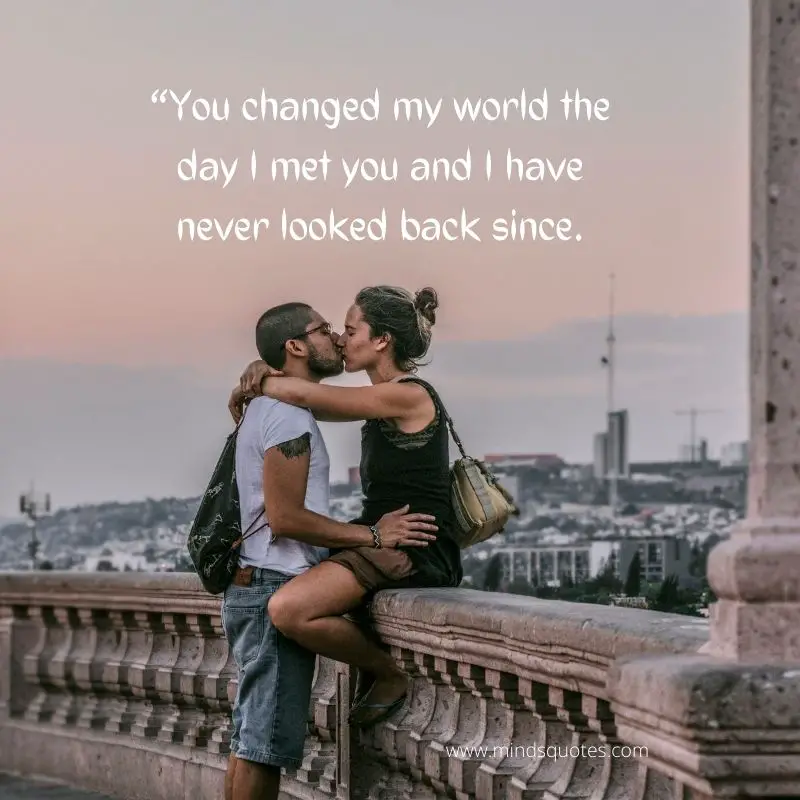 "I could start fires with what I feel for you." – David Ramirez
"I could never fully express to you how grateful I am to have you in my life."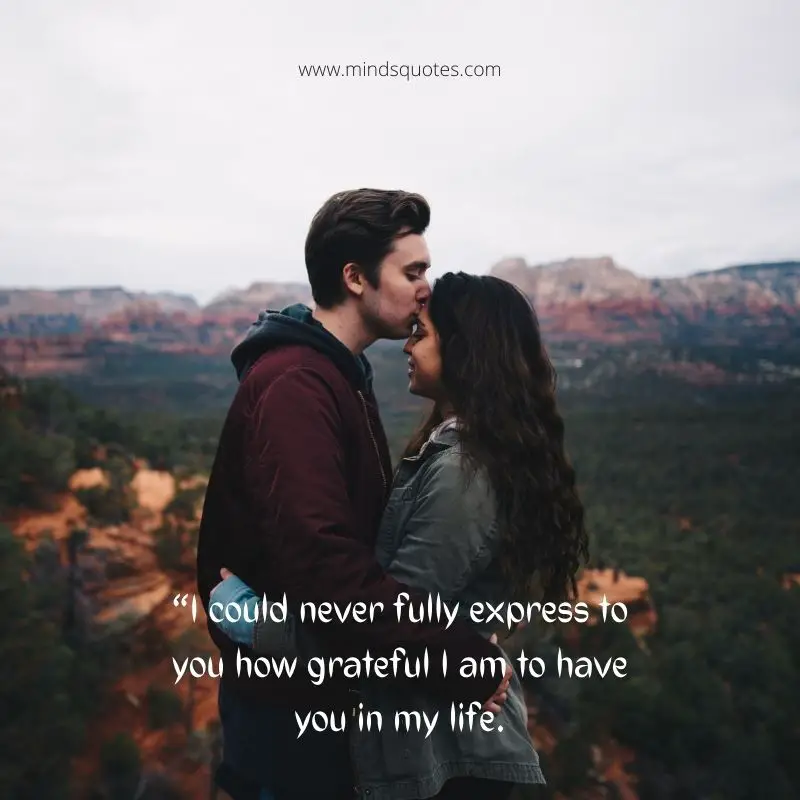 Funny Couple Quotes
When it comes to love, everyone seems to be looking for those Funny Couple Quotes to make their partners smile. And, often, we find them on social media, in the form of memes, graphics, and pictures with text overlays. If you are looking for some short and Funny Couple Quotes, then you have come to the right place.
"We go together like hot sauce and everything."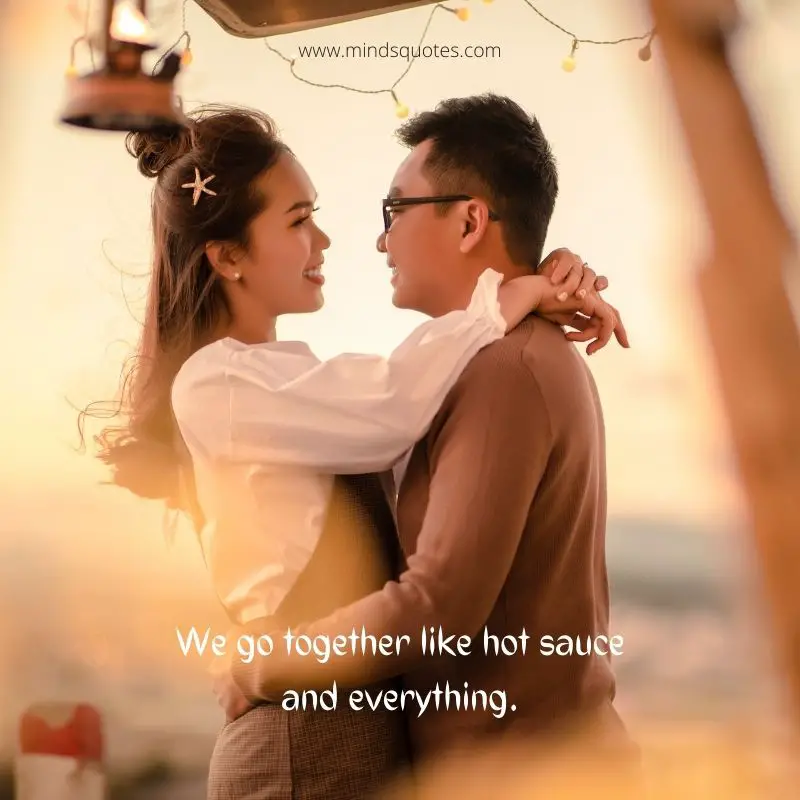 "Swiped right, now it's for life."
"Even when I want to kill you, I love you."
"I love you more than pizza, and that's saying a lot."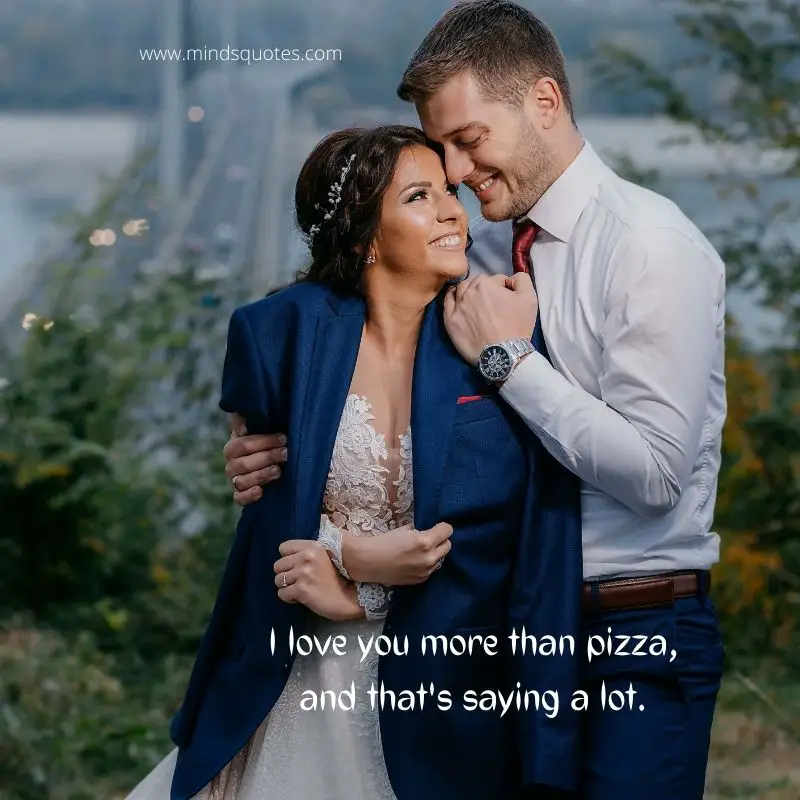 "Thanks for being so good at killing spiders."
"I'm happy to be your big/little spoon."
"He's not perfect, but at least he's not from my hometown."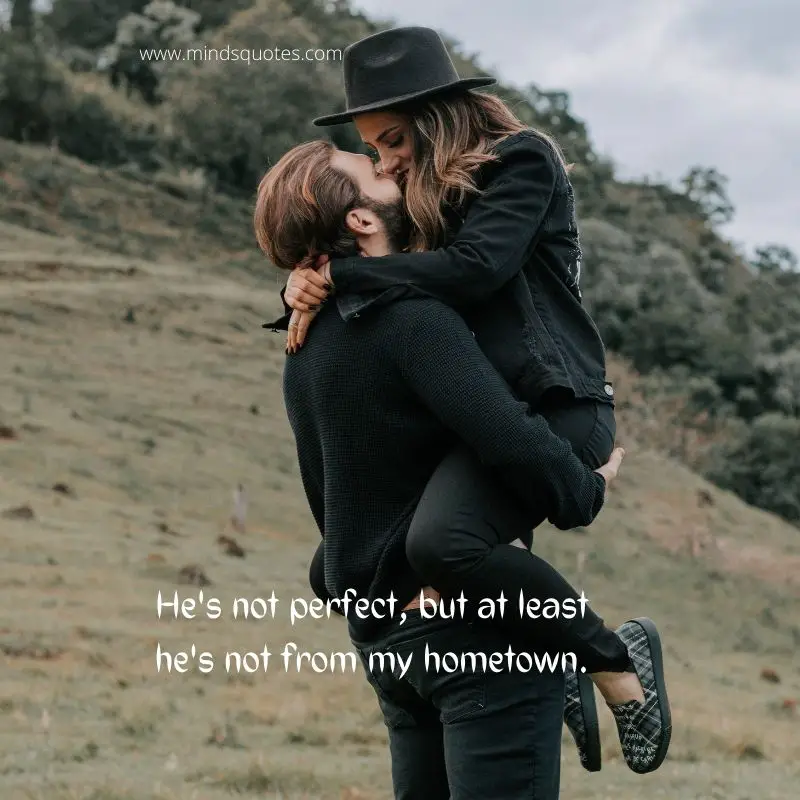 "I like you even when I'm hungry."
"Thanks for putting up with me even though I'm kind of crazy."
"It wasn't love at first sight, but we turned out okay."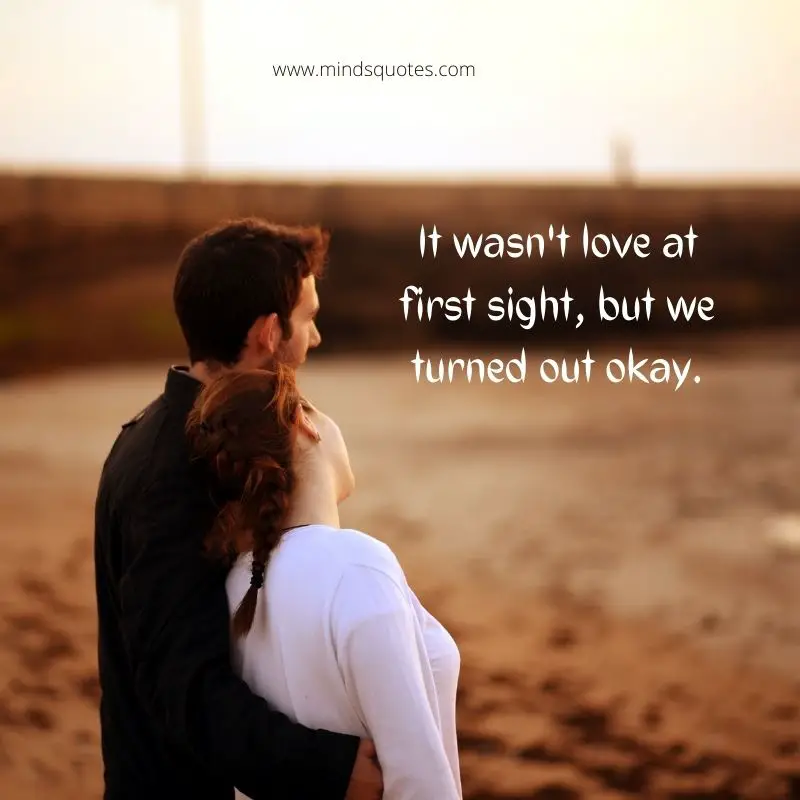 "You're the only person I would share my snacks with."
Conclusion
This blog is a compilation of some of the best Couple Quotes around. If you are in a relationship or know someone who is, these quotes are sure to make you smile. Please LIKE, COMMENT, and SHARE this blog to help spread the love.