Friendship Quotes will remind you why friendship is the greatest relationship. Friendship is perhaps one of the most important connections that people can have in their lives. Friends offer support during difficult times, share happy moments, and give advice when needed. This is where the bonds of friendship are truly tested. The quotes below offer a look at the importance of friendship, what it means to be a good friend, and how friendships can enhance our lives.
True Friendship Quotes are often collected and shared by people to express the idea that friends are valuable and to provide inspiration for maintaining good friendships. Friendship is a term often used to denote a relationship between people. The nature of friendship is commonly understood to involve mutual trust and support, as well as exclusivity. They come in all shapes and sizes, from all walks of life, and with all different personalities. But what unites them is a simple fact that they make us happy. Here are a few Friendship Quotes in English that perfectly capture the beauty of friendship:
Friendship Quotes
Friendship Quotes are a reminder of the good in life. They are simple, beautiful sentiments that remind us why we value our relationships so dearly. Friendship is often taken for granted, and we forget how special it is until someone points it out to us. Friendship Quotes are like a breath of fresh air, reminding us to take a step back and appreciate the people in our lives who make life worth living.
"A sweet friendship refreshes the soul."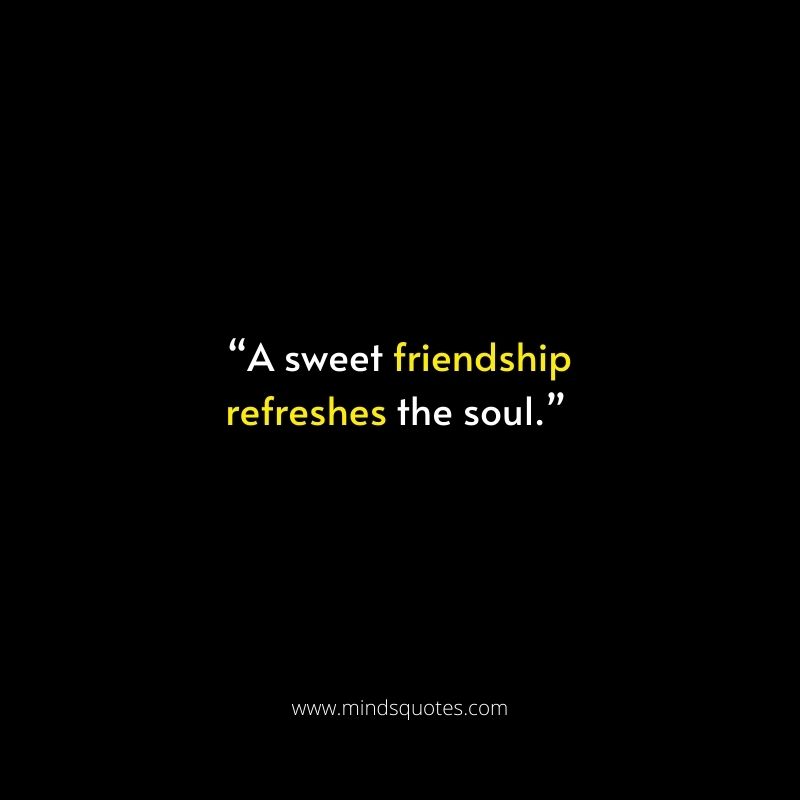 "A friend is one of the nicest things you can have, and one of the best things you can be." — Douglas Pagels
"Life was meant for good friends and great adventures."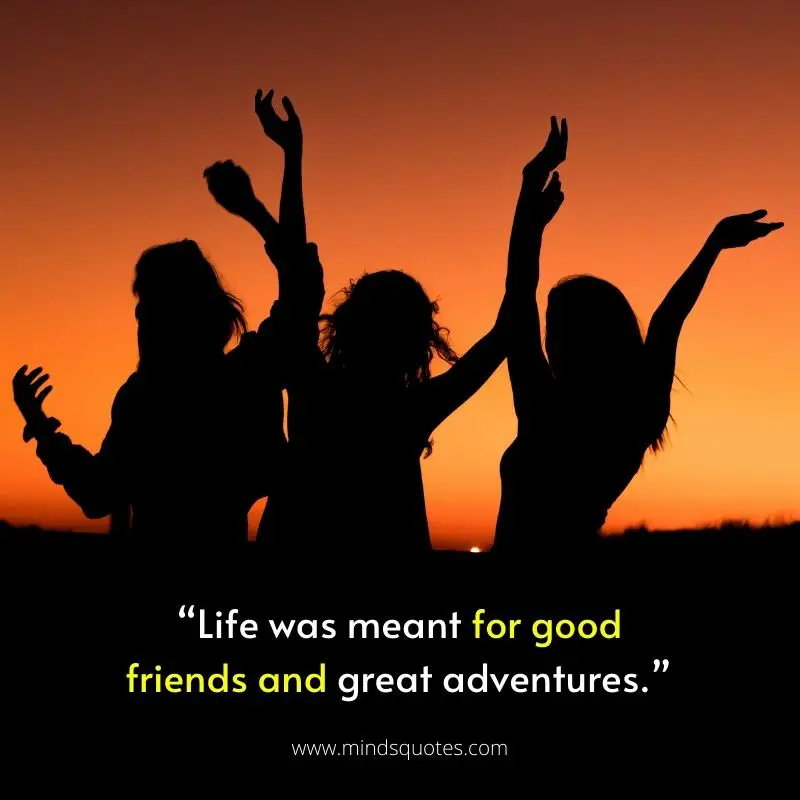 "Friendship is certainly the finest balm for the pangs of disappointed love."
"It's amazing how a friendship that is so short can be so sweet." — Unknown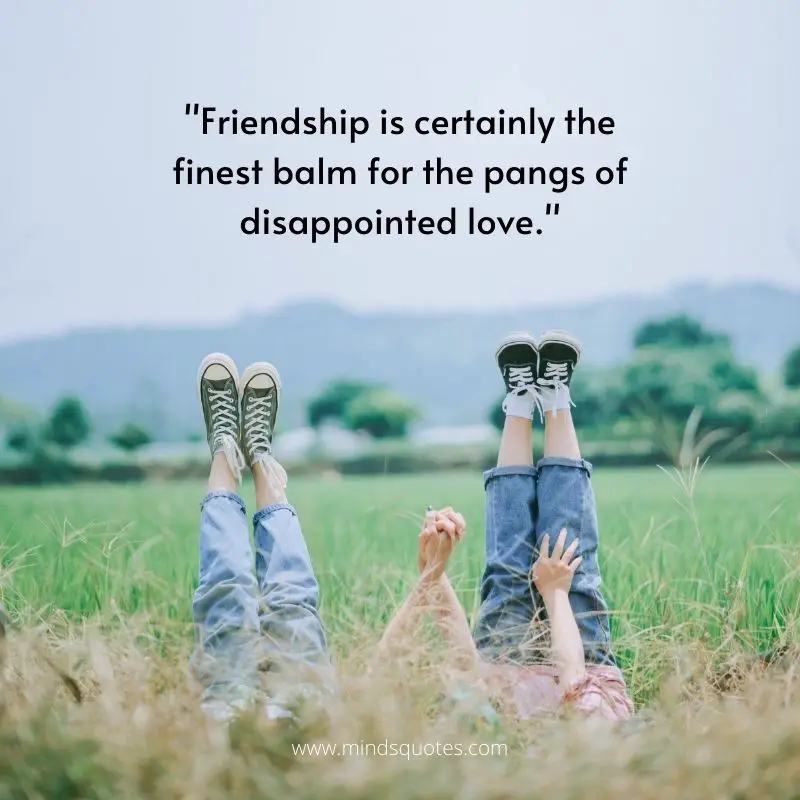 "In my friend, I find a second self."
"Good friends, good books, and a sleepy conscience: this is the ideal life." — Mark Twain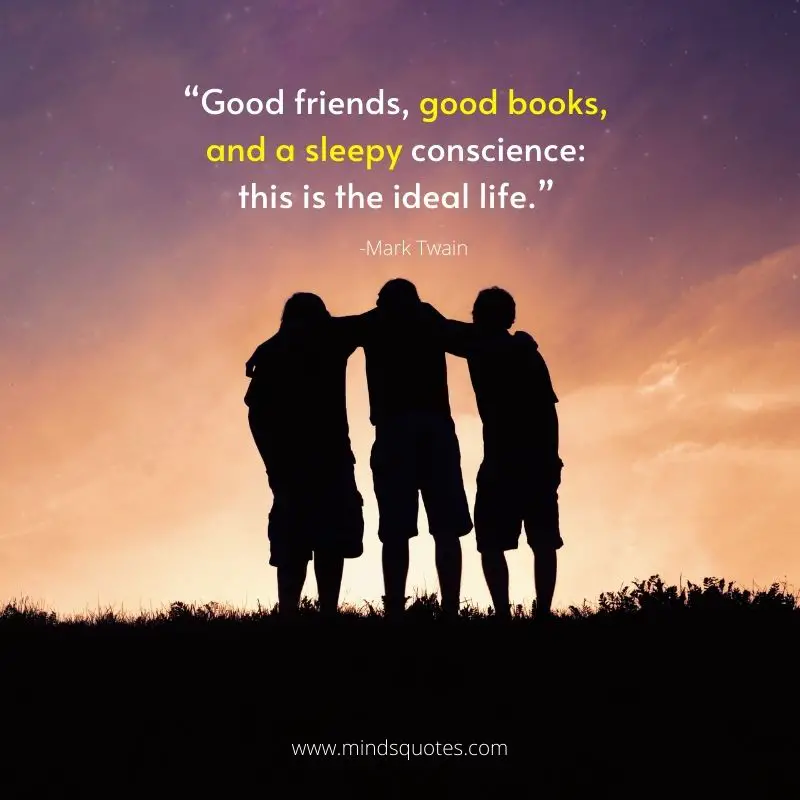 "True friendship is like sound health; the value of it is seldom known until it is lost." — Charles Caleb Colton
"I found out what the secret to life is—friends. Best friends." — Fried Green Tomatoes
"There are friends, there is family, and then there are friends that become family."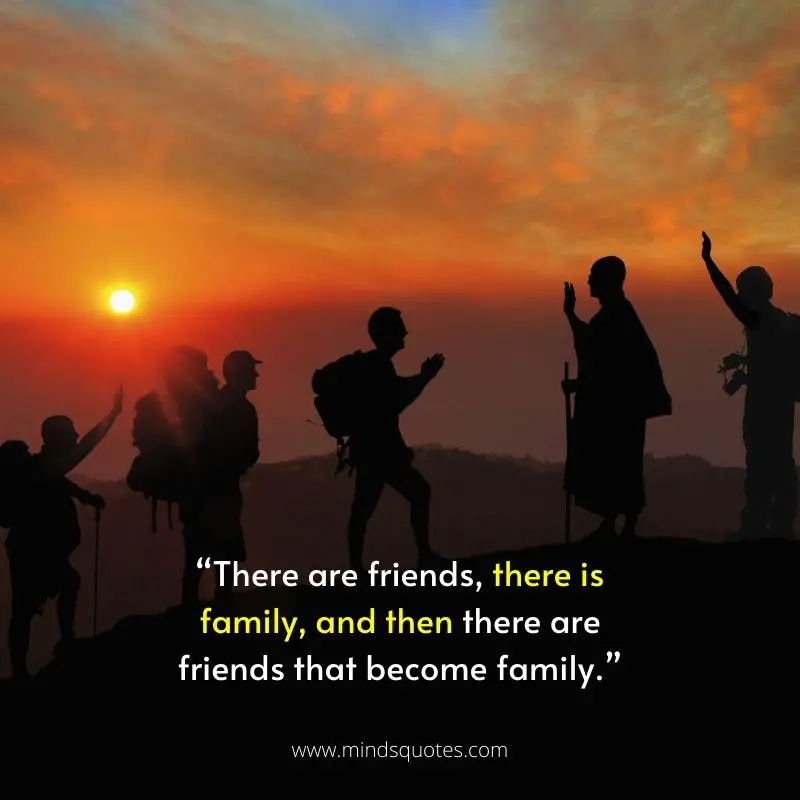 "True friends are always together in spirit." — LM Montgomery
"We made a deal ages ago. Men, babies, it doesn't matter…We're soulmates." — Samantha Jones
"One's friends are that part of the human race with which one can be human." — George Santayana
"I like to listen. I have learned a great deal from listening carefully. Most people never listen." — Ernest Hemingway
"The love that comes from friendship is the underlying fact of a happy life." — Chelsea Handler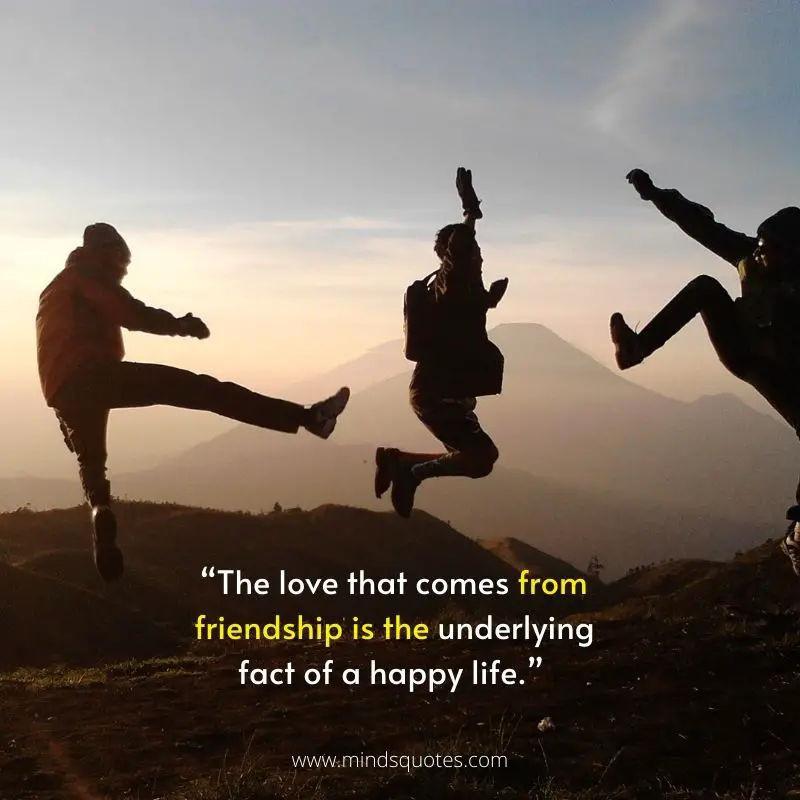 "The only way to have a friend is to be one." — Ralph Waldo Emerson
"A friend is an emotional bond, just like friendship is a human experience." — Simon Sinek
"One of the most beautiful qualities of true friendship is to understand and to be understood." — Lucius Annaeus Seneca
"It is one of the blessings of old friends that you can afford to be stupid with them." — Ralph Waldo Emerson
Friendship Quotes in English
Friendship Quotes in English are a great way of expressing the feelings we have for our friends. They remind us how important our friendships are, and why we should cherish them. Friends come in many ways and each one is special in its way. We may go through ups and downs with our friends, but at the end of the day, they're always there for us. Fun, laughter, and support come easy with friends.
"You don't have to be crazy to be my friend. I'll train you."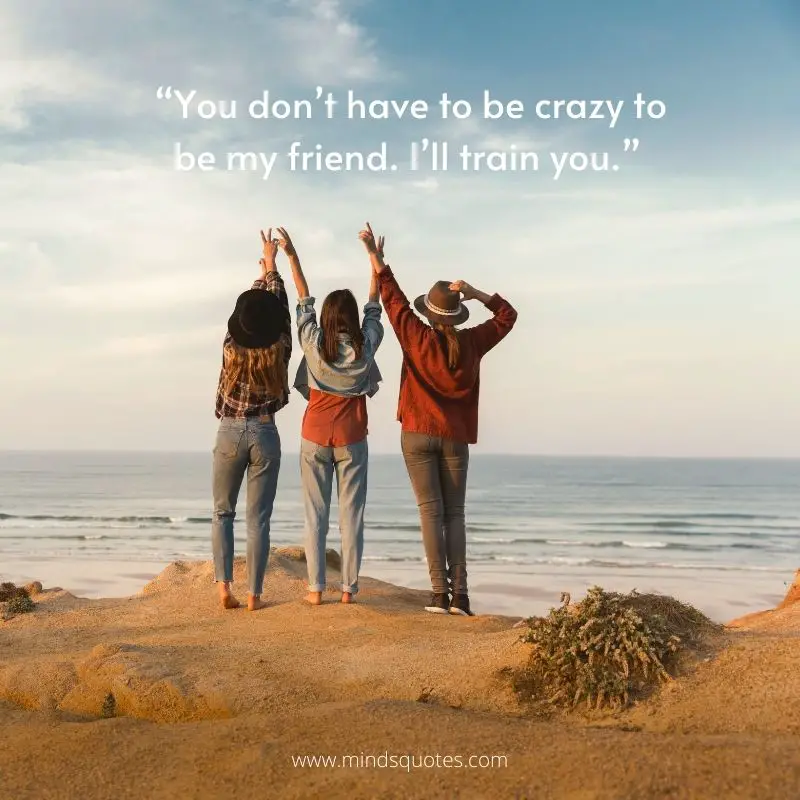 "Be slow to fall into friendship; but when thou art in, continue firm and constant."
"Friendship is like money, easier made than kept." — Samuel Butler
"The capacity for friendship is God's way of apologizing for our families." — Jay McInerney
"It's the friends you can call up at 4 a.m. that matter." — Marlene Dietrich
"Friendship is a sheltering tree."
"I love that our effortless friendship fits perfectly with my laziness."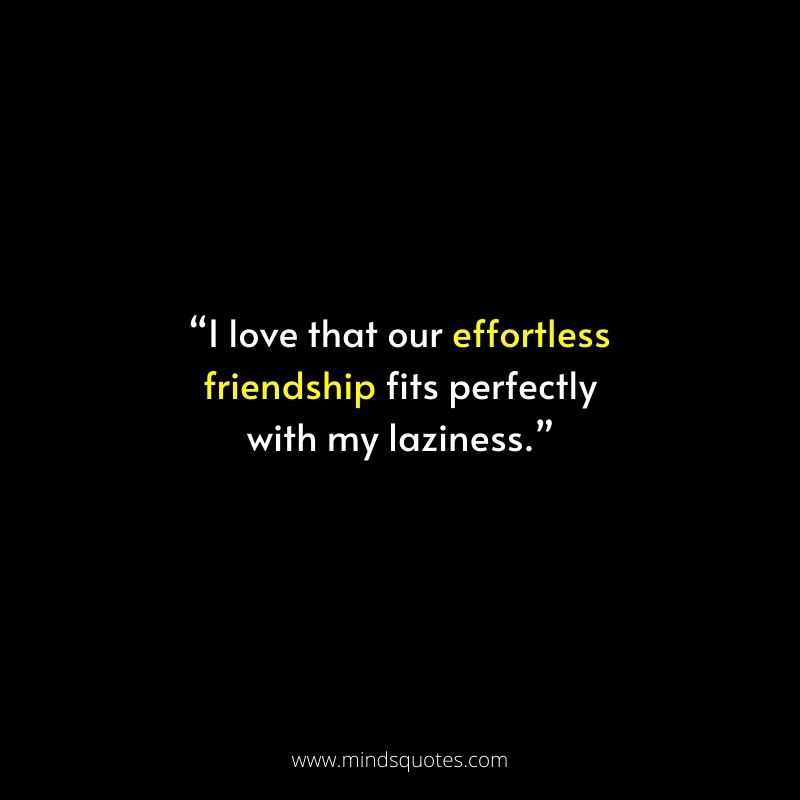 "Friends are the siblings God never gave us." — Mencius
"There is nothing better than a friend unless it is a friend with chocolate." — Linda Grayson
"Friendship is the only cement that will ever hold the world together." — Woodrow T. Wilson
"True friendship comes when the silence between two people is comfortable." — David Tyson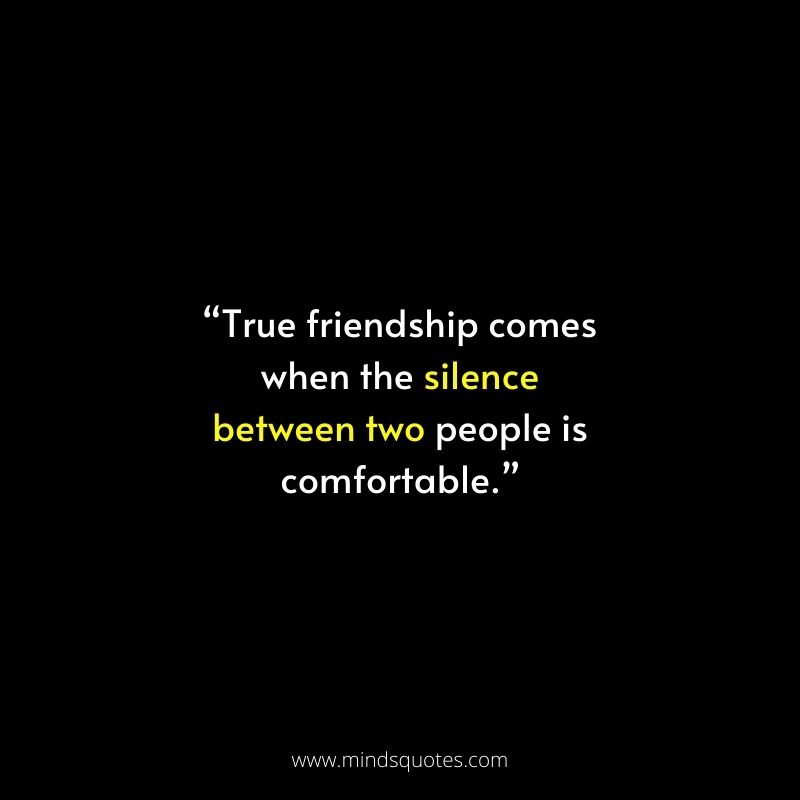 "Friends are those rare people who ask how we are and then wait to hear the answer." — Ed Cunningham
"The greatest thing in the world is to know how to belong to oneself." — Michel de Montaigne
True Friendship Quotes
Friendship has been celebrated by people throughout history, in a variety of ways. True Friendship Quotes are one way we show our love and appreciation for our friends. They can make us laugh, remind us of the good times, and make us feel supported. Here is a collection of some of our favorite friendship quotes – several from famous people and many from anonymous people who have shared their wisdom about friendship.
A true friend, on the other hand, is someone who is always there for you, no matter what. They will never leave you or betray you. Although it can be hard to tell the difference between a fake and a true friend sometimes, it's important to be able to identify which one you have in your life. If you're looking for a little inspiration, take a look at these Friendship Quotes.
"A true friend never gets in your way unless you happen to be going down." — Arnold H. Glasgow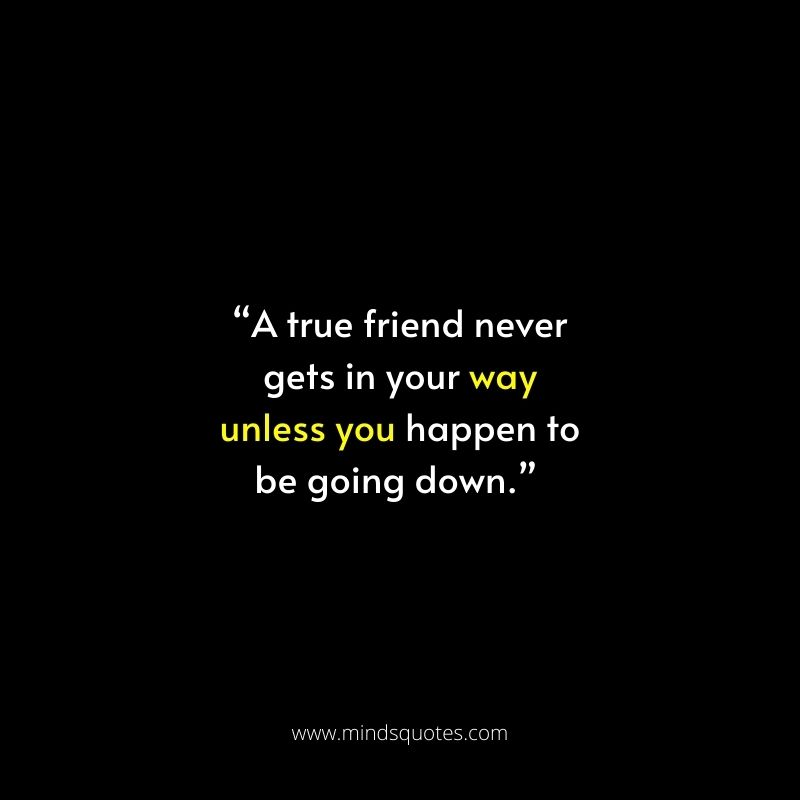 "True friends are never apart, maybe in distance but never in heart." — Helen Keller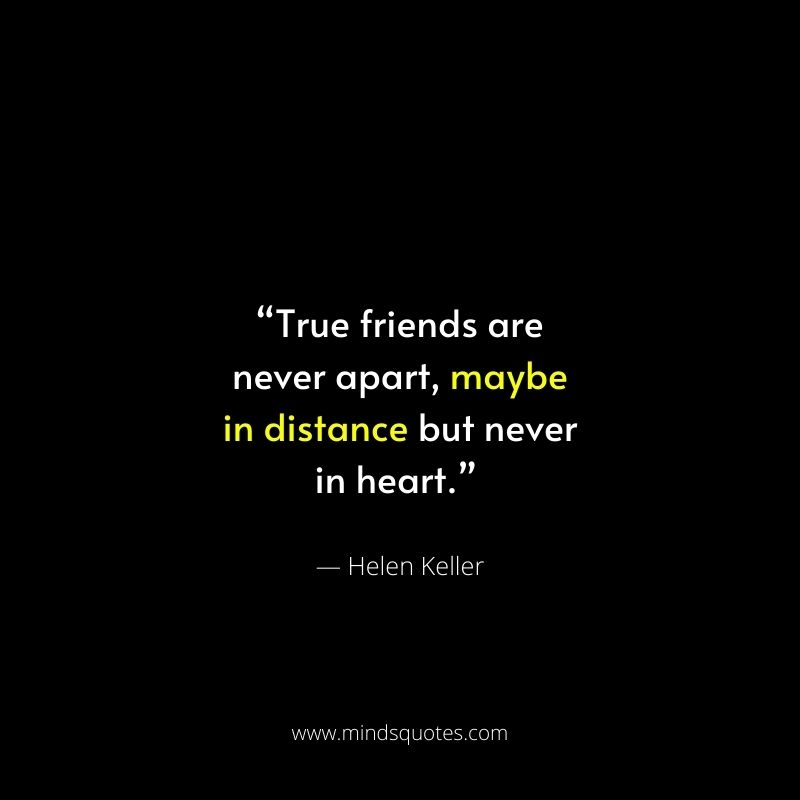 "True friends are like diamonds — bright, beautiful, valuable, and always in style." — Nicole Richie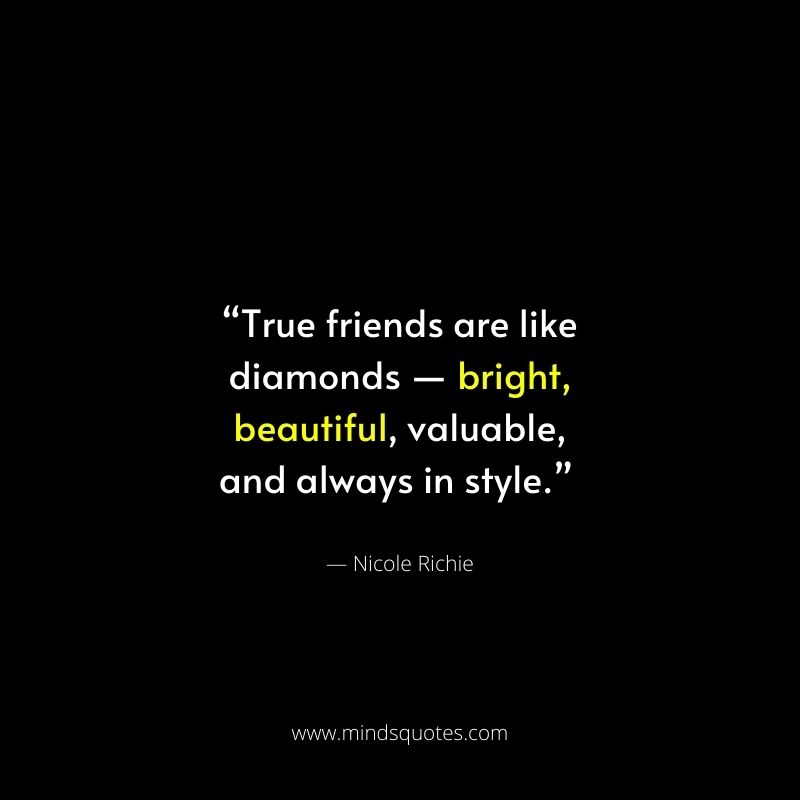 "They come and they go like the waves of the sea, but the true friendships last forever." — Unknown
"A true friend is one who overlooks your failures and tolerates your success!" — Doug Larson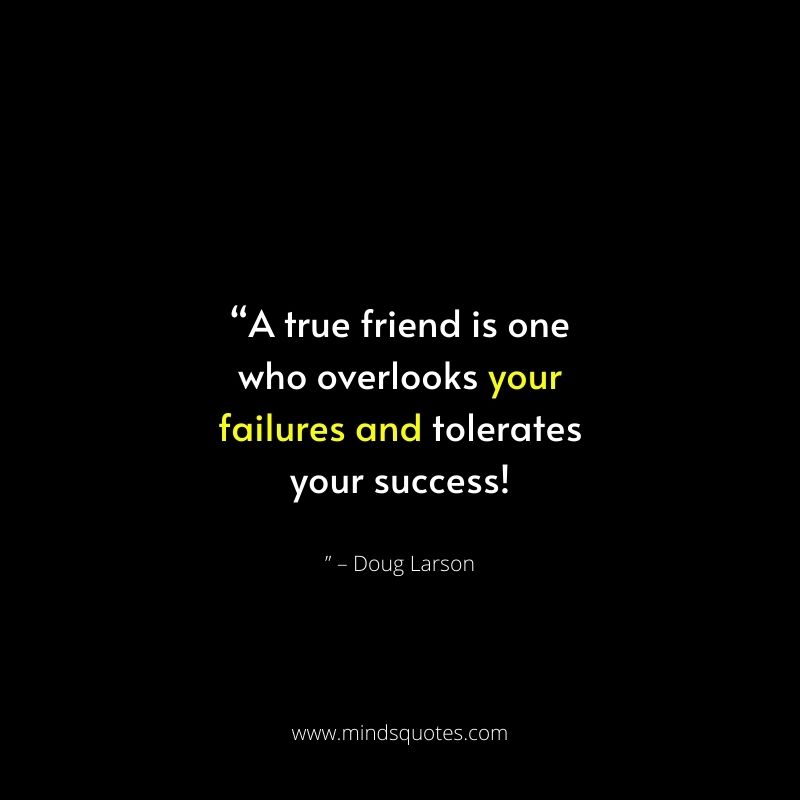 "There is nothing on this earth more to be prized than true friendship." — Thomas Aquinas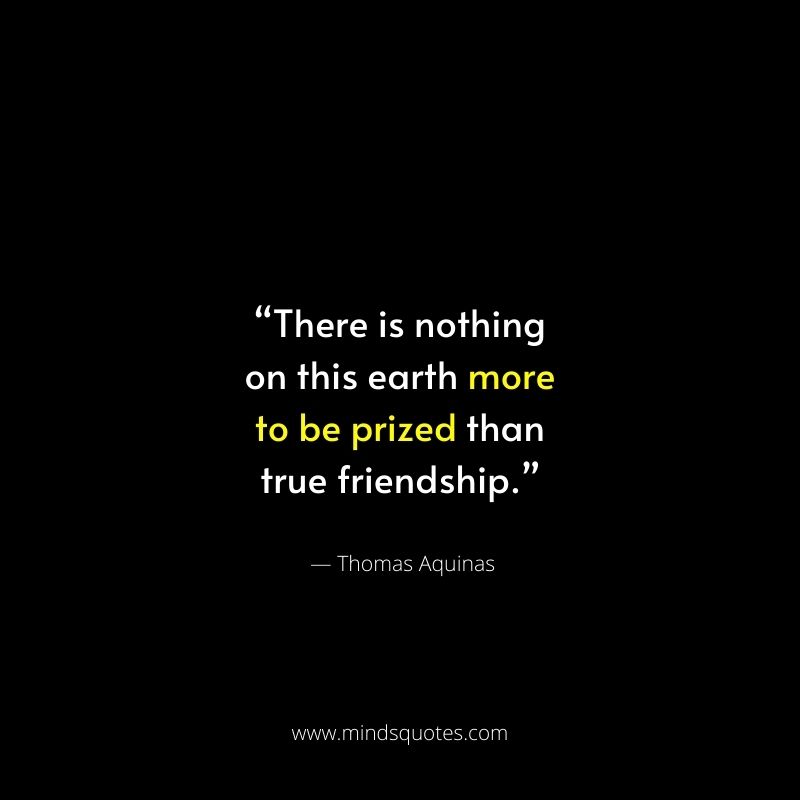 "A friend is one who knows you and loves you just the same." — Elbert Hubbard
"A single rose can be my garden… a single friend, my world." — Leo Buscaglia
"Real friendship is when your friend comes over to your house and then you both just take a nap."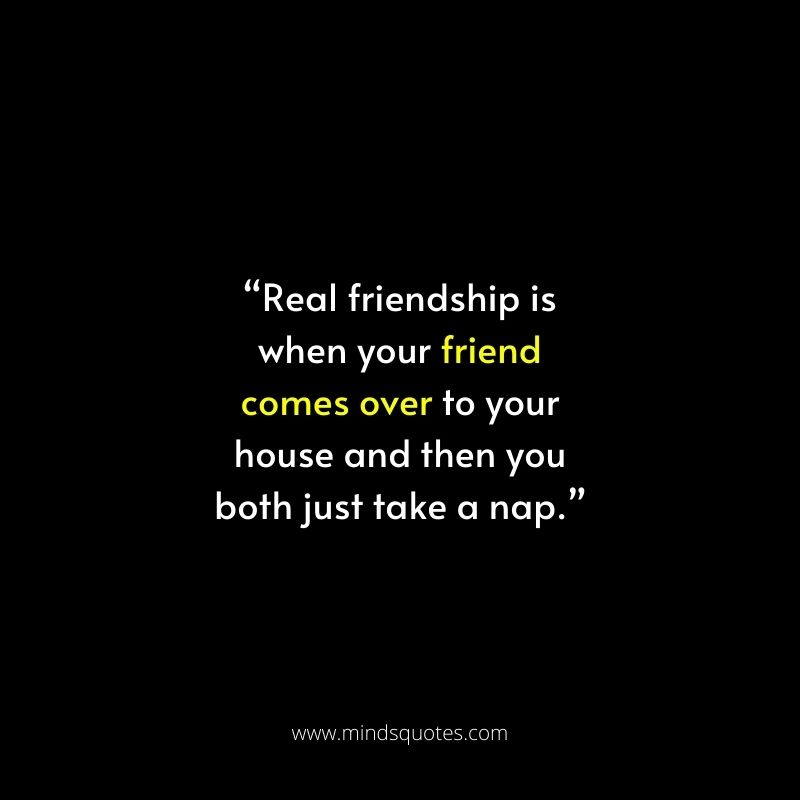 "Truly great friends are hard to find, difficult to leave, and impossible to forget." — G. Randolf
"True friends are always together in spirit." — L.M. Montgomery
"You find out who your real friends are when you're involved in a scandal." — Elizabeth Taylor
"My wish is that our friendship continues for the rest of our lives. Happy Friendship Day"
"If you are ever lucky enough to find a weirdo, never let them go." — Matthew Gray Gubler
"I would rather walk with a friend in the dark, than alone in the light." — Helen Keller
"If you have two friends in your lifetime, you're lucky. If you have one good friend, you're more than lucky." — S.E. Hinton
Short Friendship Quotes
Short Friendship Quotes are one-line quotes about friendship. they are very good for Facebook and WhatsApp status and Instagram captions. Friends are some of the most valuable people in our lives. Spending time with friends is a key part of a happy and fulfilling life.
As we all know, friendships don't always last forever. Sometimes people move away, or they simply drift apart. When that happens, it can be tough to cope. But even though friendships come and go, that doesn't mean that the memories we shared are any less valuable. Here are some Friendship Quotes to show emotions towards your True friends.
"One loyal friend is worth ten thousand relatives." — Euripides
"Rare as is true love, true friendship is rarer."
"Friendship's the wine of life." — Edward Young
"Friends are the siblings God never gave us." — Mencius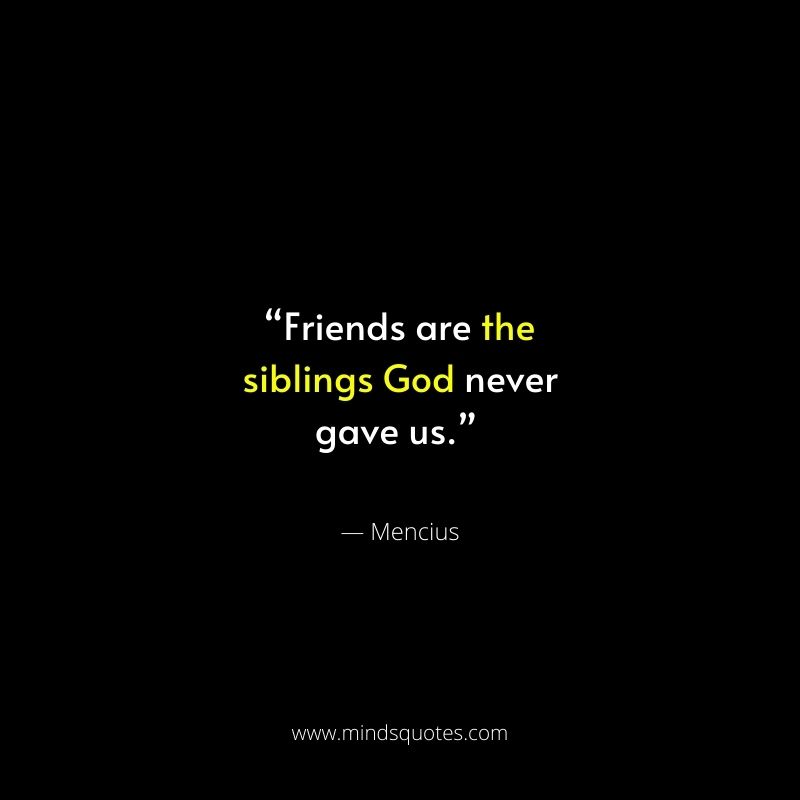 "Friends are the family you choose." — Jess C. Scott
"There's not a word yet for old friends who've just met."
"Of all possessions, a friend is the most precious." — Herodotus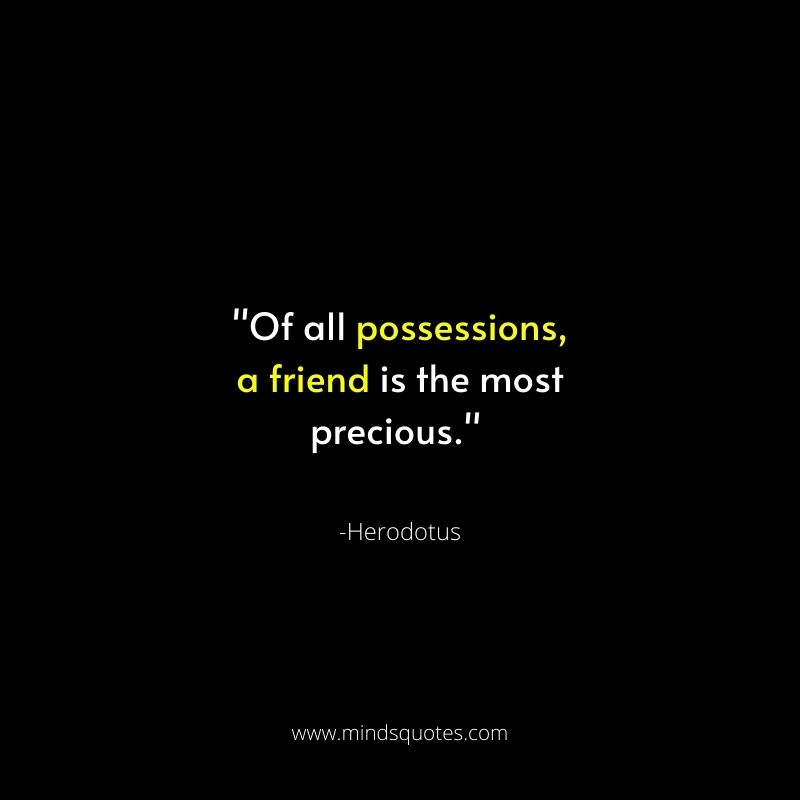 "Friendship is the golden thread that ties the heart of all the world."
"In my friend, I find a second self." — Isabel Norton
"Stay is a charming word in a friend's vocabulary." — Amos Bronson Alcott
"A friend can tell you things you don't want to tell yourself."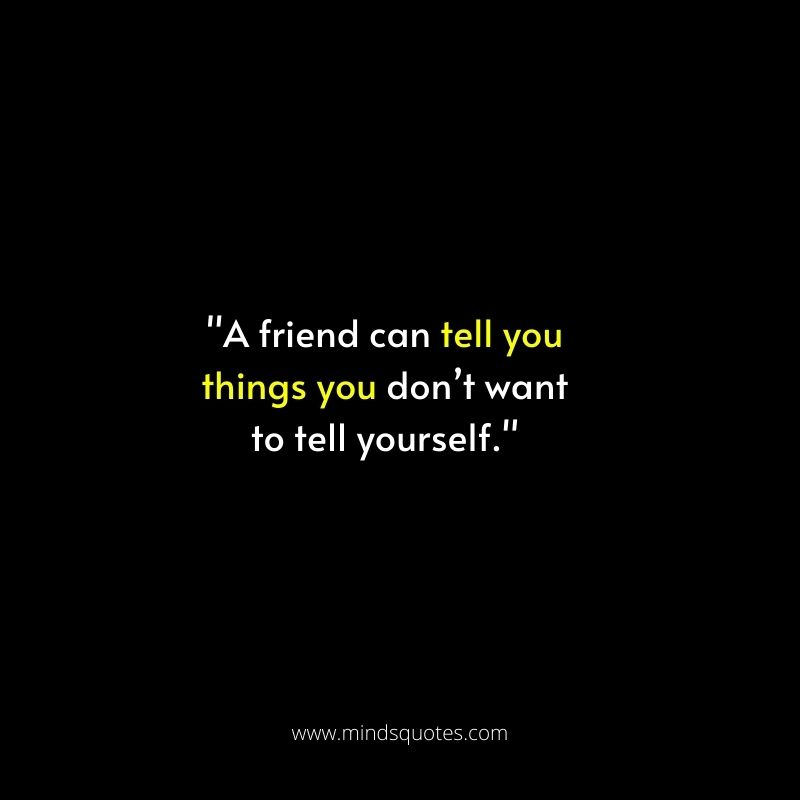 "The best mirror is an old friend." — George Herbert
"Remember George, no man is a failure who has friends."
"No friendship is an accident." — O. Henry
"A friend is one who knows you and loves you just the same." — Elbert Hubbard
Conclusion
This post is a compilation of Friendship Quotes. These quotes are the perfect reminder that no matter what happens, your friendship will last and they are a precious commodity. If you are looking for some inspiration on how to cherish your friendship. LIKE if you believe in the power of friendship, COMMENT to share your own friendship story, and SHARE with your best friends to let them know how much you love them.