God Quotes can be about love, hope, faith, inspiration, or strength. They can be serious, funny, or whimsical. They can come from the Bible, from a famous poet, or from a modern-day thought leader. No matter where they come from, god quotes can help you on your journey through life.
There are many different interpretations of what God is, and what God means to different people. For some, God is a force of good in the world, while for others, God is a being that created and oversees the universe. Regardless of your personal beliefs, there is no denying that God Quotes can be powerful and impactful.
Whether you are religious or not, there is no denying the power of words. In particular, religious and spiritual quotes can be incredibly moving and inspiring. This is especially true when it comes to God Quotes. No matter what your beliefs are, these quotes can provide comfort, hope, and strength in times of hardship.
God Quotes
Throughout history, there have been many different quotes and sayings about God. Some of these are from Scripture, while others are from religious leaders or thinkers. In the world today, there are many different religions and beliefs. One of the common themes between all of these is the existence of a higher power. This higher power is generally referred to as 'God'.
Here we will be exploring a variety of God Quotes from different people, both famous and not-so-famous. We hope that these quotes will provide you with a new perspective on God, and help you to see the divine in your everyday life.
"When I wake up every morning, I thank God for the new day." – F. Sionil Jose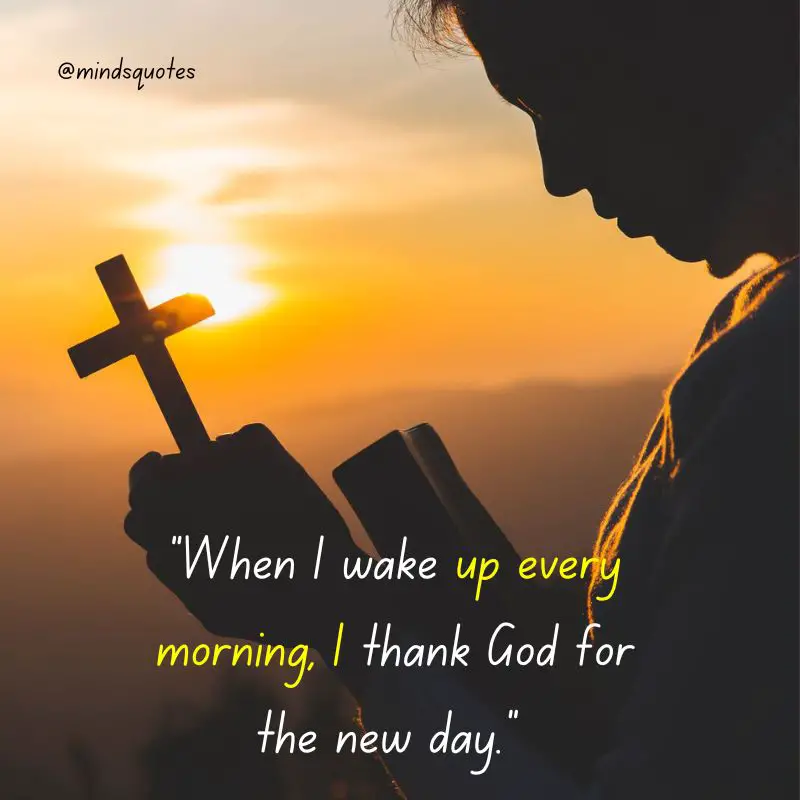 "When God gives you a new beginning, don't repeat the same mistake."
"God gave us the gift of life; it is up to us to give ourselves the gift of living well." – Voltaire
"God will never let us down because his love is unconditional."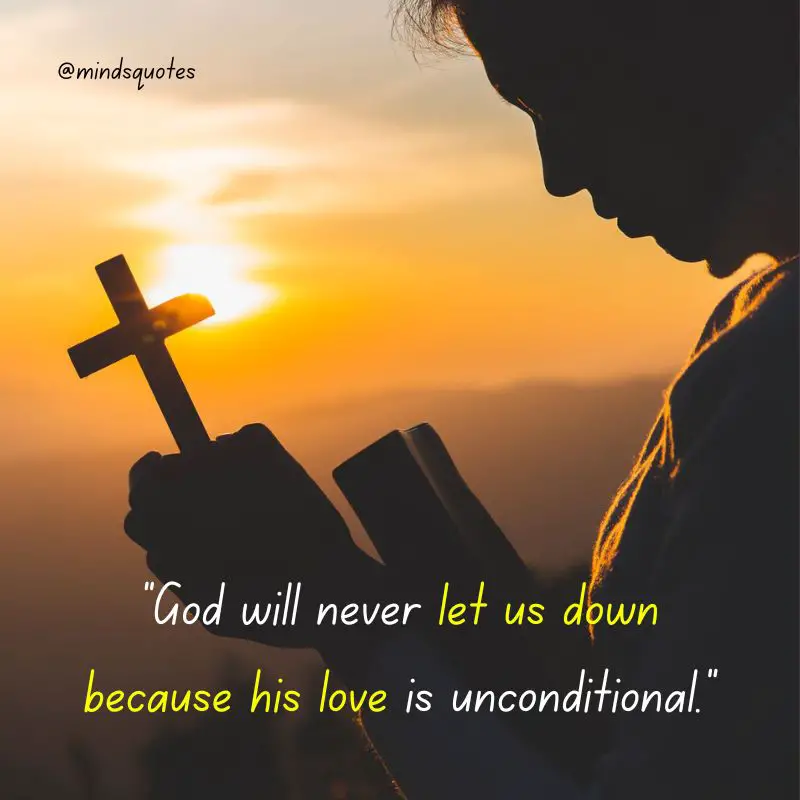 "You don't choose your family. They are God's gift to you, as you are to them." – Desmond Tutu
"Those who leave everything in God's hand will eventually see God's hand in everything."
"God never takes away something from your life without replacing it with something better."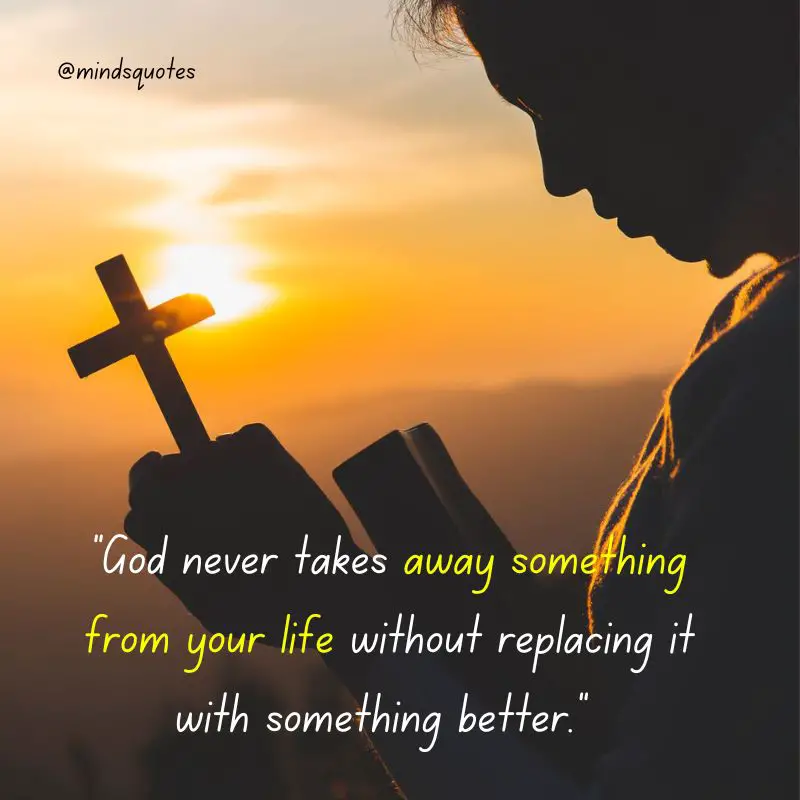 "Don't treat people the way they treat you. Treat people the way God treats you." – Dave Willis
"God didn't bring you this far to abandon you."
"God gives us difficulties to bring out the best in us." – Marvin J. Ashton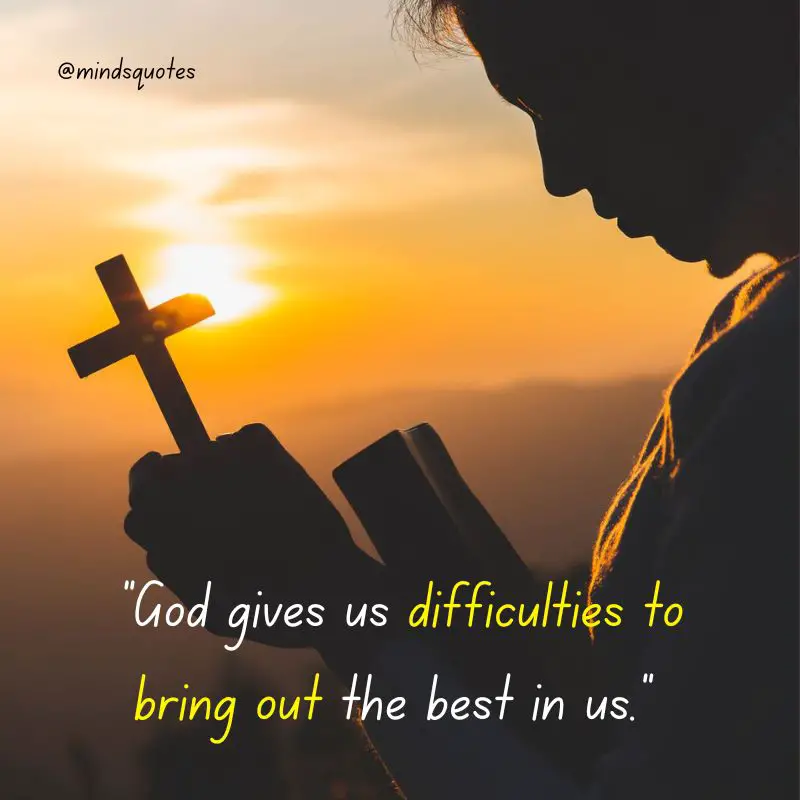 "Thank you, God, for everything in my life. The good and bad. Some were blessings and some were lessons."
"Never be afraid to trust an unknown future to a known God." – Corrie ten Boom
"God has a bigger plan for me than I have for myself."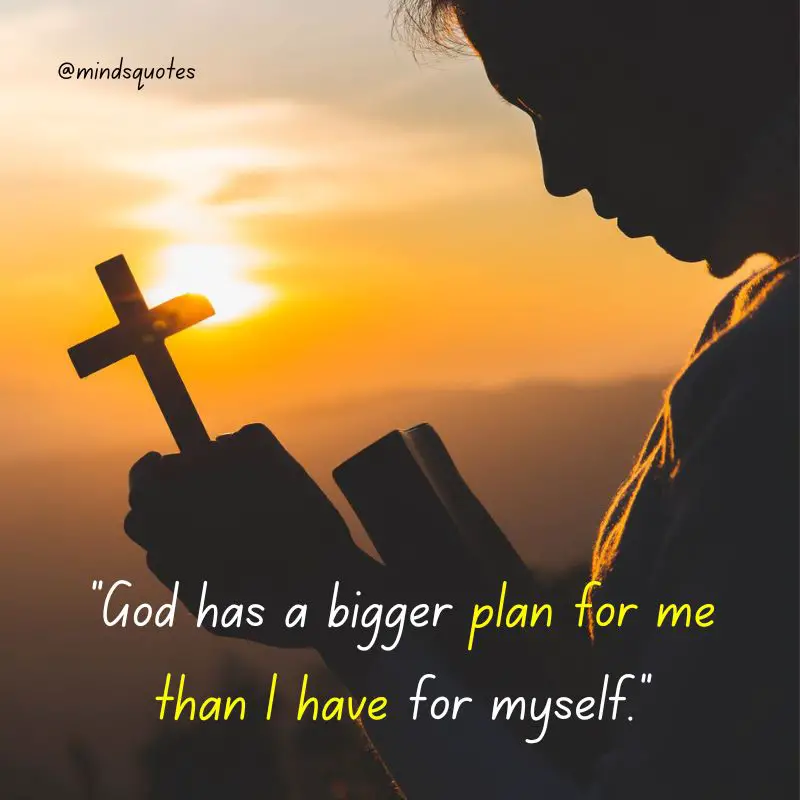 "Disappointments are just God's way of saying – I've got something better. So be patient, have faith, and live your life."
"I just find myself happy with the simple things. Appreciating the blessings God gave me."
"God loves you more in a moment than anyone could in a lifetime."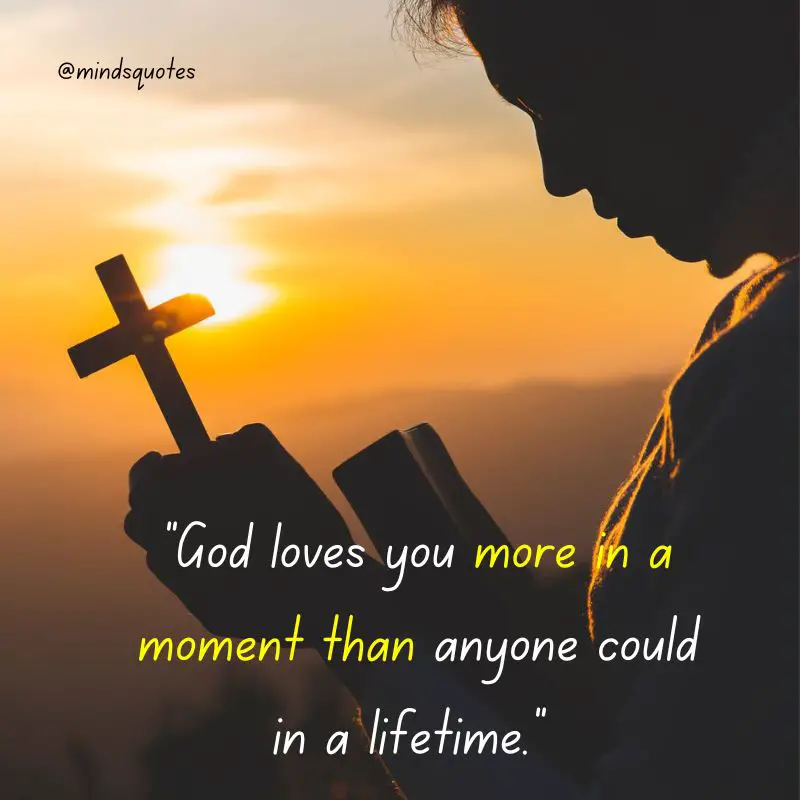 "Seek God. Trust God. Praise God."
"Life is good because God is great."
Trust God Quotes
It is often said that "God helps those who help themselves". This may be true in some cases, but there are also times when we need to trust God and have faith that He will help us, even when we don't know what to do or where to turn.
Trust is an important part of the Christian faith. It's not always easy to trust God, especially when things are going wrong in our lives. But when we do trust Him, He always comes through for us.
In these difficult times, it can be helpful to turn to the words of wise men and women who have gone before us and who have felt the same way. Here are some of the best Trust God Quotes to help you have faith and to get through tough times.
"Keep the right perspective: it's all good. This boils down to trusting God." – Joel Osteen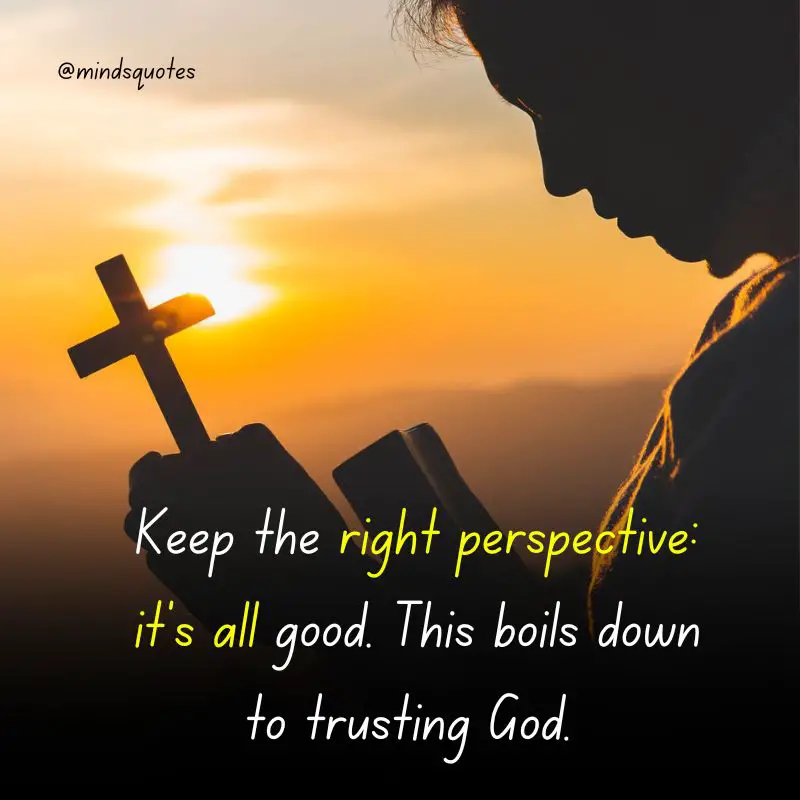 "Pray with love and trust that God always answers prayers." – Oliver Powell
"It's amazing what we can do if we will trust God enough to step out of our comfort zones!" – Brett Harris
"We are not worthy of his love yet because we trust him it is our inheritance." – Donna Schmier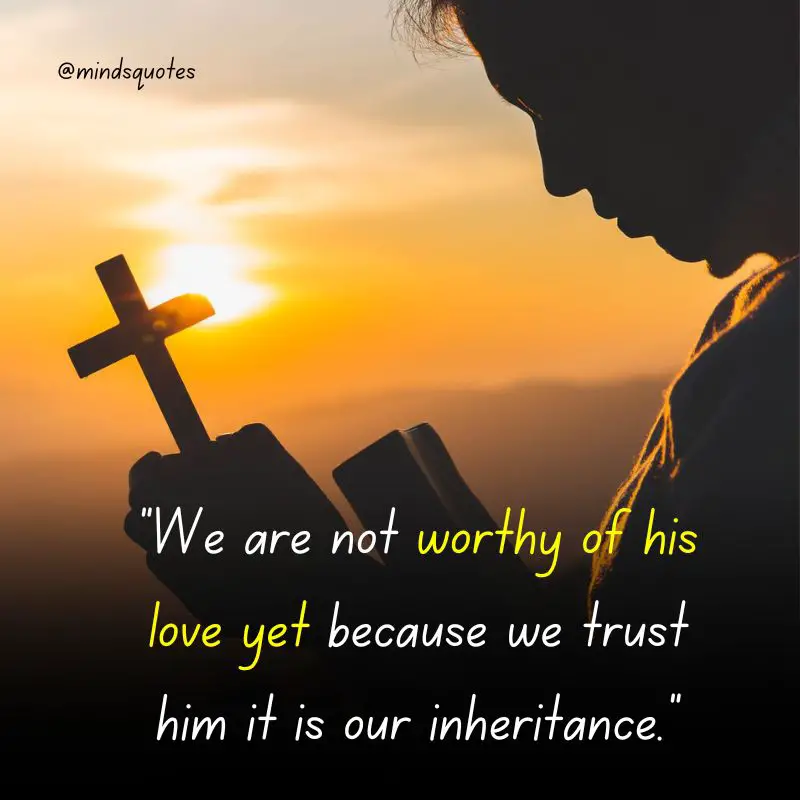 "A tremendous amount of trust and faith is required to go through spiritual dryness." – Laurie Penner
"Jesus Christ is the same yesterday, today, and forever!" – Hebrews 13:8
"Don't be troubled. Trust in God. Trust also in me." – John 14:1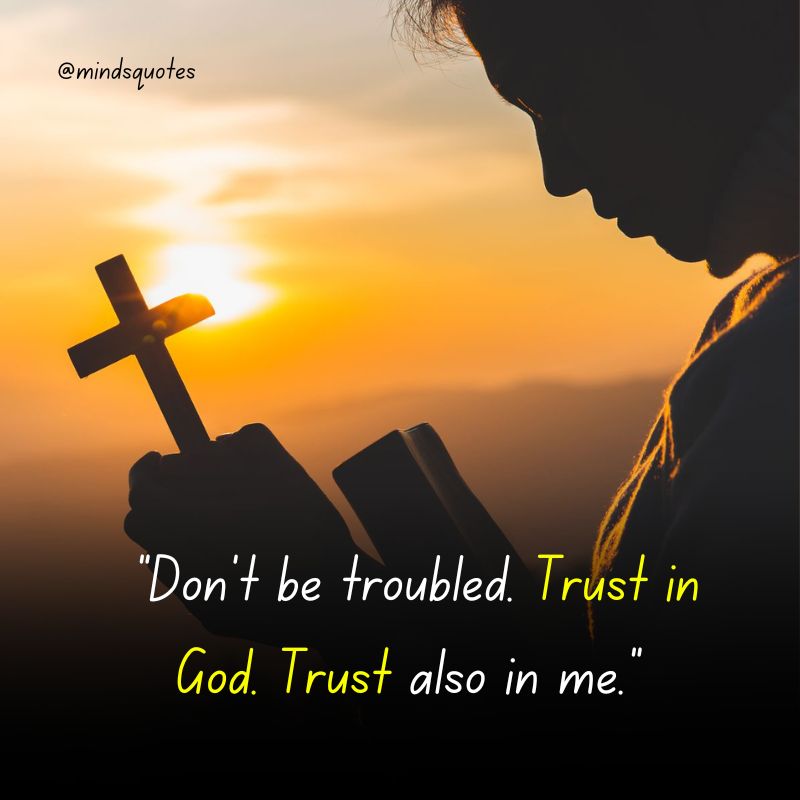 "The Lord is close to everyone who calls out to him, to all who call out to him sincerely." – Psalm 145:18
"The truth is God owns everything anyway; He simply trusts us with what is really His." – James Robor
"A man who does not trust in God lives a life of instability in every facet." – K. M. Logan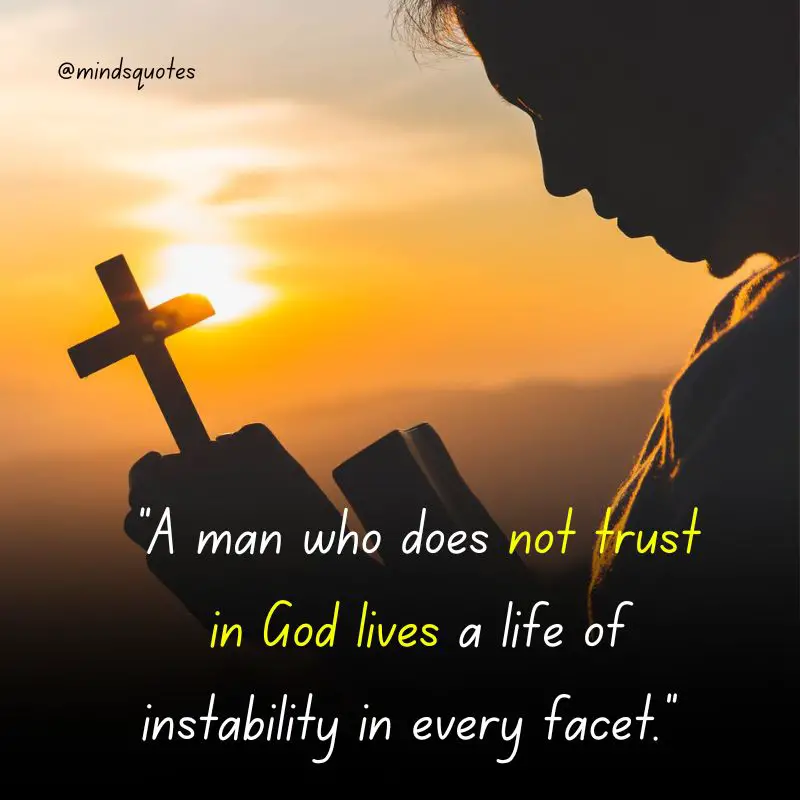 "You have trusted people with your love and forgot that only God can be trusted and He is worthy of your trust." – Carol Nkambule
"Trust in the Lord forever, for the Lord is a rock for all ages." – Isaiah 26:4
"God's grace is sufficient for those that believe and trust in Him until the end." – E'yen A Gardner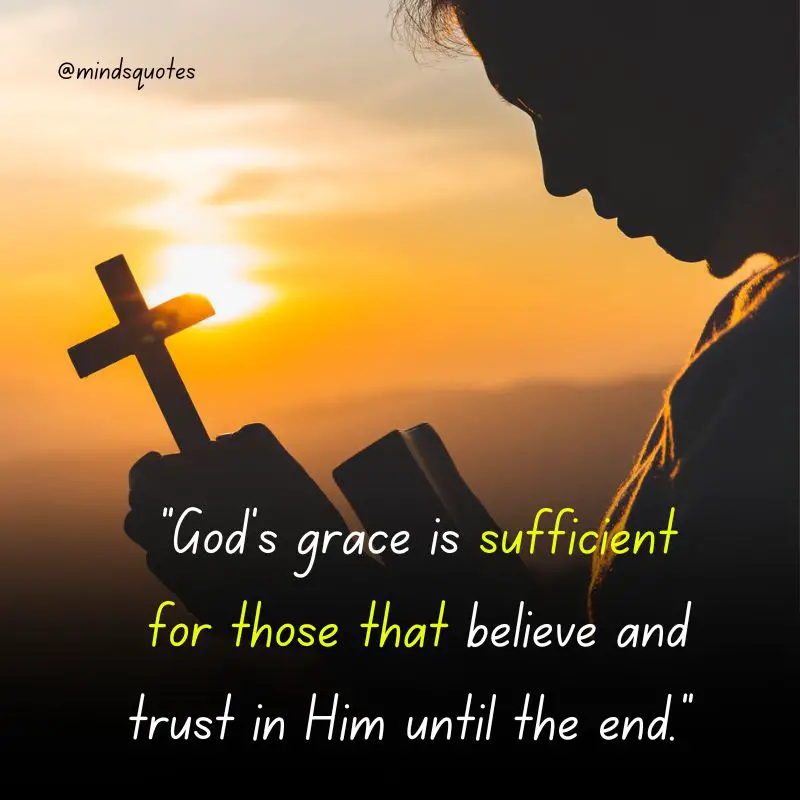 "I am the Lord, and I do not change; and you, children of Jacob, have not perished." – Malachi 3:6
"Those who know your name trust you because you have not abandoned any who seek you, Lord." – Psalm 9:10
"Since God is powerful and loving, trust him. Rely on him for your purpose in life." – Les Bridgeman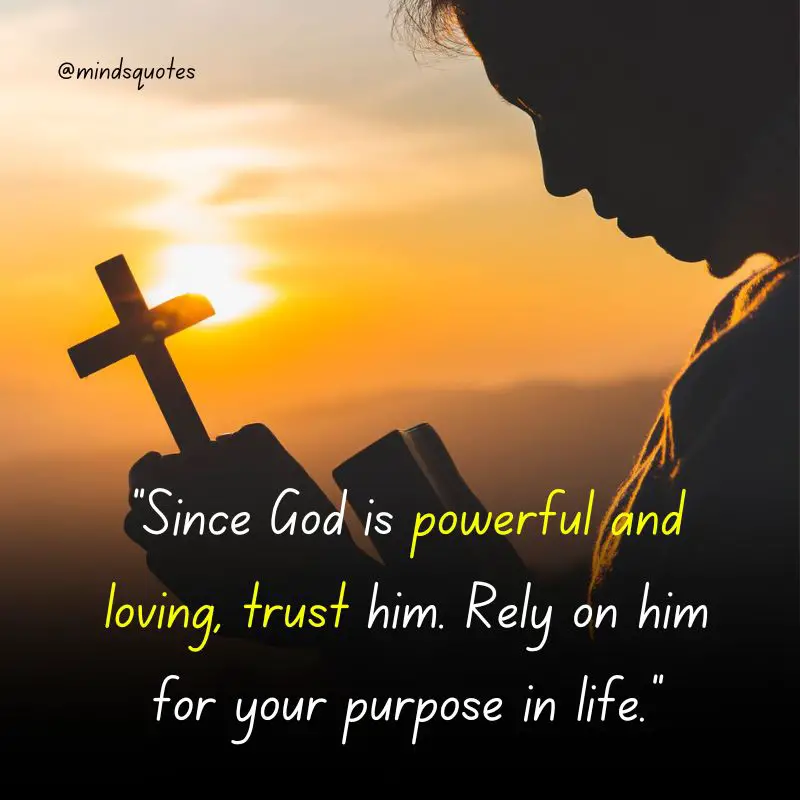 Thank You God Quotes
The Thank You God Quotes are about thankfulness and gratitude from a variety of sources. The quotes are sorted into categories so that you can easily find the ones that resonate with you the most. The Thank You God Quotes are part of a popular devotional practice in every religion. People believe that by showing gratitude to God, they will be blessed in return.
These quotes spread some positivity and encourage people to be more grateful for the good things in their lives. Thankfulness is a powerful emotion that can have a tremendous impact on your well-being, so we hope that these Thank You God Quotes will inspire you to cultivate an attitude of gratitude in your own life.
The act of showing gratitude has a number of benefits, such as improving mental health, developing a positive attitude, and strengthening relationships. If you are looking for a way to show your gratitude to God, then consider using Thank You God Quotes. These quotes can help you express your gratitude in a simple and beautiful way.
"God gave us the ability to do, not just try to Give thanks rather than cry." – Catherine Pulsifer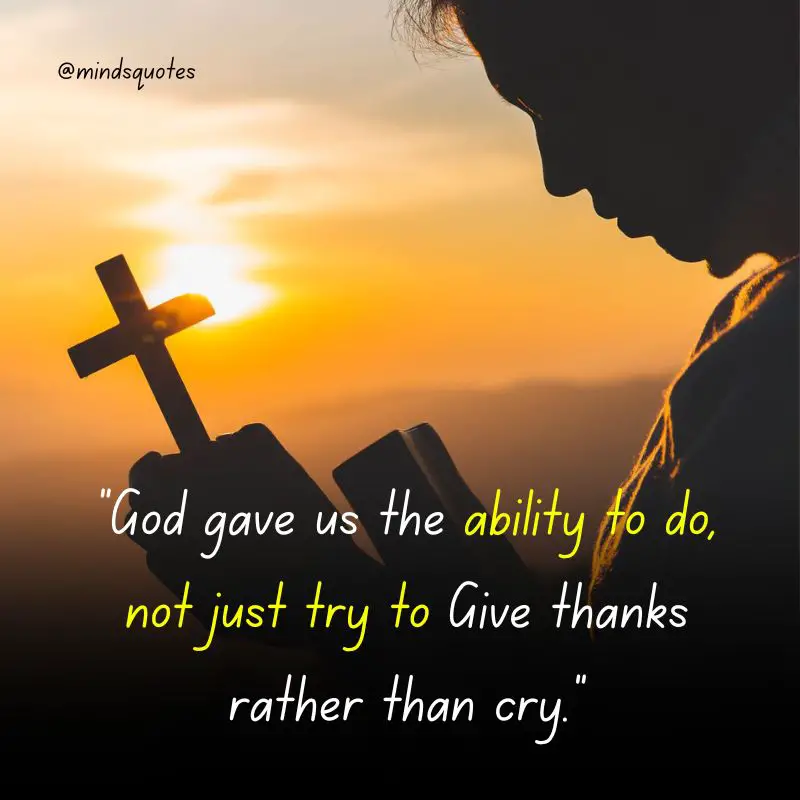 "Thank goodness, God has a sense of humor because I think that's why He has been so patient with me." – Lindsey K. Rietzsch
"Today don't beg, don't ask, just thank God in silence for all the blessings in your life." – Paulo Coelho
"Those blessings are sweetest that are won with prayer and worn with thanks." – Thomas Goodwin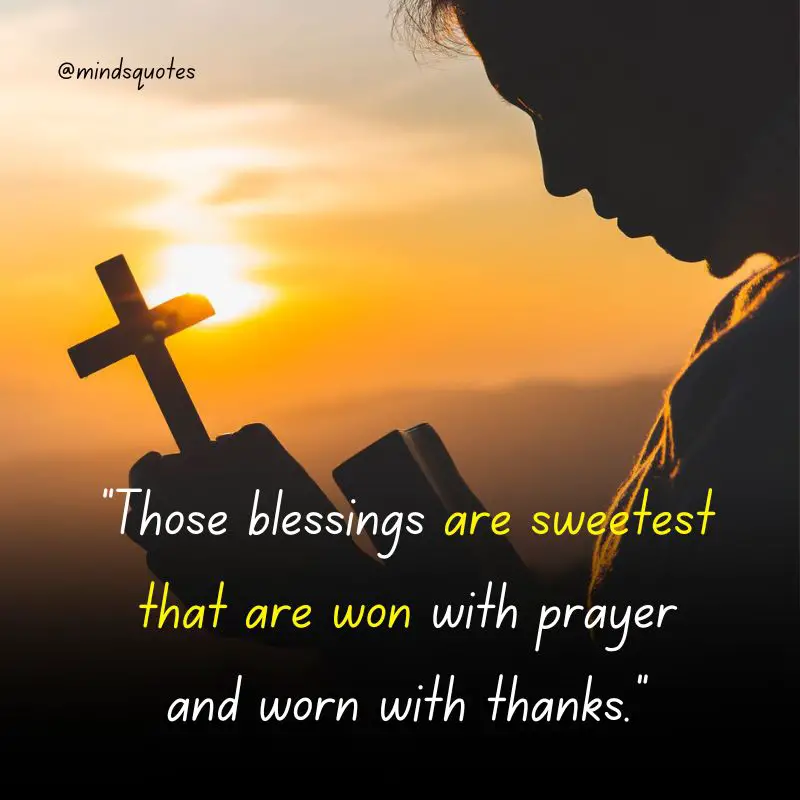 "We give thanks to God not because of how we feel but because of who He is." – Ann Voskamp
"When one is thankful for the blessings in their life, they are choosing to attract more positivity and abundance." – Michael Austin Jacobs
"I thank God for seeing the miracle of a new morning." – Lailah Gifty Akita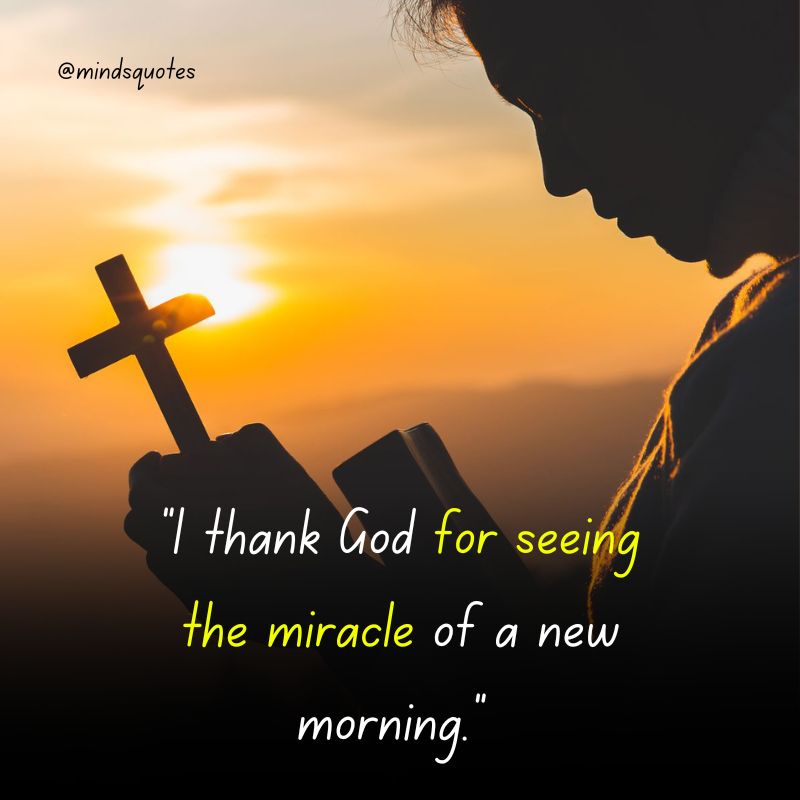 "O Lord, that lends me life, lend me a heart replete with thankfulness." – William Shakespeare
"I want to thank you, Lord, for life and all that's in it. Thank you for the day and the hour, and the minute." – Maya Angelou
"We give thanks to God not because of how we feel, but because of Who He is." – Ann Voskamp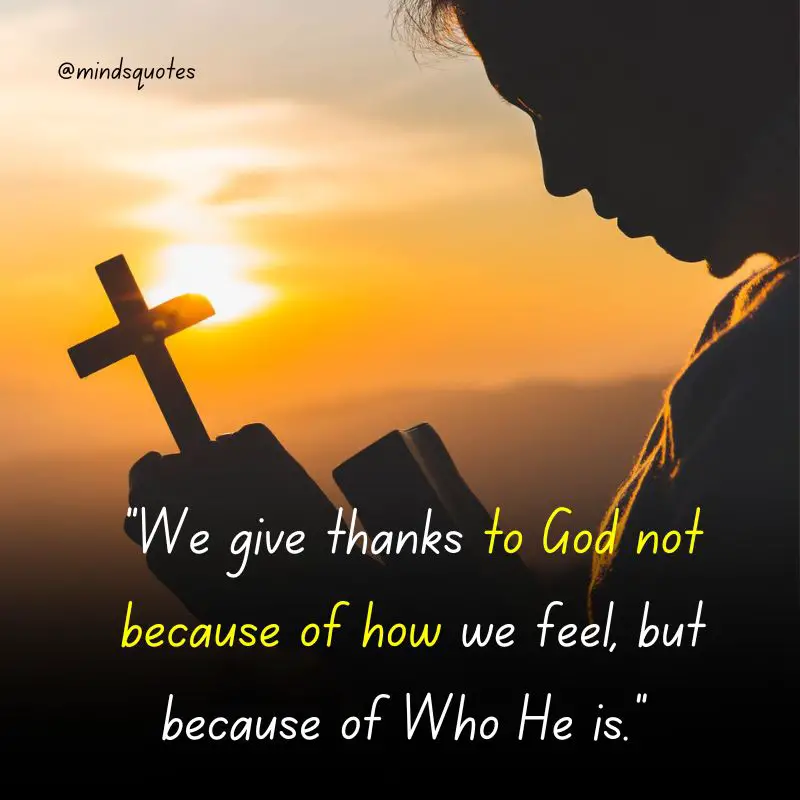 "God gave you a gift of 86,400 seconds today. Have you used one of them to say thank you?" – William Arthur Ward
"I'm blessed and I thank God every day for everything that happens for me." – Lil Wayne
"Man is the miracle in nature. God Is the One Miracle to man." – Jean Ingelow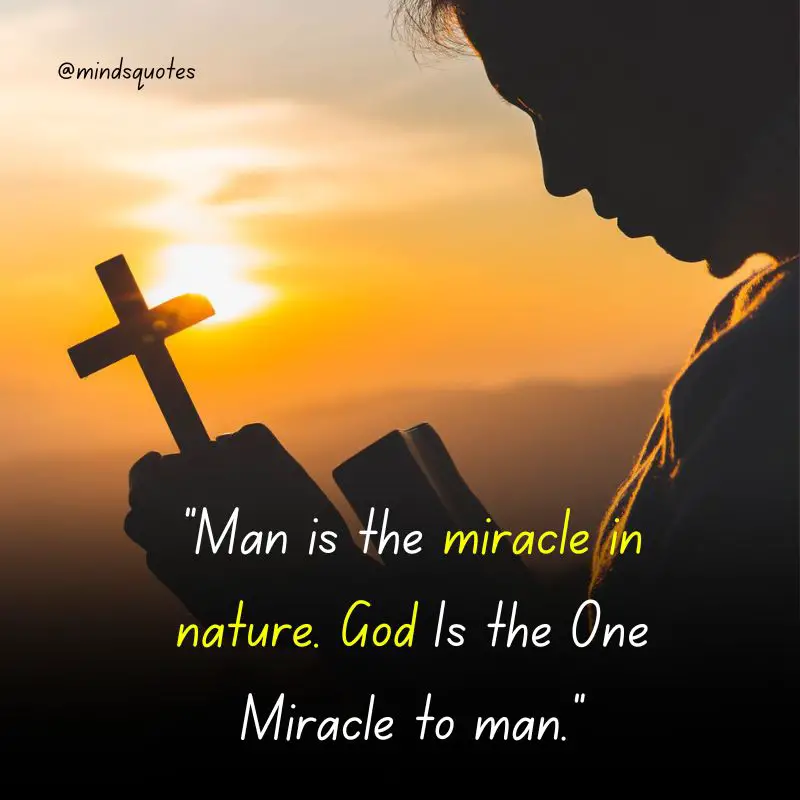 "Find time to thank God for all the blessings you receive on a day-to-day basis." – Steven Johnson
"I'm always happy for people when I see God blessing them the way he's blessed me." – Ruben Studdard
God Quotes About Faith
There is no one definition of God because people believe in many different gods and goddesses, or they may not believe in a god at all. But whether you believe in one god, many gods, or no god, there are God Quotes about Faith that can resonate with you.
Many people around the world believe in a God or gods. There are an estimated 4,200 religions practiced by over 7.5 billion people. Throughout history, people have used God Quotes to express their beliefs.
From the ancient texts of the Bible and the Koran to modern-day social media posts, people continue to use God Quotes about Faith to communicate their thoughts and feelings.
"Faith is trusting God even when you don't understand his plan."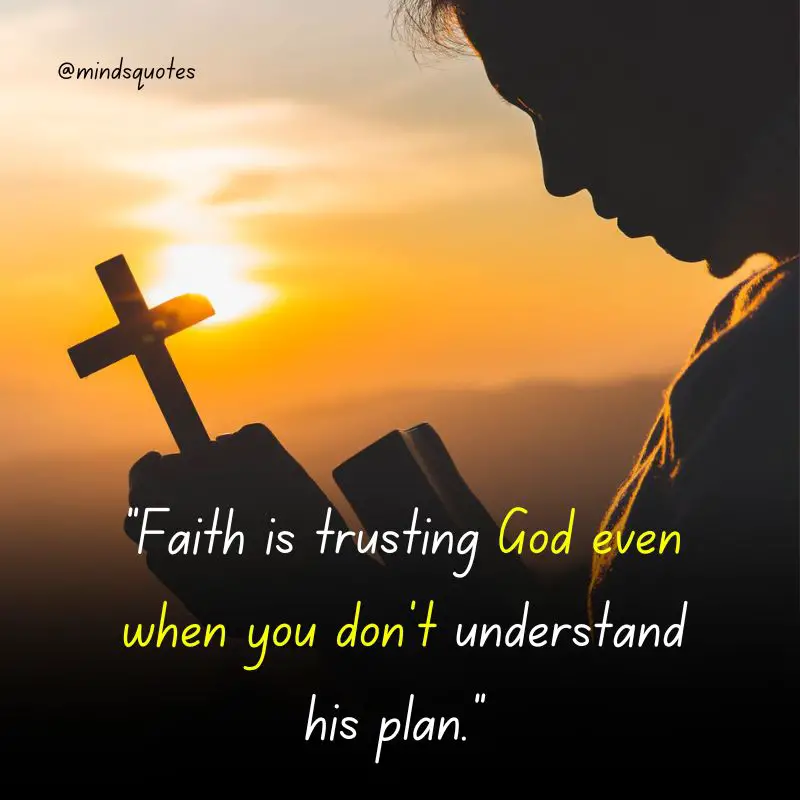 "God's breath is like a fresh wind that renews us. Frail and weak as we are, we have hope. We find healing."
"We are a long time in learning that all our strength and salvation is in God." – David Brainerd
"Don't let life bring you down. Remember that God gives you struggles to test your faith." – Olivia Benjamin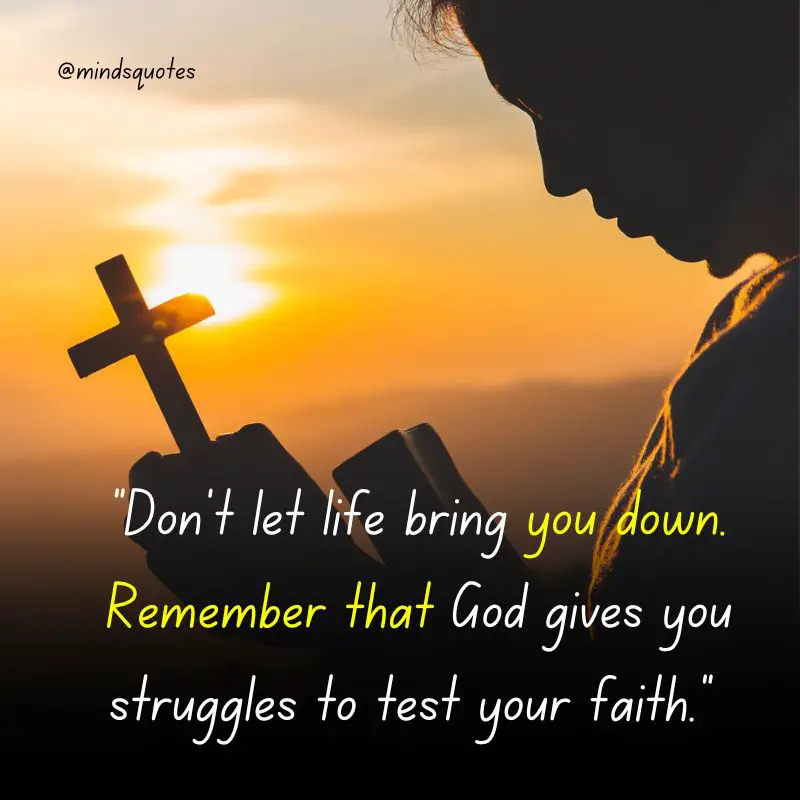 "If God called us to a task, He will then qualify us for the job." – Jack Hyles
"Pray as though everything depended on God. Work as though everything depended on you." – Saint Augustine
"I believe in a God who measures us for who we are in our hearts and not by what we have done." – Floyd Kendall
"Relying on God has to start all over every day as if nothing has yet been done." – C. S. Lewis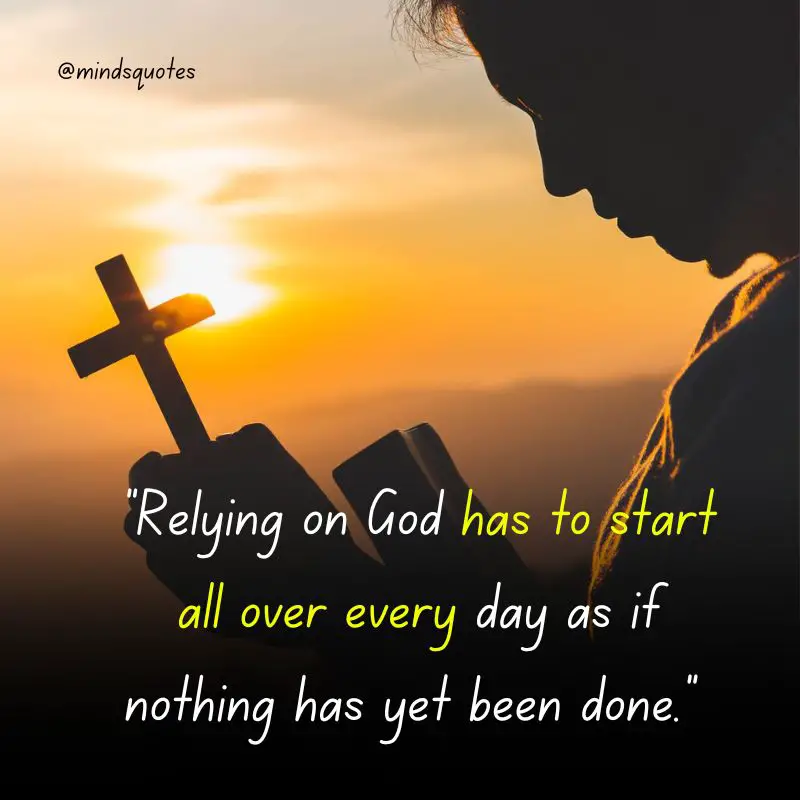 "God didn't make a mistake when He made you. You need to see yourself as God sees you." – Joel Osteen
"Faith is letting down our nets into the transparent deeps at the Divine command, not knowing what we shall draw." – Francois Fenelon
"Through hard work, perseverance, and a faith in God, you can live your dreams." – Ben Carson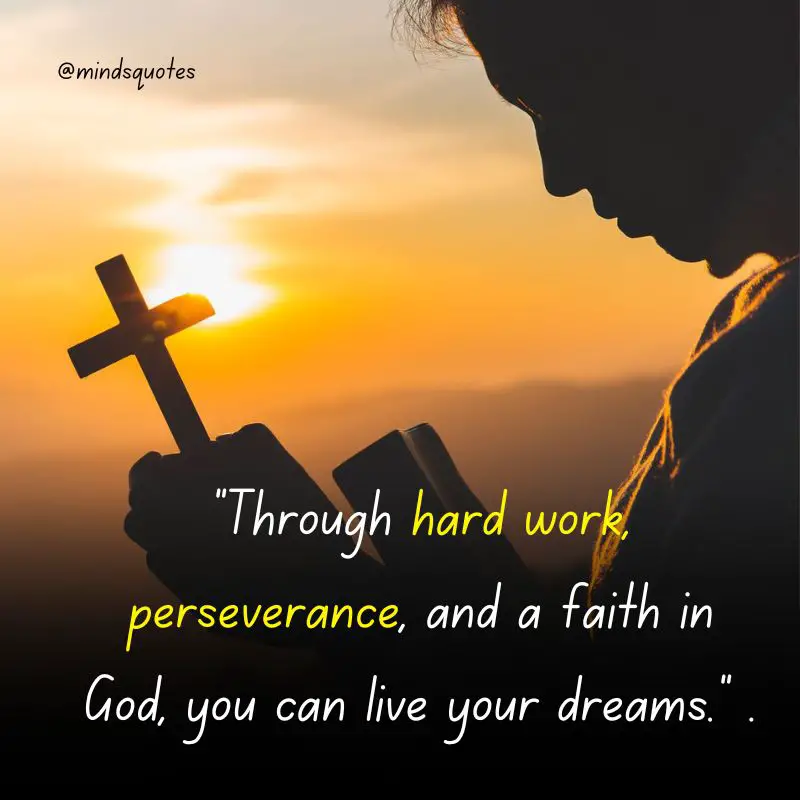 "Lord, down in the vale of life, Build me up to You. Take away my pain and strife And make me brand new." – Joshua Aaron Guillory
"But we must believe God is listening, and our answers will come, by and by." – Greta Zwaan
"Faith does not eliminate questions. But faith knows where to take them." – Elisabeth Elliot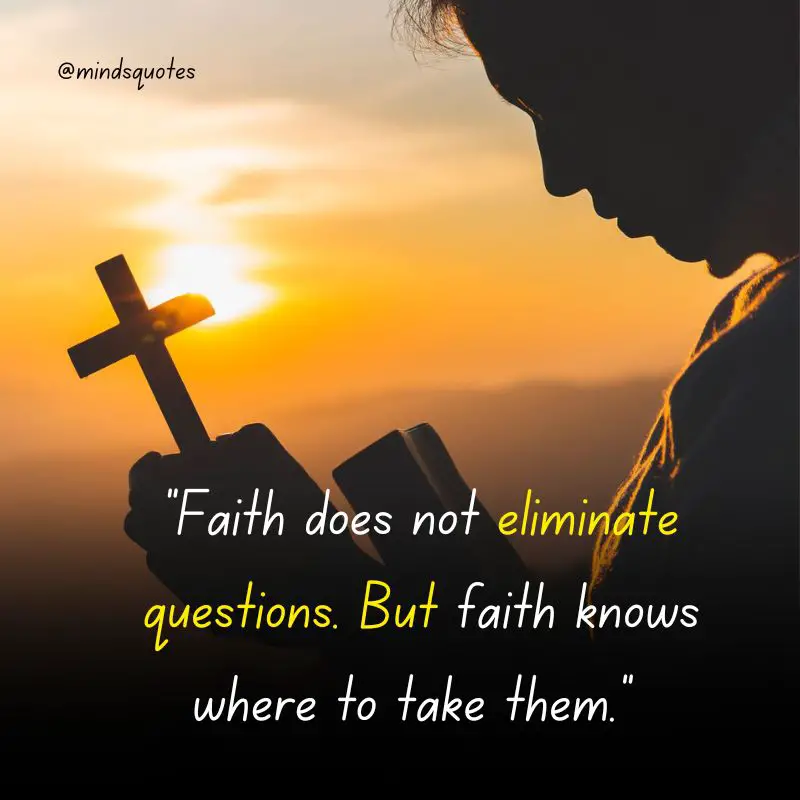 "Always, everywhere God is present, and always He seeks to discover Himself to each one." – A.W.Tozer.
God Quotes About Life
Inspiring God Quotes about Life have the power to change your life. They can give you strength in difficult times, lift your spirits when you're down, and provide you with comfort and hope.
There are many different ways to find quotes about God. You can search the internet, look in books, or listen to speeches. No matter where you find them, quotes about God can provide you with guidance, strength, and hope.
When life gets tough, it's natural to look for words of wisdom and comfort. That's why we've collected some of the most thought-provoking, powerful, and uplifting God Quotes about Life from a range of religious and spiritual leaders.
We hope these God quotes provide you with strength, hope, and inspiration in your time of need. After all, that's what God is all about – providing us with help and guidance when we need it most.
"You were made by God and for God and until you understand that, life will never make sense." – Rick Warren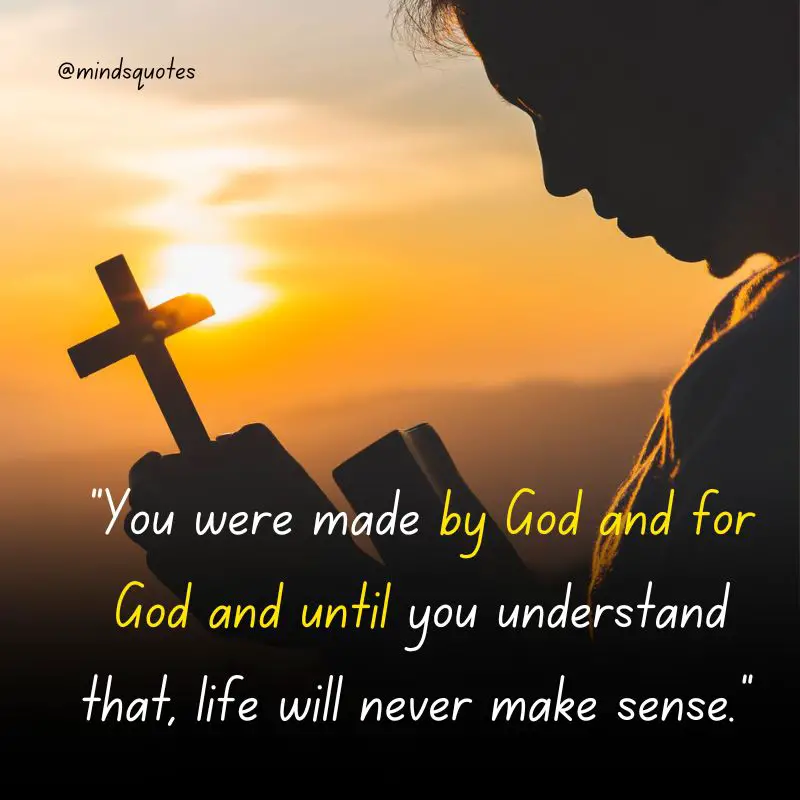 "Jesus had a very important message. He talked about God and about life after death." – Roger Quy
"God's will is for you to live on earth, as you will in heaven. God wants you to have peace in every area of your life." – Robin Bremer
"To keep God at the center of one's life requires frequent renewal of power through prayer." – Georgia Harkness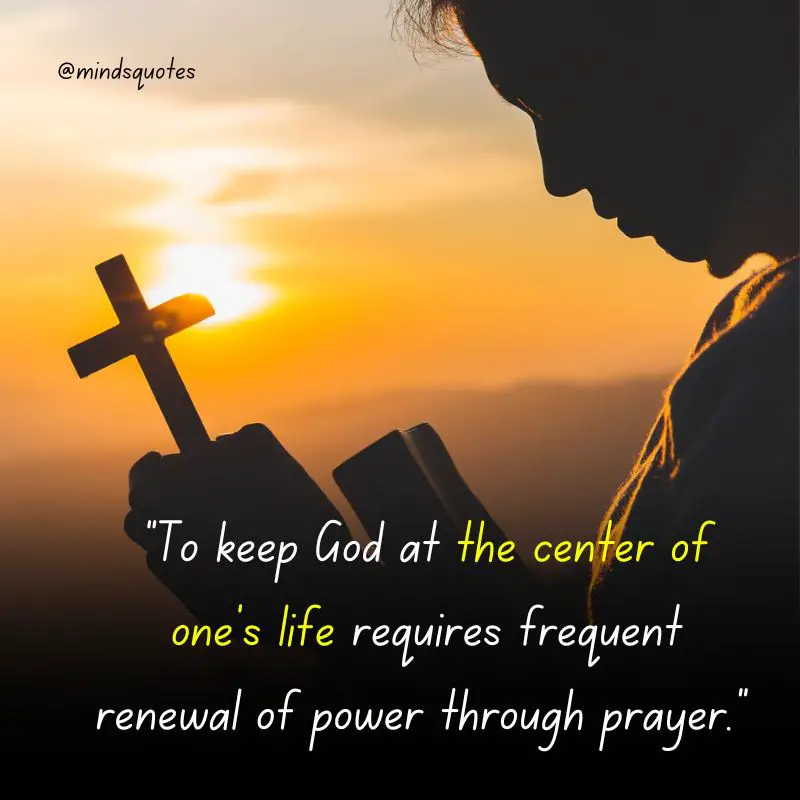 "Jesus spoke, in the Sermon on the Mount, about living your life with confidence that God sees everything you do." – Joshua Nickel
"Any road-smoothing that occurs in life is God's work through Christ, period." – Sterling Carroll
"God created you for a purpose. Greatness is destined for your life." – Carl Mathis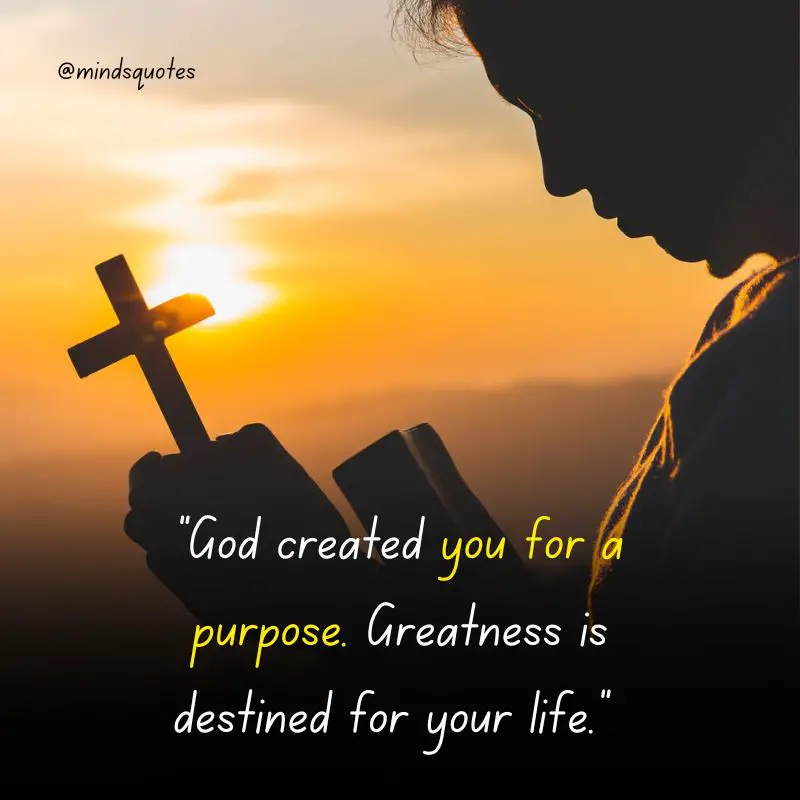 "God has a special calling on your life, something that is tailored especially for your personality." – Jennifer Carter
Blessed Woman of God Quotes
Blessed Woman of God Quotes can inspire and encourage you in your walk with God. As a woman, you are blessed with many gifts and talents. You have the ability to be a mother, a wife, a homemaker, a businesswoman, or anything else you set your mind to. You are strong, capable, and loving. You are everything that God created you to be.
Blessed woman of God quotes can give you the strength to face whatever challenges come your way. They can inspire you to be a better wife, mother, or friend. They can encourage you to pursue your dreams. Whatever you are facing in your life, know that you are not alone. God is with you, and He has blessed you with everything you need to succeed.
"You are beautiful, blessed, strong, favored, loved, cherished, and all that God says you are. Never let go of this!"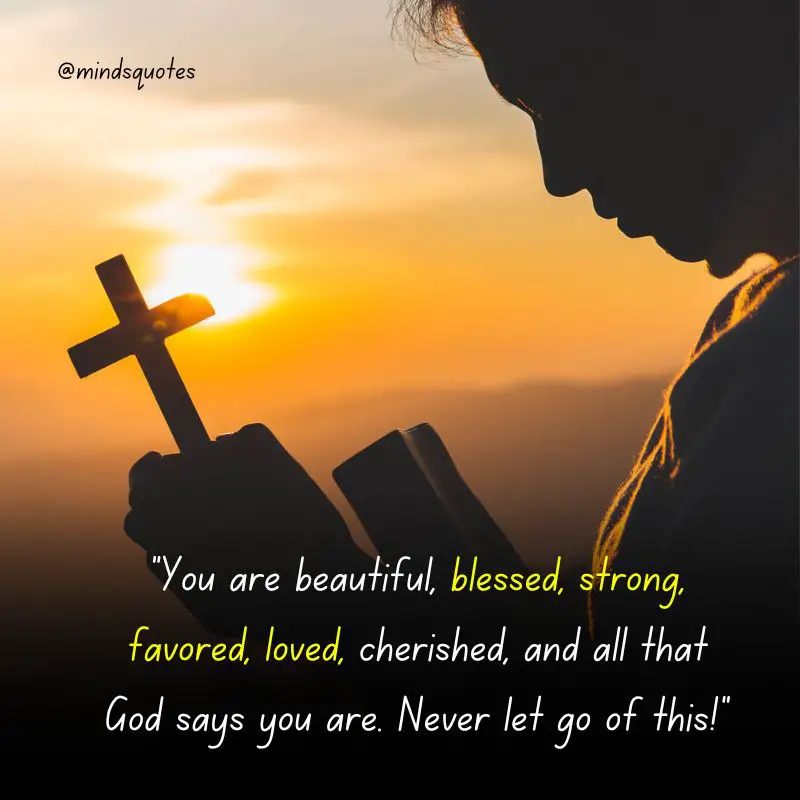 "I serve the God of the universe, and so I have access to every good thing that I so desire."
"My strength against all oppositions is in God, therefore, I'll fear no goliath. With Christ, my victory is sure."
"Covetousness is far from me, I am satisfied with God and so contentment is my watchword."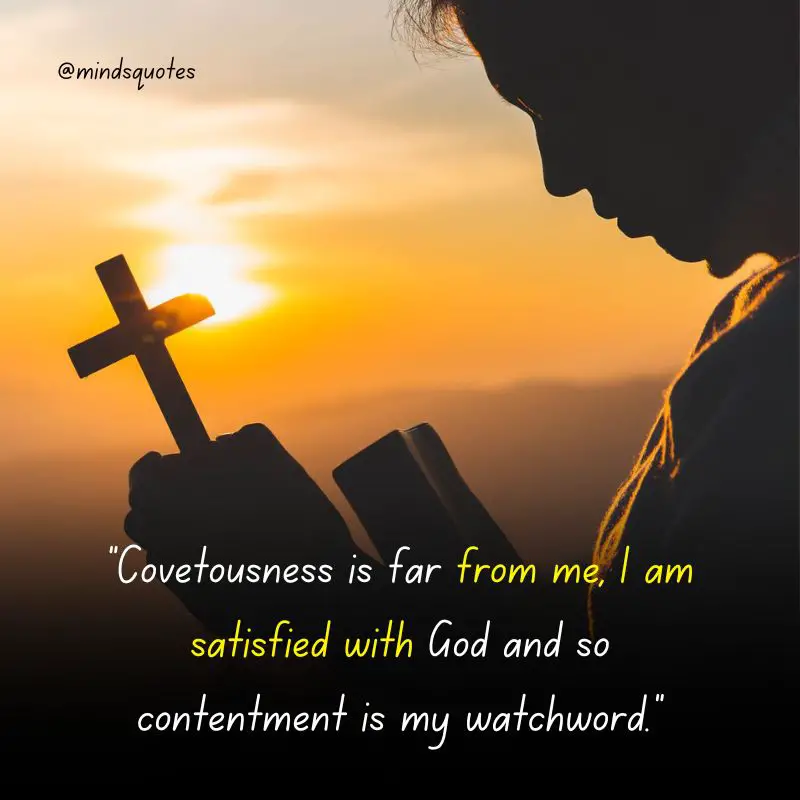 "Her water flows, and her fields are evergreen, her garden is filled with blossoming flowers."
"The only thing a woman of God believes above all other comments and thoughts is what God says about her."
"May your days be filled with wisdom and your nights filled with inspiration from the source of light and wisdom."
"No words of her mouth fall to the ground, because they are spoken with authority and crowned with mercy from God."
"God gives His beloved daughters scepters of authority. They command armies and lead men to battle the enemy."
"I have found my identity in God and I would never be far from fulfilling what had been written of me."
Conclusion
In this article, we've compiled a list of some of the most popular and powerful God Quotes. Here we will explore a selection of quotes about God from a range of different people and religions. We hope that these quotes will provide you with food for thought and help you to better understand how people think about and believe in God. LIKE and COMMENT what your thought about god or what you believe in. Share this post to share the information to let know others.