There is something about Hate Quotes for Him and Hate Quotes for Her that make us appealing. Maybe it is because they are so contradictory that we can't help but be amused and intrigued by them. Or maybe it is because, despite how terrible they sound, we can relate to them. No matter what the reason, Hate Quotes have become increasingly popular in recent years. And while many people might dismiss them as being little more than a cheap way to generate attention, there is something strangely Addictive about them.
Hate Quotes for Him can be a great way to show someone how you feel without actually saying the words. In a world where people are often afraid to express their feelings, quotes can be a way to let the person you care about know how you feel for him. It can also be a way to show someone that you're thinking about them, even now you're not with them.
Read More: Savage Quotes for Haters
Hate Quotes for Him
Hate Quotes for him are the perfect way to get your emotions out there in a way that won't hurt him. Sometimes, you just need to let him know how you feel in a way that won't damage the relationship. These quotes will do the trick.
"I don't exactly hate you but if you are on fire and I have water, I'd drink it."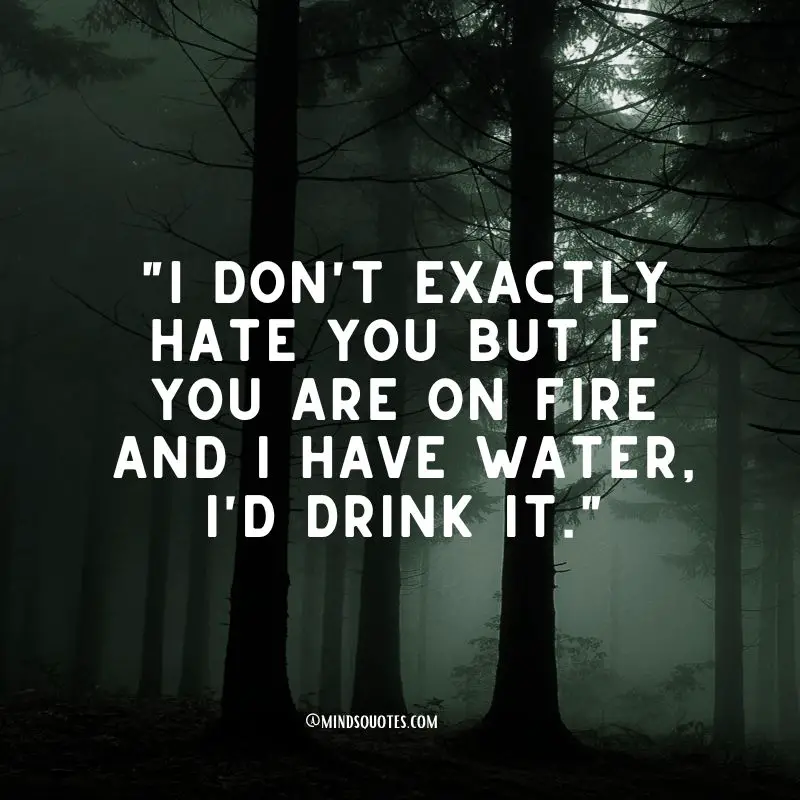 "I hate the distance between us, I miss you every second of my life."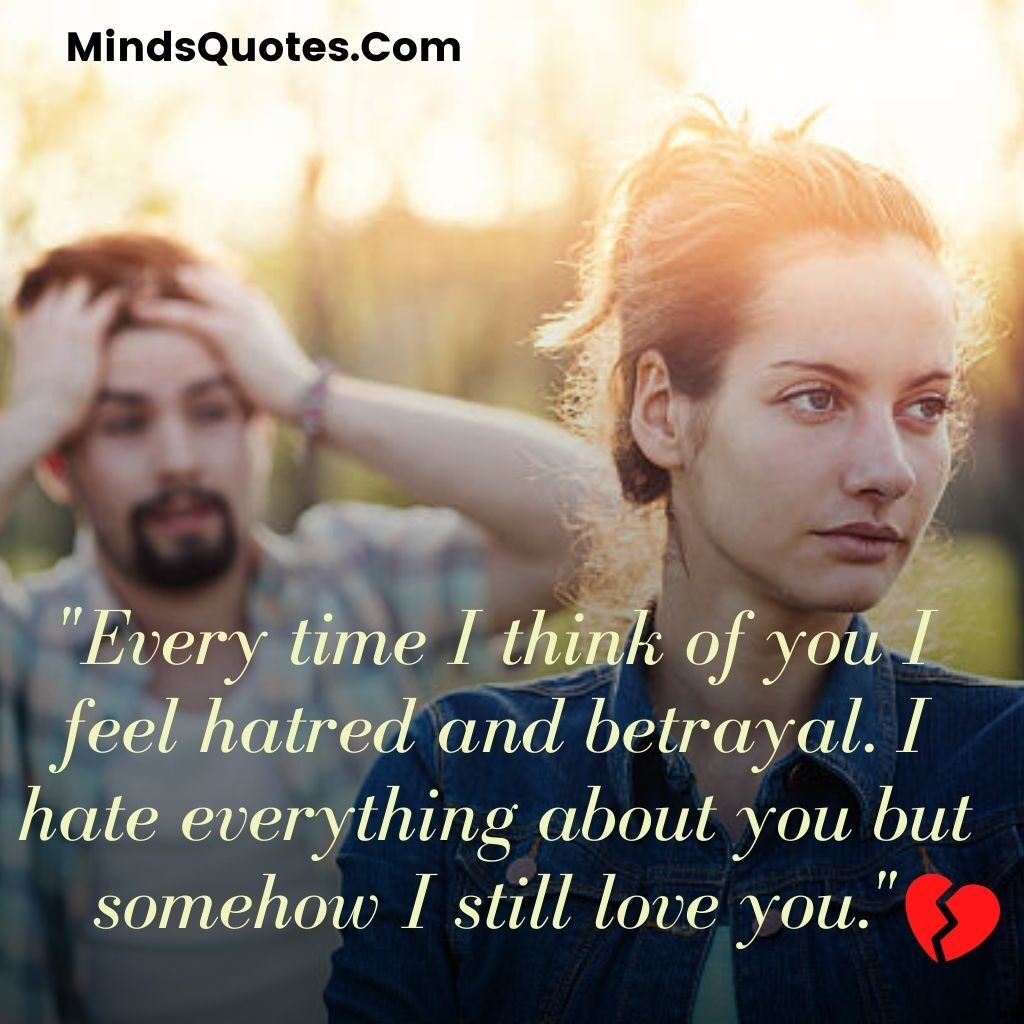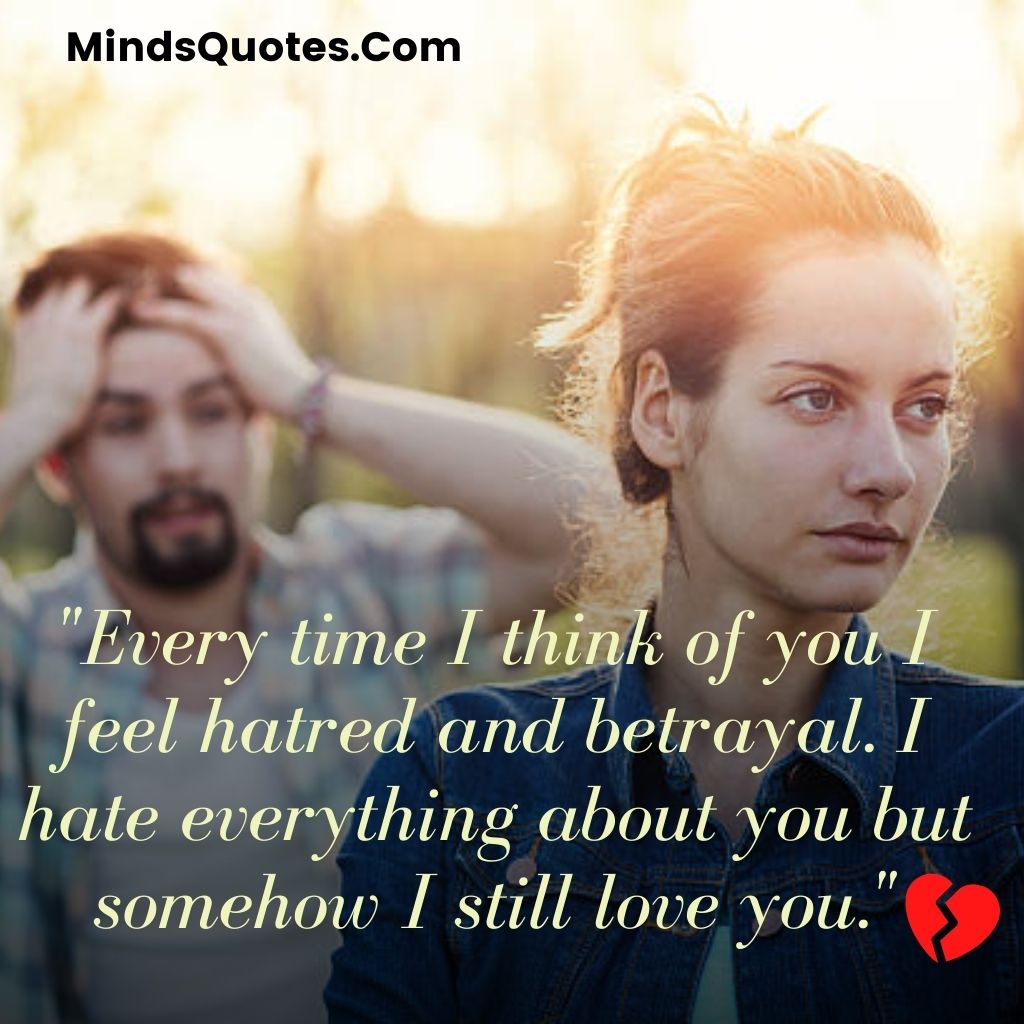 "Every time I think of you I feel hatred and betrayal. I hate everything about you but somehow I still love you."
"I don't have any strong feelings about you one way or another."
"I don't hate you but I am just hurt because you haven't even tried."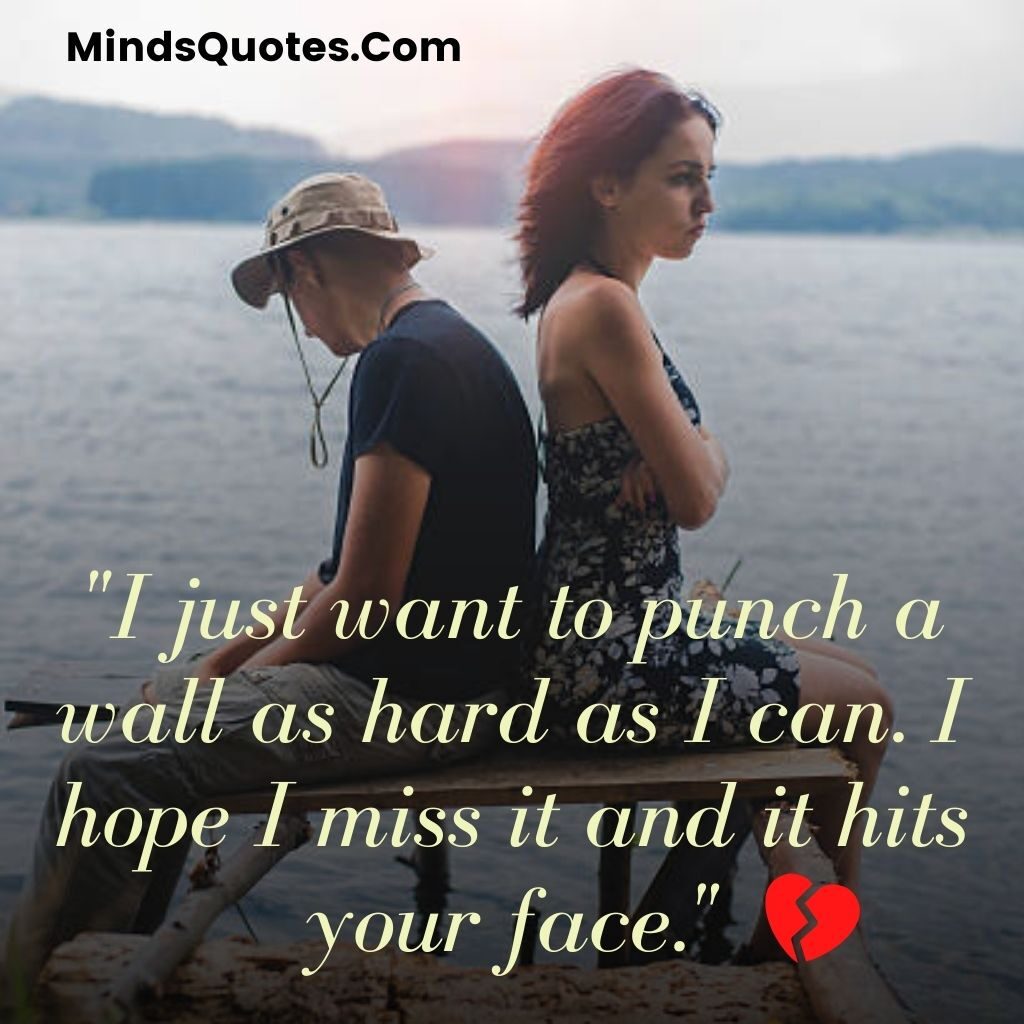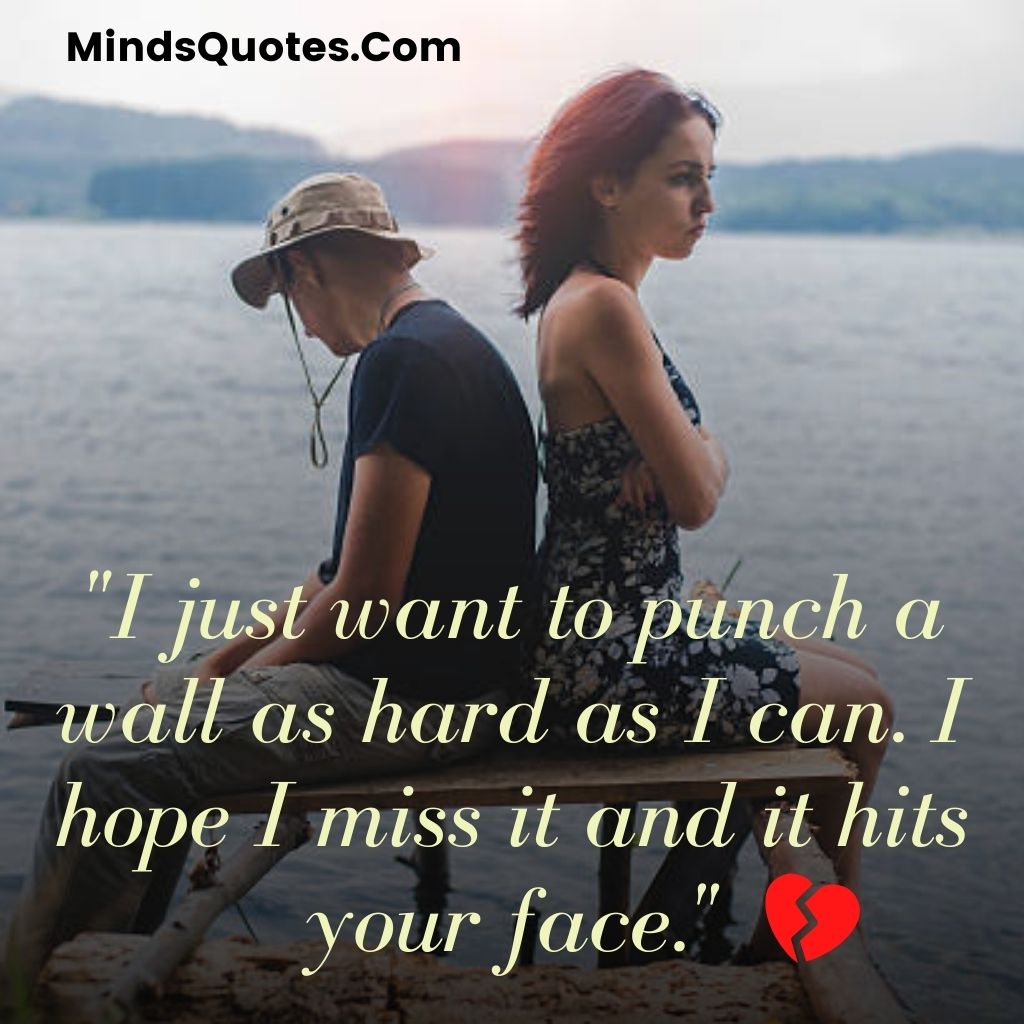 "I just want to punch a wall as hard as I can. I hope I miss it and it hits your face."
"Hating him is as natural as breathing." – Unknown
"I wish nobody would break your heart the way you break mine."
"Which hurts more: thinking you should hate him or knowing you don't?"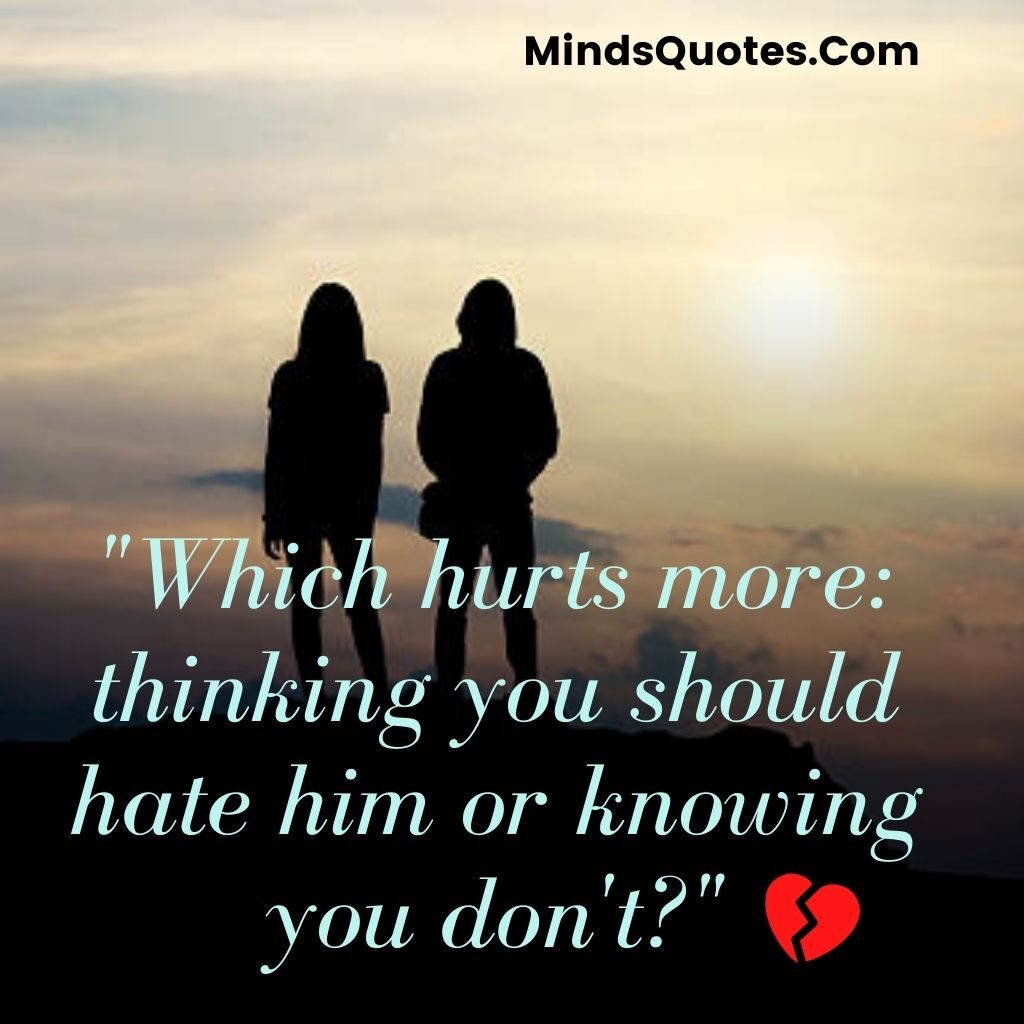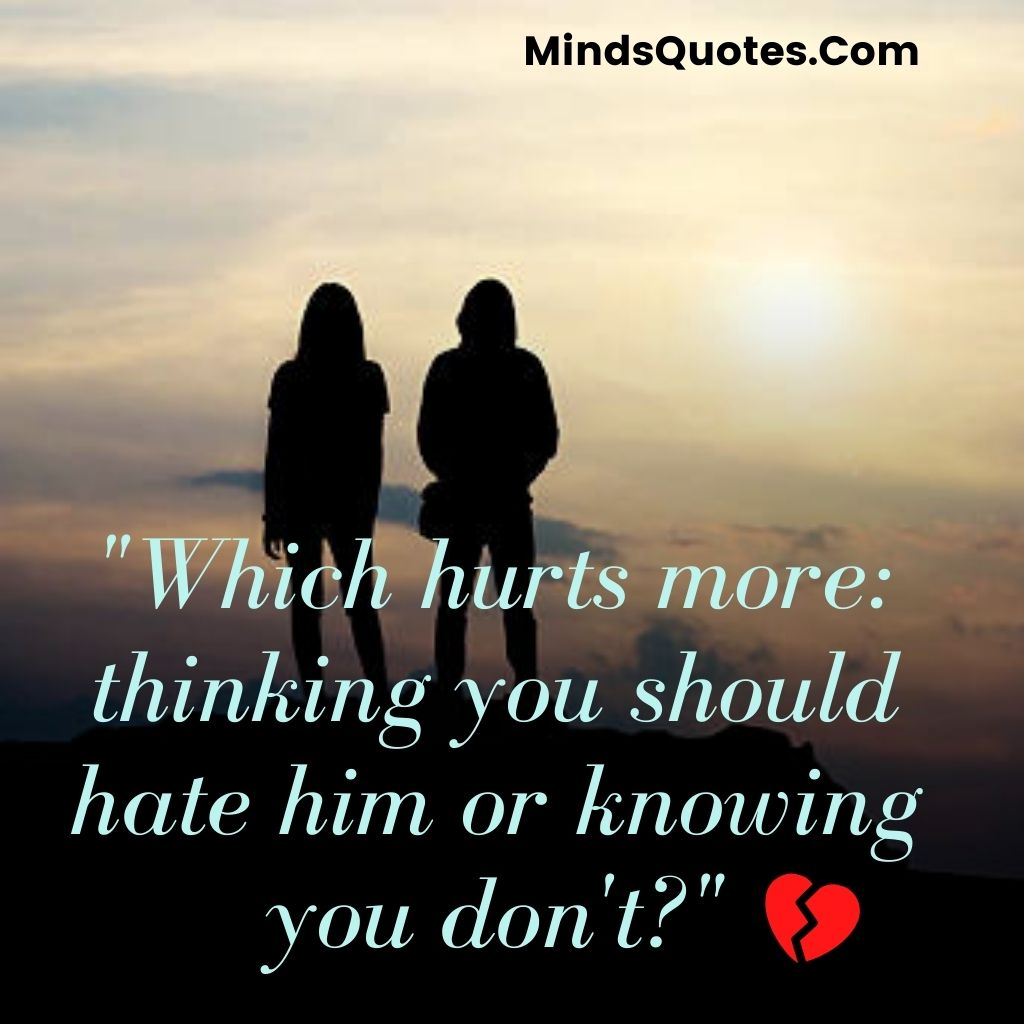 "I don't hate you, but I don't like you either."
Read More: Quotes for Haters
Hate Quotes for Her
Hate Quotes for Her are types of sad love quotes from a lover who is betrayed by a girlfriend. Nobody deserves to be treated with hate, especially after everything that person has done for you. If you're looking for a way to make your ex-girlfriend feel the pain you're feeling, take a look at these quotes that are sure to make her feel regret for what she did.
"It is better to be hated for what you are than to be loved for what you are not." – Andre Gide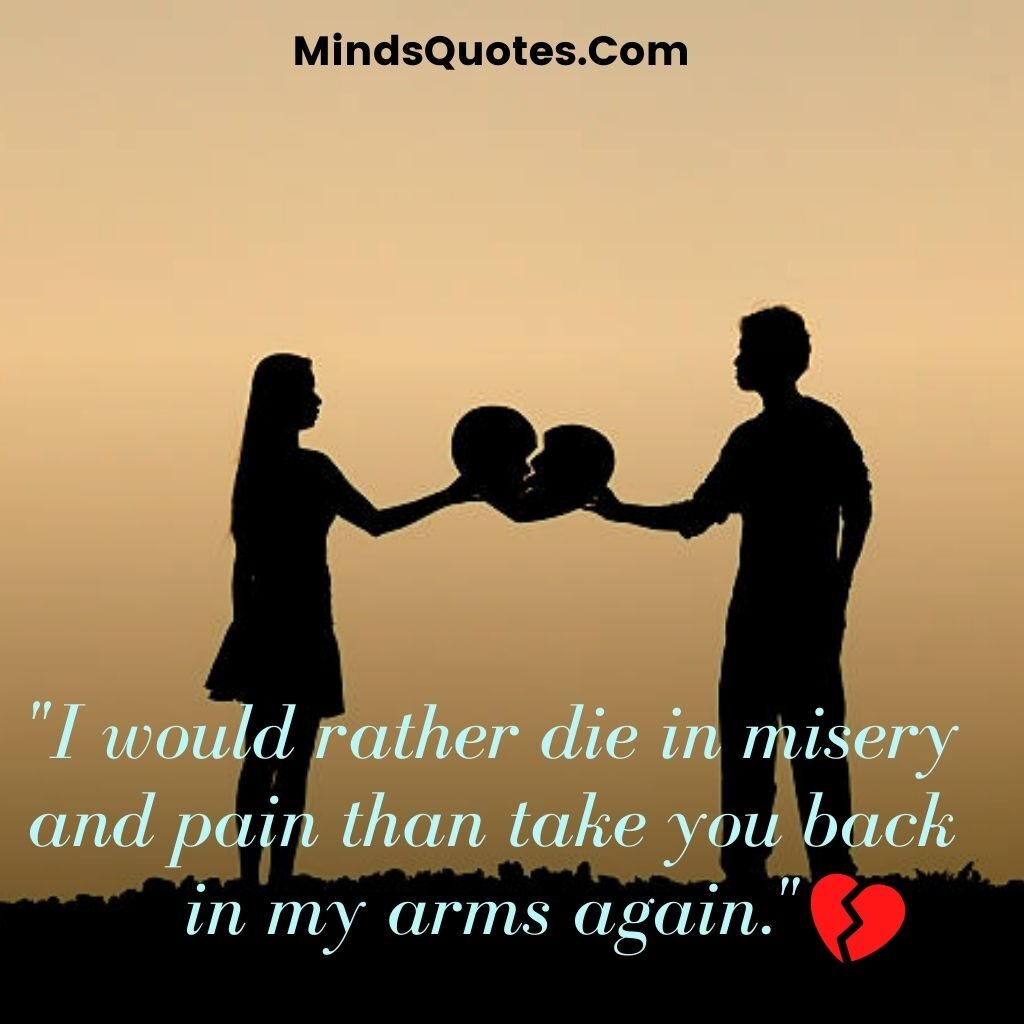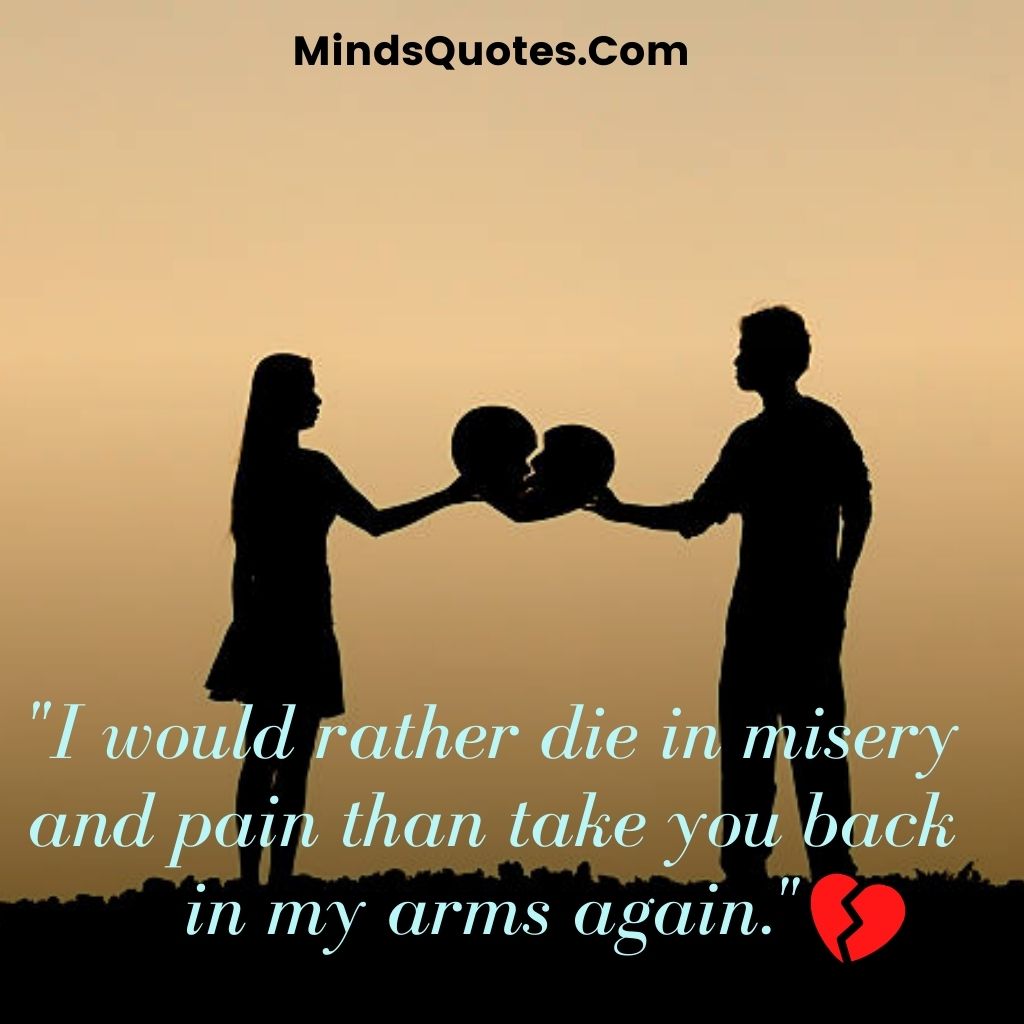 "I would rather die in misery and pain than take you back in my arms again."
"I hate her because she breaks my heart, maybe hers is broken at least ten times cruelly."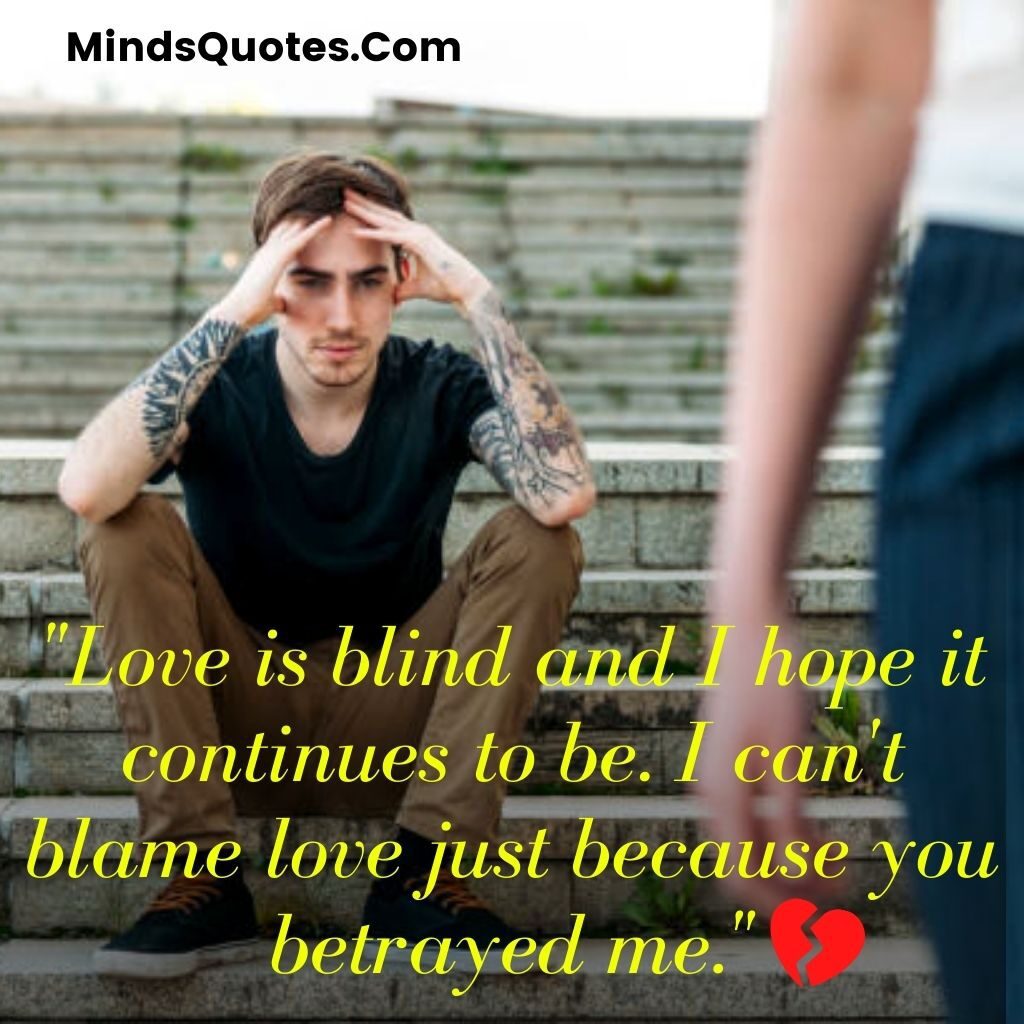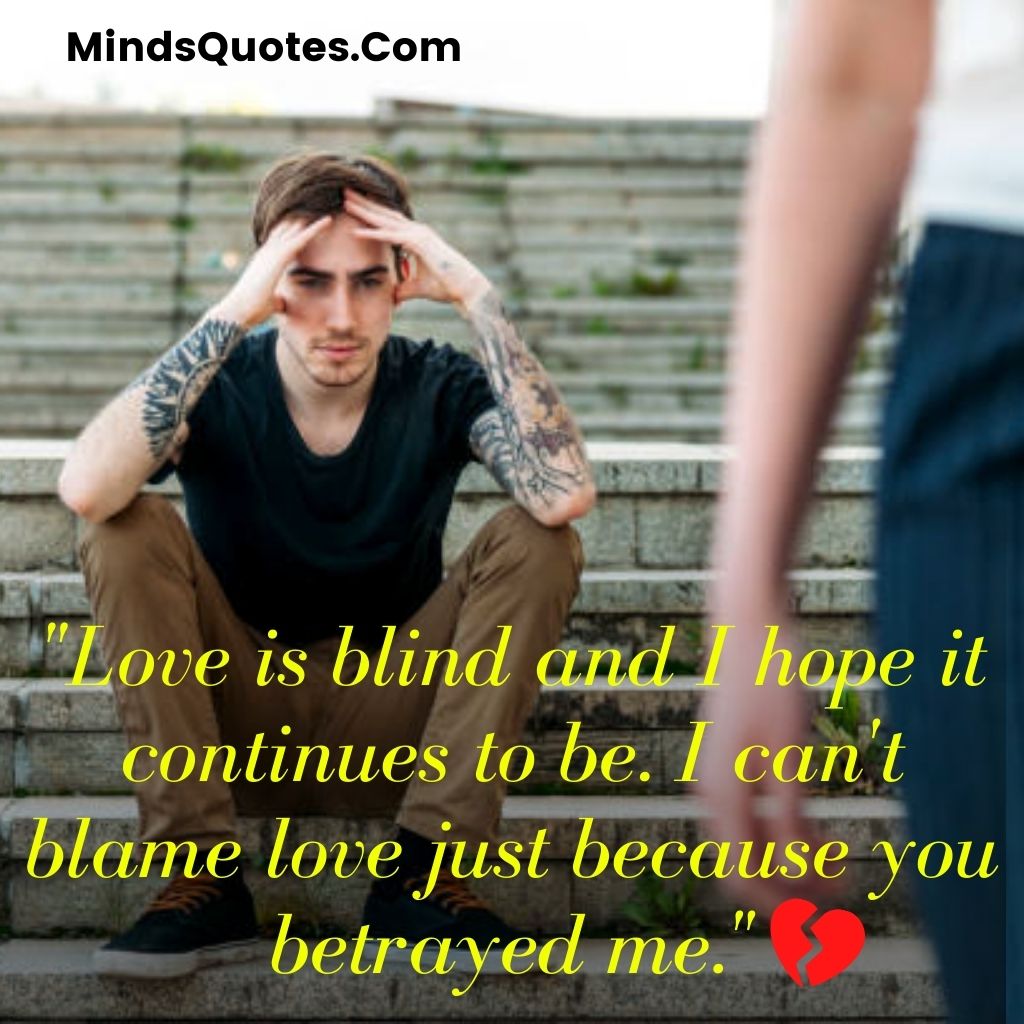 "I hate the way you talk to me, and the way you cut your hair. I hate the way you drive my car. I hate it when you stare." – The Beatles
"Love is blind and I hope it continues to be. I can't blame love just because you betrayed me."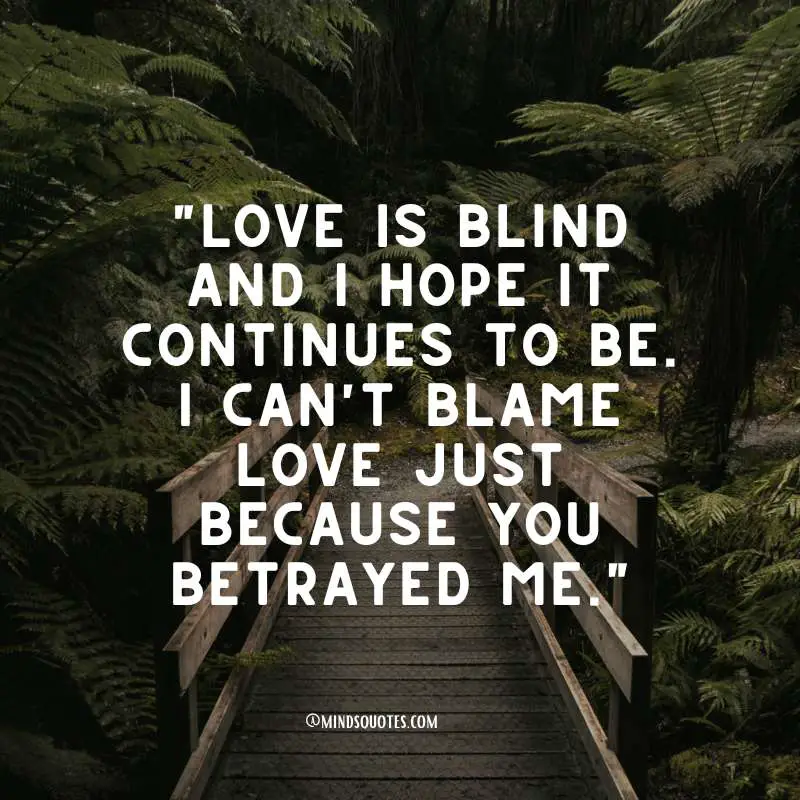 "Hate is a very strong word. I don't hate you."
"No matter how much I say I hate you, just know I still care."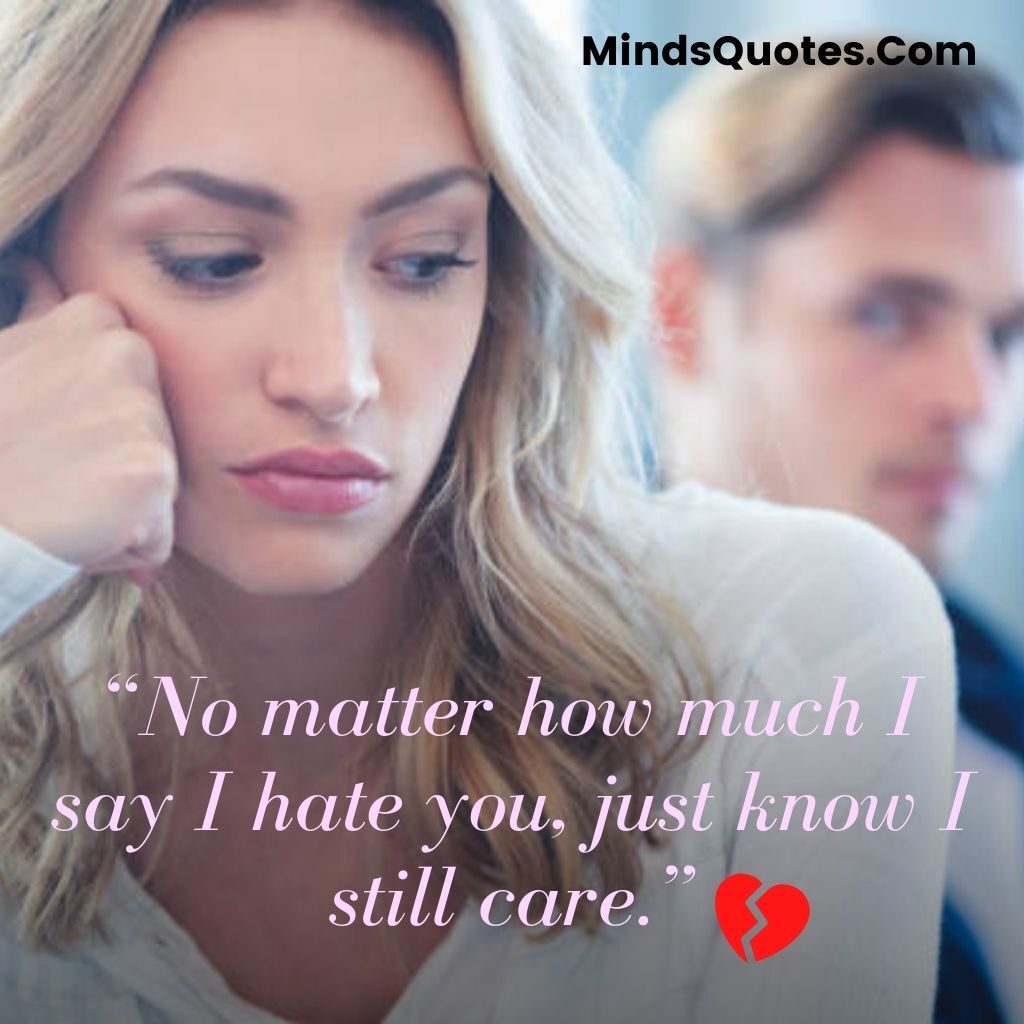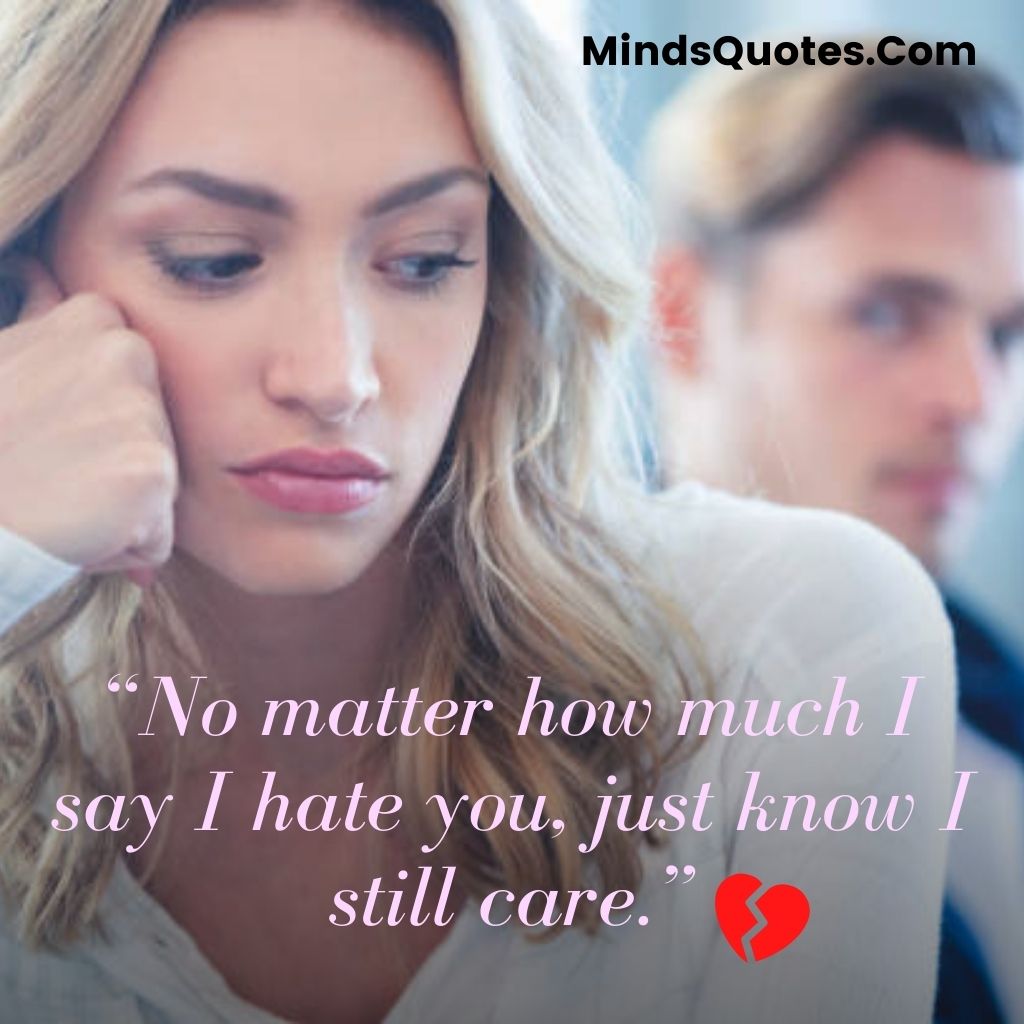 "When I think of you I get sad, but when I think of what you did to me I get mad. When I add both of those together, I can't tell whether it's love or hate."
"My attitude depends on the people in front of me."
Hate Love Quotes
Hate Love Quotes are just as popular as their more positive counterparts on social media, but for entirely different reasons. They're dark, twisted, and brutally honest. They're inspiring, beautiful, and thought-provoking. They make you feel uncomfortable, but you can't help but keep reading them. But they are the darker side to Love Quotes:
"It's sad when you realize you aren't as important as you thought you were."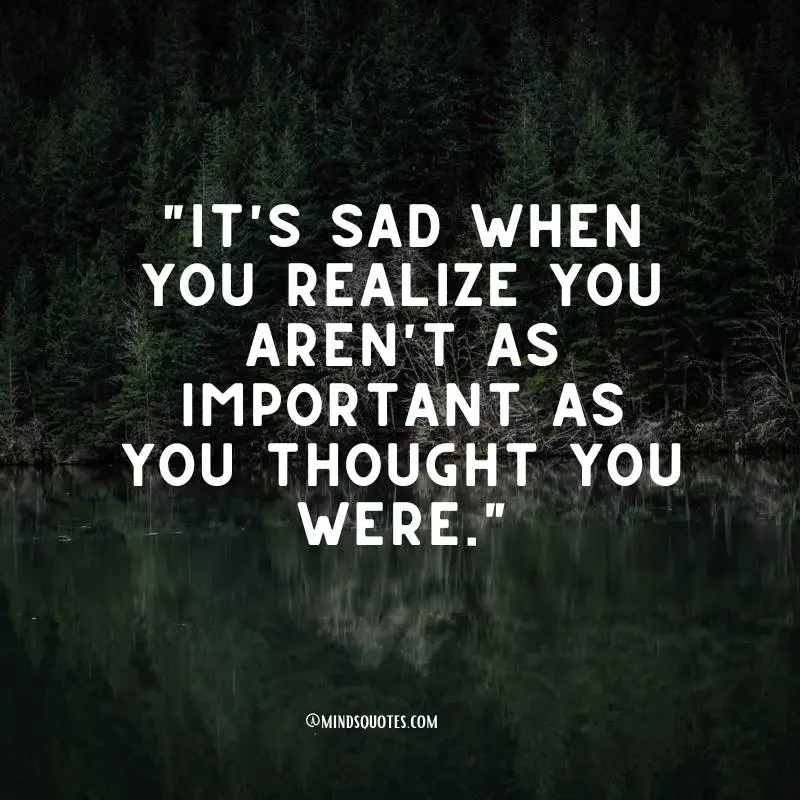 "Even after the way you walked away, I won't stop falling in love again. I am sure there is someone special out there who can soothe all my heart's pain."
You can't hate someone without loving them first, and there's always a trace of that love leftover."
"Hating the one you love is harder than loving the one you hate."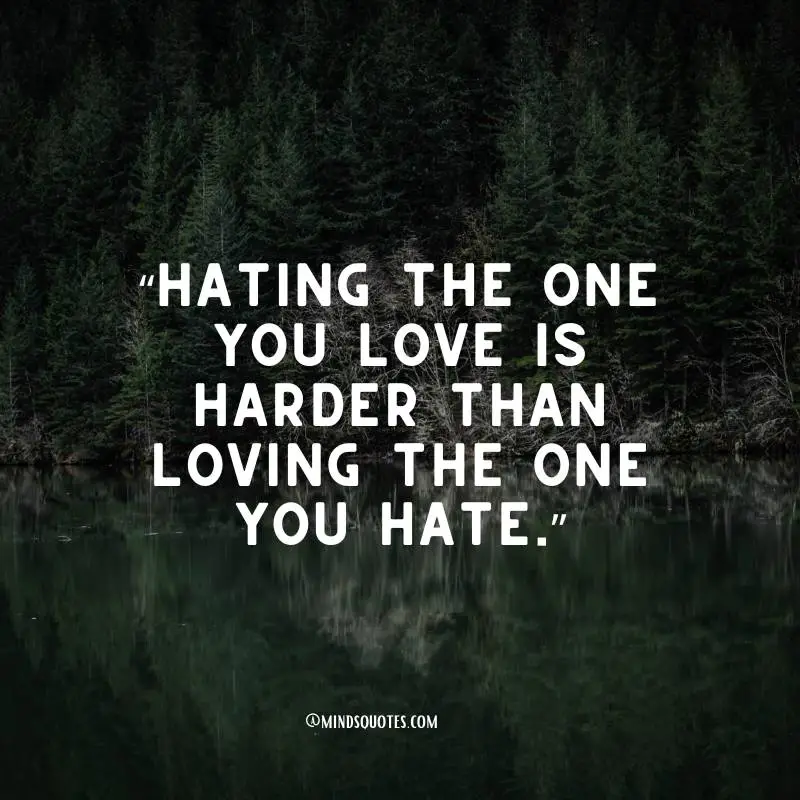 "Love me or hate me I'm still gonna shine."
Conclusion
We are sure that you must have seen a lot of hate Love Quotes all around on social media, shared by friends, family, and other loved ones. But, have you ever seen Hate Quotes For Her And Hate Quotes For Him that can be just as hilarious and awesome? If you haven't, then you are missing out on a lot of fun. Scroll up to see some of the best hate quotes for him and her that we could find. Watch more quotes on our youtube channel Minds Quotes and Don't forget to like us and share them with your friends.