Love Quotes for Him is about love from the perspective of a female. It doesn't matter if the female is a girl or a woman because love does not require age. Compared to men, women are more likely to fall in love. But women are too shy to talk about their feelings with the person she loves. Because of that, most female love stories are like One-Sided Love. Here we have some different types of love quotes for him; Deep Love Quotes for Him, Very Short Love Quotes for Him, and I Love You Quotes for Him.
I Love You Quotes for him will help you to propose to someone in a different style. A girl's feelings about love are stronger than a boy's love. If you are a female you know how to love and care for someone. For a woman, the person may be her husband or someone else but they know how to bond with each other. You will do anything for them to get their love and attention. For his happiness, you will make the impossible possible.
Love Quotes for Him
"As he read, I fell in love the way you fall asleep: slowly, and then all at once." – John Green
"I saw that you were perfect, and so I loved you. Then I saw that you were not perfect and I loved you even more." – Angelita Lim
"Thinking of you keeps me awake. Dreaming of you keeps me asleep. Being with you keeps me alive."
"The most important thing in life is to learn how to give out love, and to let it come in." – Morrie Schwartz
"I'll never stop loving you. And no matter what is happening, my heart is always with you!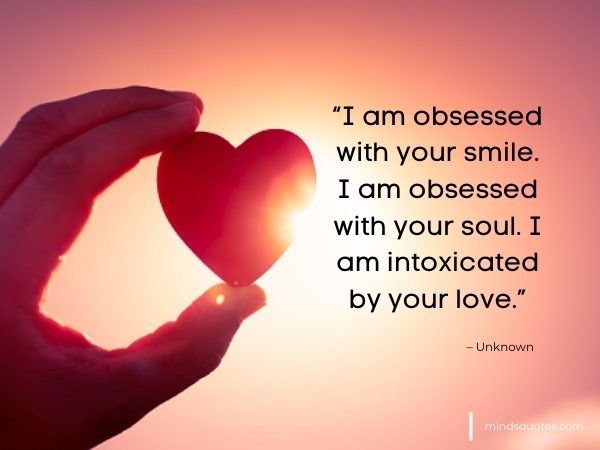 "I am obsessed with your smile. I am obsessed with your soul. I am intoxicated by your love."
"Nothing in this world can trade the love I have for you. The sun, the moon and not even the ocean can separate us."
"Happiness for me is you. Love for me is you. Future for me is you. Home for me is you."
"One day, I caught myself smiling without no reason, then I realized I was thinking of you."
"The need for love lies at the very foundation of human existence." – Dalai Lama
"Absence is to love as wind is to fire; it extinguishes the small and kindles the great." – Roger de Bussy-Rabutin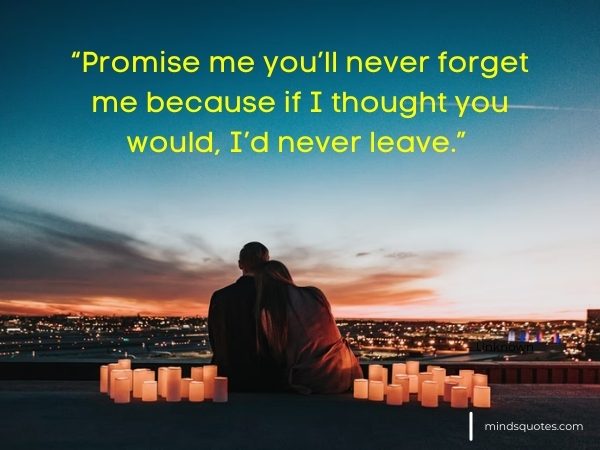 "Promise me you'll never forget me because if I thought you would, I'd never leave." – A.A. Miln
"I don't like to sleep at night. Minutes with you are much more precious than hours of dreams."
"I would rather spend one lifetime with you, than face all the ages of this world alone." – J.R.R. Tolkien
"Your love shines in my heart as the sun that shines upon the earth." – Eleanor Di Guillo
"I may not be your first date, kiss or love…but I want to be your last everything."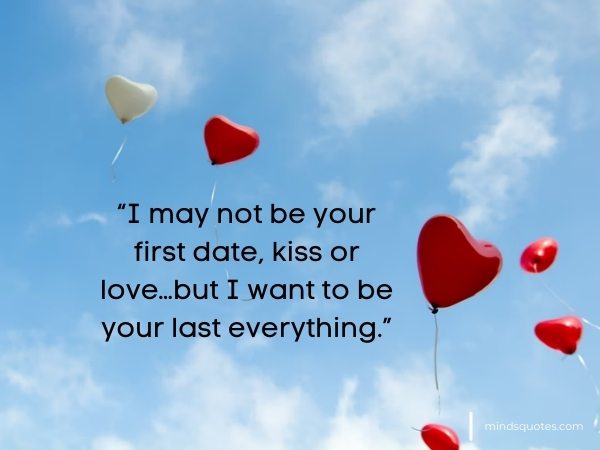 "Each day I love you more, today more than yesterday and less than tomorrow." – Rosemonde Gerard
"I love it when you send me those texts that make me smile no matter how many times I read them."
"Because I could watch you for a single minute and find a thousand things that I love about you."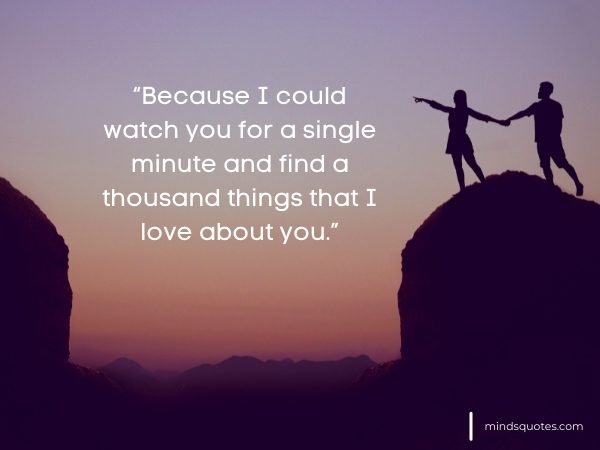 "I'll allow you to appear in my dreams every night if I`ll be allowed to be in yours."
Deep Love Quotes for Him
"Thank you, my love, for always making me feel like the most beautiful woman in the world."
"Everything I needed to feel happy was love. I met you, and now I need nothing."
"If I had to choose between breathing and loving you I would use my last breath to tell you I love you." – DeAnna Anderson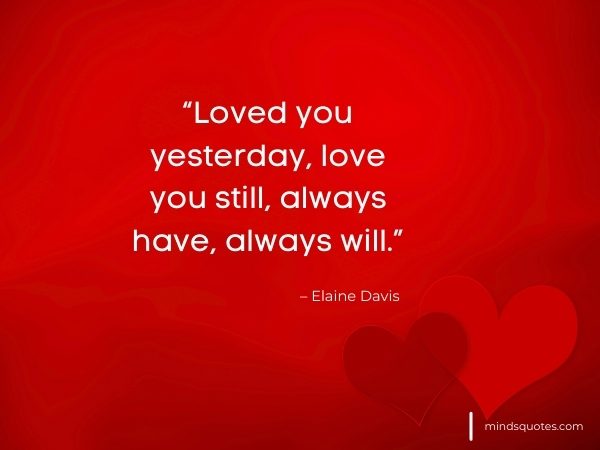 "Loved you yesterday, love you still, always have, always will." – Elaine Davis
"Morning without you is a dwindled dawn." – Emily Dickinson
"Whatever our souls are made of, his and mine are the same" – Emily Brontë
"Thank God someone threw me away so you could pick me up and love me."
"I would rather feel your breath on the back of my neck than have all the riches in the world."
"I love the sunrise because each morning it's a reminder that I have another day to spend with the man of my dreams."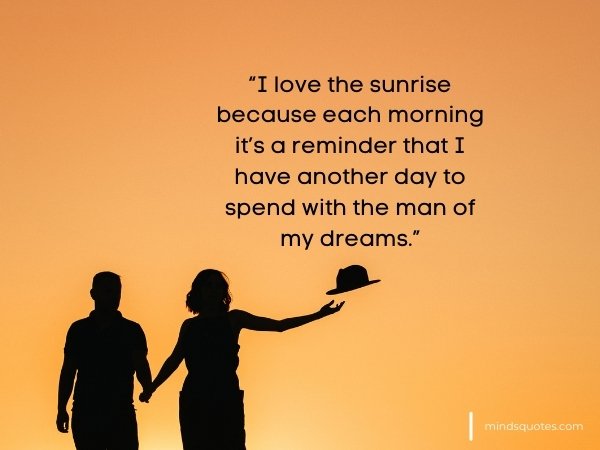 "For it was not into my ear you whispered, but into my heart. It was not my lips you kissed, but my soul." – Judy Garland
"I am the luckiest girl alive to have such a rare gem in my life. I love you baby."
"Happiness for me is you. Love for me is you. Future for me is you. Home for me is you."
"I am the luckiest girl alive to have such a rare gem in my life. I love you baby."
"I'm done. I don't need anything more out of life. I have you, and that's enough." – Alessandra Torre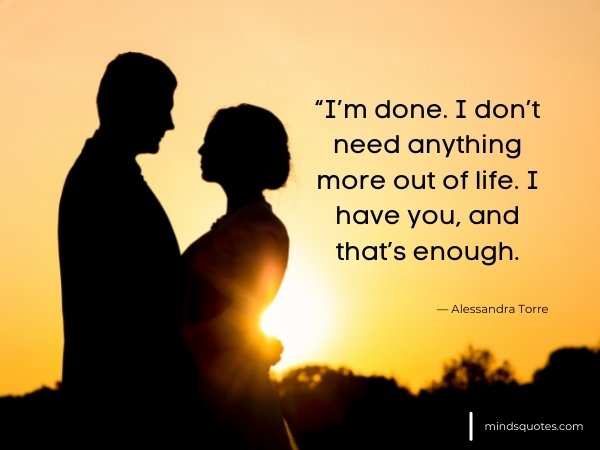 "You play the keys of my heart, gently yet sensually, setting my soul on fire." – Dina Al-Hidiq Zebib
"You are both, the source of my happiness and the one I want to share it with." – David Levithan
"Infinity is forever, and that is what you are to me, you are my forever." – Sandi Lynn
"Yours is the light by which my spirit's born – you are my sun, my moon, and all my stars." – E. E. Cummings
"You are the source of my joy, the center of my world and the whole of my heart."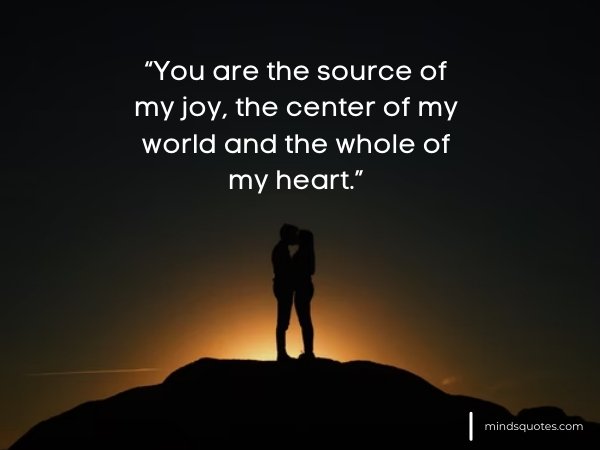 "You are my blue crayon, the one I never have enough of, the one I use to color my sky."
"I saw that you were perfect, and so I loved you. Then I saw that you were not perfect and I loved you even more." – Angelita Lim
"No matter where I went, I always knew my way back to you. You are my compass star." – Diana Peterfreund
"I know I am in love with you because my reality is finally better than my dreams." – Dr. Seuss
Very Short Love Quotes for Him
"My heart is and always will be yours." – Jane Austen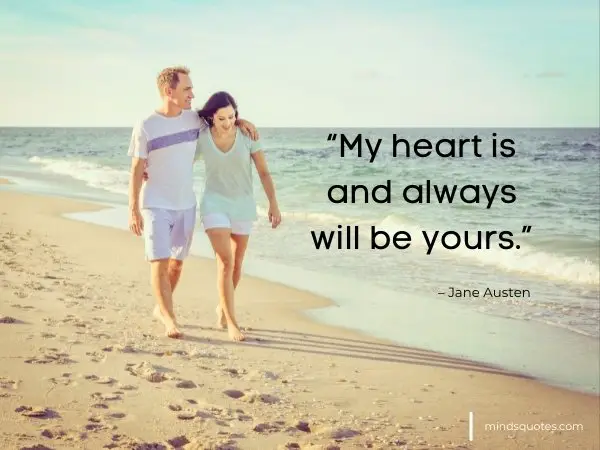 "I"Being in love with you makes every morning worth getting up for."
"Your voice is my favorite sound."
just want to lay on your chest and listen to your heartbeat."
"It doesn't matter where I am. I'm yours."
"You're that part of me I'll always need."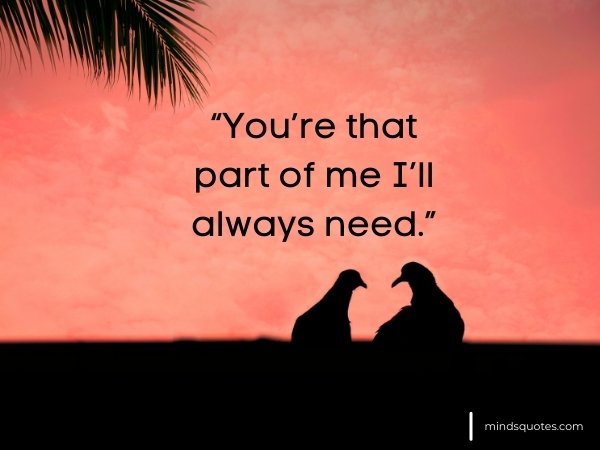 "Before you came into my life, I never knew what true love felt like."
"I know you, and I can openly say what love looks like."
"Some people search their whole lives to find what I found in you."
"I wanna live, sleep, and wake up by your side."
"I can't stop thinking about you, today… tomorrow… always."
"Thank you for always being my rainbow after the storm."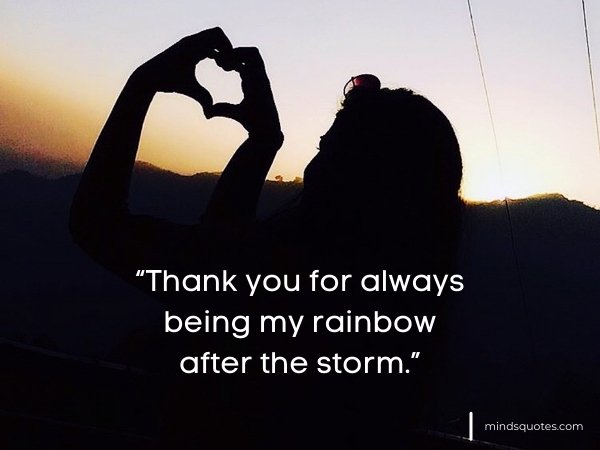 "The best feeling is when you look at him…and he is already staring."
"I like the way you make me feel even when I'm nowhere near."
"I'd rather see you one day a year than someone else seven days a week"
"I miss you so much more than the miles between us."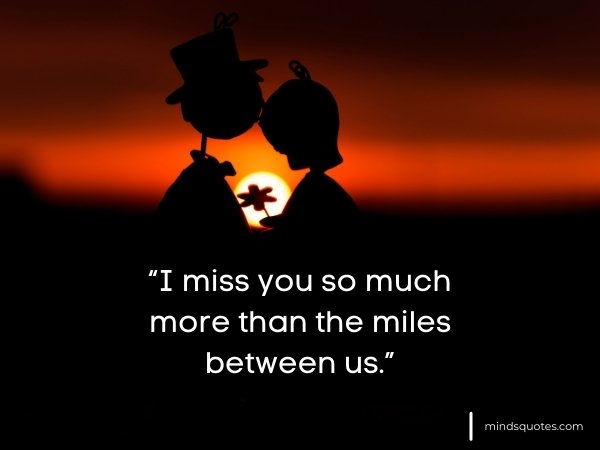 "Where you are is where I want to be."
"Our time together is just never quite enough."
"I need you like a heart needs a beat."
"If I know what love is, it is because of you." – Hermann Hesse
"Everywhere I look I am reminded of your love. You are my world."
"Every love story is beautiful, but ours is my favorite."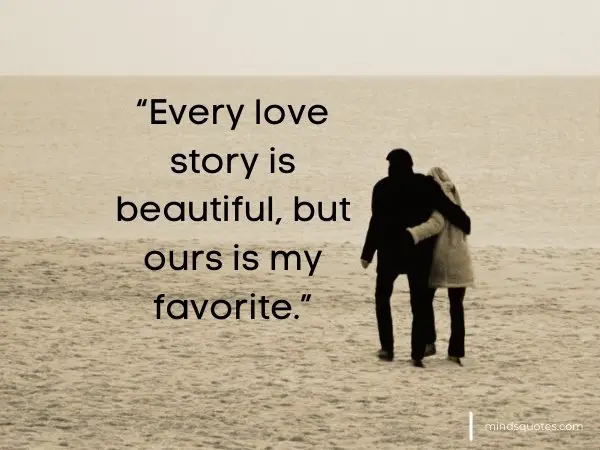 "You lift me up to new levels, and make me feel things I have never felt before."
"Sometimes I can't see myself when I'm with you. I can only just see you."
"You are my favorite notification."
"You stole my heart, but I'll let you keep it."
"When I listen to my heart, it whispers your name."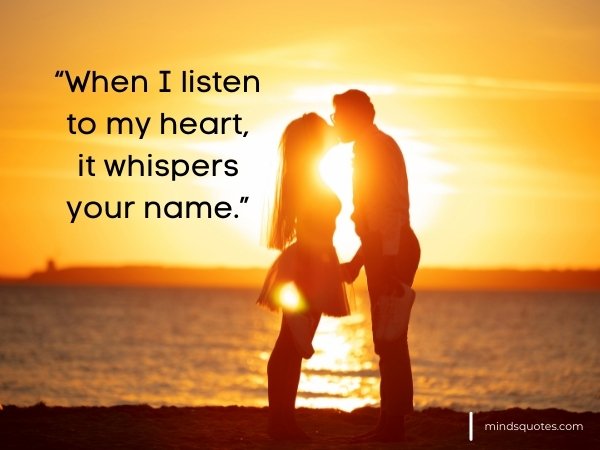 "Forget the butterflies, I feel the whole zoo when I am with you."
"You may hold my hand for a while, but you hold my heart forever."
"Love is a friendship set to music." – Joseph Campbell
"I need you like a heart needs a beat." – One Republic
"Your love is all I need to feel complete."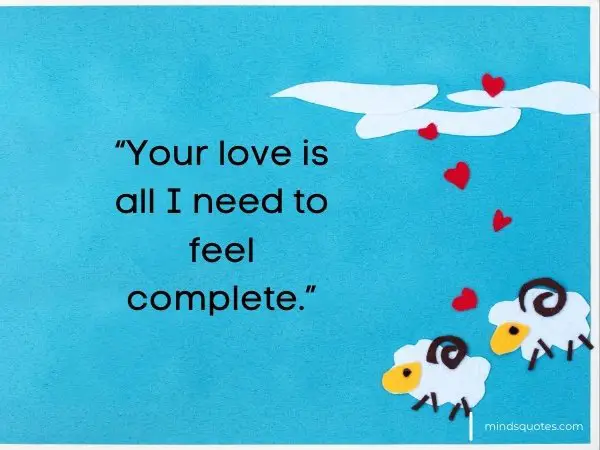 "To love is to burn, to be on fire." – Jane Austen
"Love is a great master. It teaches us to be what we never were." – Moliere
"You're in the very core of my heart. I hold you there like a jewel."
"Better to have loved and lost, than to have never loved at all." – St. Augustine
I Love You Quotes for Him
"I love you and I like you" – Parks & Recreation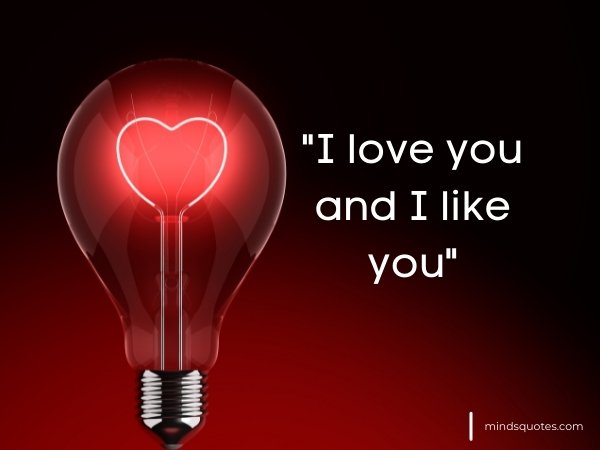 "When I tell you I love you, I am not saying it out of habit, I am reminding you that you are my life."
"I will love you until the stars go out, and the tides no longer turn."
"I promise to love you forever; every single day of forever." – Stephenie Meyer
"I love you." "I know."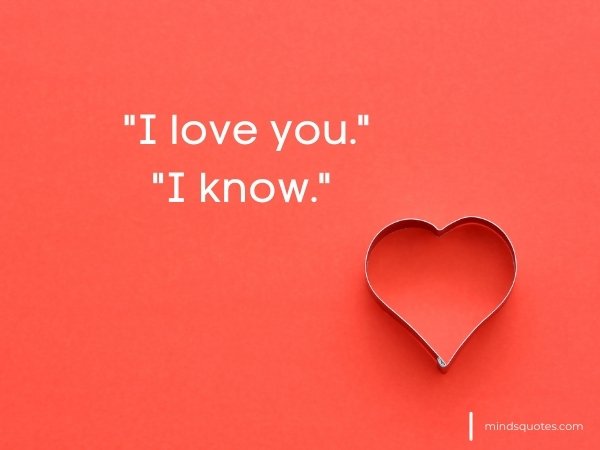 "So, I love you because the entire universe conspired to help me find you." – Paulo Coelho
"Loved you yesterday, love you still, always have, always will." – Elaine Davis
"I love you very much, probably more than anybody could love another person."