The subject of memory is a complex one, and Memories Quotes run the gamut from the profound to the mundane. Some memory quotes are about the act of forgetting, and how that can be a good thing. Others are about the power of memories, and how they can shape our lives. And still, others are about the relationship between memory and the past, and how our memories can change over time. Whatever your interpretation, these quotes about memory will stay with you long after you've forgotten where you read them.
From birth to death you live so many years and when you die all that you leave is memory. A piece of rock can make you remember a good moment in your life. It's always not dependent on your mind. Some things or someplace can bring you some good or bad memories or some pictures and videos also can remind you of some good times. And the most important and respected reminder is a gift from a special person.
In your life, you have some terrible memory that you don't want to remember. If you have bad memories that means you have the experience of how to avoid bad things and that will help you improve your future. By writing or reading Memories Quotes you can store or remember some good times.
Memories Quotes
Memory is a complex phenomenon, and no one really knows how it works. But there are some things we do know about memory. Here are some Memories Quotes in English that may help you to better understand this fascinating topic.
All those years you live, all that time of your life is your memory, some are good and some are bad. Life has all kinds of memories. Without bad memories life never learns a single lesson and without good memories, life will never get inspiration. Good and bad memories are not only types of memories, we also have some different types of memories like sweet, beautiful, happy, sad, best memories, etc.
Share Memories Quotes with your friends, family, and all relatives to remind them of all those good times you spend with them.
"You can close your eyes to reality but not to memories." – Stanislaw Jerzy Lec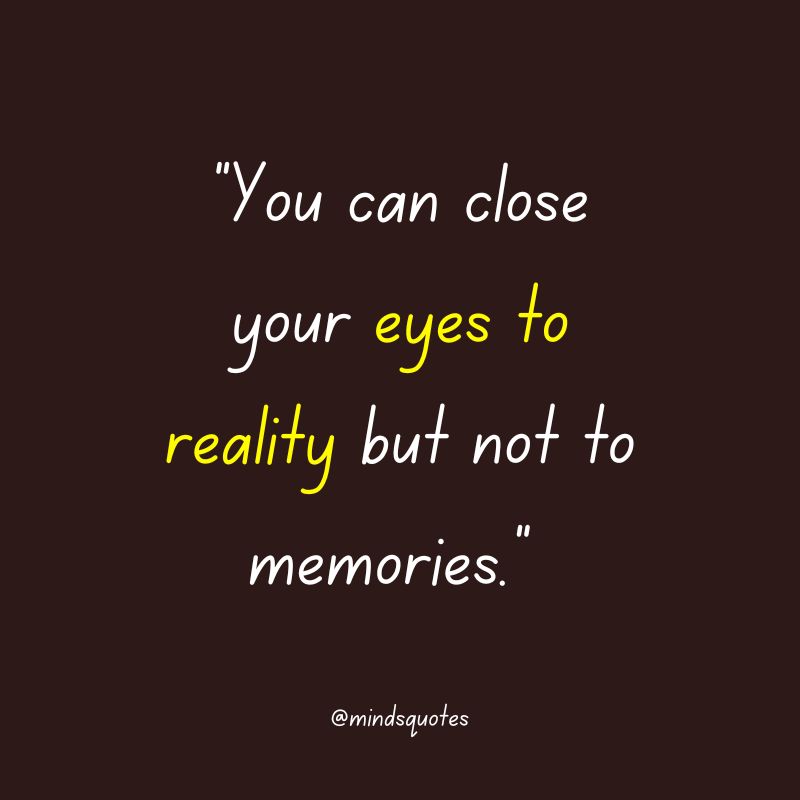 "Memories warm you up from the inside. But they also tear you apart." – Haruki Murakami
"The worst part of holding the memories is not the pain. It's the loneliness of it. Memories need to be shared." – Lois Lowry
"Remembrances embellish life but forgetfulness alone makes it possible." – Enrico Cialdini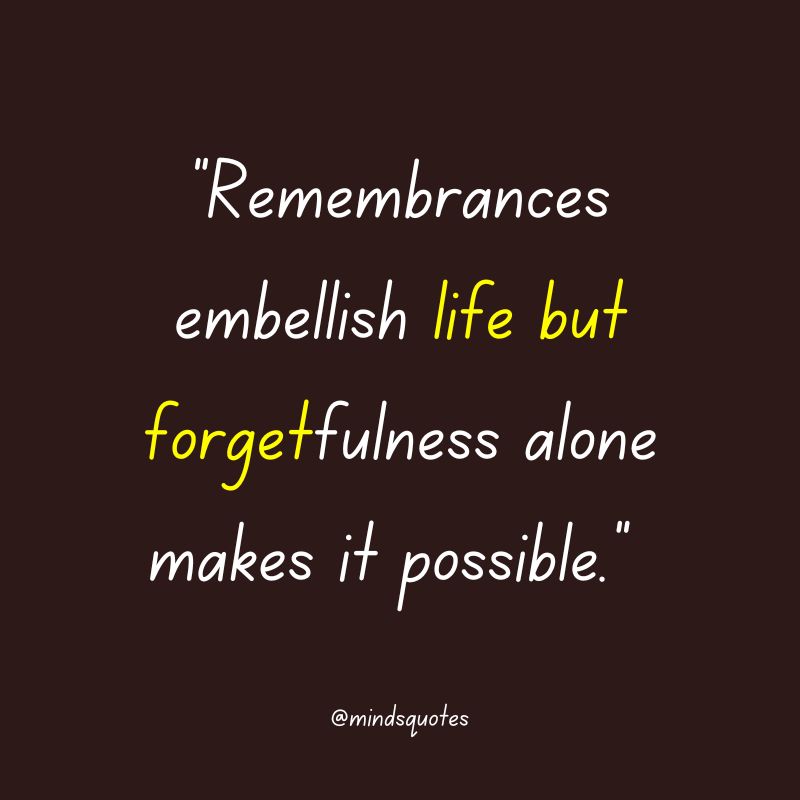 "Between memory and reality there are awkward discrepancies…" – Eileen Chang
"Every passion borders on the chaotic, but the collector's passion borders on the chaos of memories." – Walter Benjamin
"True nostalgia is an ephemeral composition of disjointed memories." – Florence King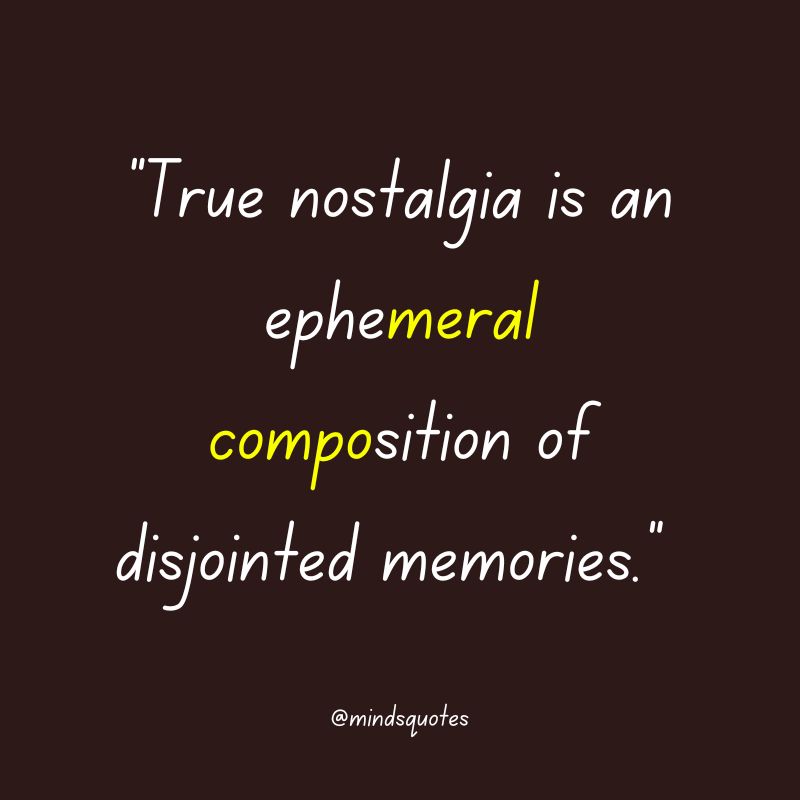 "You shouldn't wait for other people to make special things happen. You have to create your own memories." – Heidi Klum
"My memories are inside me; they're not things or a place I can take them anywhere." – Olivia Newton-John
"You can't recover memories of a missing event. That's a fallacy." – Betty Hill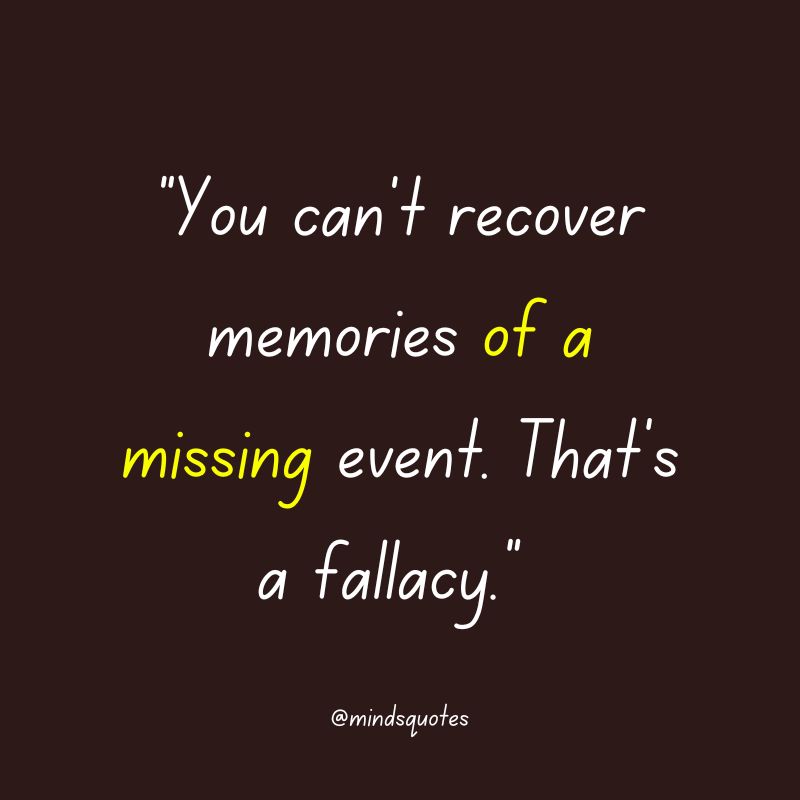 "If you were to be lost in the river, your memories would not be lost with you. Memories are forever." – Lois Lowry
"Information defines your personality, your memories, your skills." – Ray Kurzweil
"Actors are good liars; writers are good liars with good memories." – Daniel Keys Moran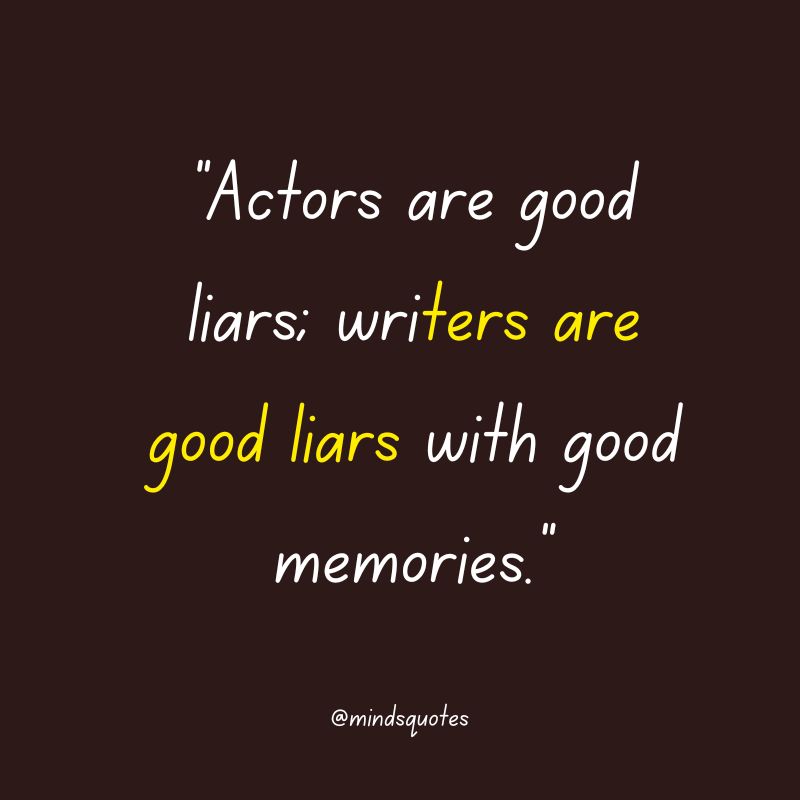 "Creditors have better memories than debtors." – Benjamin Franklin
"The difference between false memories and true ones is the same as for jewels: it is always the false ones that look the most real, the most brilliant." – Salvador Dali
"If dreams are like movies, then memories are films about ghosts." – Adam Duritz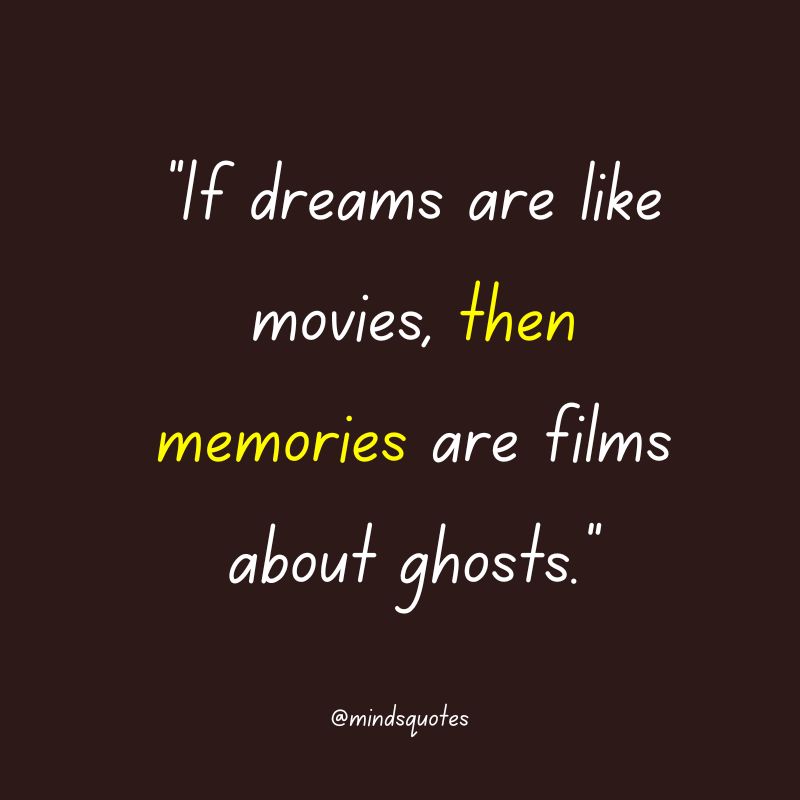 "Yesterday's just a memory, tomorrow is never what it's supposed to be." – Bob Dylan
"A man's real possession is his memory. In nothing else is he rich, in nothing else is he poor." – Alexander Smith
"Liars need to have good memories." – Algernon Sidney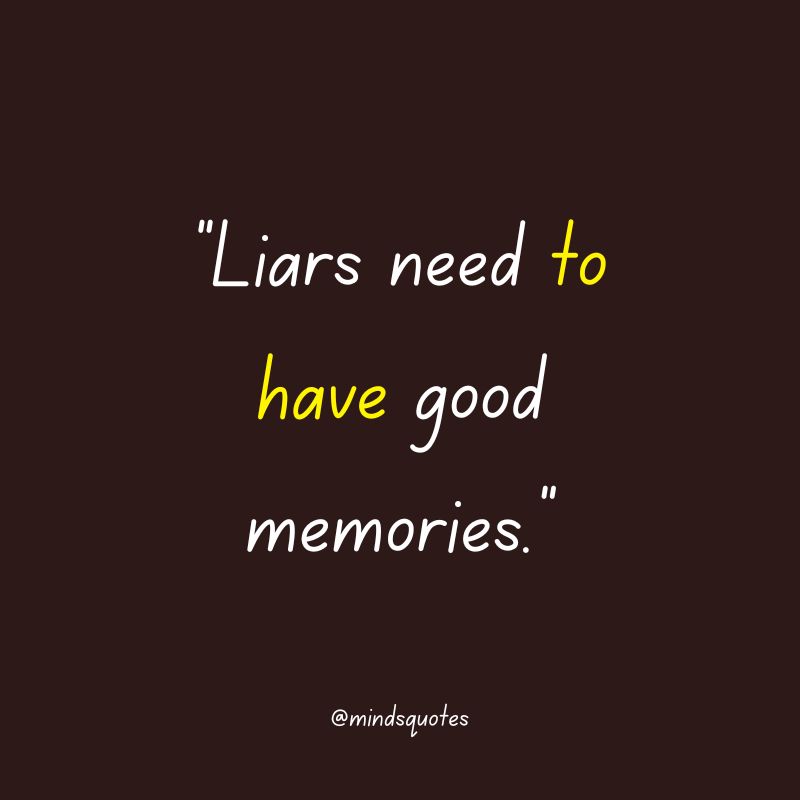 Making Memories Quotes
"The best thing about memories is making them."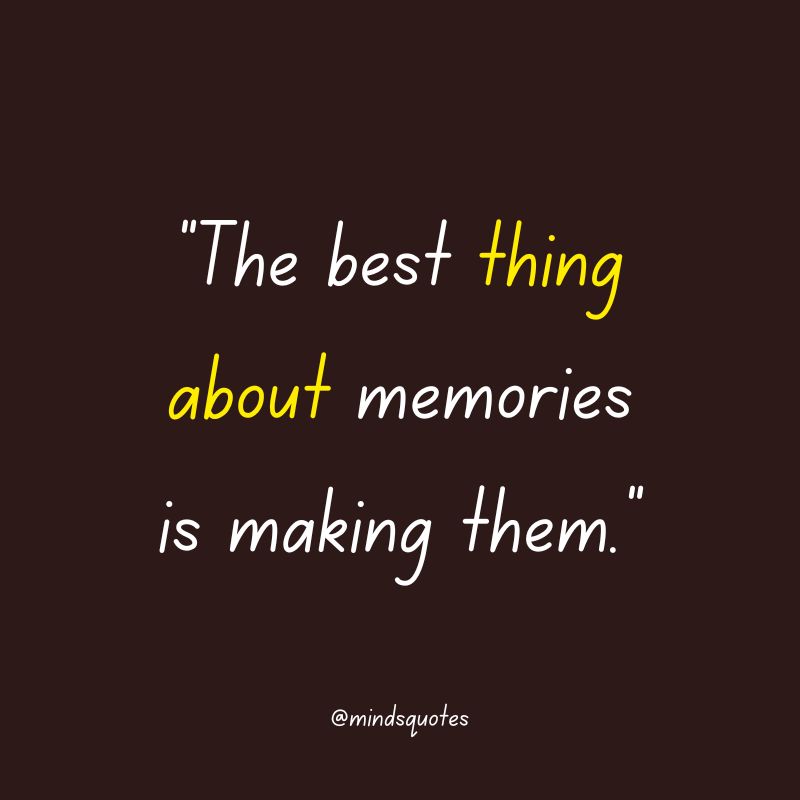 "Creating memories is a priceless gift. Memories will last a lifetime; things only a short period of time."
"The best way to pay for a lovely moment is to enjoy it."
"Cherish every moment because, for every breath you take, someone else is taking their last."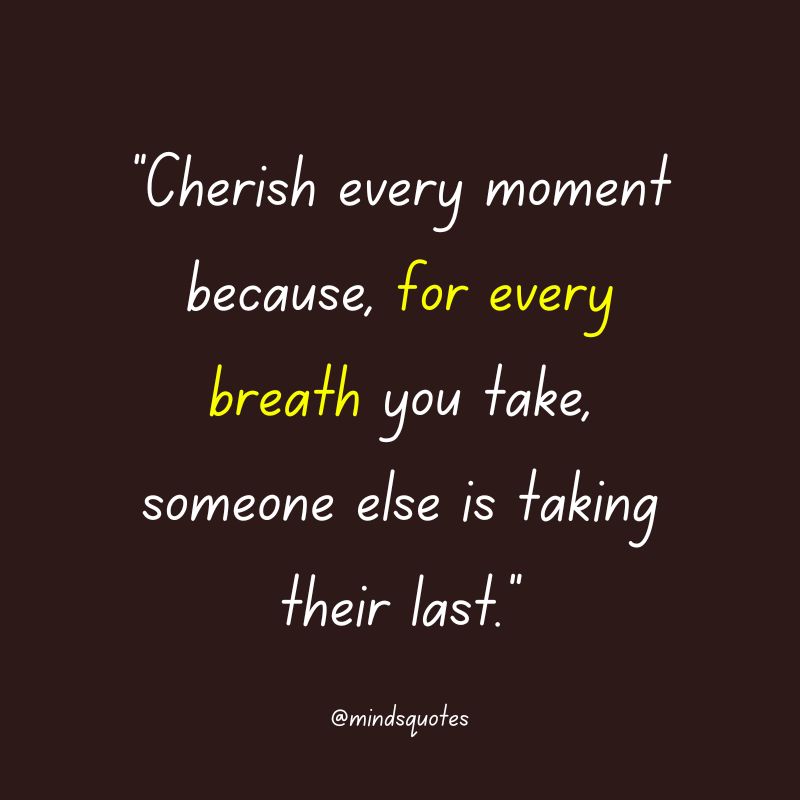 "We do not know the true value of our moments until they have undergone the test of memory."
"Please excuse the mess our family is making memories."
"The secret to a really great friendship is just creating fun memories whenever you're with that person."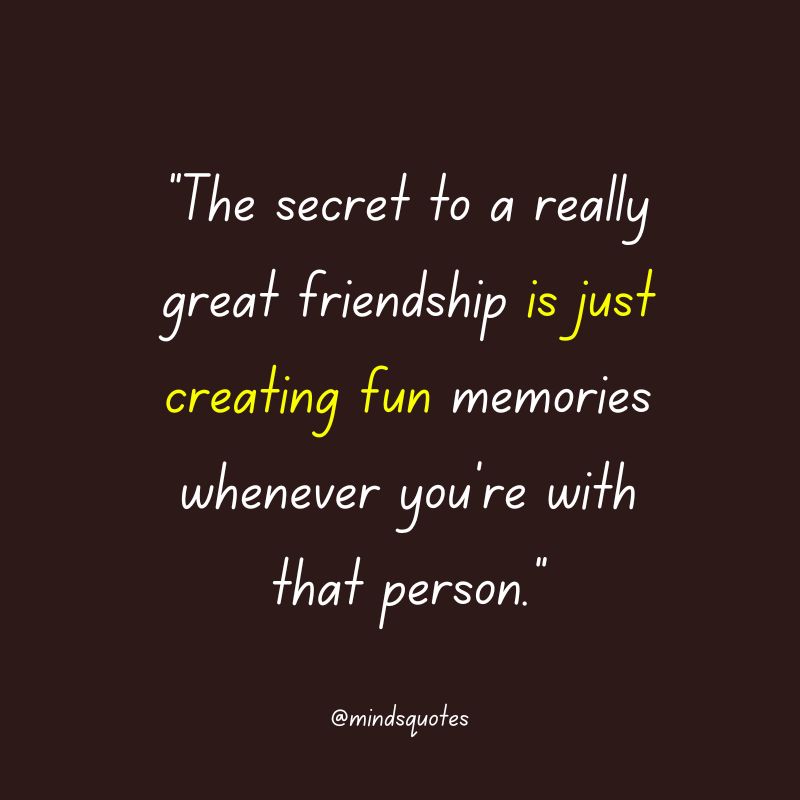 "Be happy for this moment. This moment is your life."
"Cherish every moment with those you love at every stage of your journey."
Sad Memories Quotes
Sad Memories Quotes are all too relatable for anyone who has experienced a significant loss. Whether it's the death of a loved one, the end of a relationship, or another type of grief, sadness is a natural part of life. And while it's impossible to avoid pain entirely, there are ways to cope with it and eventually find healing and happiness again.
Sad memory quotes are the ones that make us realize the importance of the happy moments that we spend with our loved ones. They teach us to never take anything for granted and to always cherish the time we have with the people we care about.
Remembering old memories always makes us sad. We don't know what our future is but we do know what our past is. And our desire to go to that special moment and live it again makes us sad. Time traveling is not possible yet and you can't go there and enjoy that moment again, that makes you very sad. Sad Memories Quotes in English can help you to concentrate on the future, not the past. Share Sad Memories Quotes with your friends to remind them of all those old times.
"There is always tension between the possibilities we aspire to and our wounded memories and past mistakes." – Sean Brady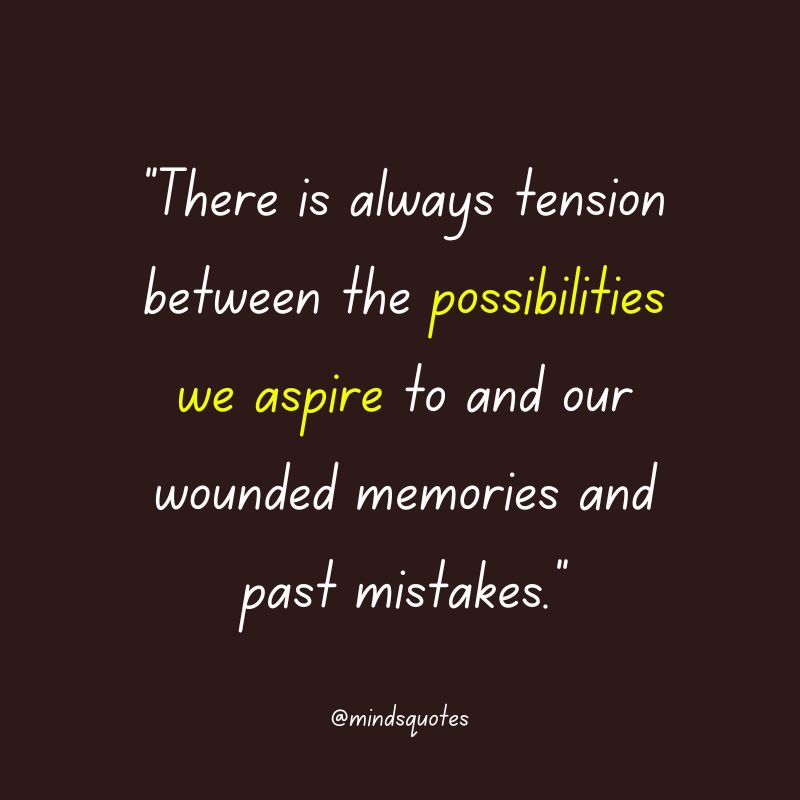 "Memories are worse than bullets." – Carlos Ruiz Zafon
"Every journey into the past is complicated by delusions, false memories, false naming's of real events." – Adrienne Rich
"If you want to keep your memories, you first have to live them." – Bob Dylan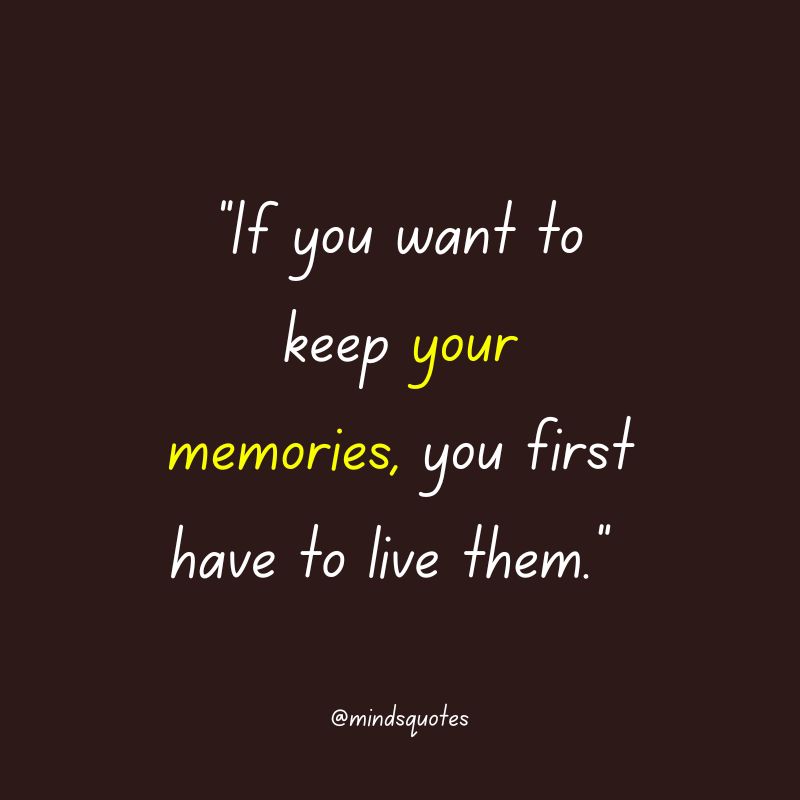 "Scars are just another kind of memory." – M .l. Stedman
"Memory is a cruel mistress with whom we all must learn to dance." – Kate Morton
"Anyone who limits her vision to memories of yesterday is already dead." – Lillie Langtry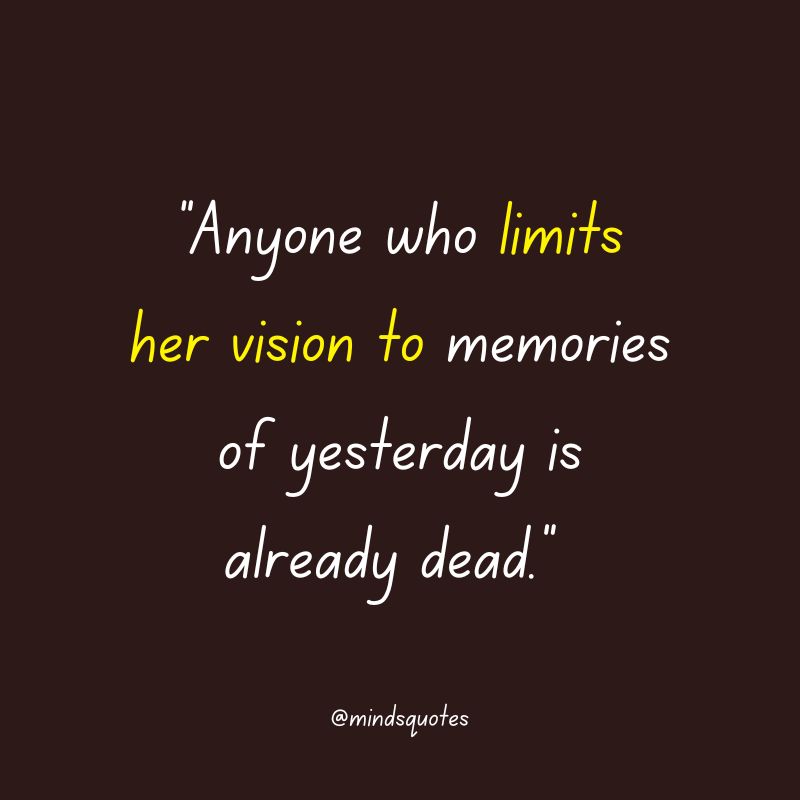 "At some point, your memories, your stories, your adventures, will be the only things you'll have left." – Chuck Palahniuk
"Not the power to remember, but it's very opposite, the power to forget, is a necessary condition for our existence." – Sholom Asch
"Badness of memory everyone complains of, but nobody wants to judge."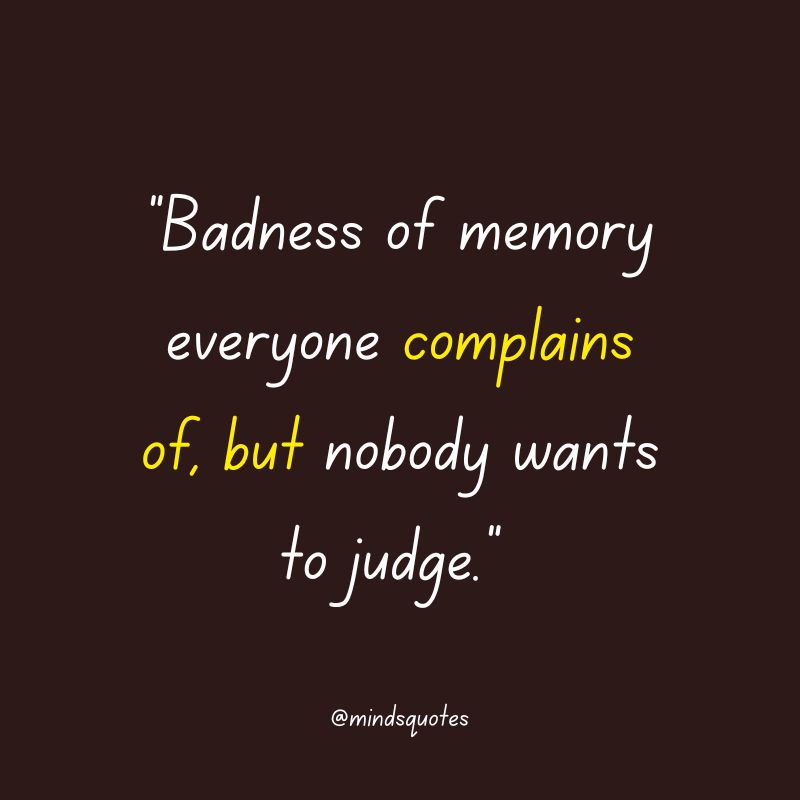 "Memories are like flagstones, time and distance work upon them like drops of acid." – Ugo Betti
"It's good to have a short memory because it keeps life fresh." – Mark Bittman
"Memory is the storehouse in which the substance of our knowledge is treasured up." – Charles Bridges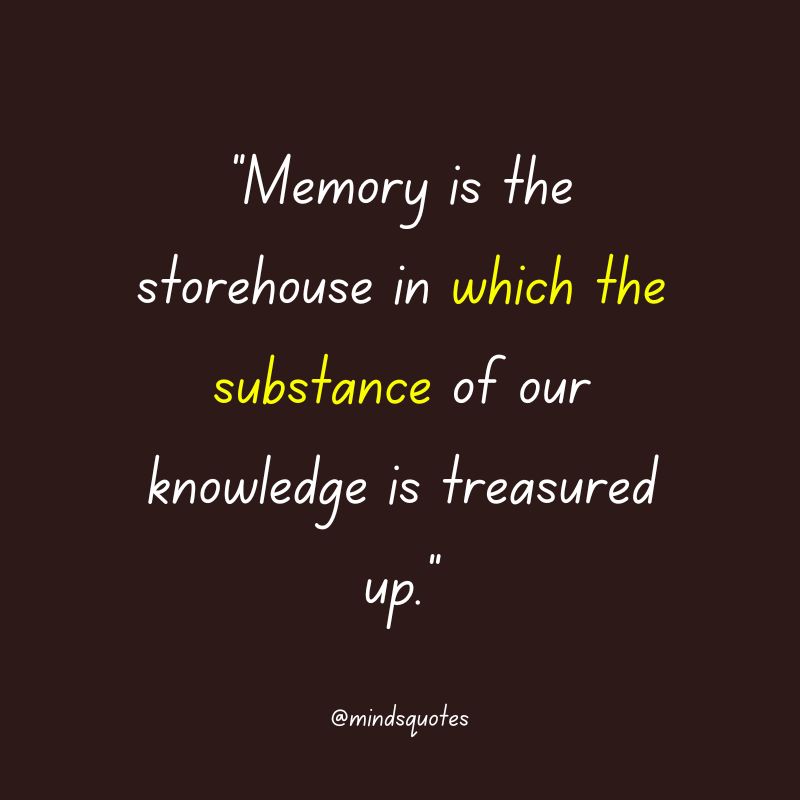 "Women and elephants never forget an injury." – Saki
"Memory is so corrupt that you remember only what you want to; if you want to forget about something, slowly but surely you do." – Stefan Zweig
"The moment that you left me, my heart was split into two. One side was filled with memories, while the other side died with you."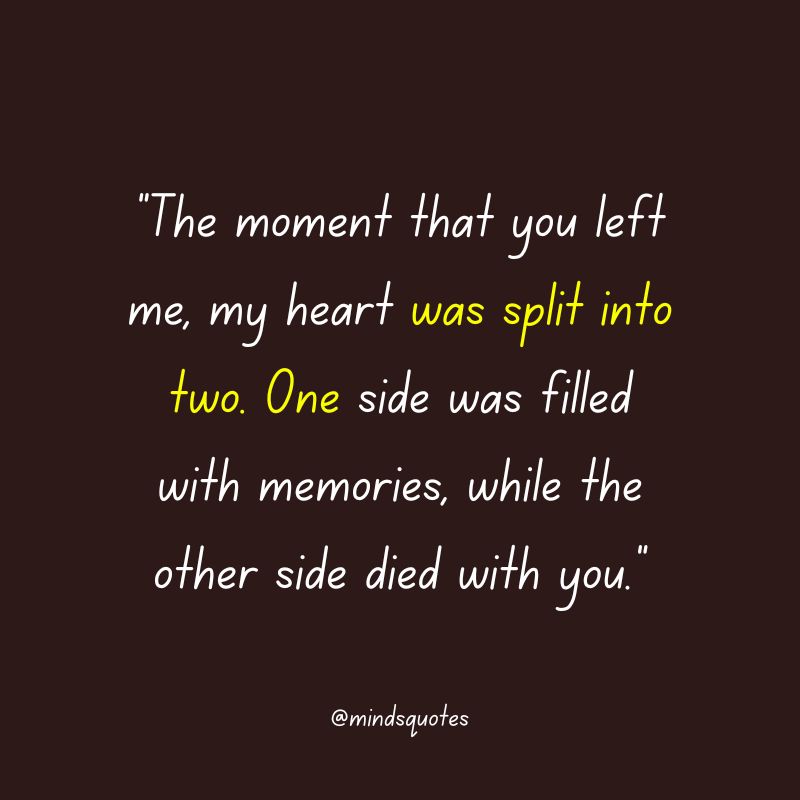 "The misery of keeping a dog is dying so soon. But, to be sure, if he lived for fifty years and then died, what would become of me?" – Sir Walter Scott
Unforgettable Memories Quotes
"Good times become good memories and bad times become good lessons."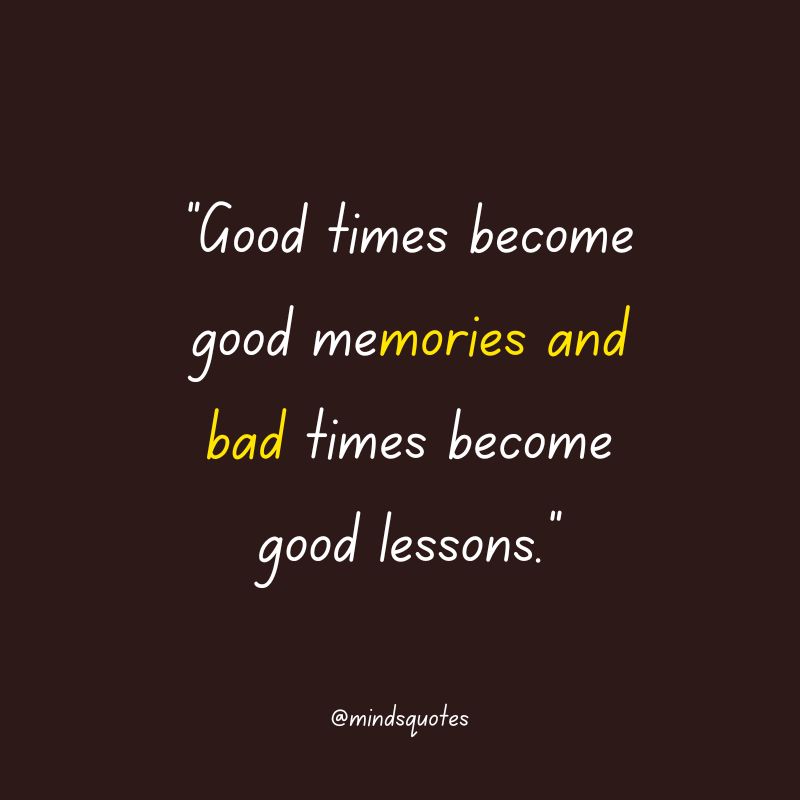 Hold on to the things you are, the things you never want to lose." – Kevin Arnold
"I can mention many moments that were unforgettable and revelatory."
"Memories are what warms you up from the inside." – Haruki Murakami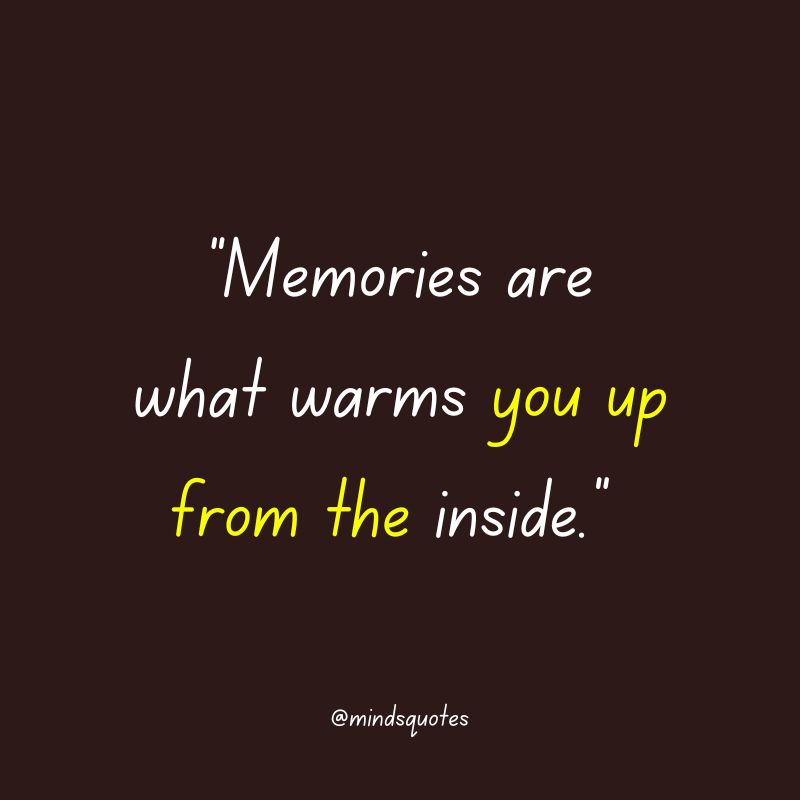 "What takes us back to the past are the memories."
"Every moment comes on when I hear that old song that we used to sing with the words all wrong." – Zoya Roy.
"Memory is a way of holding onto the things you love." – Kevin Arnold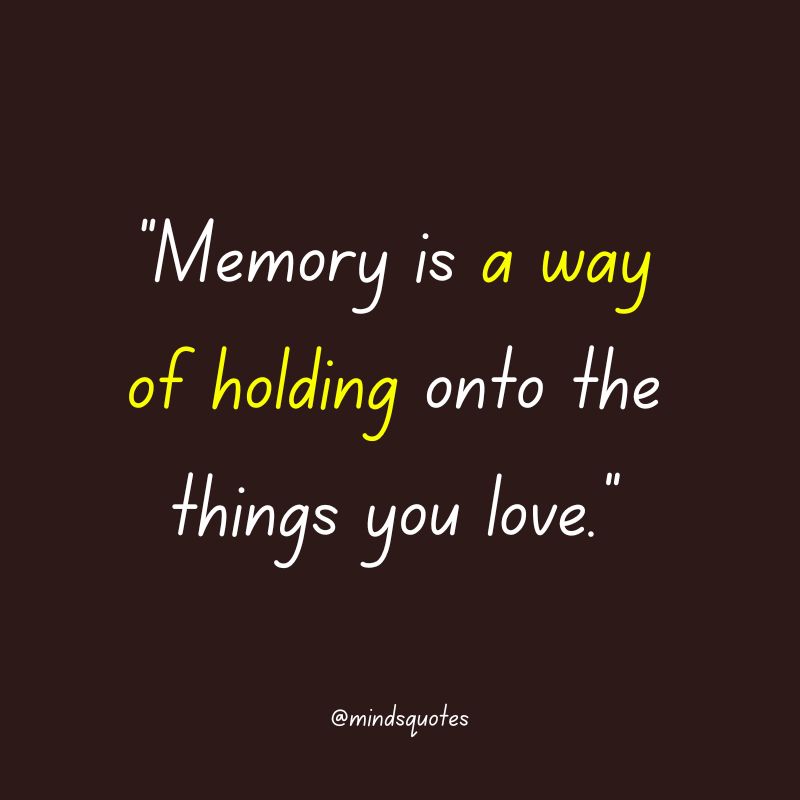 "All she ever wanted was unpredictable kisses and unforgettable laughter."
"Memory is the diary that we all carry about with us." – Oscar Wilde
"Some memories are unforgettable, remaining ever vivid and heartwarming!"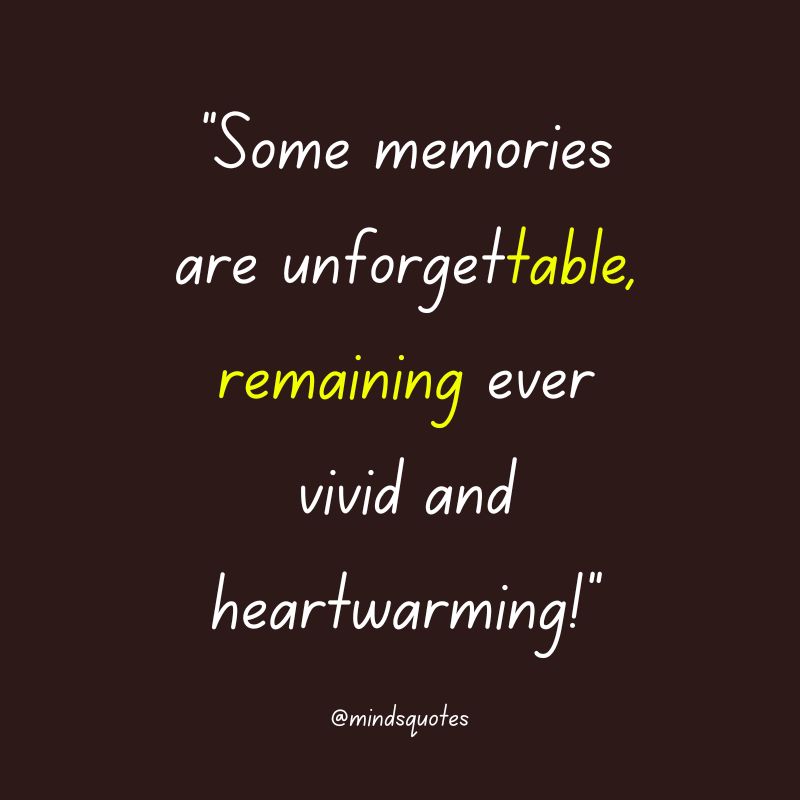 "Sometimes you will never know the true value of a moment until it becomes a memory."
Good Memories Quotes
Good Memories Quotes will remind you about all those good times you spent in your life. When you remember your old times then you always want to go to that time and live that moment again and again. But we know that is not possible and that makes it a good memory. Memories Quotes In English can make you live that moment again in your mind by remembering it.
Some say that memory is like a tape recorder, playing back what has been previously experienced. Others claim that memories are more like interpretive reconstructions, shaped by our current beliefs, knowledge, and emotions. Here we've compiled a list of Good Memories Quotes to help you during this difficult time. We hope these quotes provide some comfort and help you on your journey to recovery.
"Maybe it's sad that these are now memories. And maybe it's not sad." – Stephen Chbosky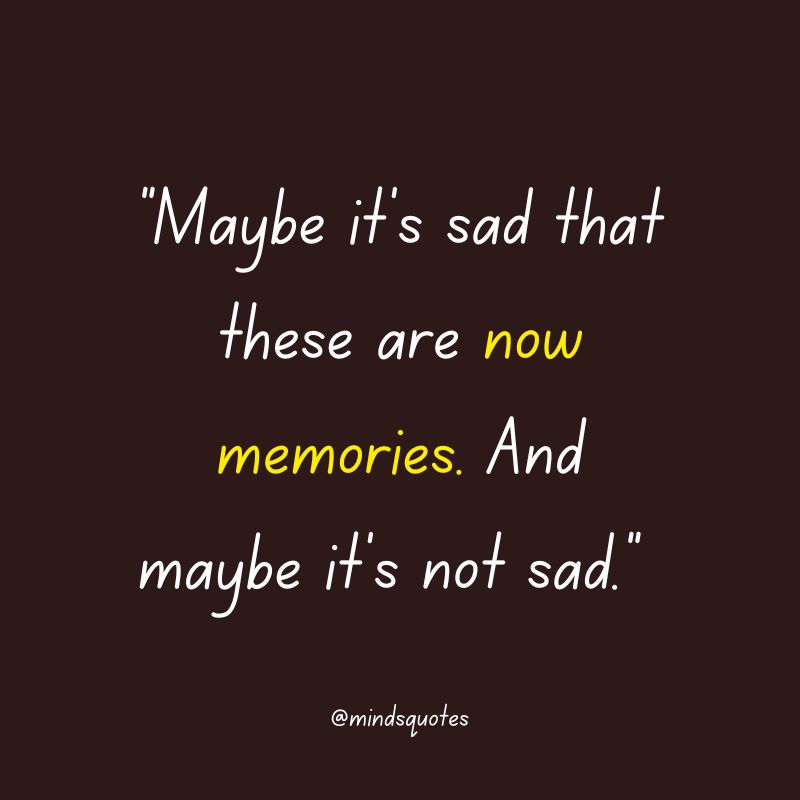 "Some memories are unforgettable, remaining ever vivid and heart-warming!" – Joseph B. Wirthlin
"Memories of our lives, of our works and our deeds will continue in others." – Rosa Parks
"Whenever I think of the past, it brings back so many sweet memories." – Steven Wright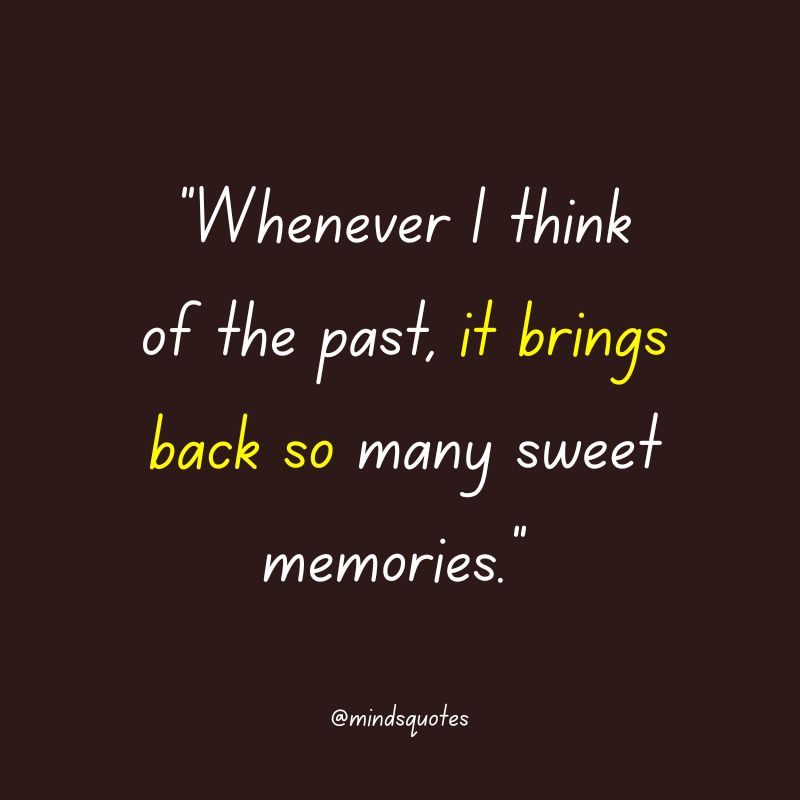 "Music, at its essence, is what gives us memories. And the longer a song has existed in our lives, the more memories we have of it." – Stevie Wonder
"A whole stack of memories never equal one little hope." – Charles M. Schulz
"Some memories are realities, and are better than anything that can ever happen to one again." – Willa Cather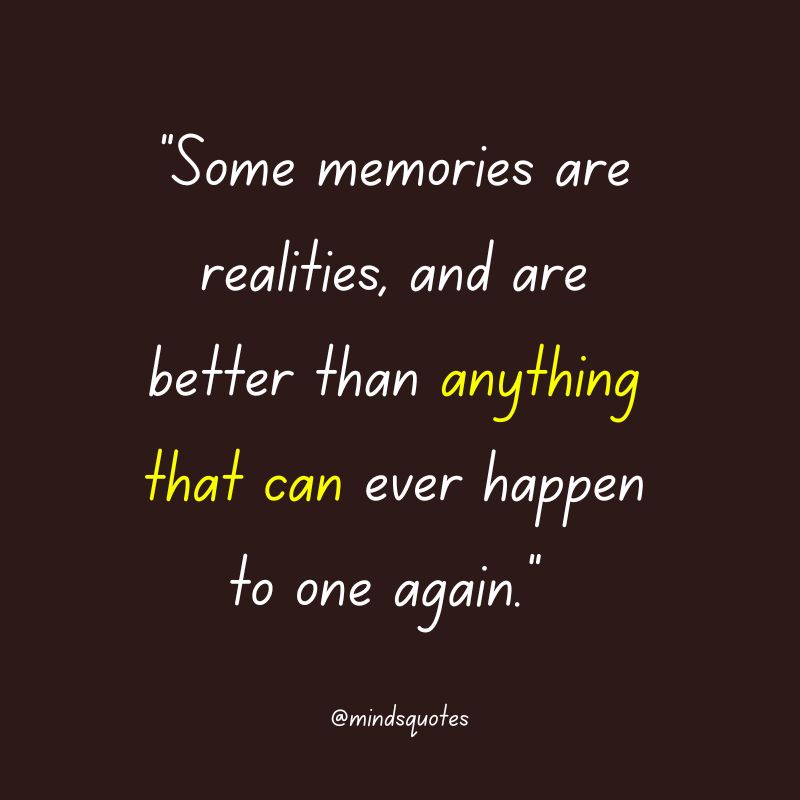 "No memory is ever alone; it's at the end of a trail of memories, a dozen trails that each have their own associations." – Louis L'amour
Victory is everything. You can spend the money but you can never spend the memories. – Ken Venturi
"Sometimes you will never know the value of something, until it becomes a memory." – Dr . Seuss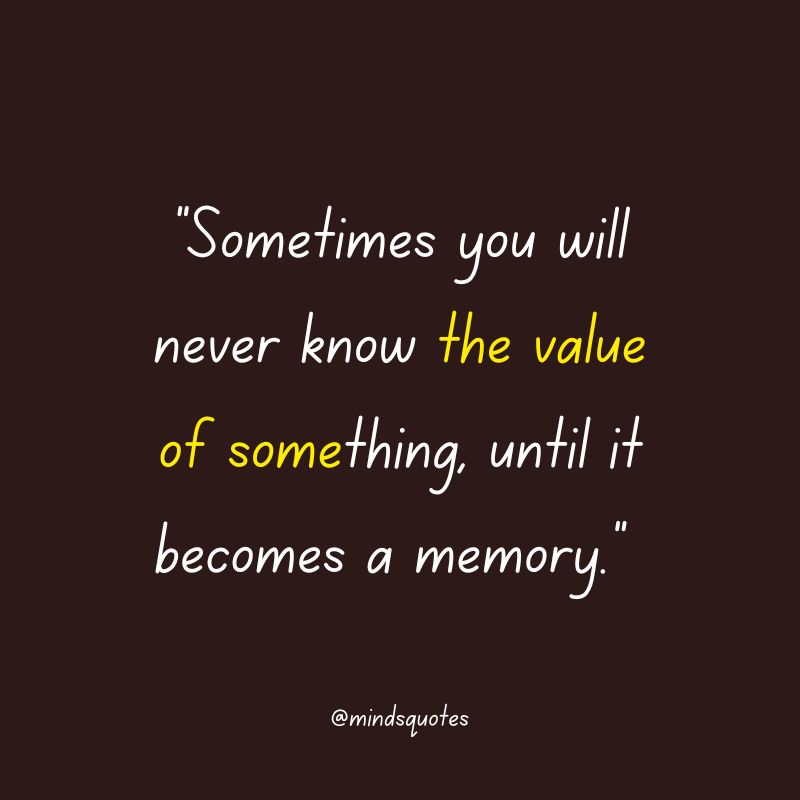 "Memory is the happiness of being alone." – Lois Lowry
"Both expectations and memories are more than mere images founded on previous experience." – Samuel Alexander
"Memories are doing funny things to us." – Milos Forman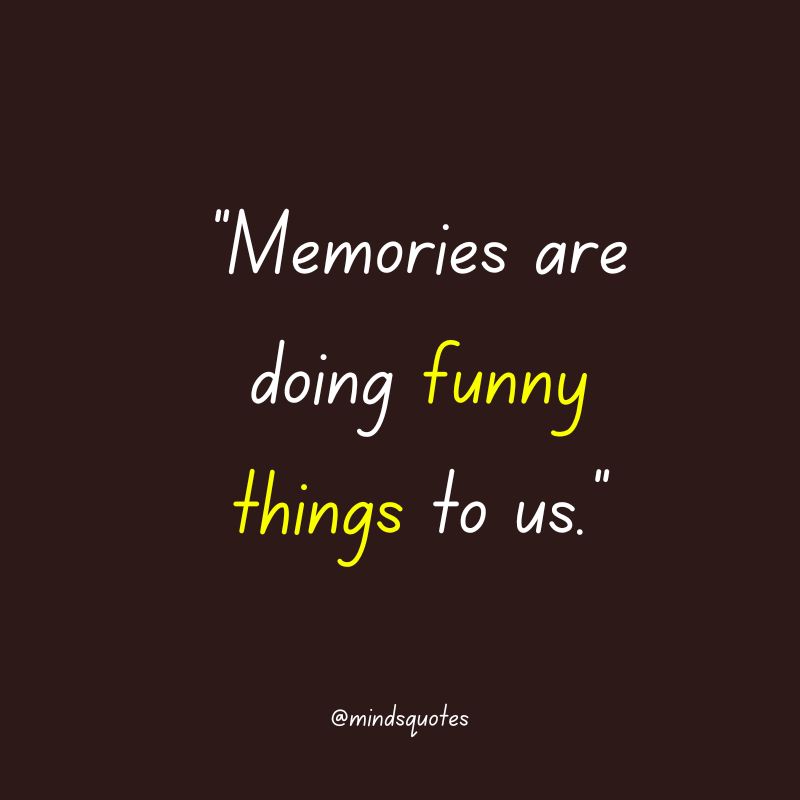 "Music evokes so many feelings in us, memories, nostalgia, things that are connected to our past." – Olga Kurylenko
"Take care of all your memories. For you cannot relive them." – Bob Dylan
"Remembrance is neither what happened nor what did not happen but, rather, their potentialization, their becoming possible once again." – Giorgio Agamben
Family Memories Quotes
"Live life for those unscripted moments of sheer joy with your family."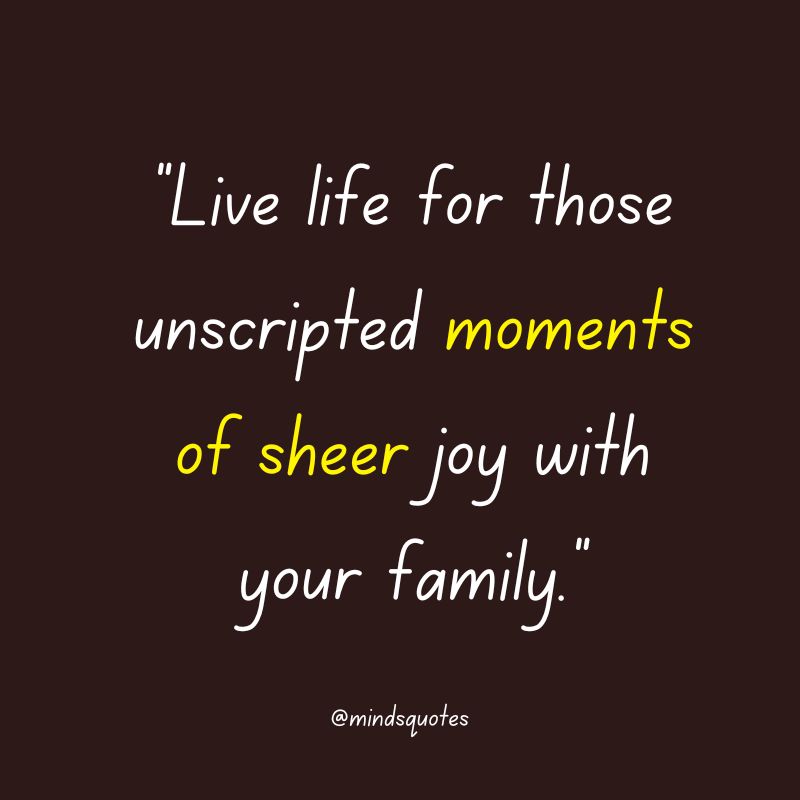 "Each family picture is a bright memory of a year gone by."
"Beautiful memories are a gift that only you can give to your children."
"Creating beautiful memories with you is my favorite time of day."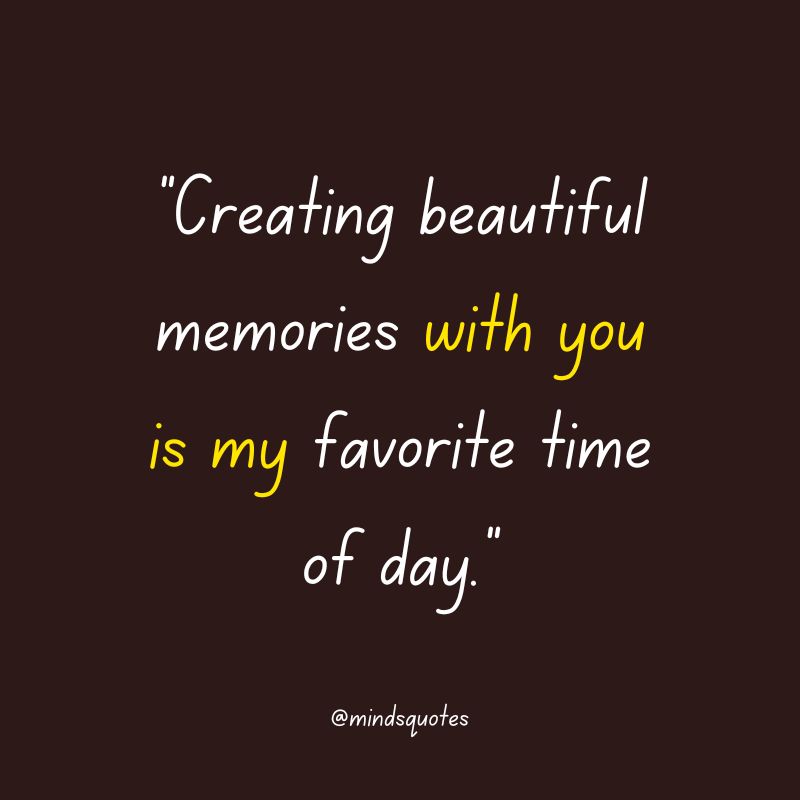 "I want to forever make memories with you."
"The most precious memories in my heart are the ones we created together."
"The best memories don't have evidence beyond the picture in your mind."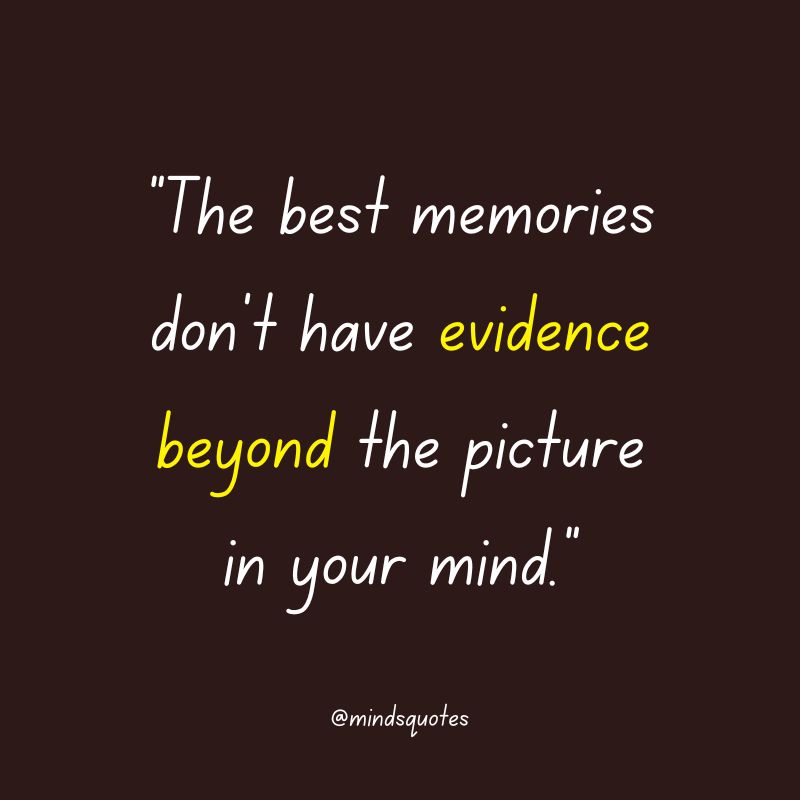 "We captured the moment in our hearts forever."
"You will never regret being too busy making memories."
"I want to live in the moment with you, creating memories to cherish for a lifetime."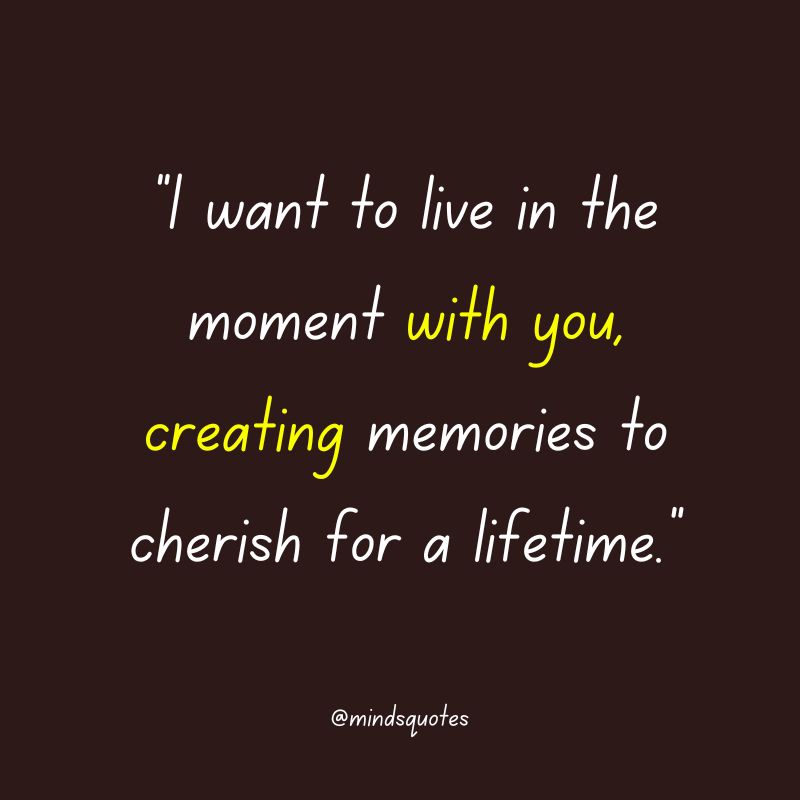 "The beautiful moments of your life become wonderful memories to enjoy."
"Living for today creates my memories with you for tomorrow."
"Laughter, tears, and smiles fill the memories we make together."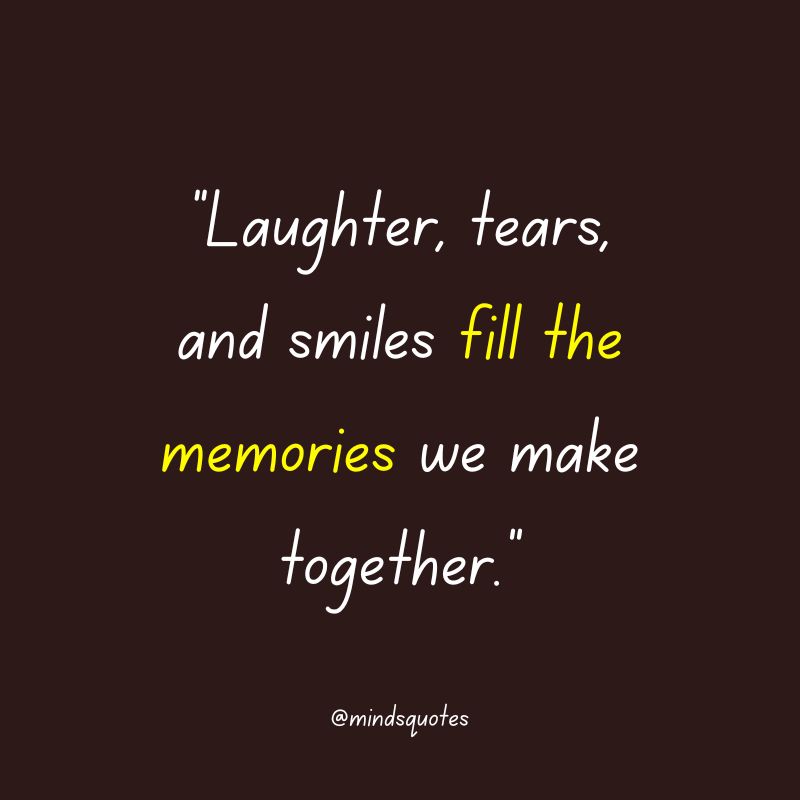 "The sweetest memories are the ones we weren't trying to make."
"Family memories are the exquisitely crafted decorations added to the cake of life."
Love Memories Quotes
"Sometimes the smallest things take up the most room in your heart."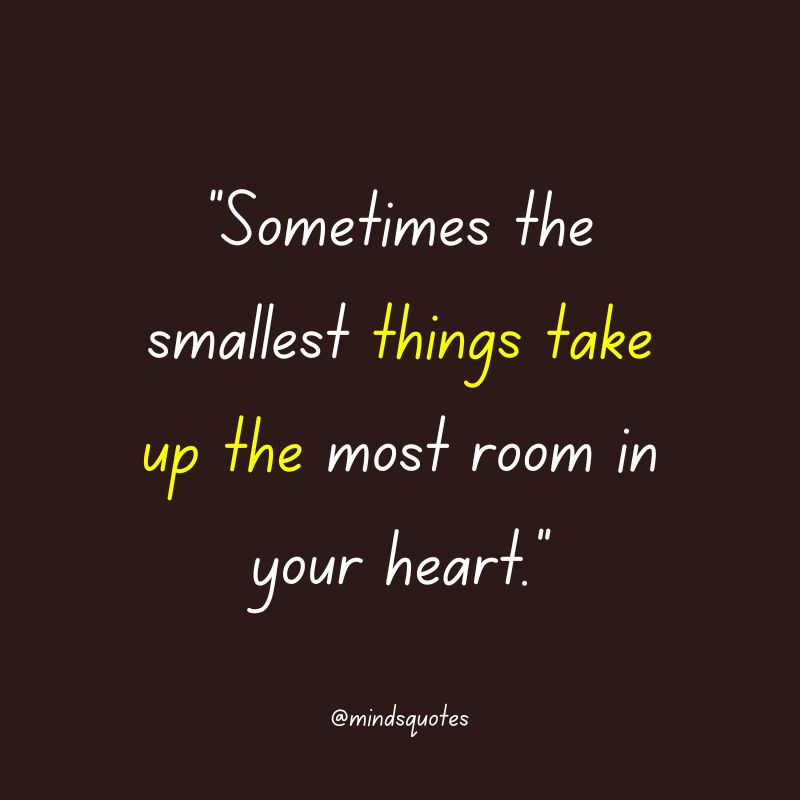 "I will hold you in my heart until I can hold you again in heaven."
"While we are mourning the loss of our friend, others are rejoicing to meet him behind the veil." – John Taylor
"If the people we love are stolen from us, the way to have them live on is to never stop loving them."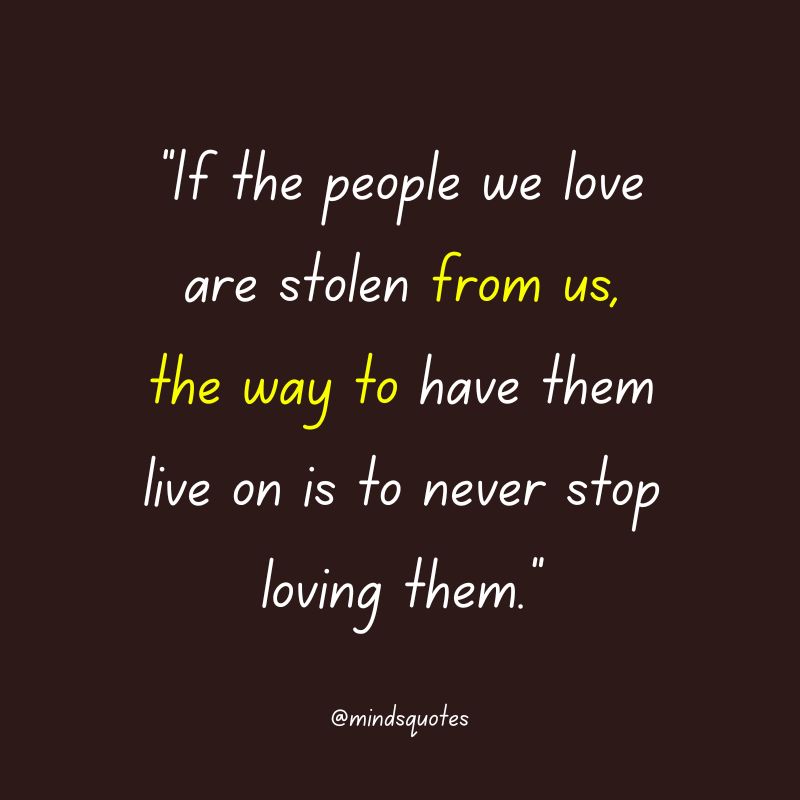 "Things end, but our sweet memories last forever."
"The comfort of having a friend may be taken away but not that of having had one."
"Our old moments beats inside me like a second heart."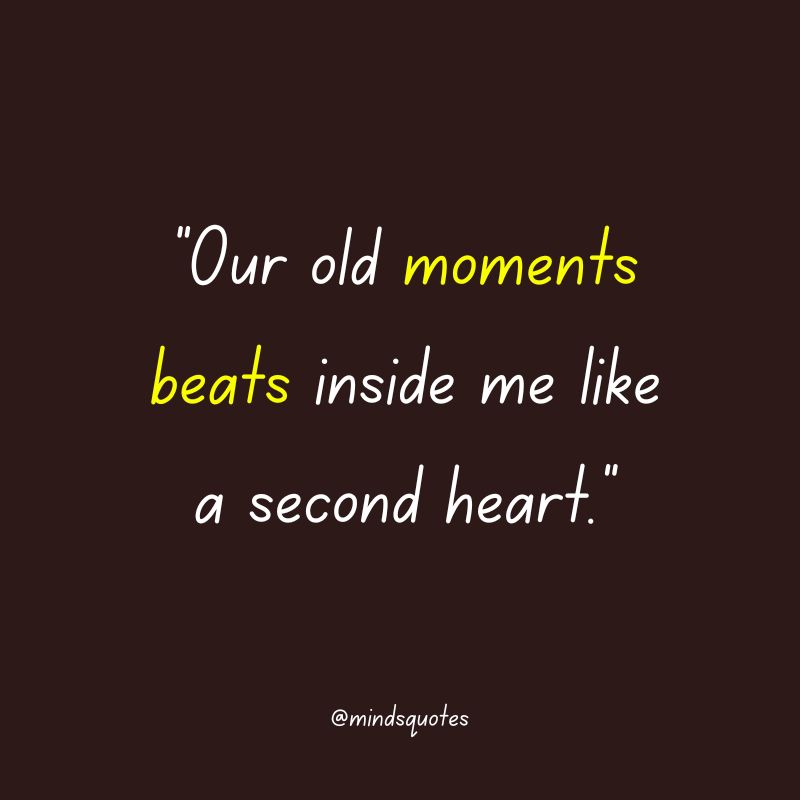 "Life can only be understood backward; but it must be lived forwards." – Soren Kierkegaard
"Here is the test to find whether your mission on Earth is finished: If you're alive, it isn't." – Richard Bach
"For death is no more than a turning of us over from time to eternity."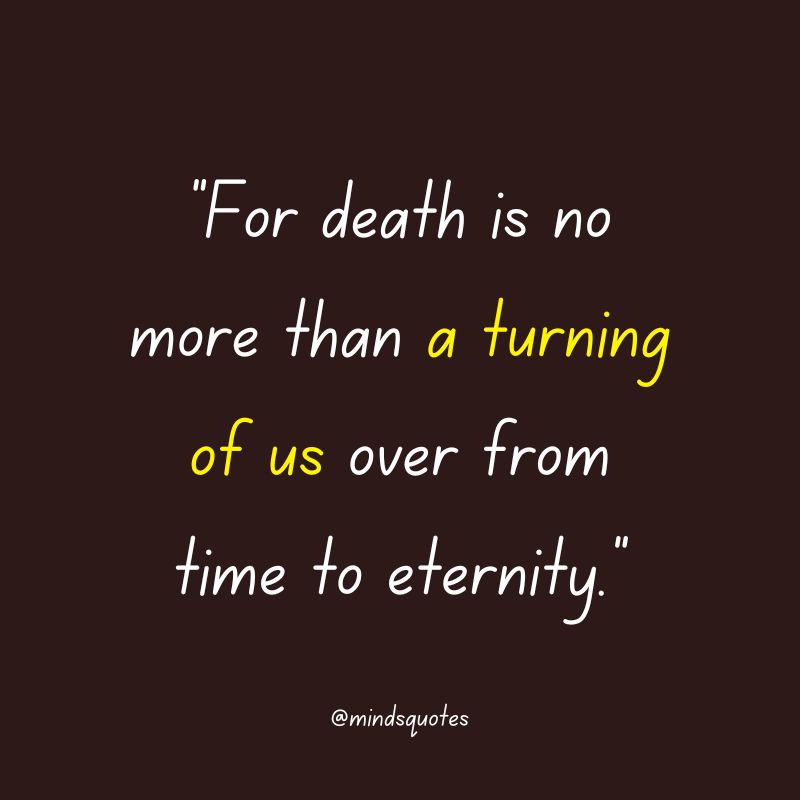 "Your memory always blooms like a flower in the garden of my heart."
"How lucky you are to have something that makes saying goodbye so hard."
"Say not in grief that she is no more, but say in thankfulness that she was."
Friendship Memories Quotes
"Truly great friends are hard to find, difficult to leave, and impossible to forget."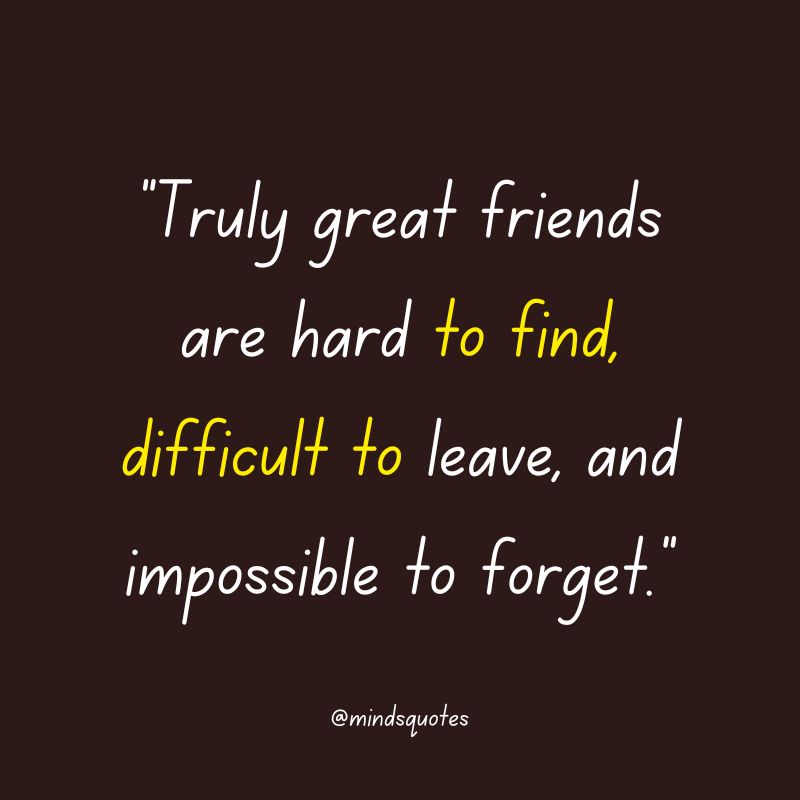 "A moment lasts all of a second, but the memory lives on forever."
"The most valuable gift you can receive is an honest friend."
"Friends are the bacon bits in the salad bowl of life."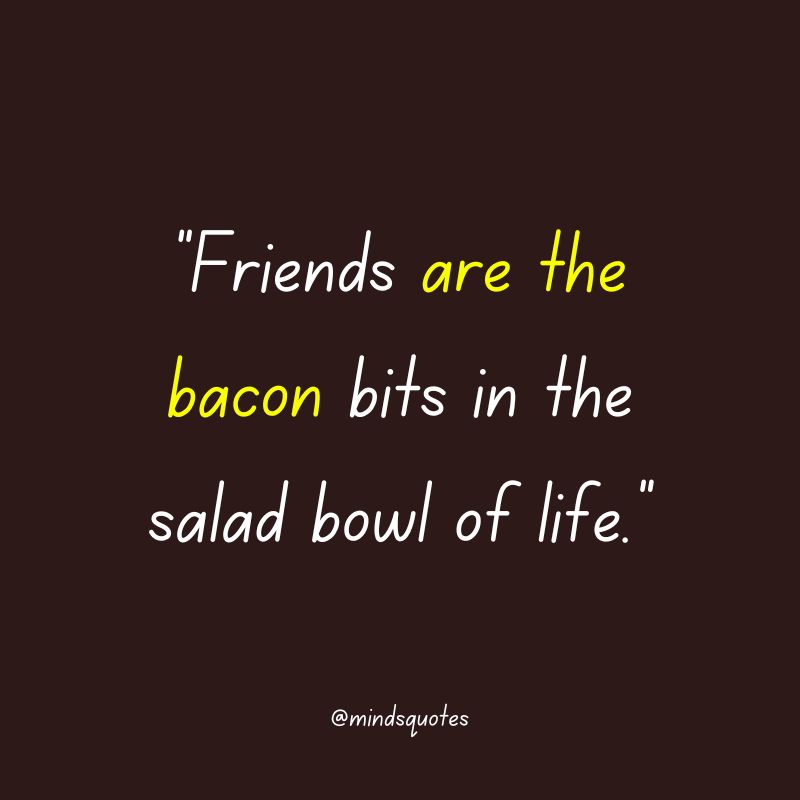 "Millions of memories, Thousands of jokes, Hundreds of secrets, One reason, Best friends."
"Because of you, I laugh a little harder, cry a little less, and smile a lot more."
"That was what a best friend did: hold up a mirror and show you your heart." – Kristin Hannah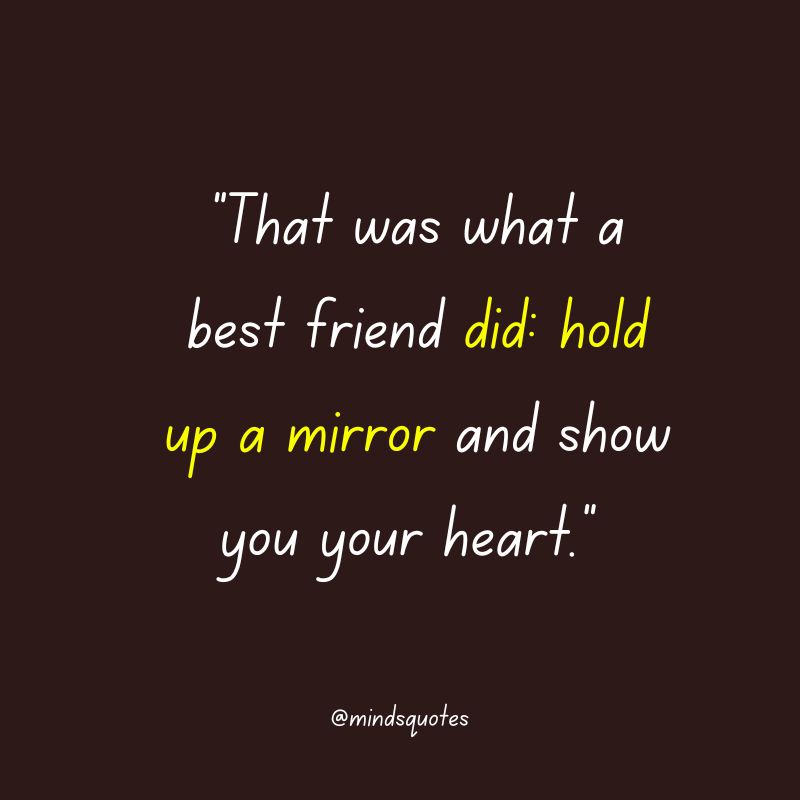 "Treat your friends as you do your pictures, and place them in their best light."
"We do not remember days, we remember moments."
"A true friend never gets in your way unless you happen to be going down."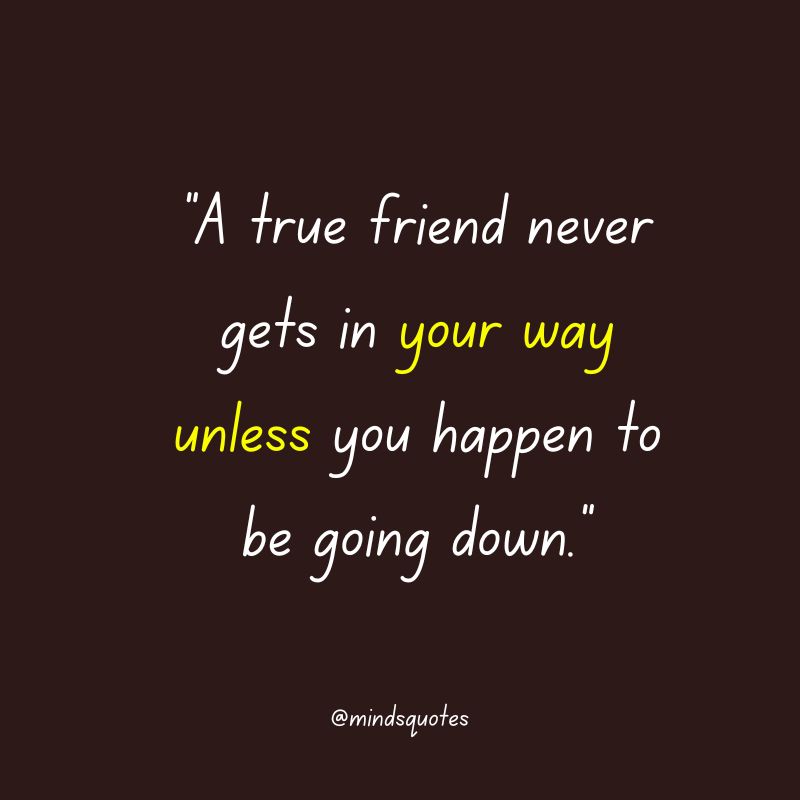 "A true friend is someone who is there for you when they would rather be someplace else." – Len Wein
"A best friend is like a four leaf clover, hard to find and lucky to have."
"Childhood friendship is the most beautiful memory that can't ever be replaced."
"A friend knows the song in my heart and sings it to me when my memory fails."
Conclusion
Memories Quotes are a great way to stay connected to our past and the people we have shared them with. They can remind us of happy times, or help us to laugh when we are feeling down. If you are looking for a way to connect with your past, or to share your memories with others, consider posting a memory quote on social media. These quotes about memory emphasize its importance in our lives. Memory is what allows us to hold on to the past and keep it alive in the present. LIKE and COMMENT your opinion in the comment section below.