Merry Christmas And Happy New Year. Christmas is not a one-day celebration, it's a season of festivals. In this season there is something strange and magic in the air that makes everyone smile. We imagine so many things and we don't realize it when we are lost in our fantasies. The sweet sound of carols and ringing bells let us know that hope, joy, and a happy time are here.
Christmas brings us happiness, joy, and blessing, we don't realize when the year is passing through. And we welcome the new year with your warm heart. Because of the happiness and enjoying Christmas we forgot all those bad things that happened to us. Start wishing each other a Merry Christmas and Happy New Year 2022.
After all the fun of Christmas, we welcome the new year and from there we start the new year fun. The new year comes with so many new hopes and opportunities to make a fresh start. We are wishing you a very happy Christmas and a happy new year.
Merry Christmas and Happy New Year Wishes
"May this Christmas bring you all the love and luck in the world! Merry Christmas and a Happy New Year!"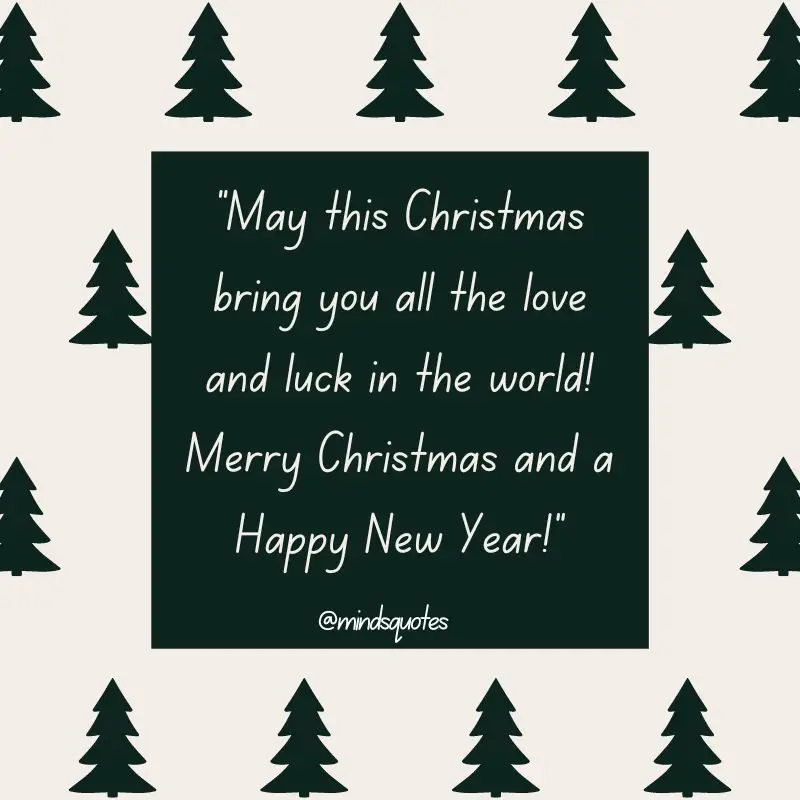 "This Christmas, may you and your family be blessed by God. May baby Jesus reign in your hearts forever. Merry Christmas."
"May every moment in your life be a blessing. May you be showered with love and care. Merry Christmas and Happy Holidays."
"May this Christmas fill your hearts with warmth, peace and joy! Have a Holy and a Blessed Christmas!"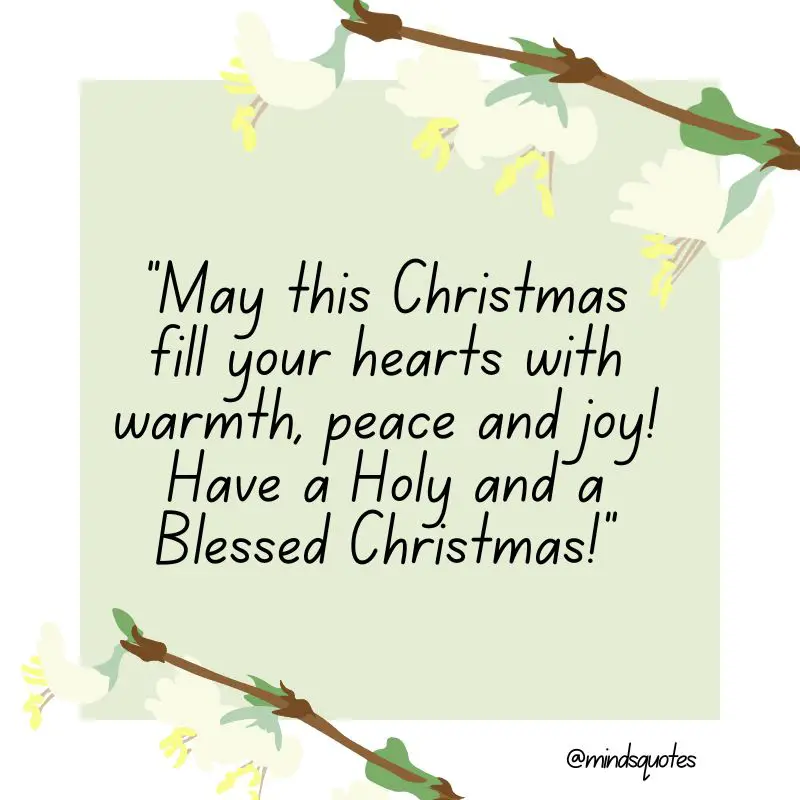 "May God shower his love on all of you. May Christmas be a time of peace for you. Wishing you Happy Holidays and a Merry Christmas."
"Jesus loved children. On his birthday, a smile from you could be the best present I could give Jesus. So please smile! Merry Christmas."
"Merry Christmas & Happy New Year. Wishing that the magic of the season be with you always."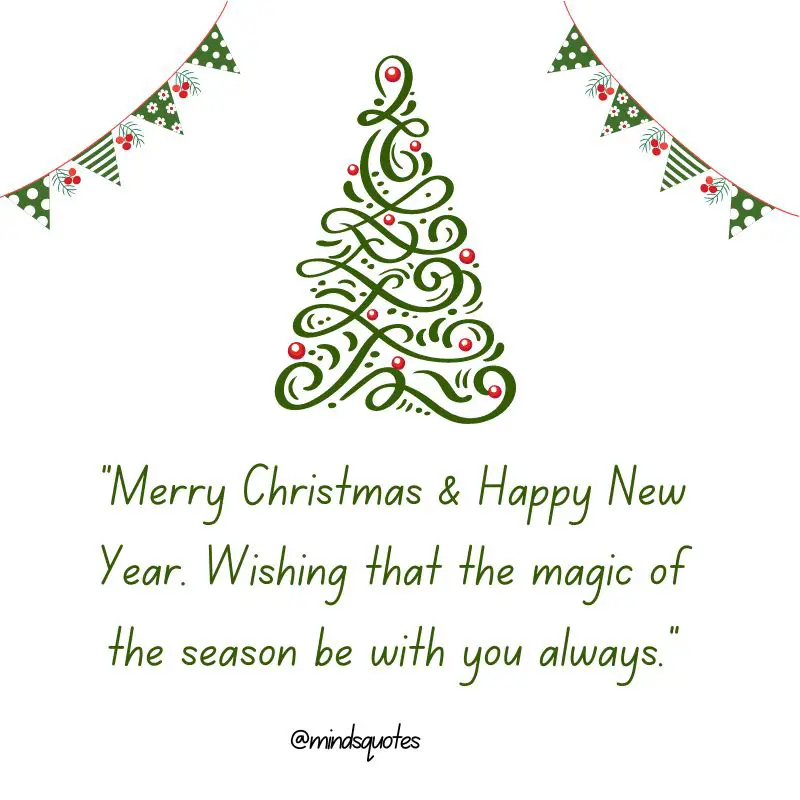 "From our home to yours, we wish you a very Merry Christmas and a happy holiday season! Stay safe and take care."
"Merry Christmas to the sweetest child on this planet."
"Tis the season of spreading love and joy to all those you meet. Make the most of Yuletide! Have a rockin Christmas."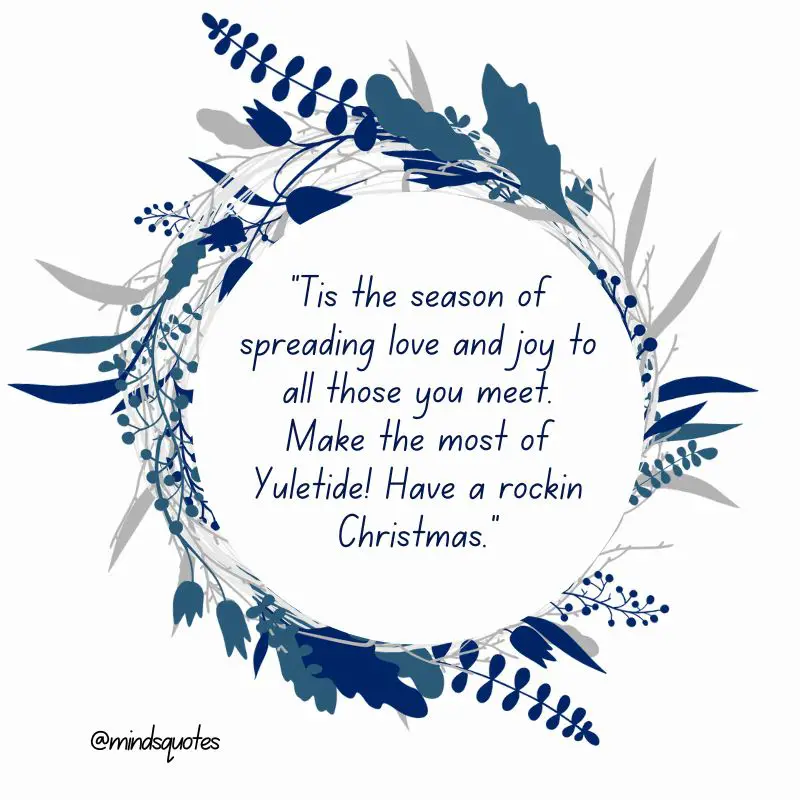 "May baby Jesus bless and keep you, may all your sorrows disappear and may your happiness double up. Wishing you a Merry Christmas and a Prosperous New Year."
"Merry Christmas, my love! May the Christmas Starlight up our Christmas and bring warmth and happiness to our house!"
"I hope you get everything on your holiday wish list. Merry Christmas and Happy New Year!"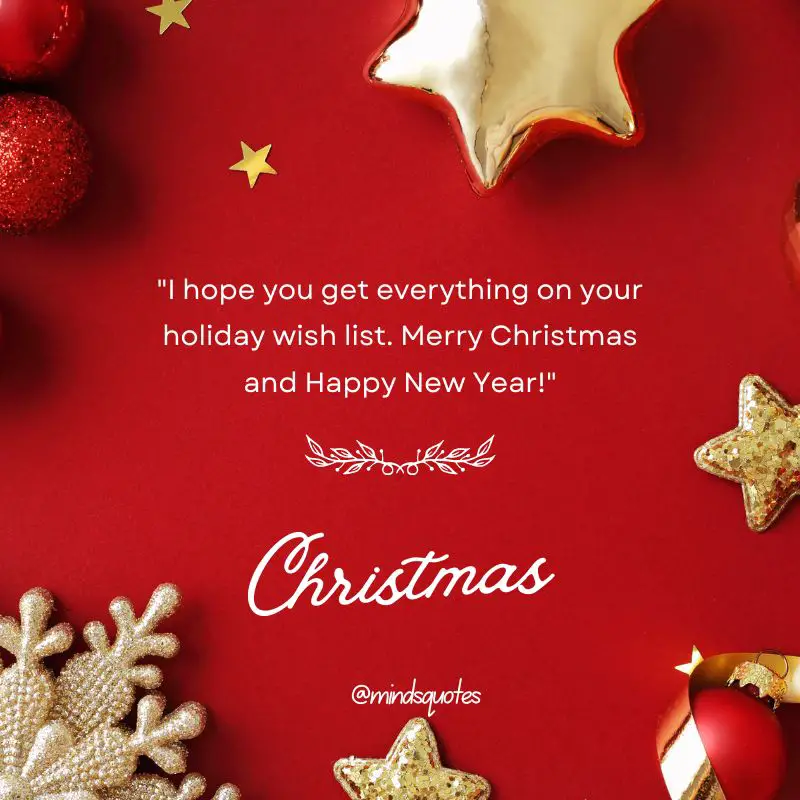 "Merry Christmas and Happy New Year! Wishing you lots of fun and excitement, and a super fantastic year to come!"
"The sweet sound of the carols, The ringing of the bell, It's the time for new cheer and hope, Make a silent wish this Christmas, And everything will go well!"
"Wish you more love, More peace, More prosperity, And more health this Christmas, Merry Christmas,  And a happy new year!"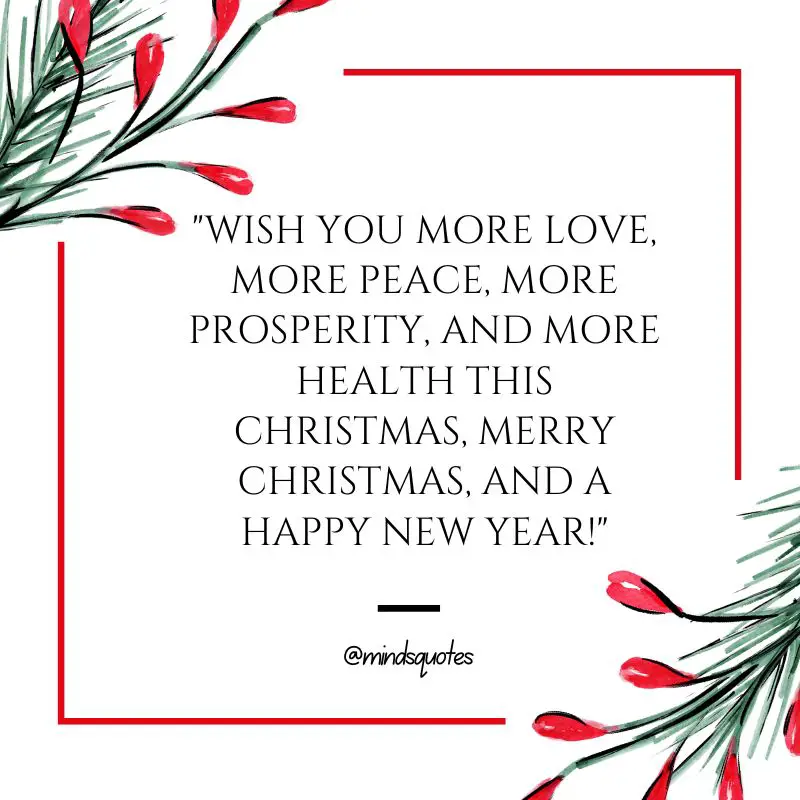 "Christmas is for faith in heart, For that one wonderful start, May you have a blessed life, Merry Christmas!  And a happy new year!"
"The cheerful beginning and joy all around,  Christmas is the season of love and hope,  Merry Christmas, And a happy new year!"
"Keep hope in your heart  Faith in life,  Because it's the holy time, Everything would be good,  Everything would be fine, Merry Christmas and a happy new year!"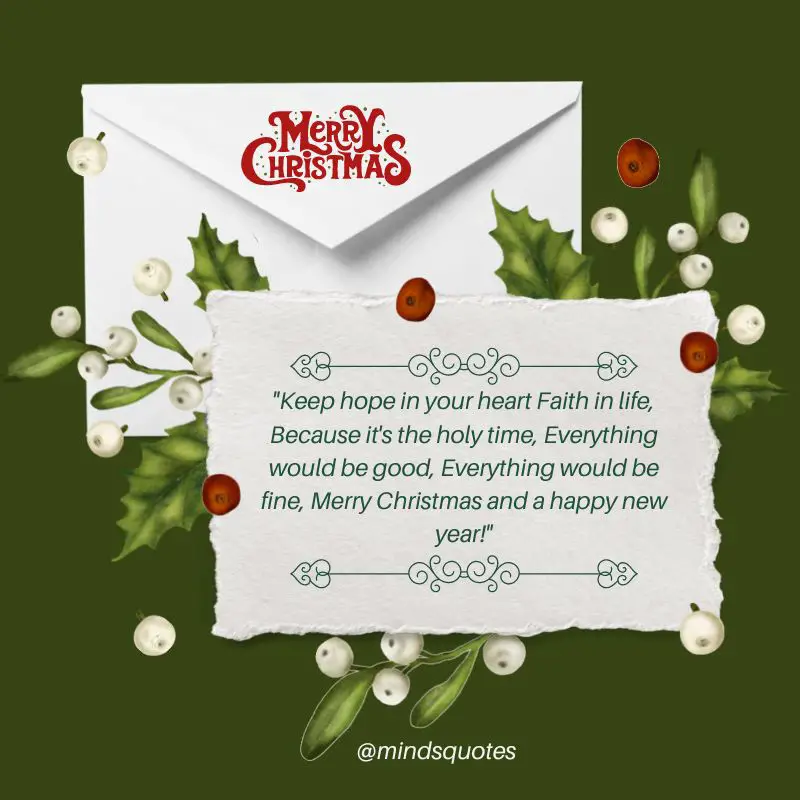 "Sounds of the carols, The homemade goodies, The delicious Christmas cake, Is all that make, This occasion so special today,  Merry Christmas!"
"Merry Christmas with lots of cheer, This Christmas oh my dear,  Will be more bright for you,  May you get everything new, Merry Christmas!"
Merry Christmas and Happy New Year Images