National Red Rose Day Quotes are the best way to explain the beauty of this flower. Every year on 12 June celebrate National Red Rose Day in the USA. The red rose is a symbol of love, passion, and romance for years. They are still given as a gift to express feelings of admiration and affection. This is an opportunity to celebrate the beauty and significance of this flower.
We hope these National Red Rose Day Quotes, Wishes, and messages will help you to celebrate this natural beauty and its use of it. To celebrate the day give your friends and partner a red rose with these words about red roses. This red rose will remind you of the power of love and beauty.
You May Also Enjoy Our Article on:
National Red Rose Day Quotes
People love to share red roses with their loved ones to express their feeling with heartfelt National Red Rose Day Quotes and messages. These quotes can be romantic or simple expressions of gratitude. On the day get ready to immerse yourself in the beauty and meaning of the red rose.
"Love planted a rose, and the world turned sweet." – Katharine Lee Bates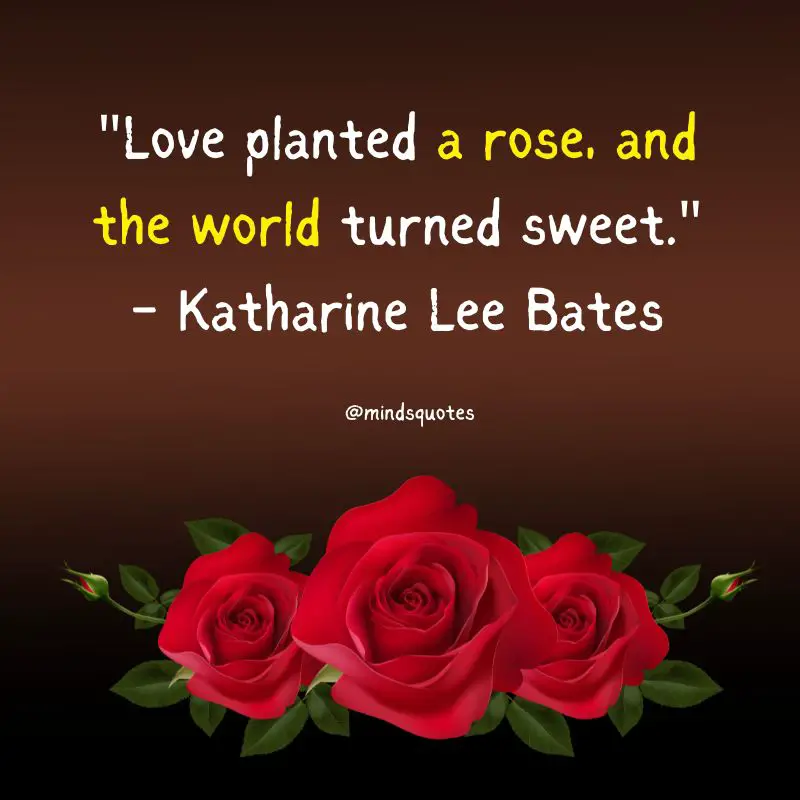 "A rose's rarest essence lives in the thorn." – Rumi
"The red rose whispers of passion, and the white rose breathes of love; O, the red rose is a falcon, and the white rose is a dove." – John Boyle O'Reilly
"A red rose is not selfish because it wants to be a red rose. It would be horribly selfish if it wanted all the other flowers in the garden to be both red and roses." – Oscar Wilde
"It is the time you have wasted for your rose that makes your rose so important." – Antoine de Saint-Exupéry, The Little Prince
"The red rose is a symbol of love and passion. It represents the deepest emotions and desires of the heart." – MindsQuotes
"A rose does not answer its enemies with words, but with beauty." – Matshona Dhliwayo
"A single rose can be my garden… a single friend, my world." – Leo Buscaglia
National Red Rose Day Wishes
To celebrate the day National Red Rose Day Wishes play a significant role on the day to wish everyone you love. Red roses have many meanings and messages. It's a simple but special gift to show your love, appreciation, and admiration. The day is to promote the red rose, the flower industry, and the art of giving a red rose to express your feelings.
"Wishing a very Happy National Red Rose Day. May the goodness and charm of red roses always inspire us to be happy."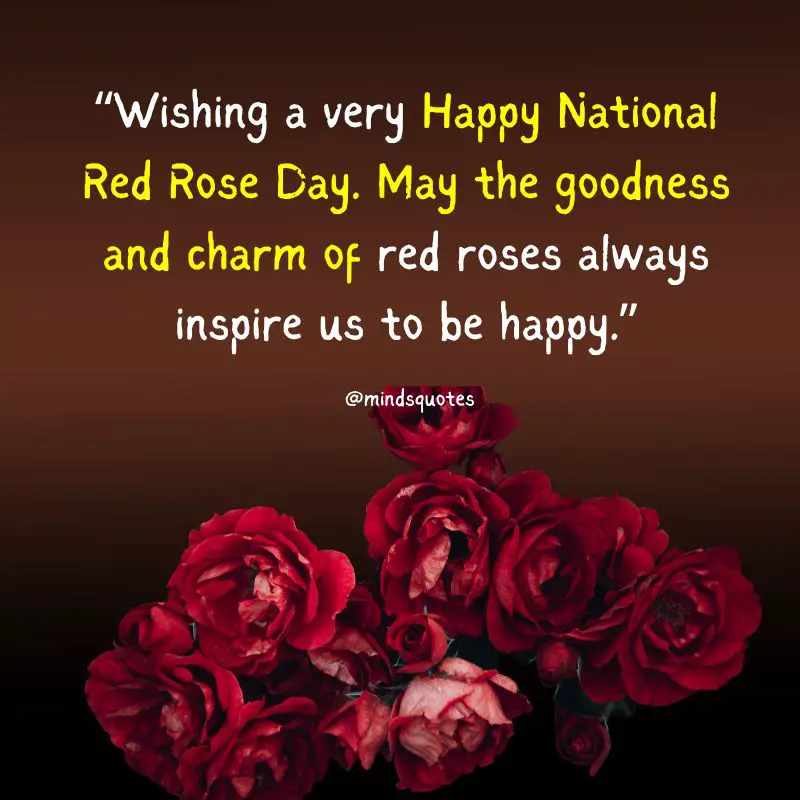 "Even a red rose has to live with thorns then how can we imagine a life without challenges? Warm wishes on Red Rose Day 2023."
"Red roses have the power to motivate us towards a better and happier life. Wishing everyone a Happy Red Rose Day."
National Red Rose Day Messages
This blog post is about a red rose day and quotes about red roses. This is the only flower that helps us express our feelings and admiration. It is also a day to know more about red roses and their hidden meaning. Like, comment, and share this post on your social media platform to celebrate the day on the internet. Also, share your thoughts about the red rose and the day in the comment section below.
"Red roses have the power to always make us happy inside and out. Sending warm greetings on the occasion of National Red Rose Day."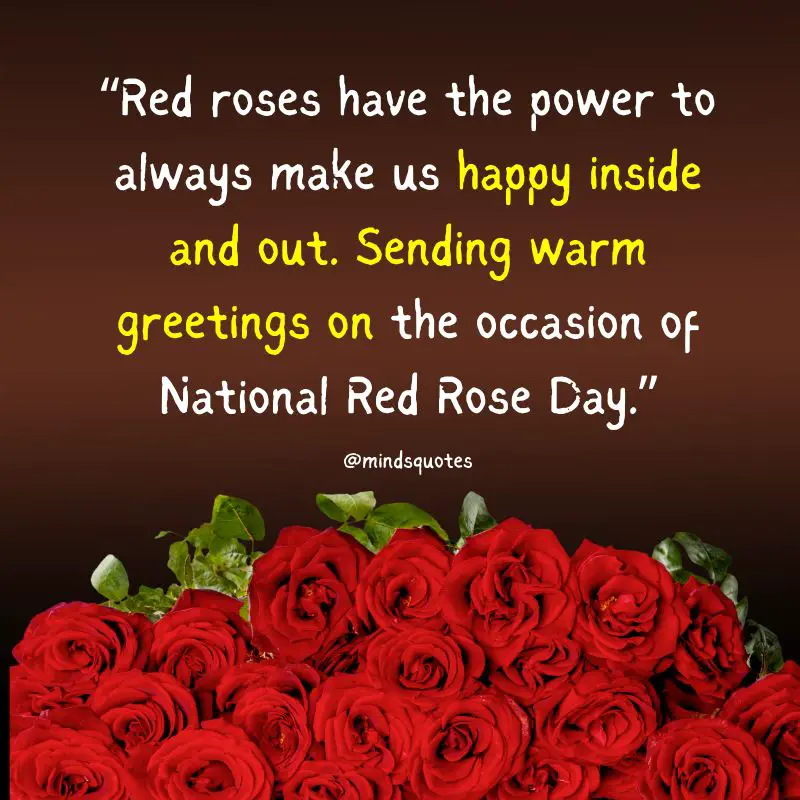 "Happy National Rose Day 2023! Hope your life bloomed like these roses and is filled with happiness and success."
"God has gifted me with the most precious red rose and that is you. Every day you add an enticing scent and life to my life. I thank God for beautifying my life with you. Happy Red Rose Day."
"Wishing a very happy and lovely National Red Rose Day to the most precious person in my life."
"Happy National Red Rose Day to someone who filled my heart with boundless love and happiness."
Conclusion