National Sex Day Quotes are to promote sexual health and enjoyable sex experiences. The day is celebrated every year on June 9th to encourage people to learn about sex. These quotes are funny, enjoyable, and insightful for starting a conversation about sexuality and intimacy.
In honor of the day we share some of our best National Sex Day quotes, wishes, and messages to celebrate the day. It also promotes the significance of sex education and inspires people to embrace their sexuality. The day is a chance to explore sexual desires through communication and consent.
You May Also Enjoy Our Article on:
National Sex Day Quotes
Sex is an activity for those species that are capable of reproduction to produce their kind. On the day learn all about sex and sexuality. For us, sex is not just a part of reproduction anymore it's also a satisfaction and pleasure for our mind and body. These National Sex Day Quotes will inspire and empower you to know more about sexuality and sexual health.
"Sex is not marriage but sex is part of marriage." – Justice Kojo Betil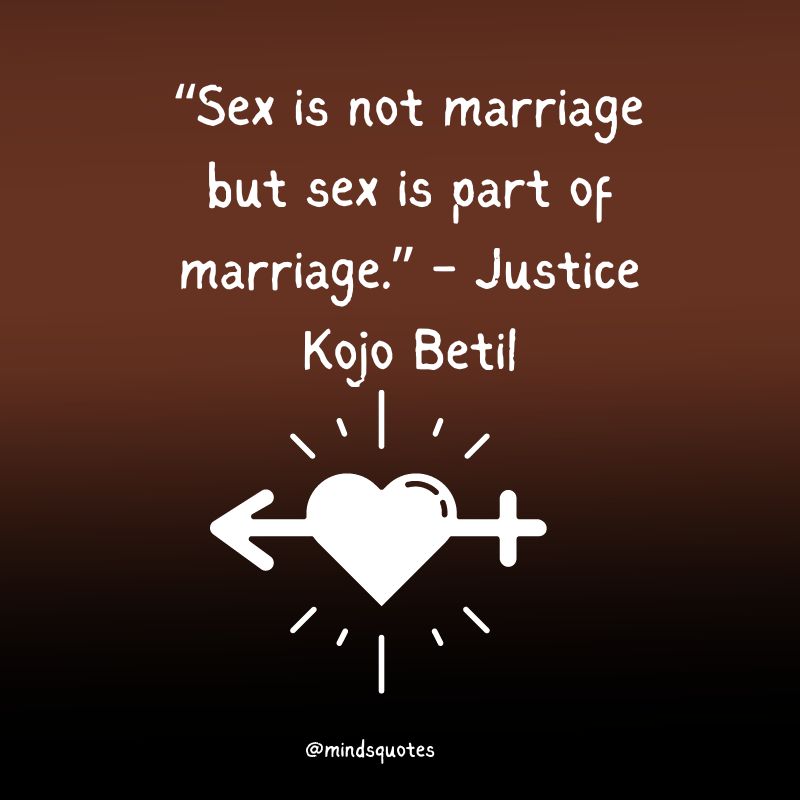 "Sex can be such a stark barometer for a marriage." – John Eldredge
"Passionate sex is great. A passionate marriage filled with passionate sex… so much better."
"Love is an ice cream sundae, with all the marvelous coverings. Sex is the cherry on top." – Jimmy Dean
"True love is not a hide and seeks game: in true love, both lovers seek each other." – Michael Bassey Johnson
"You always gain by giving love." – Reese Witherspoon
"There is only one happiness in this life, to love and be loved." – George Sand
"Couples who schedule a time to connect with each other have healthier, happier relationships." – Chris Kraft, Ph.D.
"Done well, marital sexuality can be a supremely healing experience." – Gary L. Thomas
"That's why the marriage bed is usually a pretty accurate picture of what else is going on in the marriage." – Kevin Leman
"Love and sex do not sustain a marriage." – Majid Michel
National Sex Day Wishes
National Sex Day Wishes is the best way to wish your sex partner in the morning of the day. The best thing to do on the day is to explore more about sex practically and theoretically with your consent partner. Celebrate the day with intimacy, pleasure, and sexuality in its all forms. People are taking an interest to celebrate the day in recent years to be aware of sexual health and all the things related to it and also overcome their shyness.
"Wishing you a memorable National Sex Day filled with love, connection, and endless pleasure!"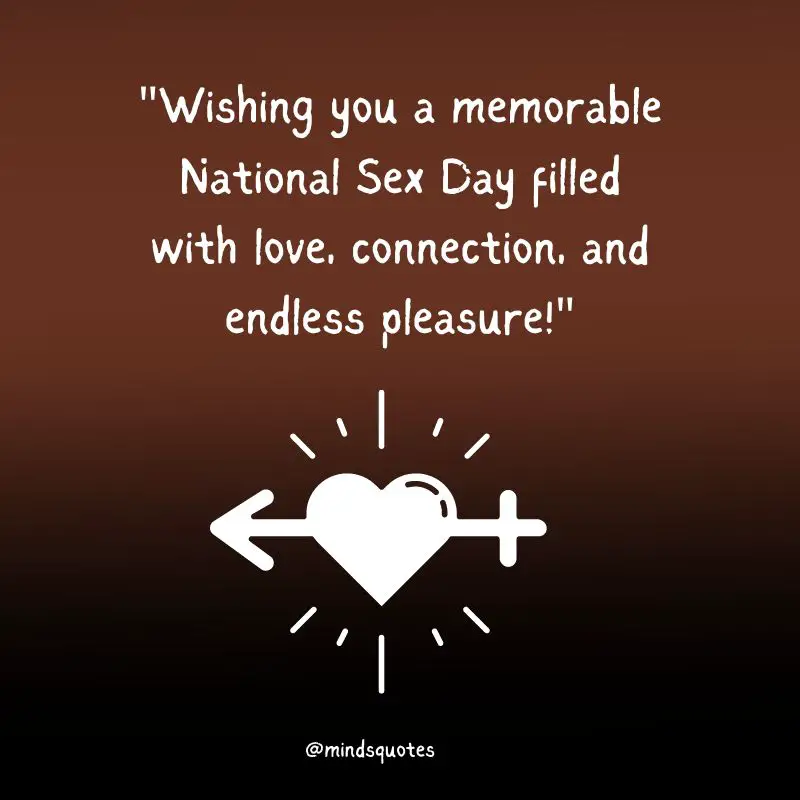 "May National Sex Day bring you and your partner closer, as you explore new depths of intimacy and enjoy the wonders of pleasure together."
"Sending you warm wishes on National Sex Day 2023! May your experiences be consensual, and passionate, and bring you both immense joy."
"Your clothes would look nice on my bedroom floor. Happy National Sex Day."
National Sex Day Messages
The day is an opportunity to talk about it openly and engage yourself in a conversation about this topic that can be considered taboo. National Sex Day Messages have a diverse range of perspectives and opinions on sexuality and sexual health. These messages are powerful and thought-provoking that express the complex, exciting, and taboo topics about sex.
"I want to capture you, like this, and freeze it forever. Happy National Sex Day."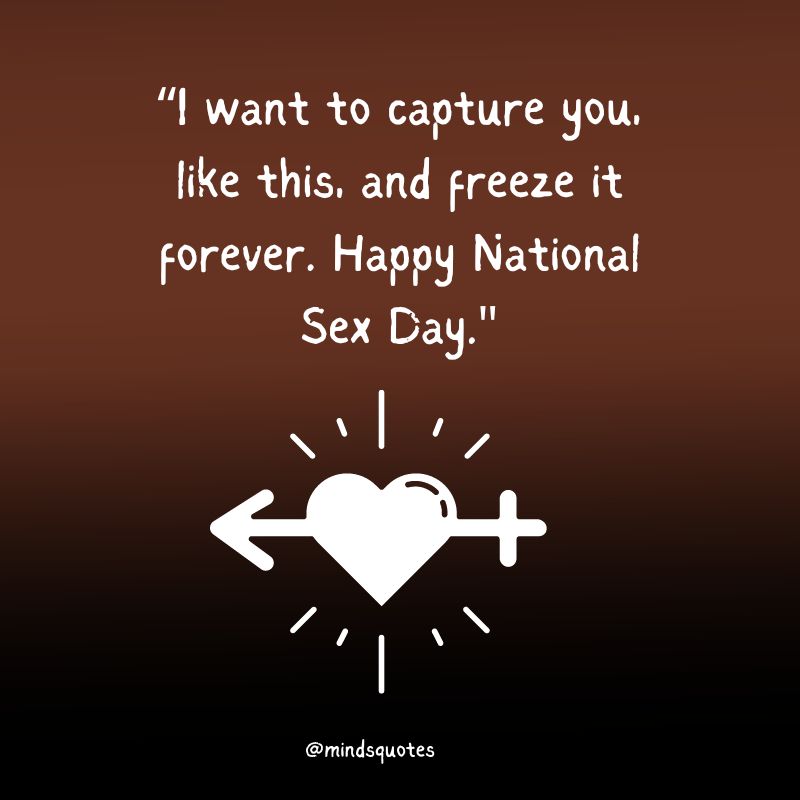 "Embrace the celebration of National Sex Day with love, respect, and open communication. Here's to discovering new heights of pleasure and forging deeper connections!"
"May National Sex Day be a reminder to prioritize your sexual well-being and explore the many facets of pleasure that bring you happiness and fulfillment."
"I think same-sex couples should be able to get married." – Barack Obama
"Push me up against the wall and do dirty things to me."
Conclusion
This post is about National Sex Day Quotes, Wishes, and Messages. These quotes and messages are dedicated to promoting sexual health and positive aspect of sex. These words of encouragement can help you start a conversation about sexuality and create a safe and inclusive space for everyone.
Our collection of quotes and messages are from authors, celebrities, and sexologists to inspire you to improve your sexual well-being. Like and share this post on your social media and comment us what you think about sex and the day in the comment section below.