Western Australia Day Quotes to celebrate the foundation of Swan River Colony. The day is also known as foundation day. It's a public holiday all over Western Australia officially. Every year the first Monday of June is celebrated as Western Australia Day and this year the day is held on the 5th of June. The day is to honor the Swan River Colony which was established in 1829.
There are many different events and activities arranged all over the state to celebrate the day. You can join such events or activities to celebrate the day. Sharing Western Australia Day Quotes Wishes and messages is also a way to enjoy the day. We hope you enjoy these quotes and the wishes we share. Celebrate the day with your friends and family and share it with others on the social media platform.
You May Also Enjoy Our Article on:
Western Australia Day Quotes
This public holiday is to remember the culture, history, and achievements of Western Australia. These Western Australia Day Quotes will inspire you to be a Western Australian and gives you some idea to make the day special. They are also a way to show your love and pride for the state.
"Australia is my lens. I cannot see the world any other way." – Peter Carey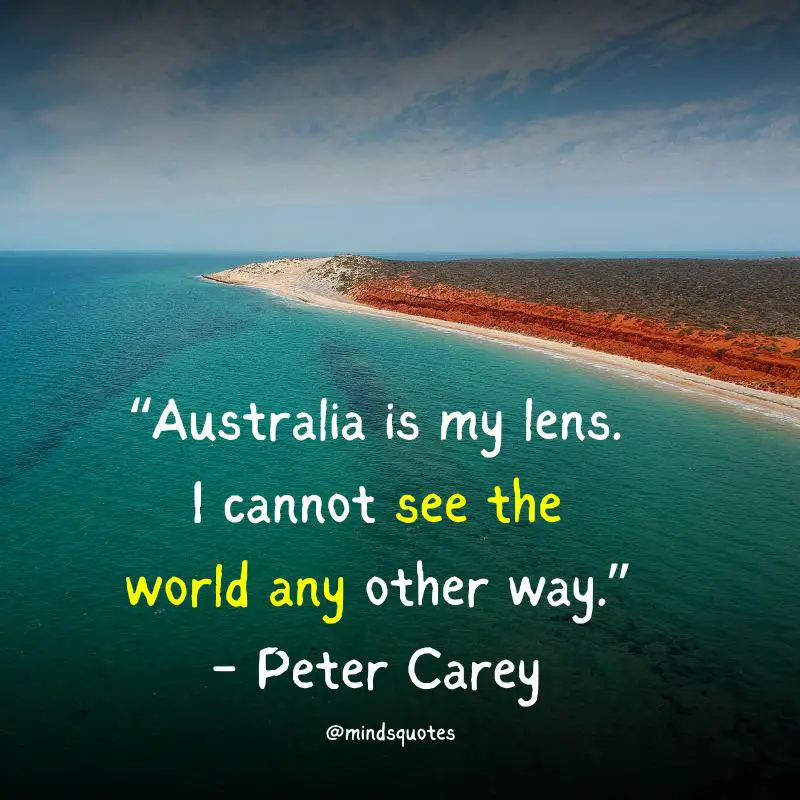 "As a leader, you must celebrate life, you must celebrate success and paradoxically, you must celebrate heroic failures." – Lieutenant General D.M. Mueller
"Being lost in Australia gives you a lovely sense of security." – Bruce Chatwin
"God bless America, God Save the Queen, God defend New Zealand, and thank Christ for Australia." – Russell Crowe
"I'm in love with the city. You can impress an Australian with a city, but you can't impress them with a beach." – Rose Byrne
"We today take this first step by acknowledging the past and laying claim to a future that embraces all Australians." – Kevin Rudd
"Don't worry about the world coming to an end today. It is already tomorrow in Australia." – Charles M. Schulz
"We believe in the Australian promise; that if you work hard, you won't be left behind." – Wayne Swan
Western Australia Day Wishes
"Warm greetings on the occasion of Western Australia Day. Let us always take pride in being a unique and wonderful state."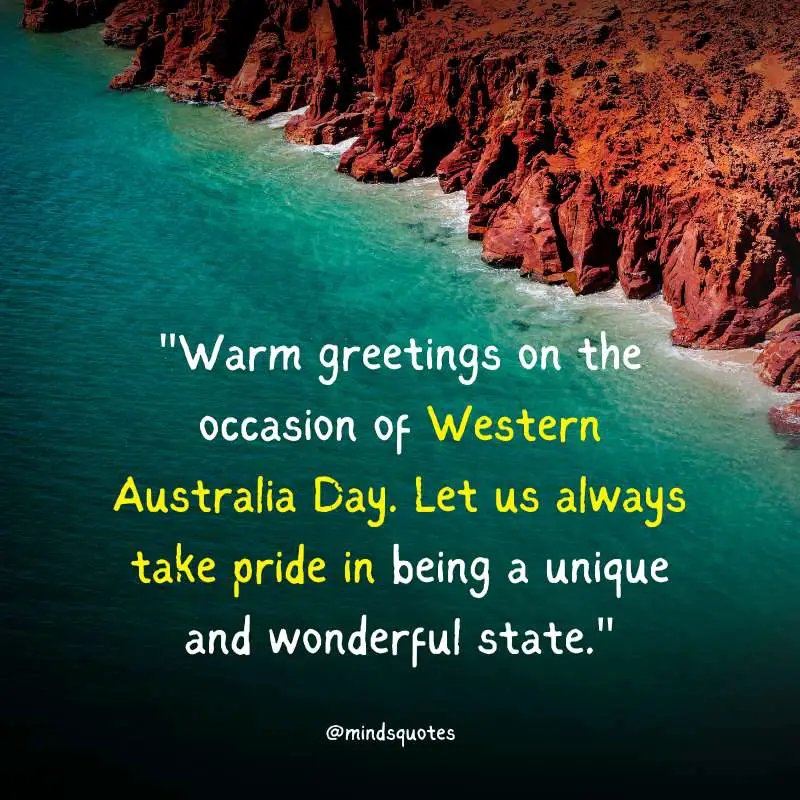 "Warm wishes on Western Australia Day to you my dear. There are no reasons why you should not celebrate this day."
"On behalf of the foundation of swan river, we all wish you all a very Happy Western Australia Day 2023."
"May you have a blast on the occasion of Western Australia Day that you are going to remember forever because that is the way to celebrate it."
Western Australia Day Messages
"On this festive season for this auspicious day, we hope all of us celebrate it with all our heart's joy a wonderful Western Australian day."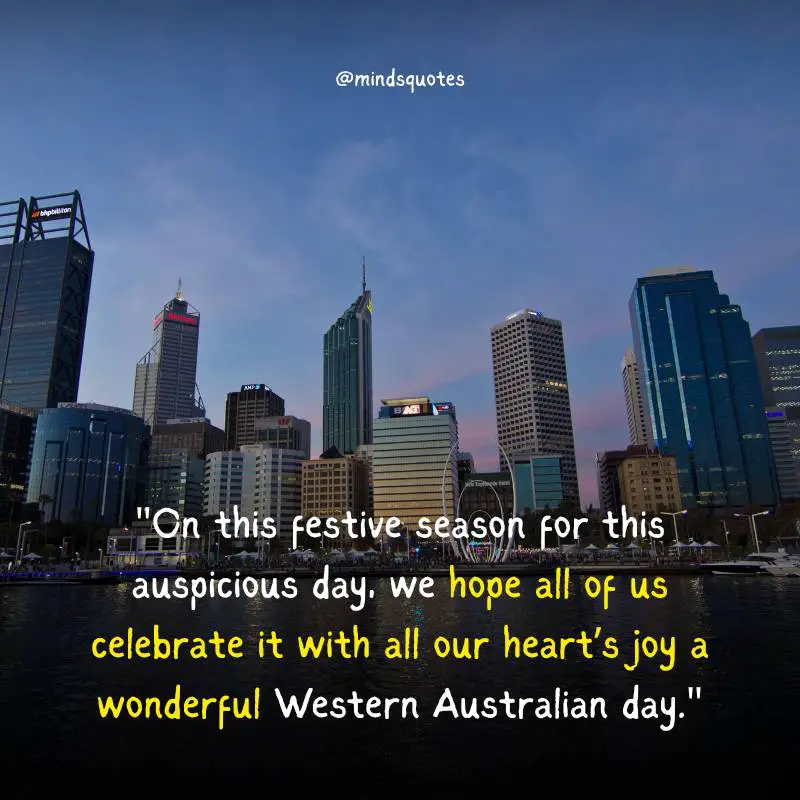 "Have a feast, and have the nicest day today since it's the birthday of our land, it's the merry Western Australian day."
"Happy Western Australia Day 2023. We reiterate our best wishes on this joyful day for you, us, and all of Australia."
"Independence is a Precious gift of God May We Always Remain Independent A Very Happy Western Australia National Day to You."
Conclusion
This blog post is about Western Australia National Day and Western Australia Day quotes, wishes, and messages to honor the nation. We share these quotes and messages to help you celebrate the day and express your feelings as a Western Australian with the world. Like and share this post on your social media platform to show the world about the day. Comment your thoughts about the day in the comment section below.