Sending Merry Christmas Greetings Message cards to wish them about the day and what's your plan for that day with them is a great thing. It's revealed what you think about them, and how much you miss them. At a time when someone is close to you and he or she is not with you at that moment then they read all those messages and greetings. It feels nostalgic and takes you back to that day in your mind. But sending messages on mobile can't make you feel it and there is a big chance all those messages can be deleted at any moment by mistake or because of some technical issues.
We live in a world where almost everything is digital. People invite or wish each other in messages or by calling them. It's good for those who live so far from their relatives and don't have time to go there. But sending a greeting or a card is the best to wish someone. Some special days of a season repeat every year and you have to make some preparation before it happens. 
Christmas Wishes Card for Wishing your friends and family members by sending them greeting cards with some wish messages on them and surprising them. Here we collect some best Christmas wishes messages for greeting cards. Read it and write it for all your loved ones with love and kindness. Invite them to celebrate the day.
Merry Christmas Greetings
God sent his only son to save the world from sins. He will grant you all you wish. All you got to do is believe. Merry Christmas.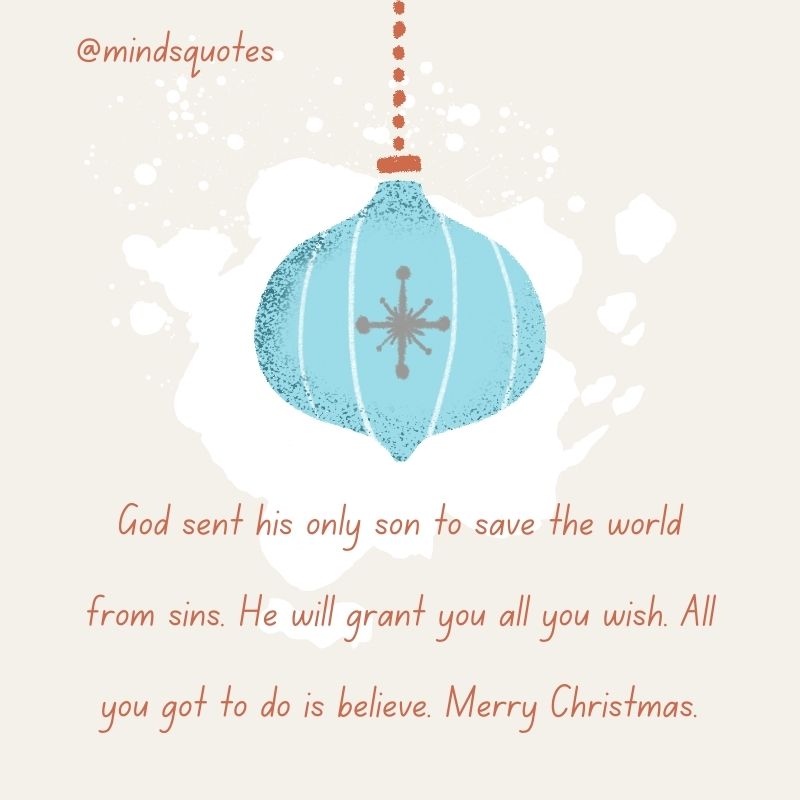 "At Christmas play and make good cheer, For Christmas comes but once a year." – Thomas Tusser
"May the true spirit of Christmas shine in your heart and light your path!"
"May all your stress fade away and your heart is filled with wonder and warmth. Merry Christmas!"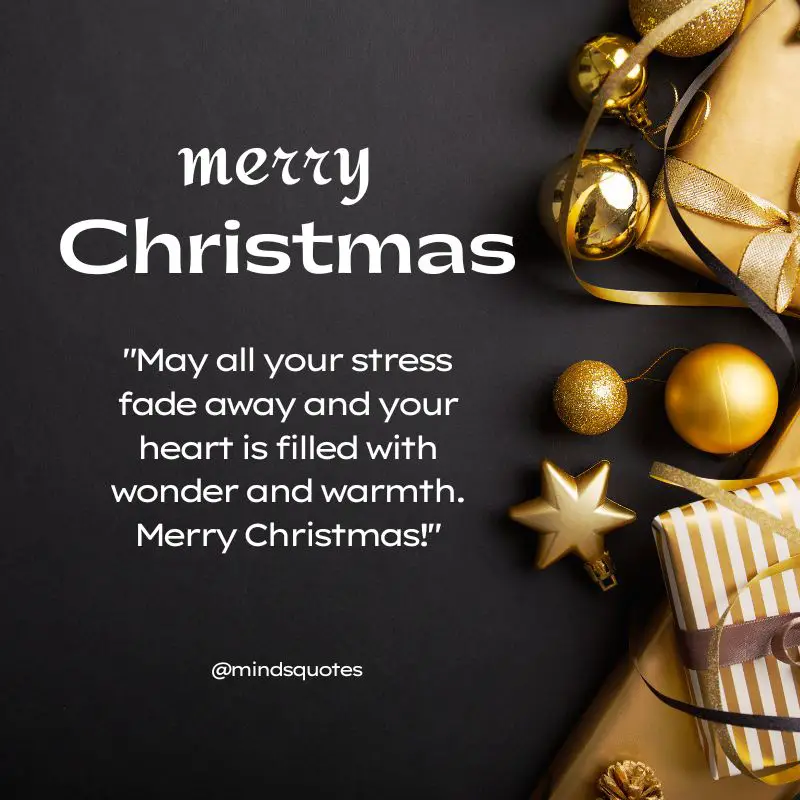 "It's people like you that make Christmas so special and meaningful. Thank you and Merry Christmas!"
May God bless you and your family with the grace of love and peace. You are blessed! Have a Merry Christmas and a Happy New Year.
"Christmas is the time to receive and send blessings. Wishing you a very Merry Christmas!"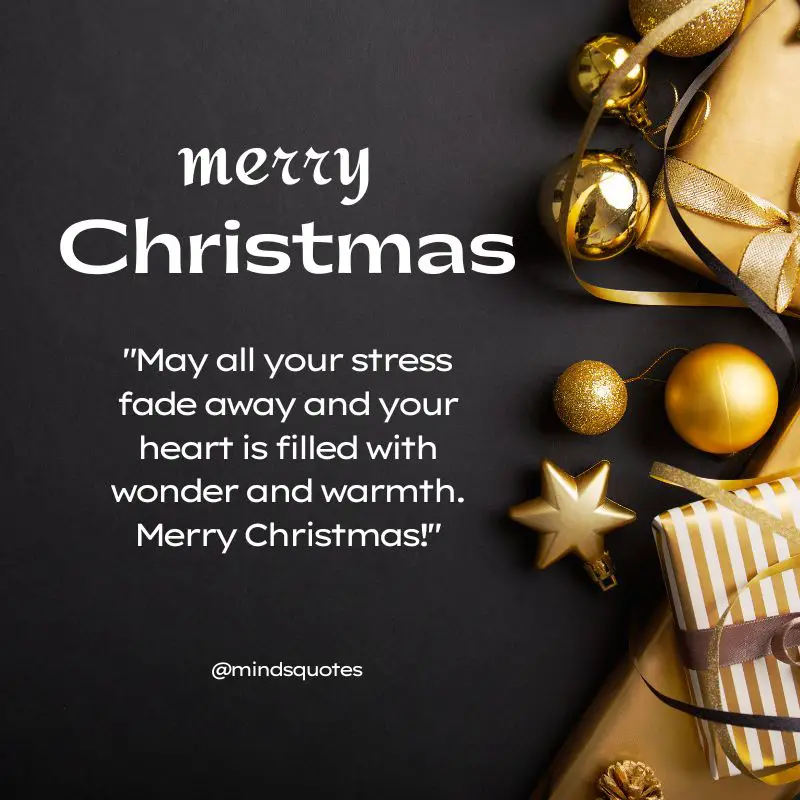 Let the Christmas light shine upon you with lady-luck by your side, a jackpot on your head and a sizzling hottie holding your hand. Have a Ball this Christmas!
May Baby Jesus bring happiness and luck to your home. May He wipe away all your sorrows and bring you eternal peace. Merry Christmas to you.
Warmest wishes to you on this season of love, giving and bliss, Merry Christmas to you and your family, God bless!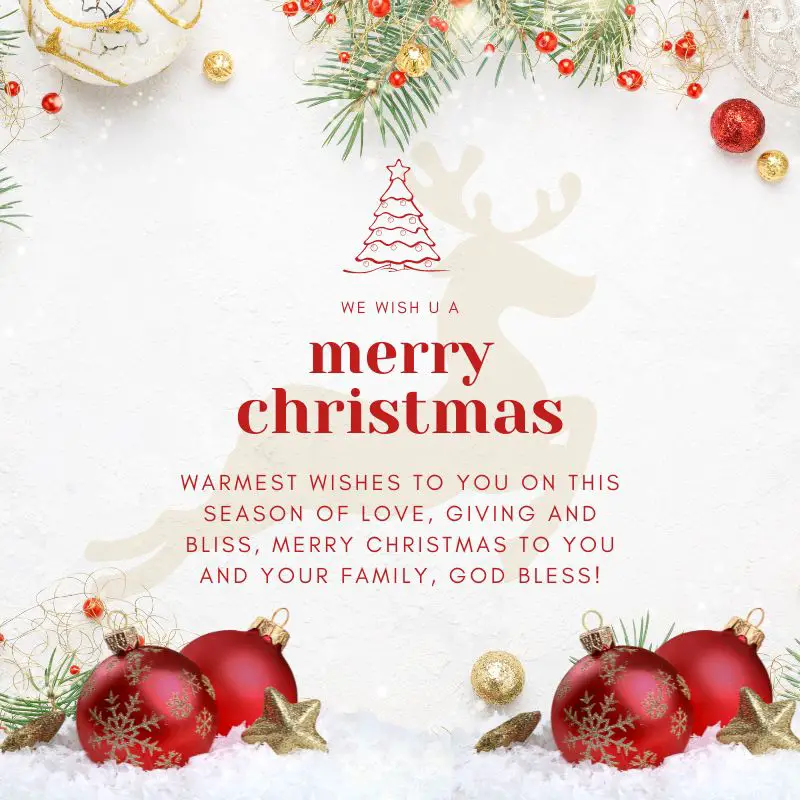 "I will honour Christmas in my heart, and try to keep it all the year." – by Charles Dickens
The holiday season has begun,  Oh what a fun,  May this Christmas be great for you,  May you get all the things so new, Merry Christmas to you and your family, Be blessed!
"May your heart and home be filled with all the joys of the festive season. Have a wonderful Christmas!"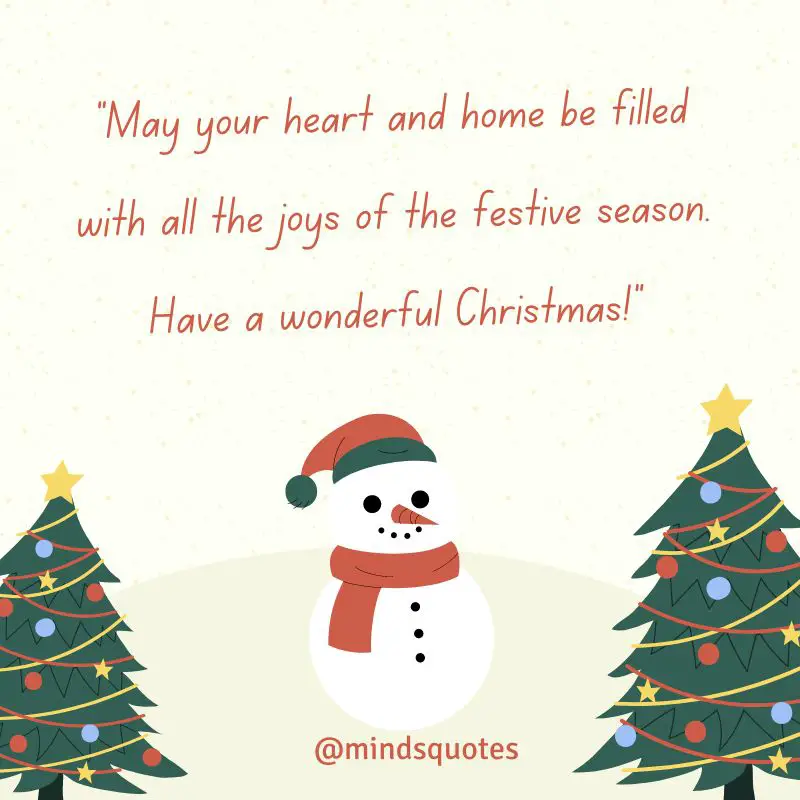 "Christmas is the day that holds all time together." – by Alexander Smith
"Peace on earth will come to stay when we live Christmas every day." – Helen Steiner Rice
"I wish you many blessings, much happiness, and even more love. Merry Christmas!"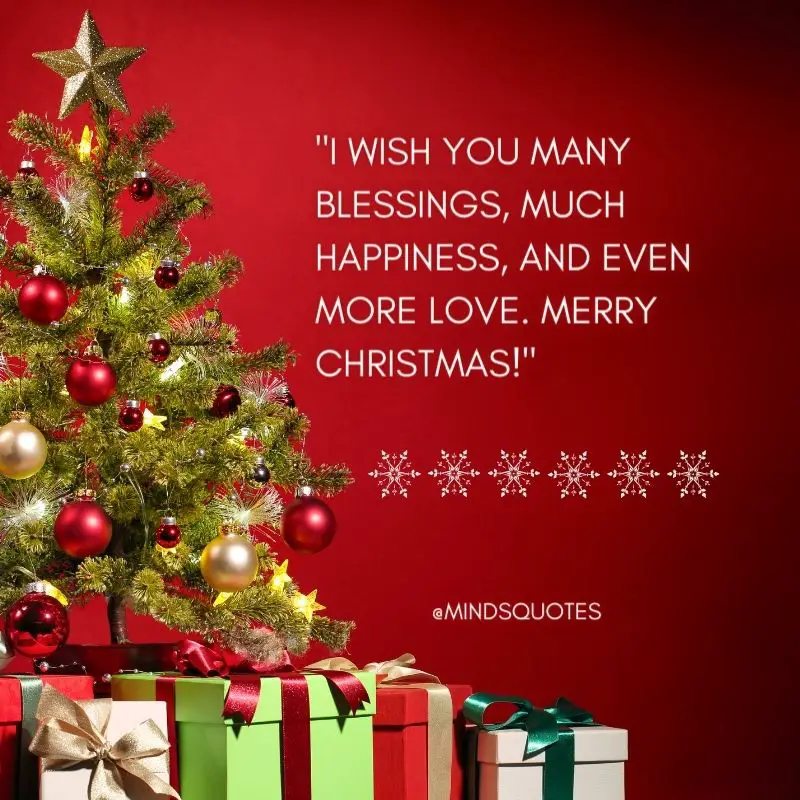 Wishing you Merry Christmas, Filled with lots of love, Lots of peace, And hope in your heart, Have a wonderful start this Christmas, Merry Christmas!
May you get all the joy, peace and prosperity this Christmas! May this season brings new happiness in your life, Merry Christmas and a happy new year!
"Wishing you a Christmas that's merry and bright! Merry Christmas with lots of love!"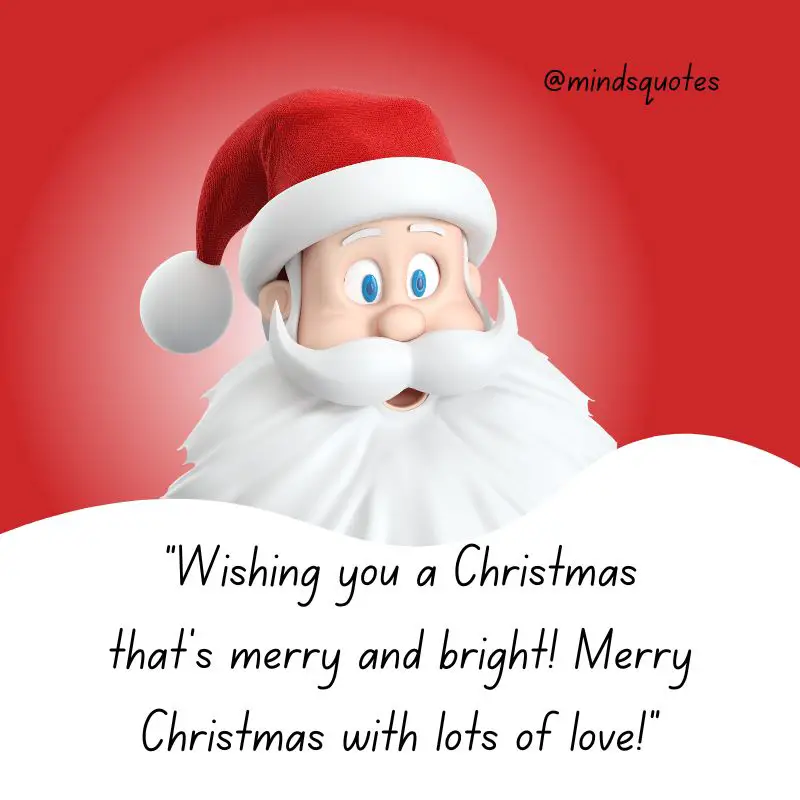 For all the wonderful memories, For all the moments so new, Christmas is a special time, A time when everything looks wonderful like dew, Merry Christmas and a happy new year to you!
"Wishing you a season that's merry and bright with the light of God's love!"
The timeless message of Christmas,  And goodness in the heart,  Here is a warm with from, Me for that wonderful start,  Merry Christmas and a happy new year to you!
Merry Christmas Greetings Images