Funny Christmas Wishes is about enjoying yourself with others during this holiday season. Because it is the occasion of joy and happiness. We are Born, grow up, and die. But what makes us live forever? All those people you love and live with, all those happy and fun times you spent with them that make us feel everything. In this season people try to forget all those bad things that happened before and look forward to the glowing tomorrow.
People also make fun with Santa clauses, some people make themselves Santa for their kids or some other kids. And some kids try to be very funny with Santa. For children, Christmas is about candies and making fun with friends. For women, it's shopping, fashion, and makeup to impress their loved ones and for men, it's all about credit card bills and expensive gifts. All this is to wish everyone a 'Happy Christmas' and make them happy.
Wish everyone a 'Happy Merry Christmas' and have some fun during the Christmas season. To make fun you can make a temporary girlfriend or boyfriend, who knows that temporary thing will stay forever. You can make fun with friends or friends circle by sharing some funny wishes. Share all those wish messages with others and take care of yourself and your friends, family members and enjoy the day.
Funny Christmas Wishes
Christmas is a time for joy, laughter, and cheer. What better way to spread holiday cheer than with a funny Christmas wish? Whether you're sending a Christmas card, email, or text, a funny Christmas wish is sure to put a smile on your recipient's face.
Funny Christmas Wishes are sure to put a smile on the face of everyone on your holiday list. So, whether you are looking for a Funny Christmas Wish for your friends, family, or loved ones, we have just what you are looking for!
"Christmas is one day when girls get to kiss boys to wish them without being called a slut!"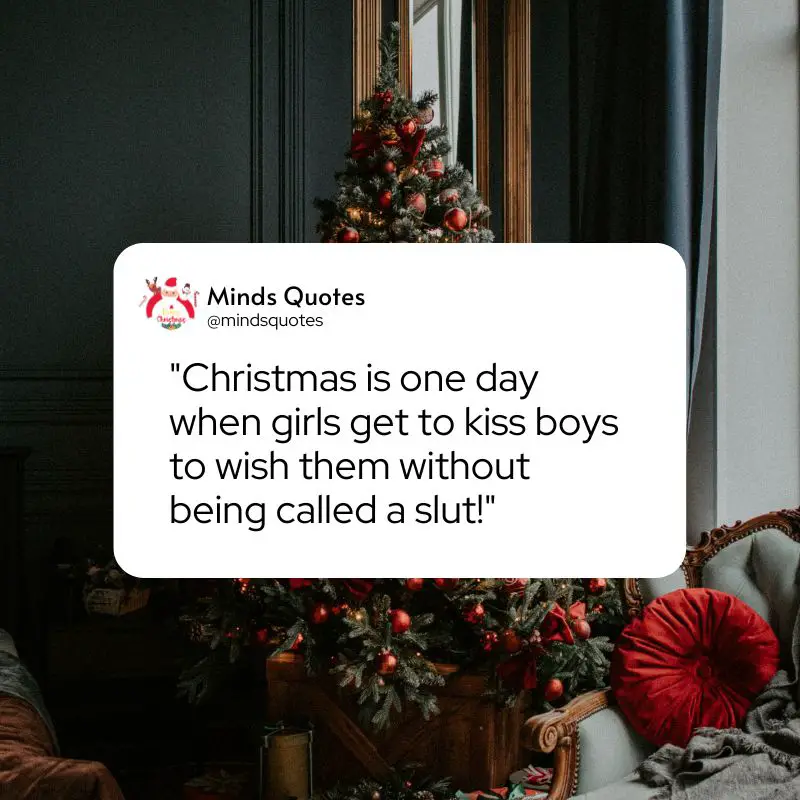 "May I give a beautiful word on this holiday occasion. Christmas was only the first one, rest are just the anniversaries that follow. Merry Christmas!"
"Dearest God, this Christmas I planned on going green. So please get the point and send my lots of cash this Christmas. Thank you!"
"Christmas waves a magic wand over this world, and all your cash suddenly disappears!"
"I hate Santa! He reminds me of the men who come for 10 minutes, do their thing and disappear for the remaining 364 days!"
"May Santa and his elves bring you bundles of joy and the Yuletide cheer! Merry Christmas and a Happy New Year to you and to your family!"
"People say that Santa will grant your wish Go and check under that tree, But from my childhood I could only see."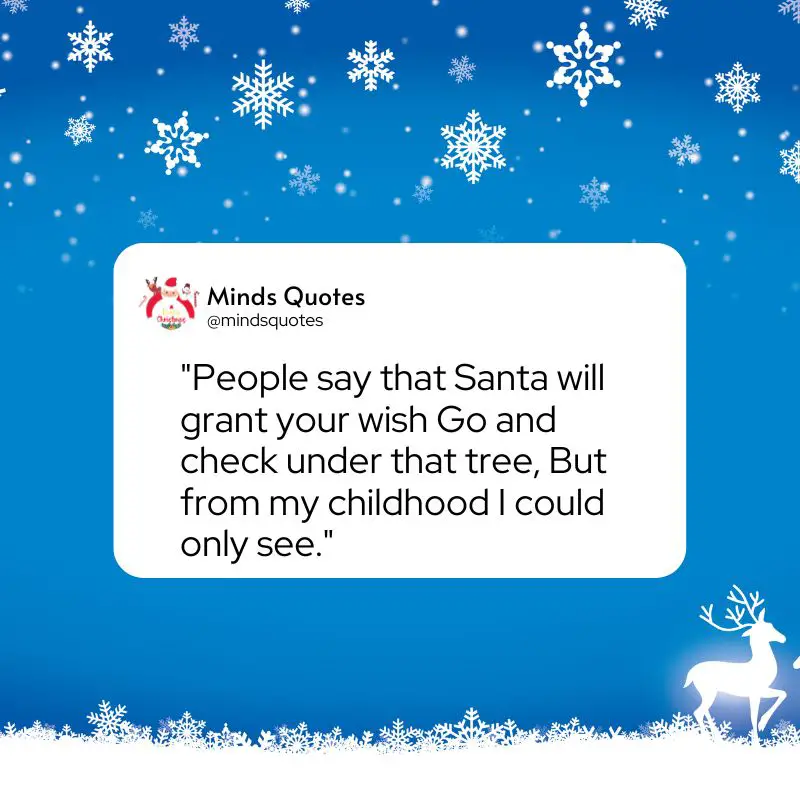 "The one thing that no one wants to find in the stocking on Christmas morning, is a key to their own car. Spread the fun and spirit. Merry Christmas."
Funny Christmas wishes for Boyfriend
Christmas is a fun and festive time of year! It's a time when we exchange gifts and enjoy time with someone special. If you're looking for a way to spread some extra holiday cheer this year, why not send your boyfriend a funny Christmas wish?
Sending a funny wish to your boyfriend is a great way to show him how much you care. It's also a great way to make him laugh and put a smile on his face.
So, if you want to add a little bit of humor to your holiday season, then read on for some funny Christmas wishes for your boyfriend!
"Santa is not going to give gifts to bad girls. So it's better you don't expect one. Merry Christmas."
"You always confuse me because sometimes I feel you are my best Christmas blessings and sometimes I feel you are the biggest mistake."
"Warm wishes on Christmas to my boyfriend. You always make me smile and that is something I wish never changes between us."
"I don't need any more presents at Christmas because I have you and I am sure you can buy me everything that I desire."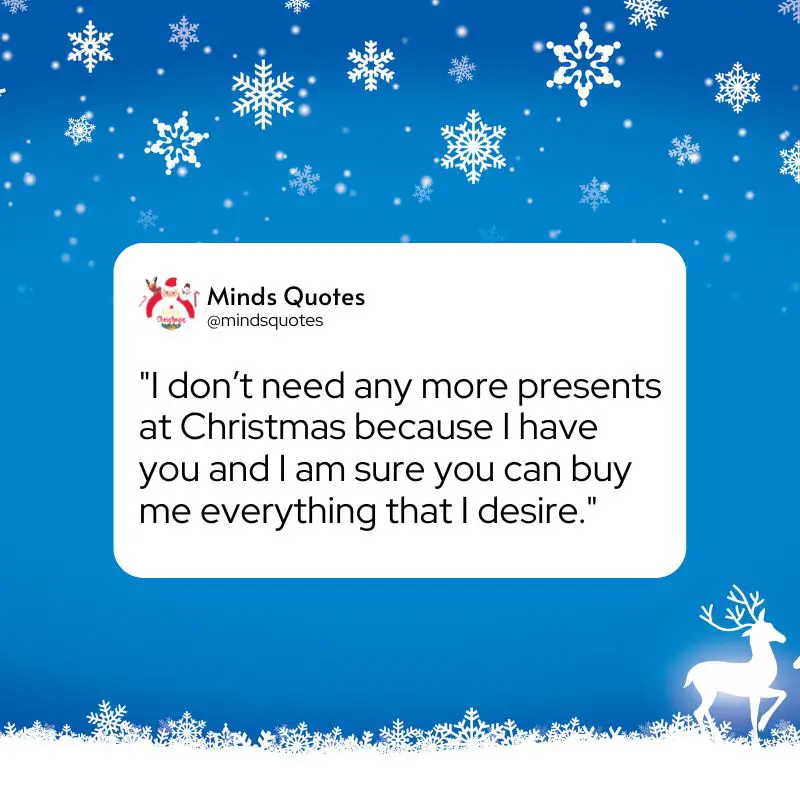 "When I look at you, I see Santa in you, who can get me the most desired presents and hug me tight to wish me Merry Christmas."
"When I say I don't want any present, I am just being nice… so I will be waiting for my surprise Christmas gift which is a solitaire."
Funny Christmas Wishes to Coworkers
While some people prefer their Christmas holiday season to be filled with religious celebrations and time spent with family, others might find it to be a more stressful time of year. For many people, the holiday season is a time when they are required to balance work with social obligations and familial responsibilities. This can be a difficult thing to do, and it can often lead to people feeling frazzled and burnt out.
One of the best ways to combat this feeling is to take a break from the hustle and bustle of the season and focus on enjoying the company of those around you. One way to do this is by sending Funny Christmas Wishes to Coworkers.
This act can help to lighten the mood and bring some levity to an otherwise hectic time of year. It can also be a way to show your coworkers that you appreciate them and that you value their company.
One great way to make the holidays more enjoyable for your coworkers is to send them funny Christmas wishes. If you can make them laugh, they'll appreciate your holiday cheer all the more. But what kind of funny wishes should you send?
"I love the holidays. But sometimes I could use a little less "Jingle Bells" and a little more "Silent Night"."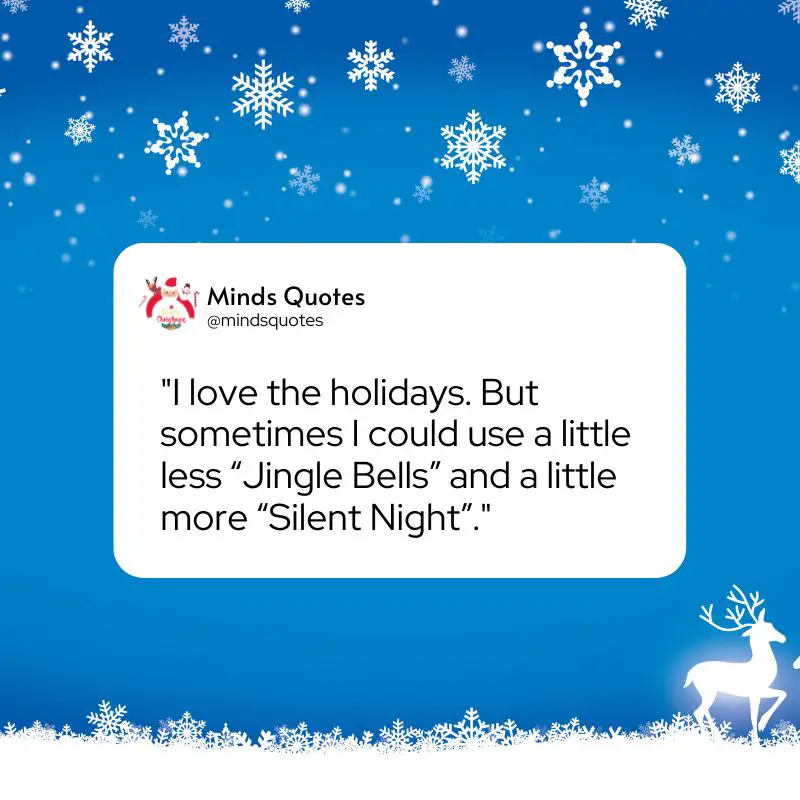 "Happy Holidays! May there be plenty of sales and coupons wherever you go to do your Christmas shopping."
"I am amazed even though you are a troublemaker, you never compromise the quality and commitment. Keep it up."
"Thank you for the motivation at the office. I hope God gives you the same and lots of happiness this Christmas."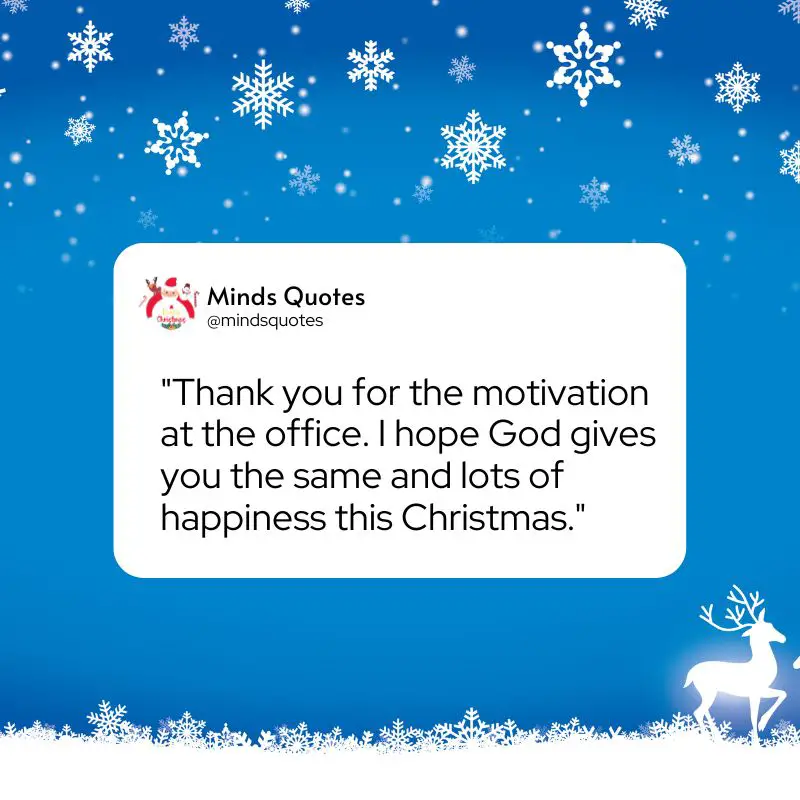 "They say the best Christmas gifts come from the heart… but cash and gift cards do wonders too! Happy Holidays!"
"The kind of energy you bring to the office is a blessing for all of us. I hope you have a beautiful and energetic Christmas."
"I've never decked the halls and I have no idea what Jingle Bell rock is. But I hope your Christmas rocks!"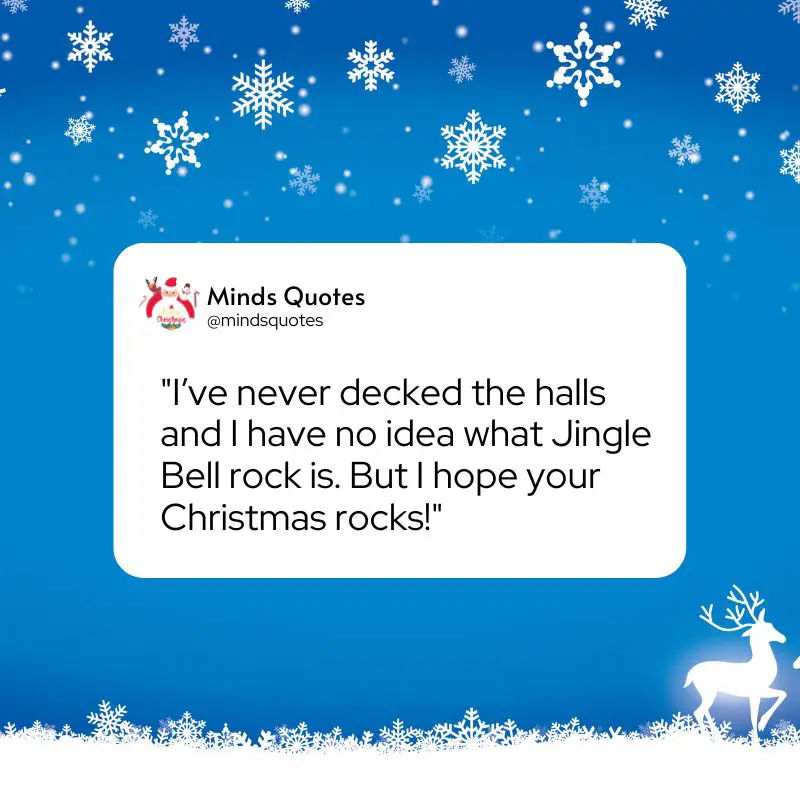 "Thank you for making me often giggle in that dark, gloomy place called office/work. Merry Christmas, favorite colleague."
"It's the most wonderful season indeed – until everything has to be cleaned up, and the credit card bill arrives."
"Enough time with your co-worker; enjoy this holiday with your family now. Have a great Christmas."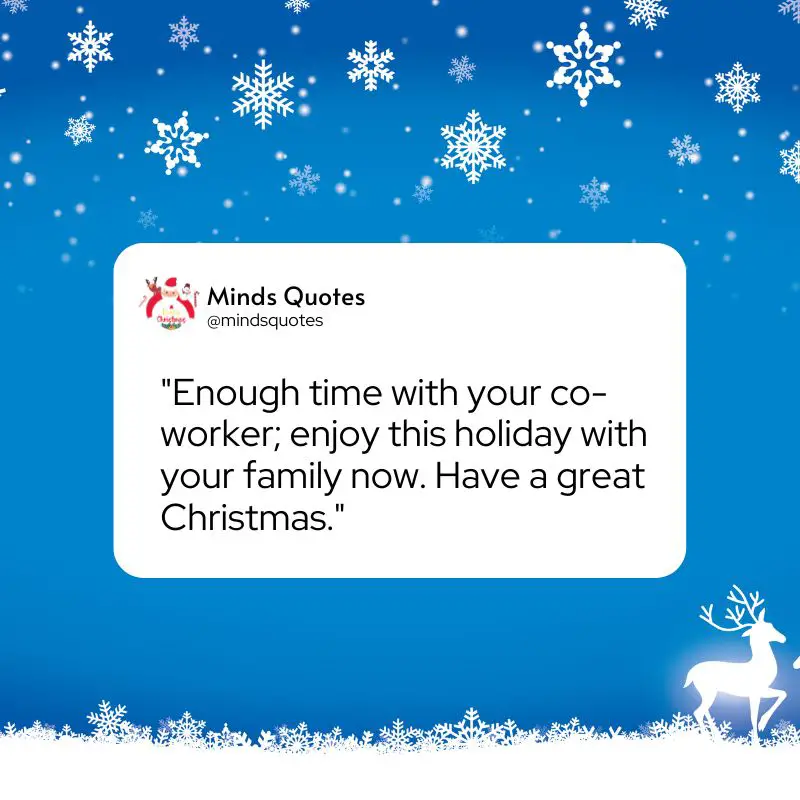 "Merry Christmas! May the lines at the stores you shop at being short, and may your patience be long this holiday season!"
"Merry X-mas! May you be surrounded by jolly elves – and not nasty grinches- this holiday season!"
Conclusion
Merry Christmas, and happy holidays! If you're looking for some funny Christmas wishes to include in your holiday greetings, look no further! To give you some ideas, we've compiled a list of funny Christmas wishes that you can use.
Feel free to adapt them to your home, workplace, and colleagues. And if you're looking for more holiday cheer, be sure to check out our list of the best Christmas gifts. Wishing you all a safe and happy holiday season! Please LIKE, COMMENT, and SHARE this post to spread the holiday cheer!