Parents Quotes come in all shapes and sizes. Some are heartwarming, while others make you laugh out loud. But one thing is for sure – they all have the power to make you think. Being a good parent is not an easy task. It requires the ability to be loving, caring, and protective at the same time.
It also means that you should be able to set clear boundaries and expectations for your children while allowing them to grow and learn from their own mistakes. And finally, it calls for being there for your kids no matter what – even if they're all grown up!
Parents Quotes are a popular topic on Twitter, Pinterest, and other social media sites. People often post these quotes when they are feeling grateful for their parents or when they need some parenting advice.
Parent's Quotes are a special type of quotation. They are often sentimental and sometimes humorous. They can be about how much we appreciate our parents or simply recounting a funny moment with them. Quotations about parents can also offer wisdom, as in the case of "Withholding love is like withholding air."
These quotes can be used on greeting cards, in speeches, or in articles. Parents play a very important role in our lives, and it is important to celebrate that role through quotations. Here are some Parent Quotes from around the internet that perfectly sums up what it means to be a good parent.
Parents Quotes
Parents Quotes are a great way to show your appreciation for all they do for you. They also make great additions to a scrapbook or photo album. Parenting is hard. It's one of the most rewarding things we do, but it's also one of the most challenging. That's why it's important to have a good sense of humor about it. There are a lot of quotes about parents. Some are poignant, some are funny, and all of them offer insight into the complicated relationship between parents and their children. Here are some of our favorite Parent Quotes.
"A parent's love is whole no matter how many times divided." — Robert Brault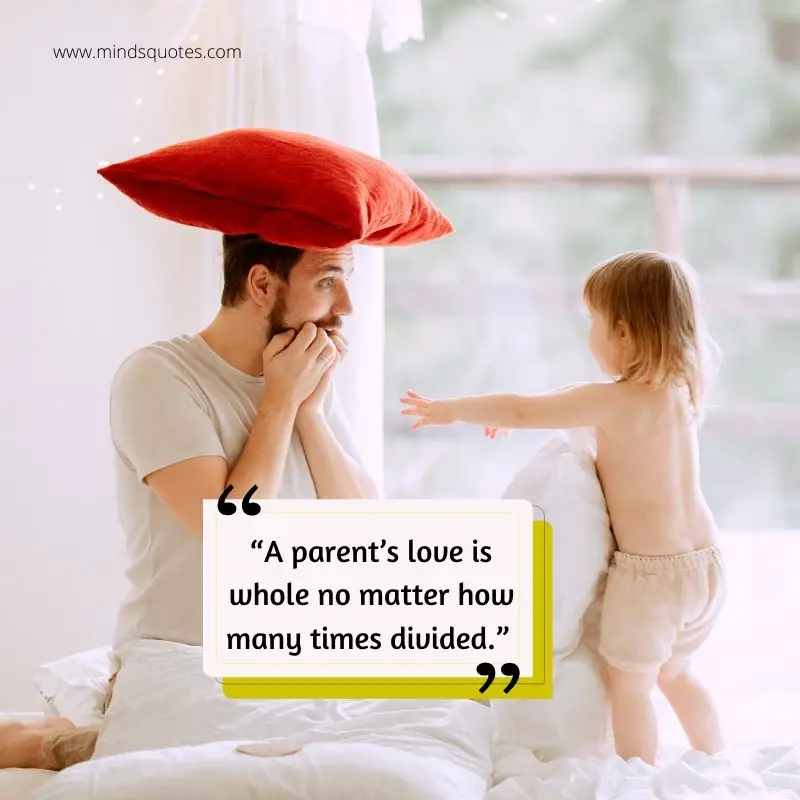 "We never know the love of a parent till we become parents ourselves." — Henry Ward Beecher
"Honor your parents and your sons will honor you."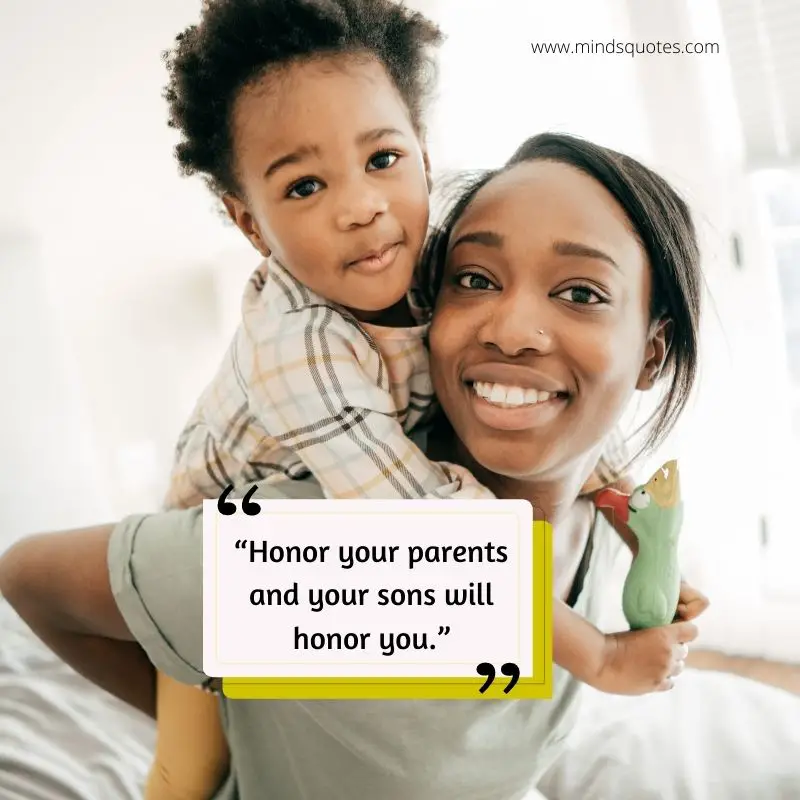 "If you've never been hated by your child, you've never been a parent." — Bette Davis
"Children learn to smile from their parents." — Shinichi Suzuki
"The child supplies the power, but the parents have to do the steering." — Benjamin Spock
"Appreciate your parents. You never know what sacrifices they went through for you."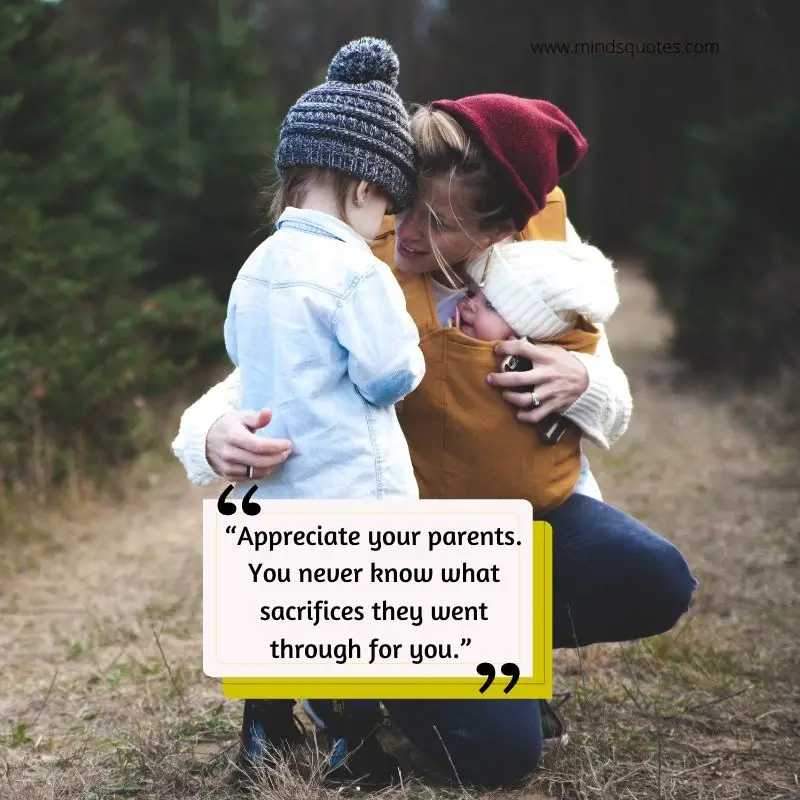 "My father, he was like the rock, the guy you went to with every problem." — Gwyneth Paltrow
"You can learn many things from children. How much patience you have, for instance." — Franklin P. Adams
"Children have more need of models than of critics." — Carolyn Coats
"My parents didn't raise me to order something expensive when someone else is paying." — Nitya Prakash
"The most important thing that parents can teach their children is how to get along without them." — Frank A. Clark
"It is time for parents to teach young people early on that in diversity there is beauty and there is strength." — Maya Angelou
"There's nothing like your mother's sympathetic voice to make you want to burst into tears." — Sophie Kinsella
"Next to God, thy parents." — William Penn
"I take my children everywhere, but they always find their way back home." — Robert Orben
"Perhaps it takes courage to raise children." — John Steinbeck
"First your parents, they give you your life, but then they try to give you their life." — Chuck Palahniuk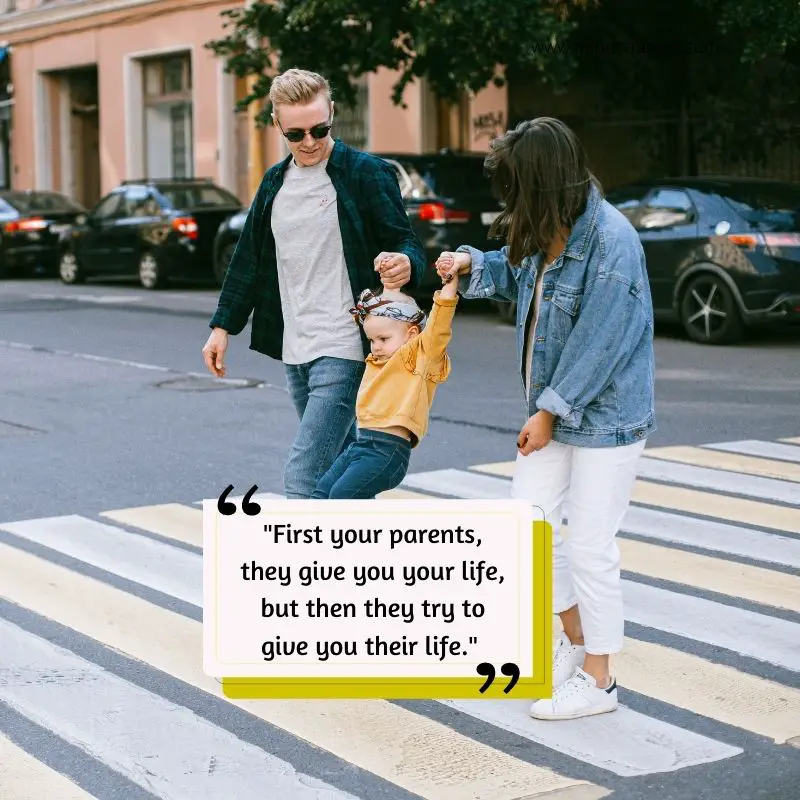 "It's difficult seeing parents for who they are rather than who we want them to be." — Amy Meyerson
"Biology does not make a man a father–nor a woman a mother. We are what we do." — Andrew Vachss
"When you realize your parents are human, that's when you lose your innocence." — Lidia Longorio
"Biology is the least of what makes someone a mother." — Oprah Winfrey
"Parenting is not for sissies. You have to sacrifice and grow up." — Jillian Michaels
"When you look into your mother's eyes, you know that is the purest love you can find on this earth." — Mitch Albom
"(24/7) once you sign on to be a mother, that's the only shift they offer." — Jodi Picoult
"I feel like I've lived quite a sheltered life like my mom and dad were quite protective of me." — Leona Lewis
Parents Day Quotes
Parents Day Quotes may seem like a dime a dozen, but they are particularly special when they come from our favorite celebrities. In honor of Parents Day, it's important to reflect on the role of parents in our lives. They are our first teachers and earliest influencers, shaping our thoughts and paving the way to who we become as adults.
Country all over the world Celebrates Parents Day on a different day. In the united state, every year 4th Sunday of July is celebrated as Parents' Day, and also in India. In South Korea, it's the 8th of May every year. and the 1st, of June, is also celebrated as Global Parents Day by United Nations. Here are some beautiful Parent Quotes to remind us what an amazing gift they are.
"Perfect doesn't exist in parenting, and that is okay."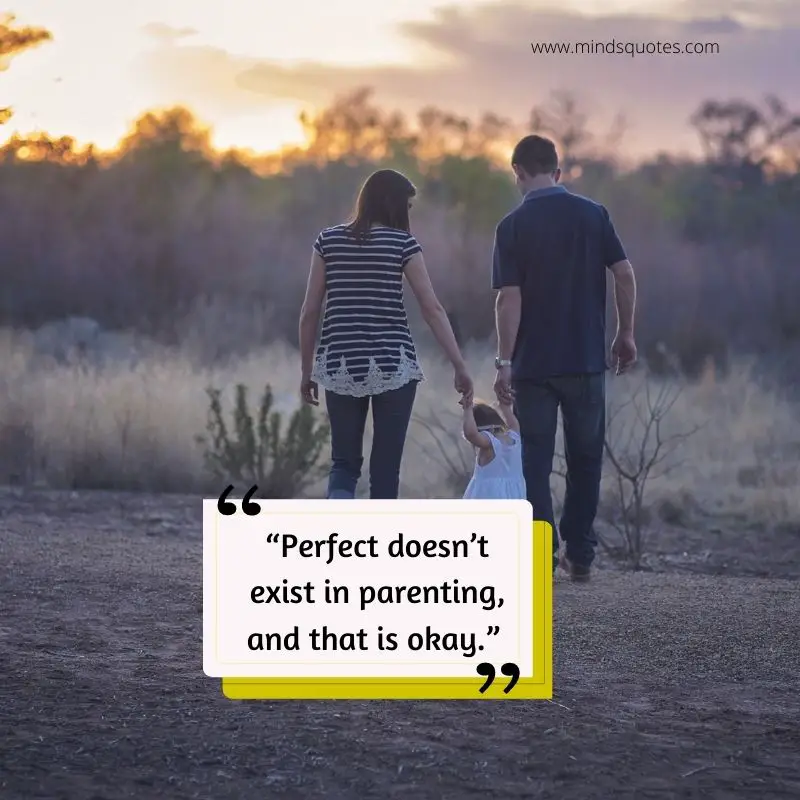 "Someday they will grow up to appreciate all of your hard work."
"Children are educated by what the grown-up is and not by his talk." — Carl Jung
"You have a lifetime to work, but children are only young once." — Polish Proverb
"Parents are the bones on which children cut their teeth." — Peter Ustinov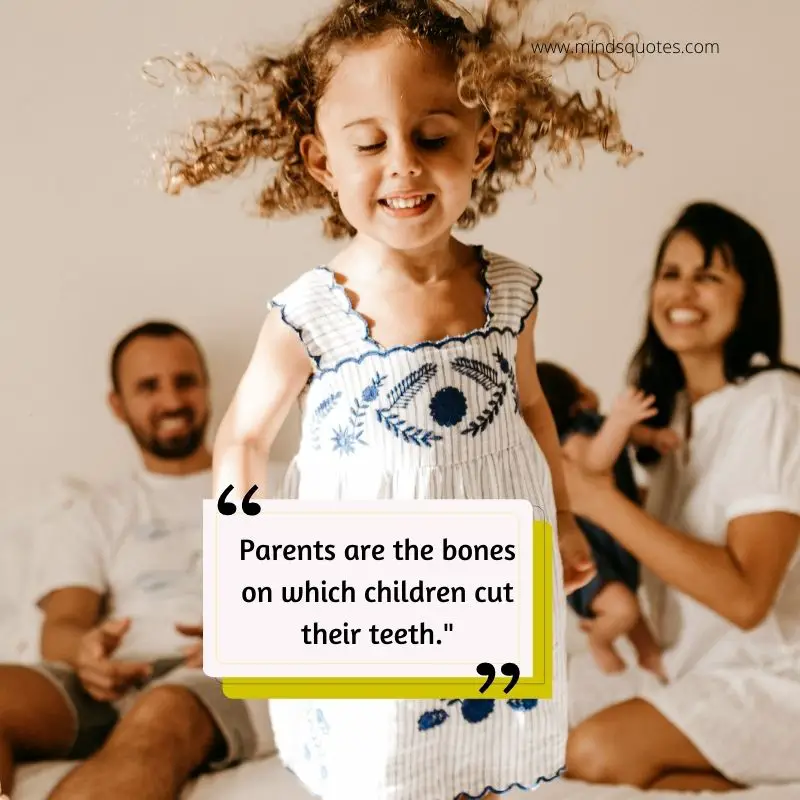 "There really are places in the heart you don't even know exist until you love a child." — Anne Lamott
"There is no such thing as a perfect parent. So just be a real one." — SUE ATKINS
"If you have never been hated by your child, you have never been a parent." — Bette Davis
"You see much more of your children once they leave home." — Lucille Ball
"Everybody knows how to raise children, except the people who have them." — P. J. O'Rourke
"Some of us can live without a society but not without a family." — Amit Kalantri
"So much is asked of parents, and so little is given." — Virginia Satir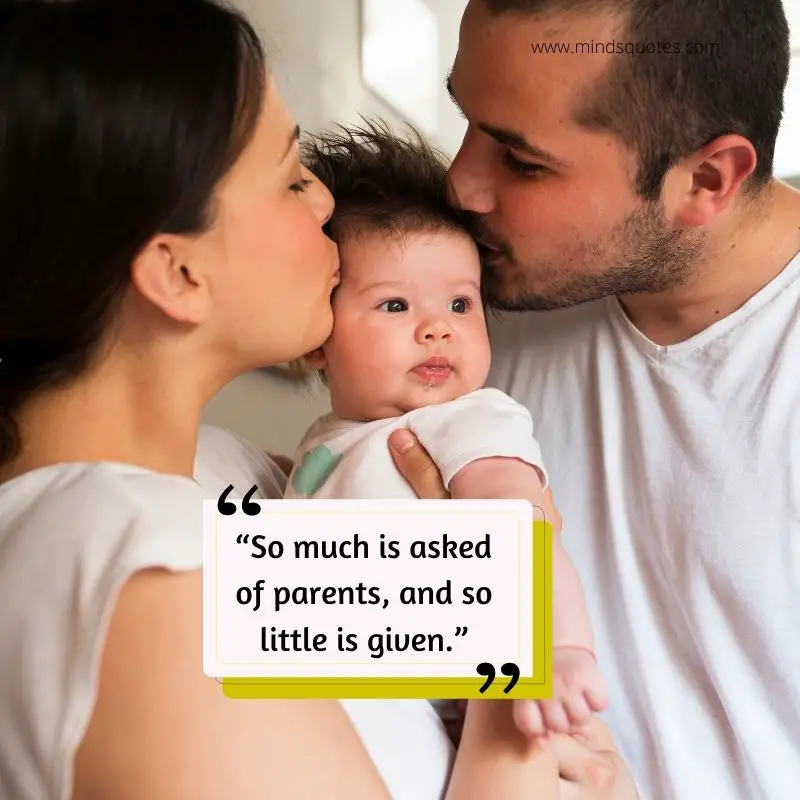 "No matter how far we come, our parents are always in us." — Brad Meltze
Parents Love Quotes
Parent's Love Quotes are a meaningful way to show your appreciation and love for them. There is no such thing that can explain parents' love properly, as the love between parents and their children are unique and special in its way. That said, some clever and heartfelt quotes about parenthood do exist, and we've gathered a few of our favorites here. Read on for wise words about the boundless love between parents and their children!
"God gave us parents to always feel his love around us."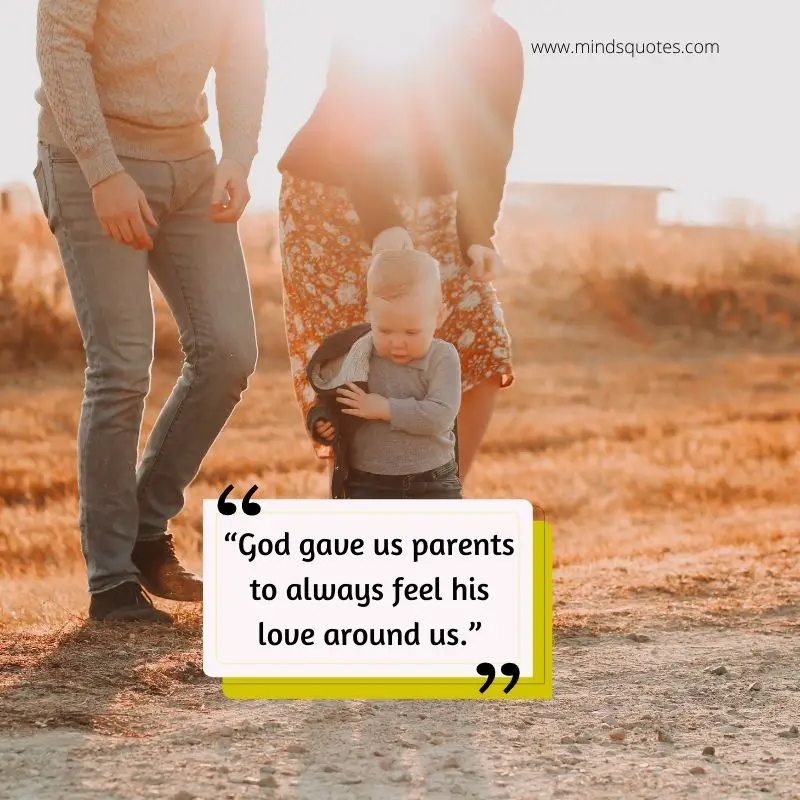 "No one in this world can love a girl more than her father." — Michael Ratnadeepak
"Mother's love is peace. It need not be acquired, it need not be deserved." — Erich Fromm
"No mistake is big enough for parents to forgive."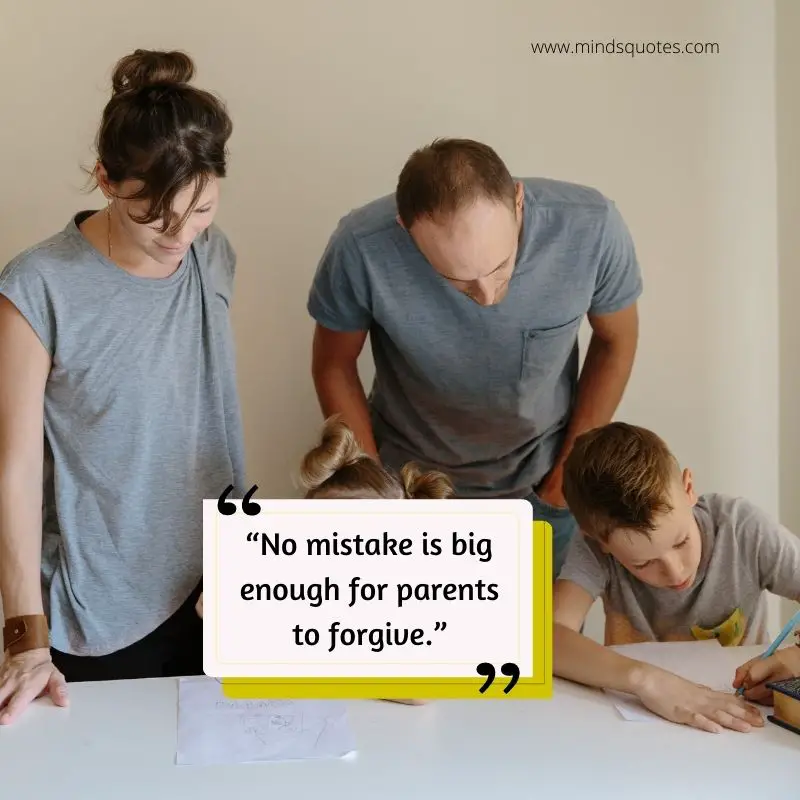 "To measure the depth of a mother's love, God has not given any instrument."
"Nobody can make or break your soul more than your parents' few words of encouragement."
"Parents' love is the cushion that drives you to take risks in life."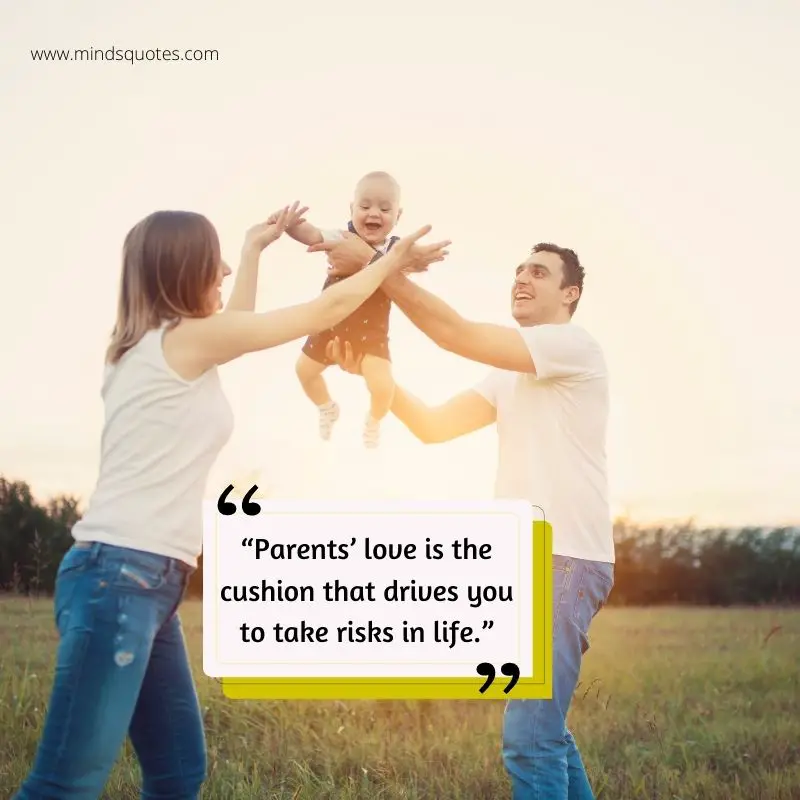 "Only a parent can see the best in their child during the worst times."
"The only currency which works in a parent's heart is the love of their children."
"Parents were the only ones obligated to love you; from the rest of the world you had to earn it." — Ann Brashares
Mom and Dad Quotes
Mom and Dad Quotes can be found in abundance all over the internet. They come from several writers, artists, comedians, and even kids. Everyone has something heartfelt or funny to say about mom and dad. After all, they are pretty special. This blog post will share some of our favorite quotes about mothers and fathers. We hope you enjoy them!
"I'm a strong woman because a strong woman raised me."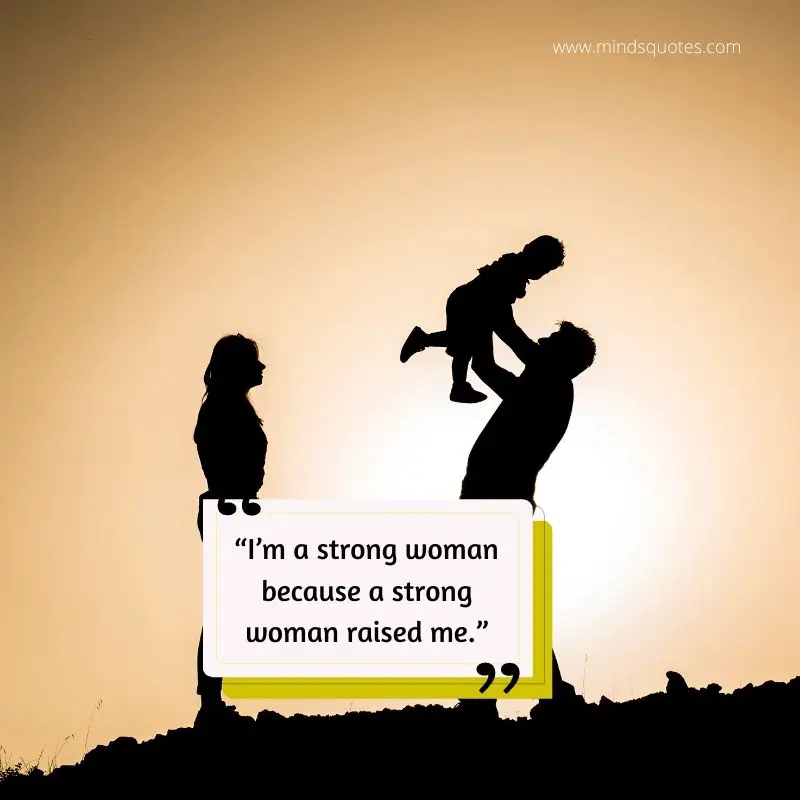 "With a mom by your side, everything feels possible."
"My father didn't tell me how to live; he lived, and let me watch him do it." — Clarence Buddington Kelland
"The heart of a father is the masterpiece of nature." — Prevost Abbe
"Mothers are inscrutable beings to their sons, always." — A.E. Coppard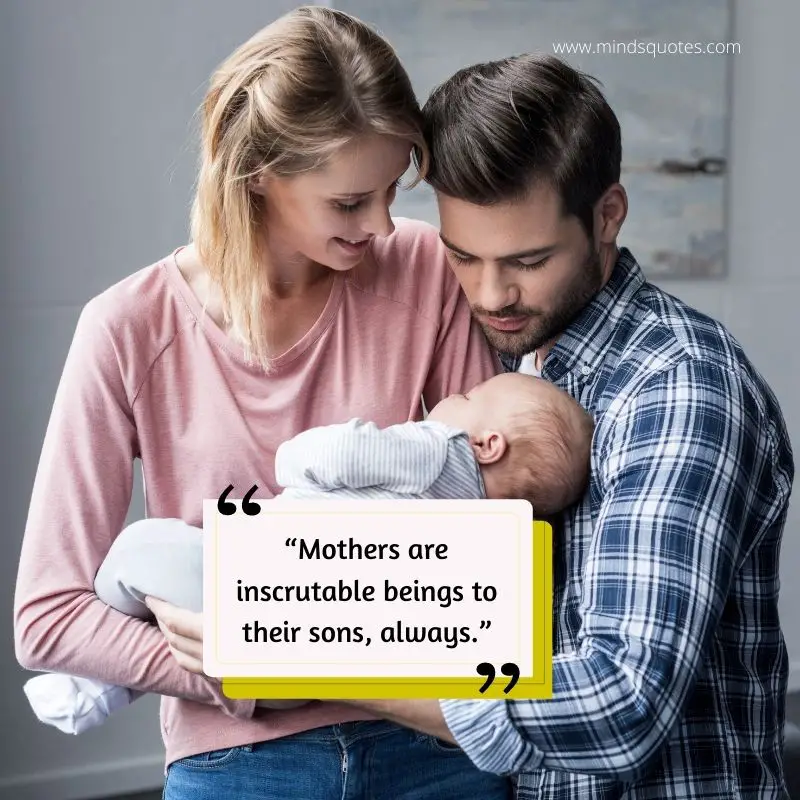 "A mother's arms are made of tenderness and children sleep soundly in them." — Victor Hugo
"Whatever the parents are doing, the kids will follow suit." — Bob Harper
"What's done to children, they will do to society." — Karl Menninger
"Don't use the sharpness of your tongue on the mother who taught you to speak." — Ali Ibn Abi Talib
"There is no such thing as being the perfect parent. So just be a real one." — Sue Atkins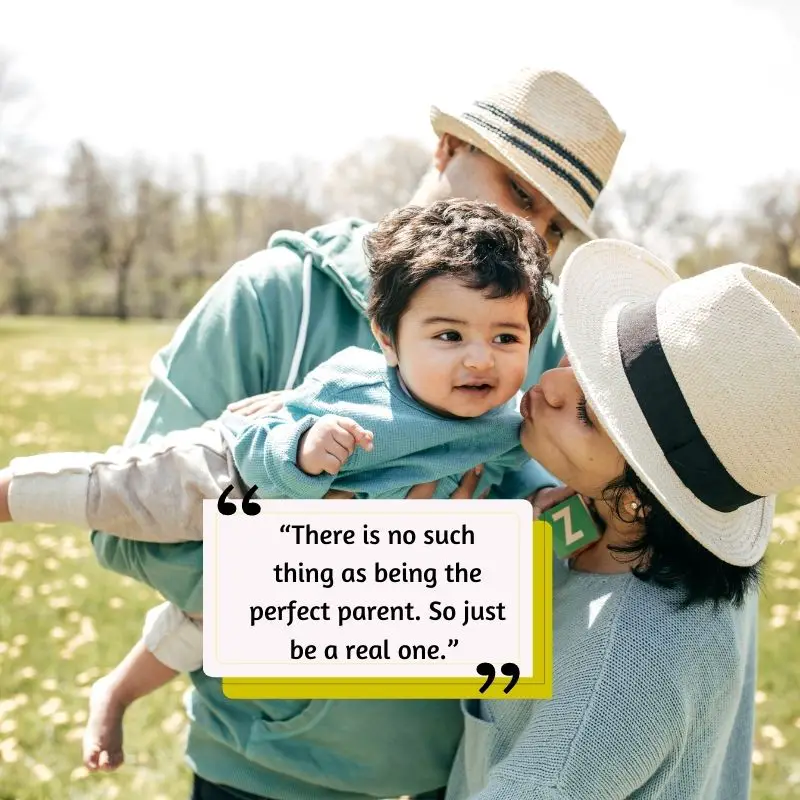 "The best way to make children good is to make them happy." — Oscar Wilde
"I owe my success to Allah and my parents who have sacrificed so much to get me where I am." — Javed Ali
"You cannot let your parents anywhere near your real humiliations." — Alice Munro
"The thing about parenting rules is there aren't any. That's what makes it so difficult." — Ewan McGregor
Parent's Quotes From Daughter
Parent's Quotes from The Daughter are always filled with love, admiration, and respect. They truly know the depth of a parent's sacrifices and selflessness. There's no question that daughters can offer their parents a unique perspective on life. Here are some beautiful insights from daughters about their dear old mom and dad.
"A mother and daughter's love is never separated." — Viola Shipman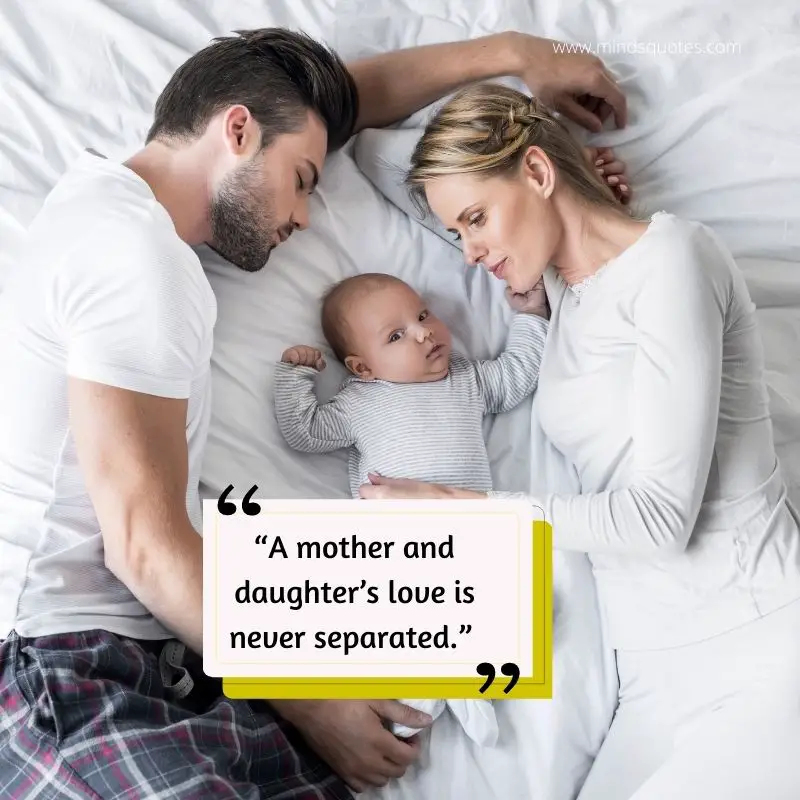 "To me, luxury is to be at home with my daughter, and the occasional massage doesn't hurt." — Olivia Newton-John
"A daughter for all the mothers is the only princess required to complete their fairy tale."
"Behind every great daughter is a truly amazing dad."
"Parents make the most sacrifices for their children."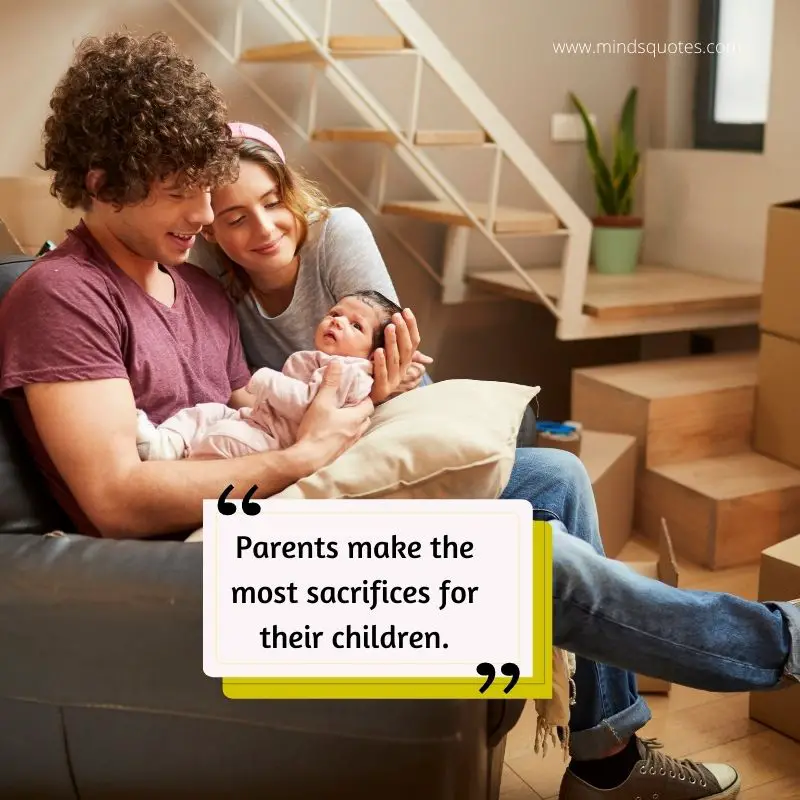 "Your fades, love droops the leaves of friendship fall. A mother's secret love outlives them all."
"We never know the love of a parent till we become parents ourselves."
"Any man can be a father but it takes someone special to be a dad."
"I cannot think of any need in childhood as strong as the need for a father's protection."
"A mother is she who can take the place of all others, but whose place no one else can take."
"Fathers, be your daughter's first love and she'll never settle for anything less."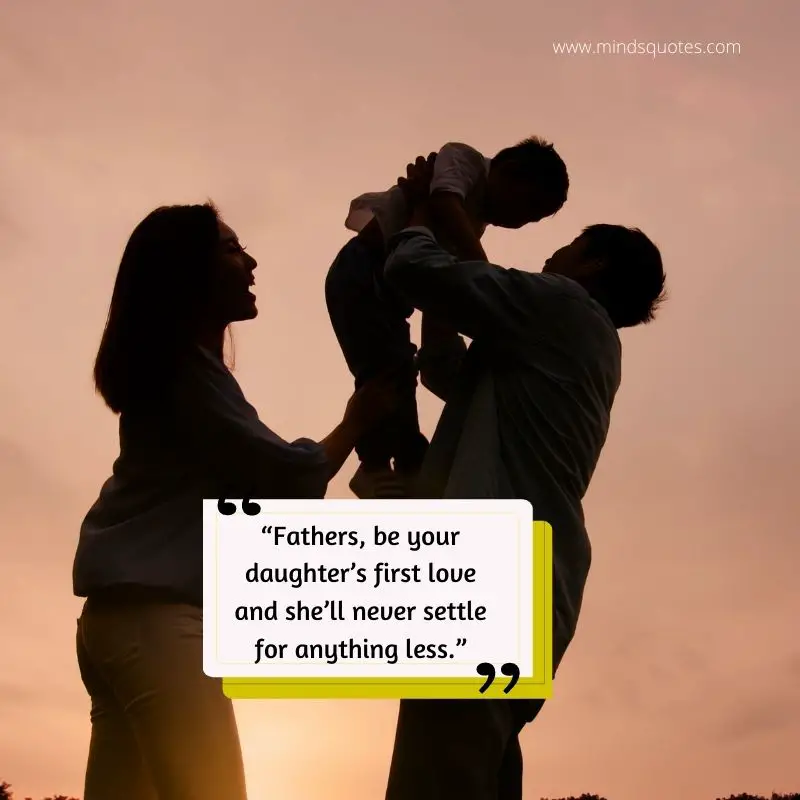 "Some people don't believe in heroes, but they haven't met my dad!"
"Parents deserve all the compliments they can get."
Conclusion
This blog is a compilation of funny, touching, and inspiring Parents Quotes. It is a great read for anyone who is a parent or knows a parent. It is a testament to the power of love and the importance of family. Parent Quotes are sure to make you laugh, cry, and do everything in between. If you enjoyed this blog, be sure to LIKE, COMMENT, and SHARE it with your friends and family.