Success Motivational Quotes will help to motivate you to reach your goals and be successful in whatever you do. Success is a relative term. Everyone has their definition of success. But one thing remains the same for everyone who achieves it. There is no single path to success. It is achieved through a combination of hard work, tenacity, and perseverance. However, certain habits can help you increase your chances of achieving success in any area of life.
Success Motivational Quotes are everywhere because they work. Successful people have harnessed the power of these quotes to help them through difficult times and achieve great things. They are relentless in the pursuit of their goals and they never give up. And also have a positive outlook on life and never let setbacks get them down. They all share a common set of habits. What one person may deem as a personal success, another person may view as a stepping-stone to an even greater accomplishment.
Furthermore, successful people are always learning and constantly expanding their knowledge base. And lastly, they always maintain a high level of discipline in everything they do. Everyone needs a little inspiration from time to time, which is why we've gathered some of the most inspiring Success Motivational Quotes for you.
Success Motivational Quotes
People are often looking for motivation to achieve success. They may want to start their own business, get promoted at work, or just be more successful in general. There are many sources of motivation, but some people find it more helpful to read or listen to Success Motivational Quotes, speeches, or stories than to try to come up with their motivations. if you are not passionate about what you are doing, then you will not be successful. You have to love what you do to be successful. You need to be excited to work each day and put in the effort required for success.
"Nothing will work unless you do." – Maya Angelou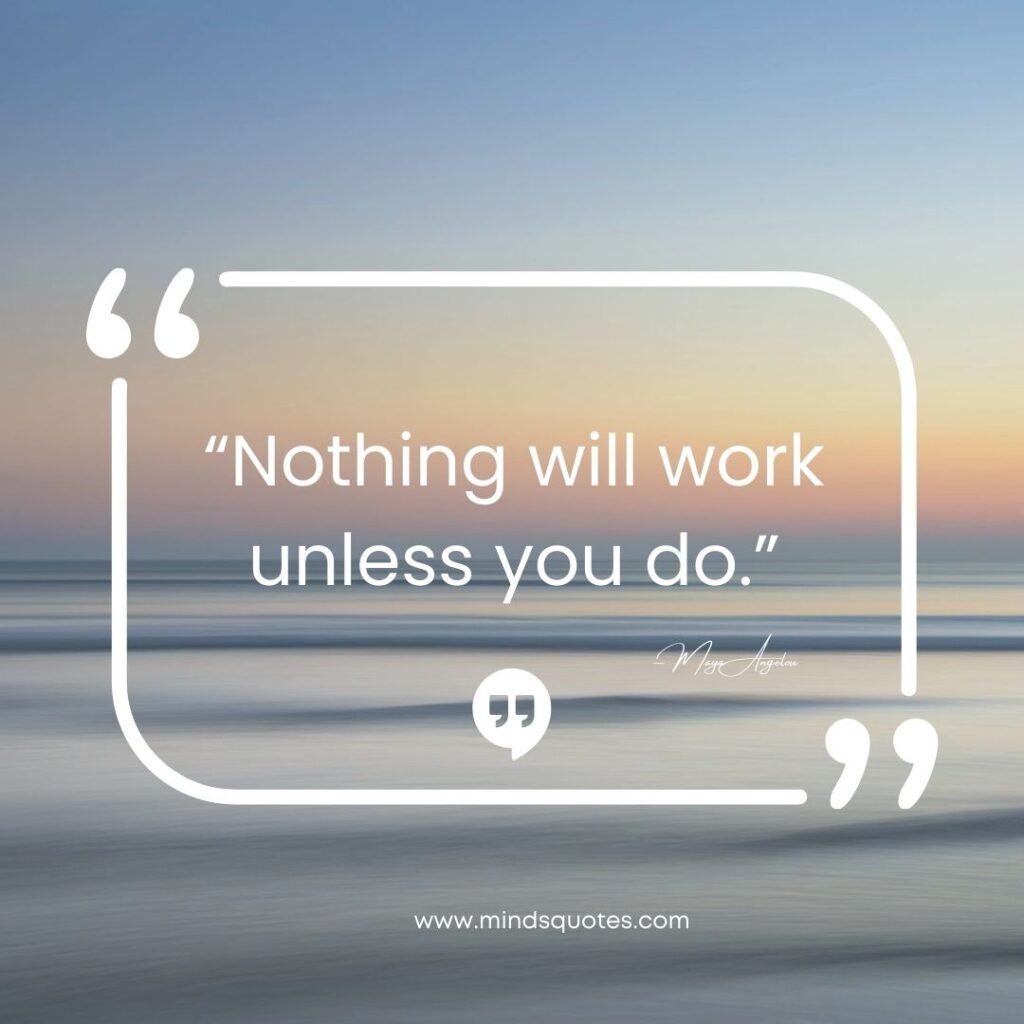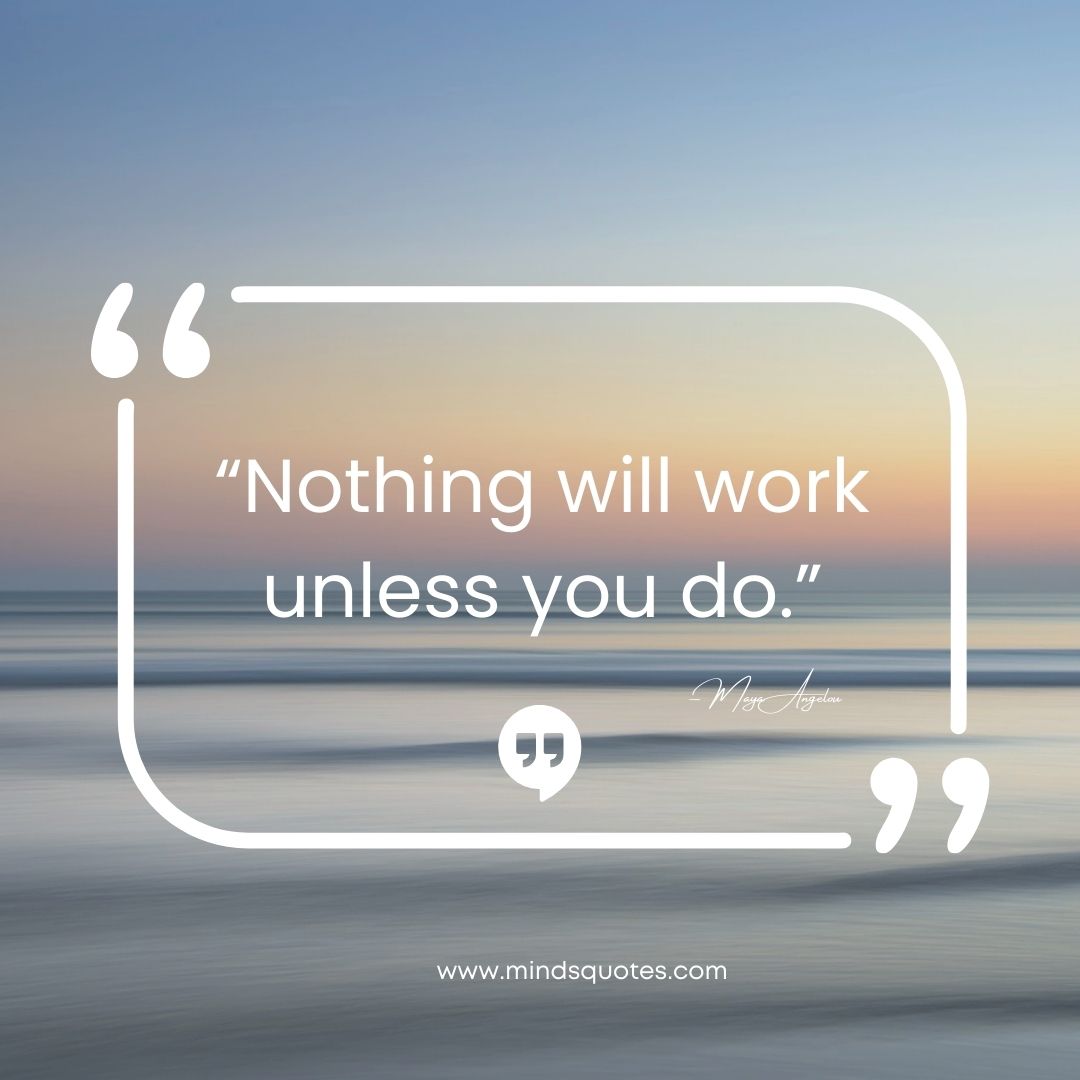 No one knows what he can do until he tries.-Publilius Syrus
The day you procrastinate, you lose that day's success. -Israelmore Ayivor
Failure is the condiment that gives success its flavor.-Truman Capote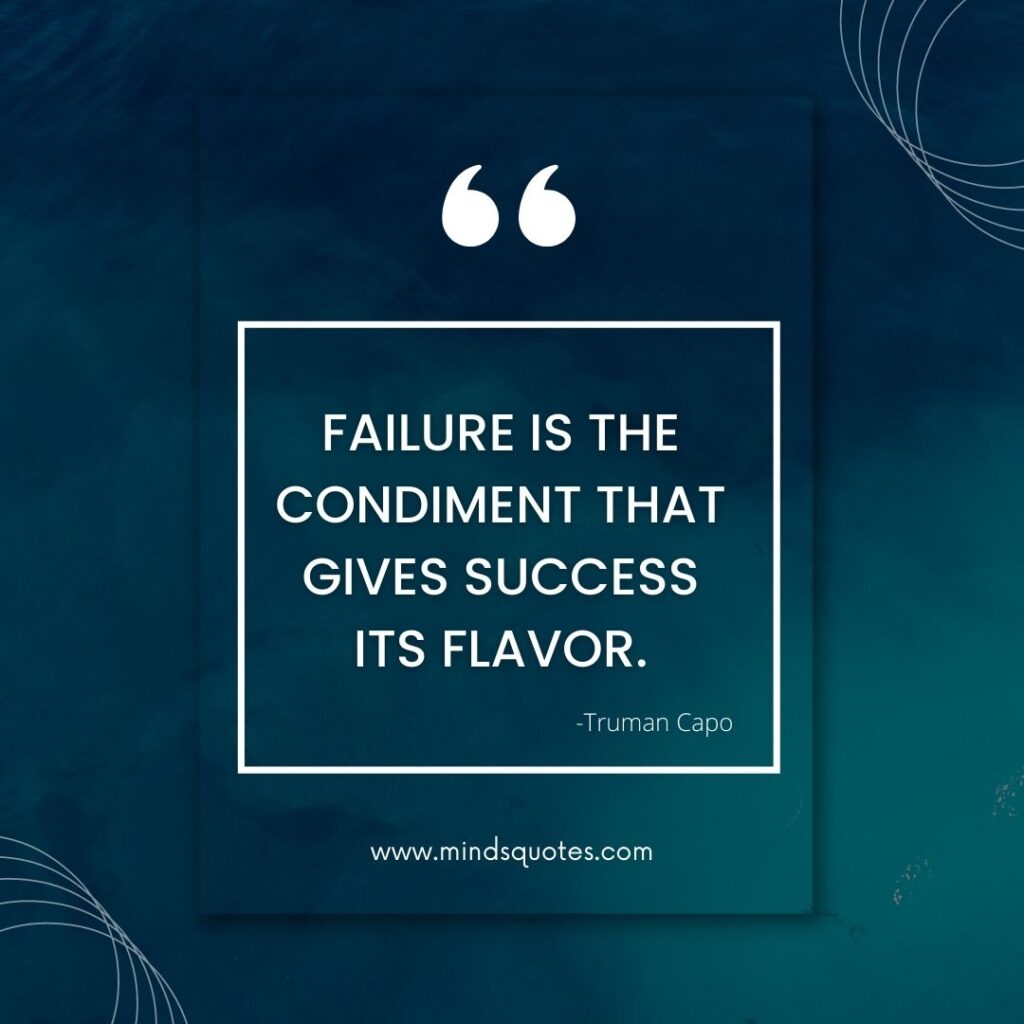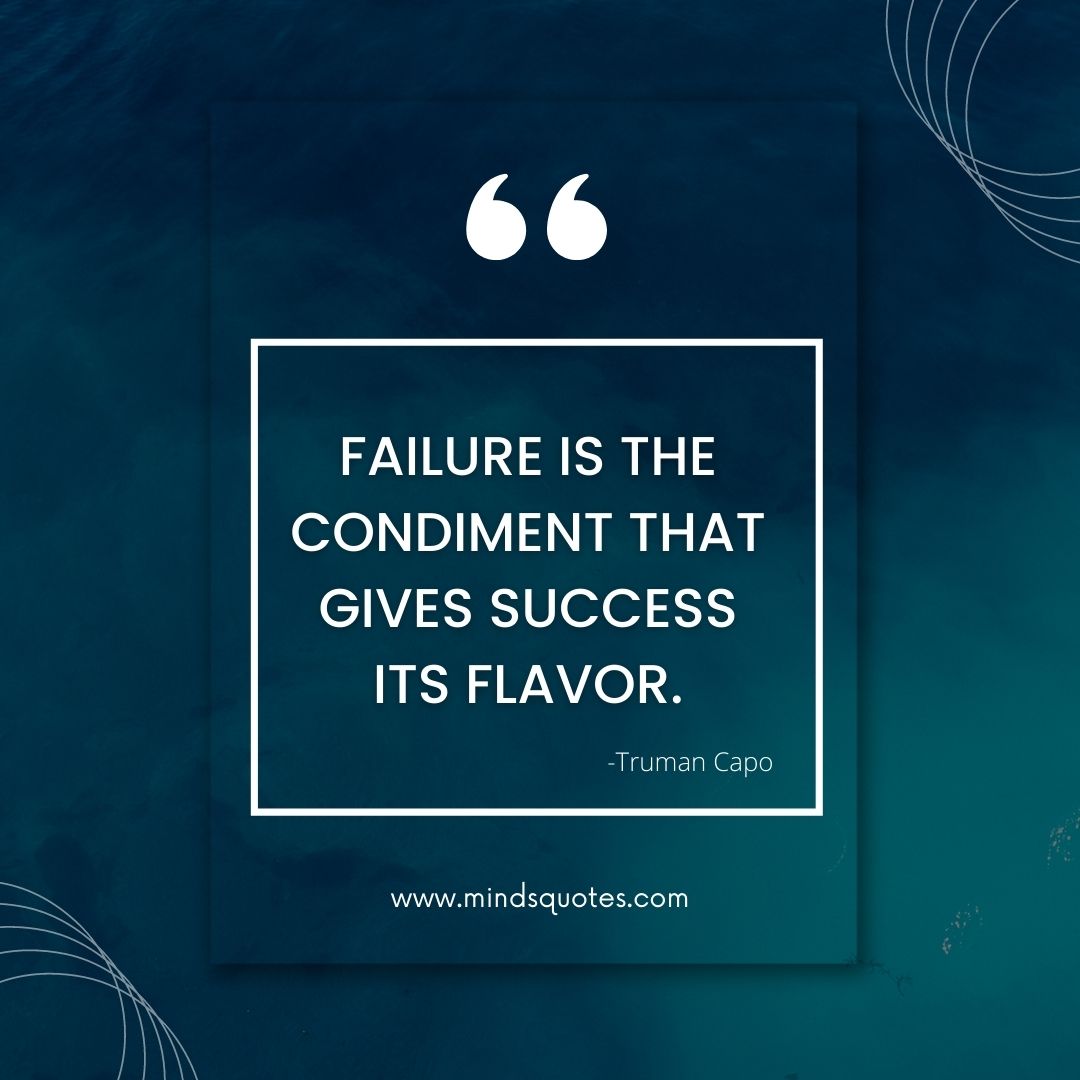 "Develop success from failures. Discouragement and failure are two of the surest stepping stones to success." –Dale Carnegie
"If you don't design your own life plan, chances are you'll fall into someone else's plan. And guess what they have planned for you? Not much." –Jim Rohn
"If you genuinely want something, don't wait for it–teach yourself to be impatient." –Gurbaksh Chahal
Success is the progressive realization of predetermined, worthwhile, personal goals. -Paul J. Meyer
Success is finding satisfaction in giving a little more than you take. -Christopher Reeve
Success Motivational Quotes in English
Quotes are a great way to motivate people and give them the inspiration they need to achieve their goals. Some people are inspired by quotes, while others find them cheesy. No matter what your opinion is, there's no denying it. Successful people are often quoted, and their words of wisdom can be a great source of motivation for others. Here are some Success Motivational Quotes in English for you:
"If you want to achieve greatness stop asking for permission."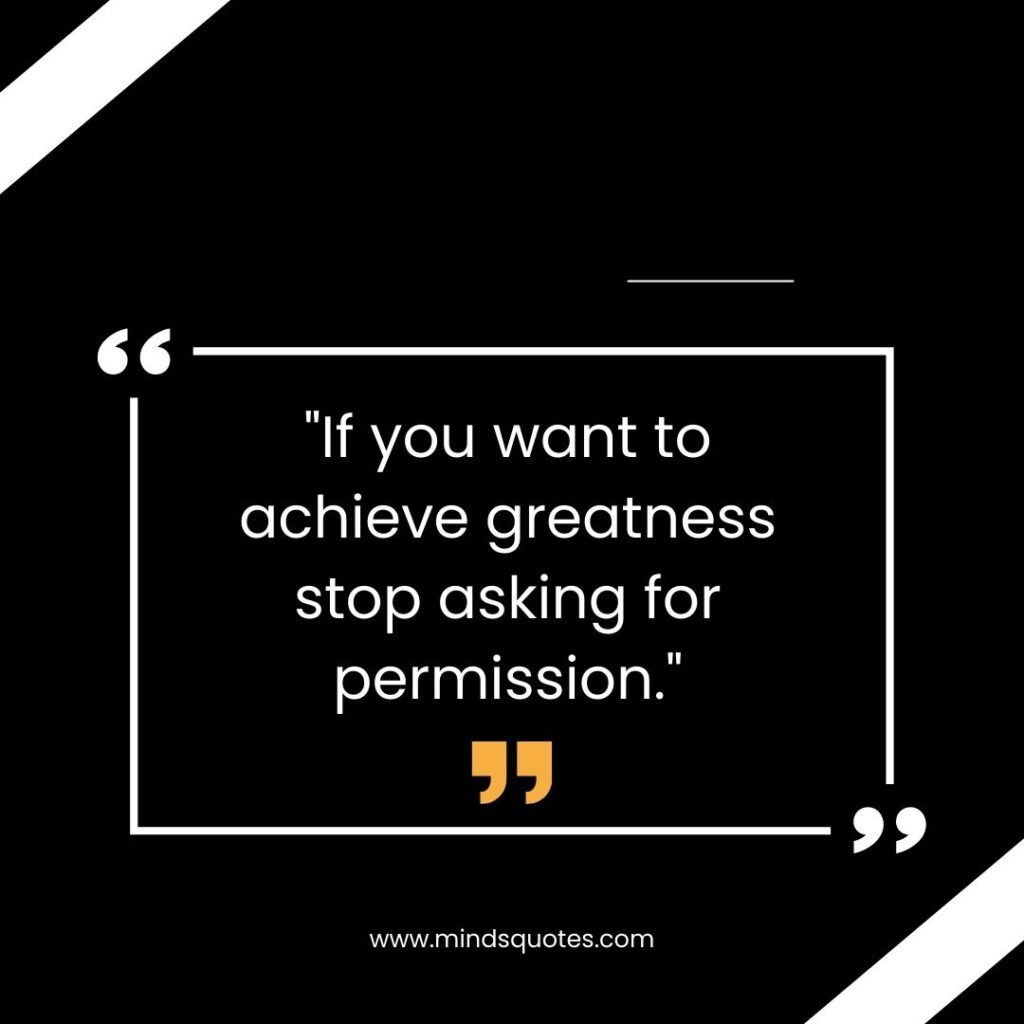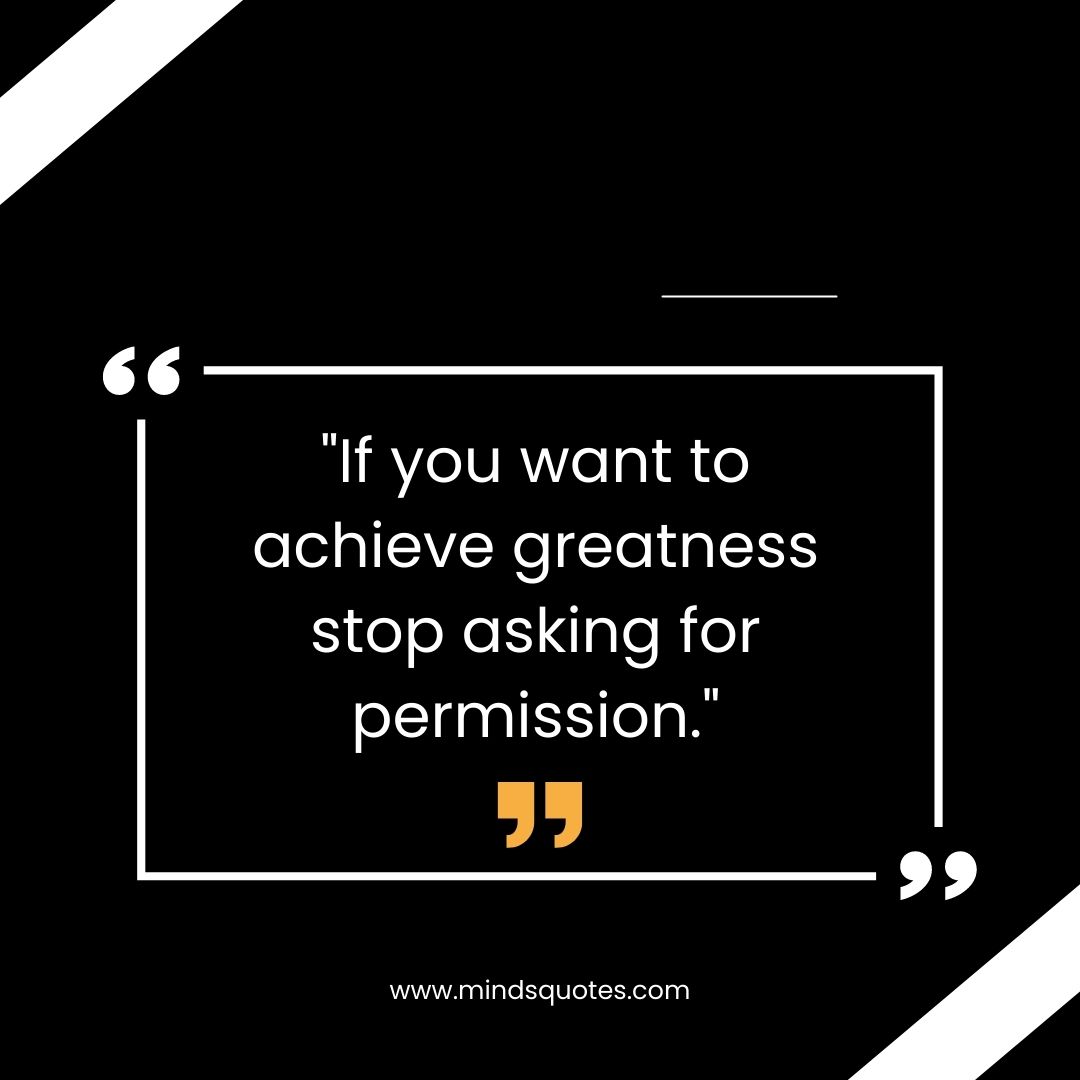 "Things work out best for those who make the best of how things work out." –John Wooden
"To live a creative life, we must lose our fear of being wrong."
The secret to success is to know something nobody else knows.-Aristotle Onassis
Success is a science; if you have the conditions, you get the result. -Oscar Wilde
"All our dreams can come true if we have the courage to pursue them." –Walt Disney
"Good things come to people who wait, but better things come to those who go out and get them."
"If you do what you always did, you will get what you always got."
"Whenever you see a successful person you only see the public glories, never the private sacrifices to reach them." –Vaibhav Shah
"Opportunities don't happen, you create them." –Chris Grosser
"If everything seems to be under control, you're not going fast enough." – Mario Andretti
"Opportunity is missed by most people because it is dressed in overalls and looks like work." – Thomas Edison
Motivational Quotes in English for Success
Many different things can motivate someone to be successful and Motivational Quotes in English for Success can play a significant role in it. No one can be truly successful without being at least somewhat motivated. People who are motivated will do whatever it takes to achieve their goals. They are willing to work hard and make sacrifices. Inspiration is also important for success.
"The only difference between ordinary and extraordinary is that little extra." – Jimmy Johnson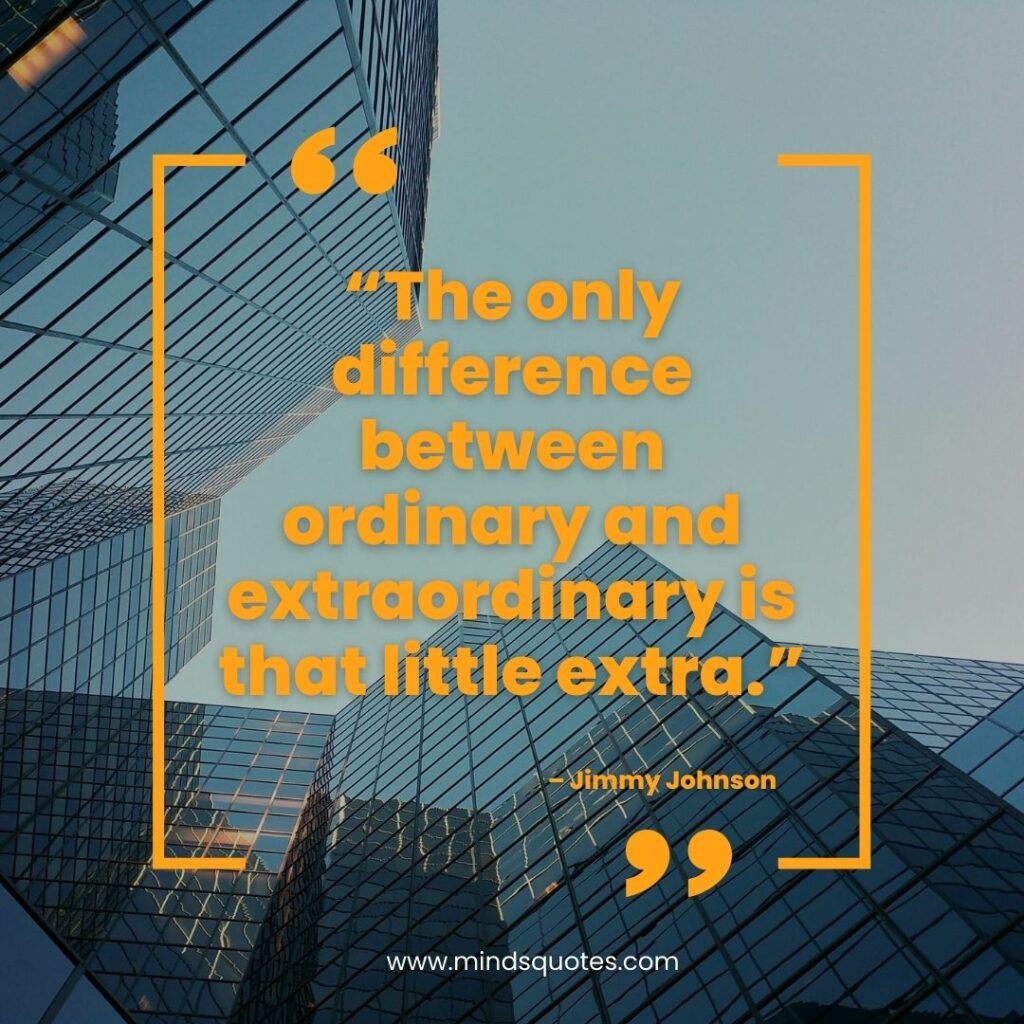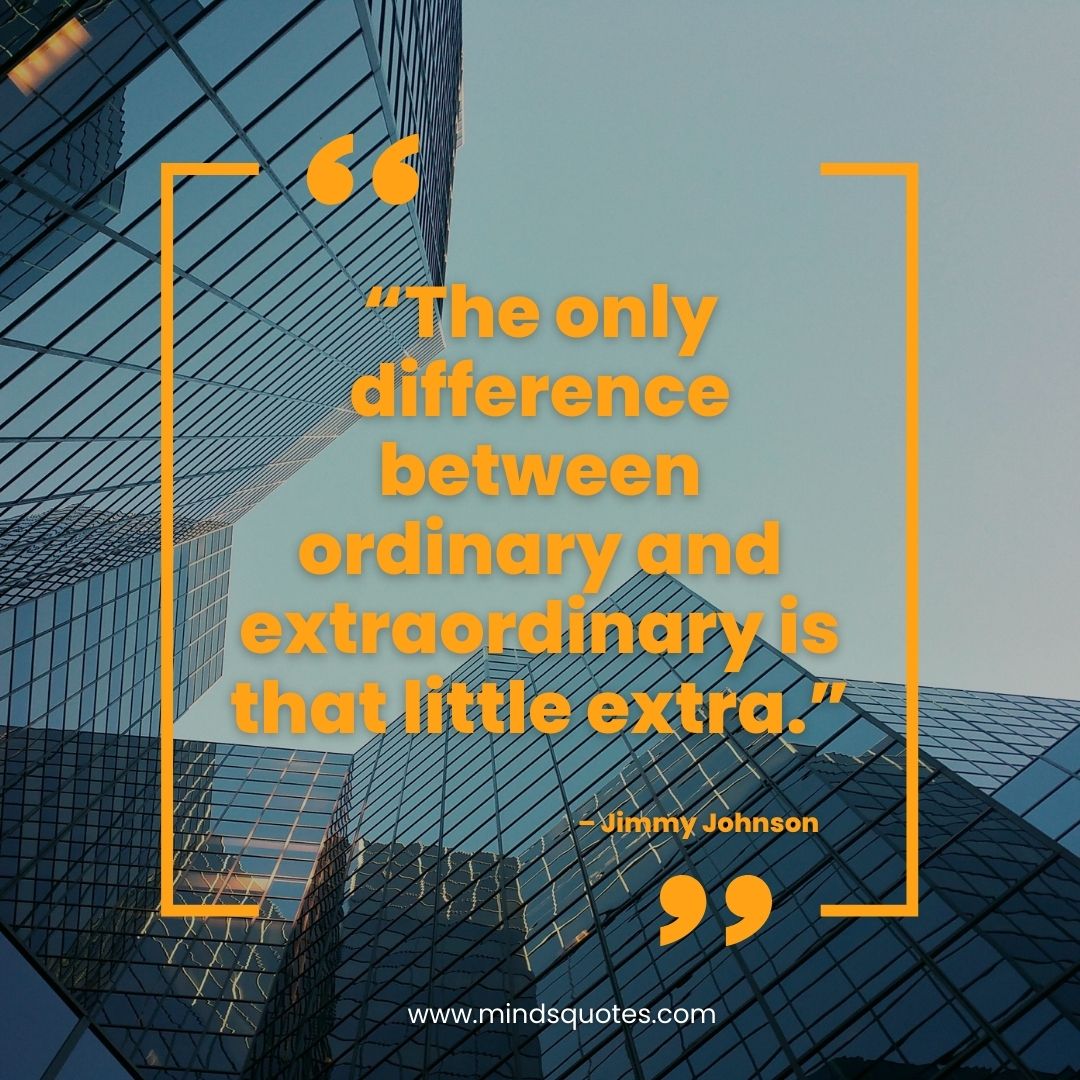 "The best way to appreciate your job is to imagine yourself without one." – Oscar Wilde
"If you can't explain it simply, you don't understand it well enough." –Albert Einstein
"Blessed are those who can give without remembering and take without forgetting."
"Do one thing every day that scares you."
"Only the paranoid survive." – Andy Grove
"It's hard to beat a person who never gives up." – Babe Ruth
"I wake up every morning and think to myself, 'how far can I push this company in the next 24 hours.'" – Leah Busque
"If people are doubting how far you can go, go so far that you can't hear them anymore." – Michele Ruiz
"Courage is resistance to fear, mastery of fear–not the absence of fear." –Mark Twain
"The successful warrior is the average man, with laser-like focus." –Bruce Lee
"There is no traffic jam along the extra mile." –Roger Staubach
Success Quotes from Successful People
People need to be inspired to do great things, and they need to have a sense of purpose. A good way to stay motivated and inspired ourselves is to read or listen to Success Quotes from Successful People. Many different quotes can inspire, and help people stay focused on their goals.
"Don't let the fear of losing be greater than the excitement of winning." –Robert Kiyosaki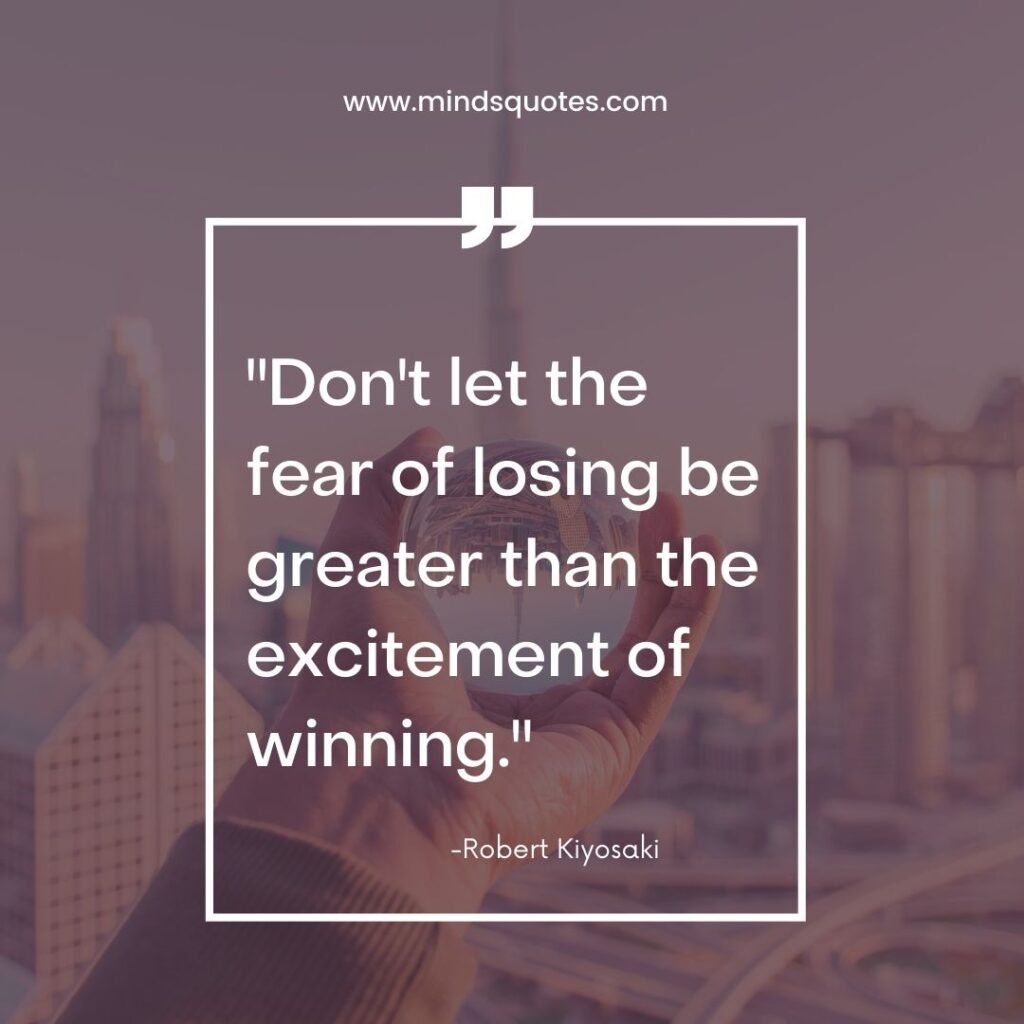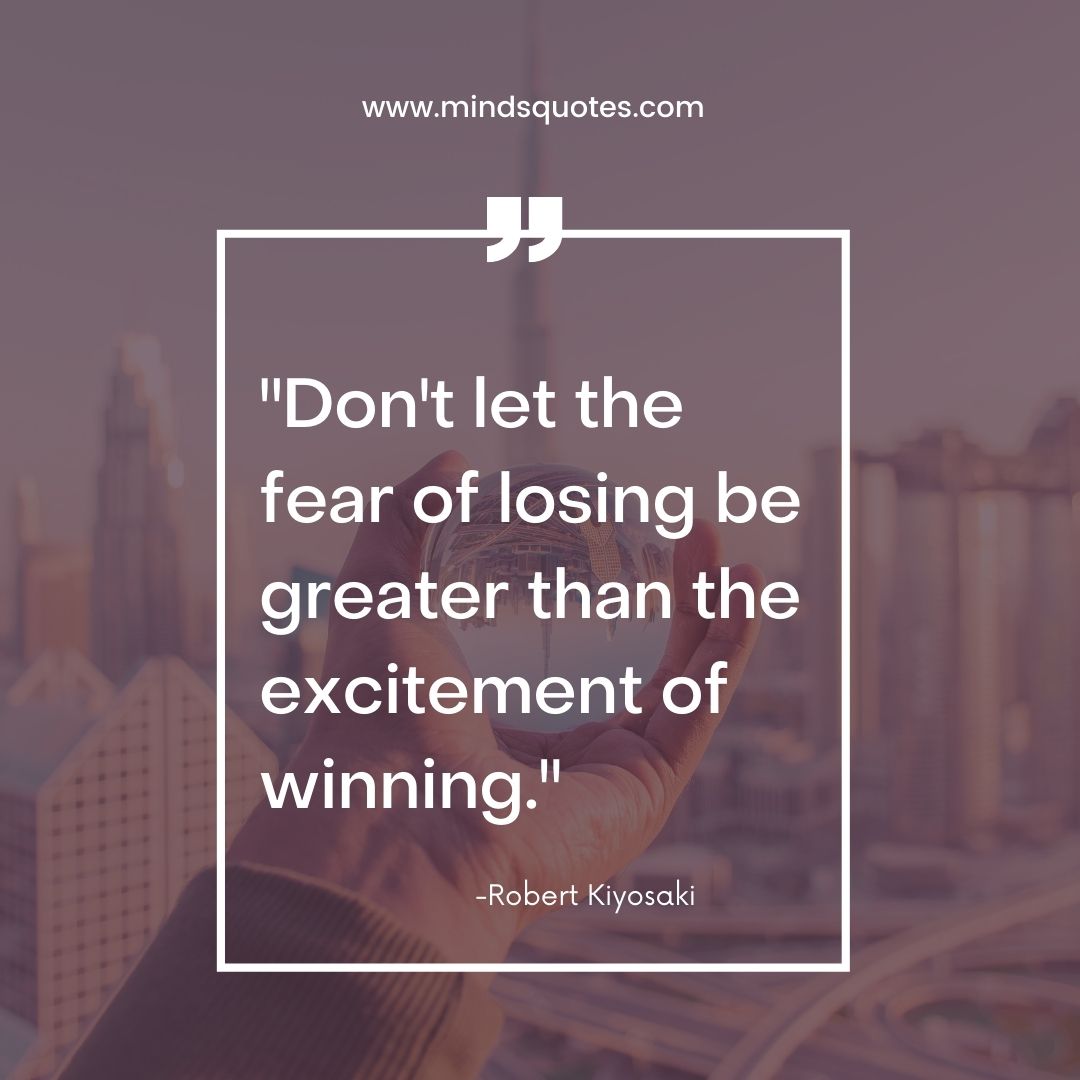 "Only put off until tomorrow what you are willing to die having left undone." –Pablo Picasso
"I hated every minute of training, but I said, 'Don't quit. Suffer now and live the rest of your life as a champion." – Muhammad Ali
"The meaning of life is to find your gift. The purpose of life is to give it away."
"Great minds discuss ideas; average minds discuss events; small minds discuss people." –Eleanor Roosevelt
"I have not failed. I've just found 10,000 ways that won't work." –Thomas A. Edison
"Success is a journey, not a destination. -Arthur Ashe
"Success is where preparation and opportunity meet. -Bobby Unser
"If you don't value your time, neither will others. Stop giving away your time and talents–start charging for it." –Kim Garst
"Success is walking from failure to failure with no loss of enthusiasm." –Winston Churchill
"Opportunities don't happen. You create them." – Chris Grosser
"Success is liking yourself, liking what you do, and liking how you do it." – Maya Angelou
"People often say that motivation doesn't last. Well, neither does bathing–that's why we recommend it daily." –Zig Ziglar
"We become what we think about most of the time, and that's the strangest secret." –Earl Nightingale
"The only place where success comes before work is in the dictionary." –Vidal Sassoon
Motivational Quotes for Success
There is only one success – to be able to spend your life in your own way.-Christopher Morley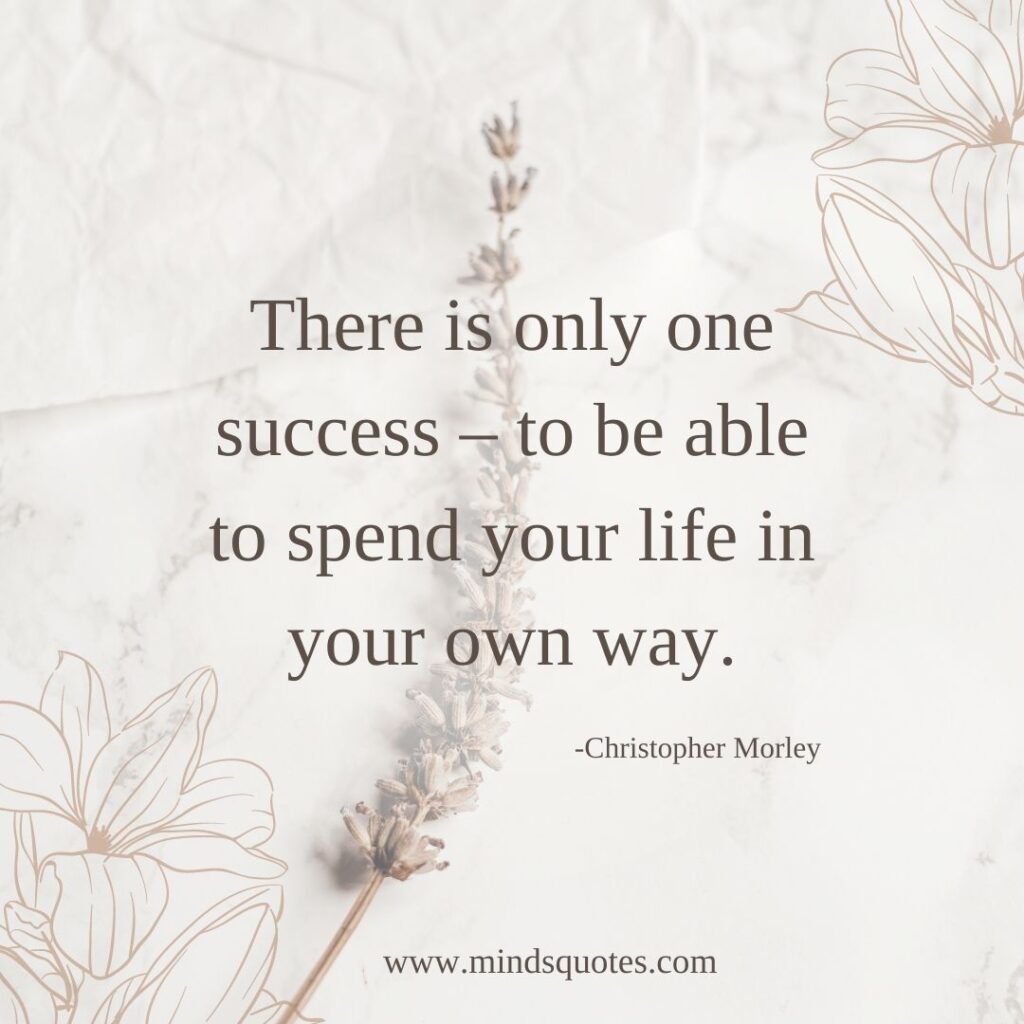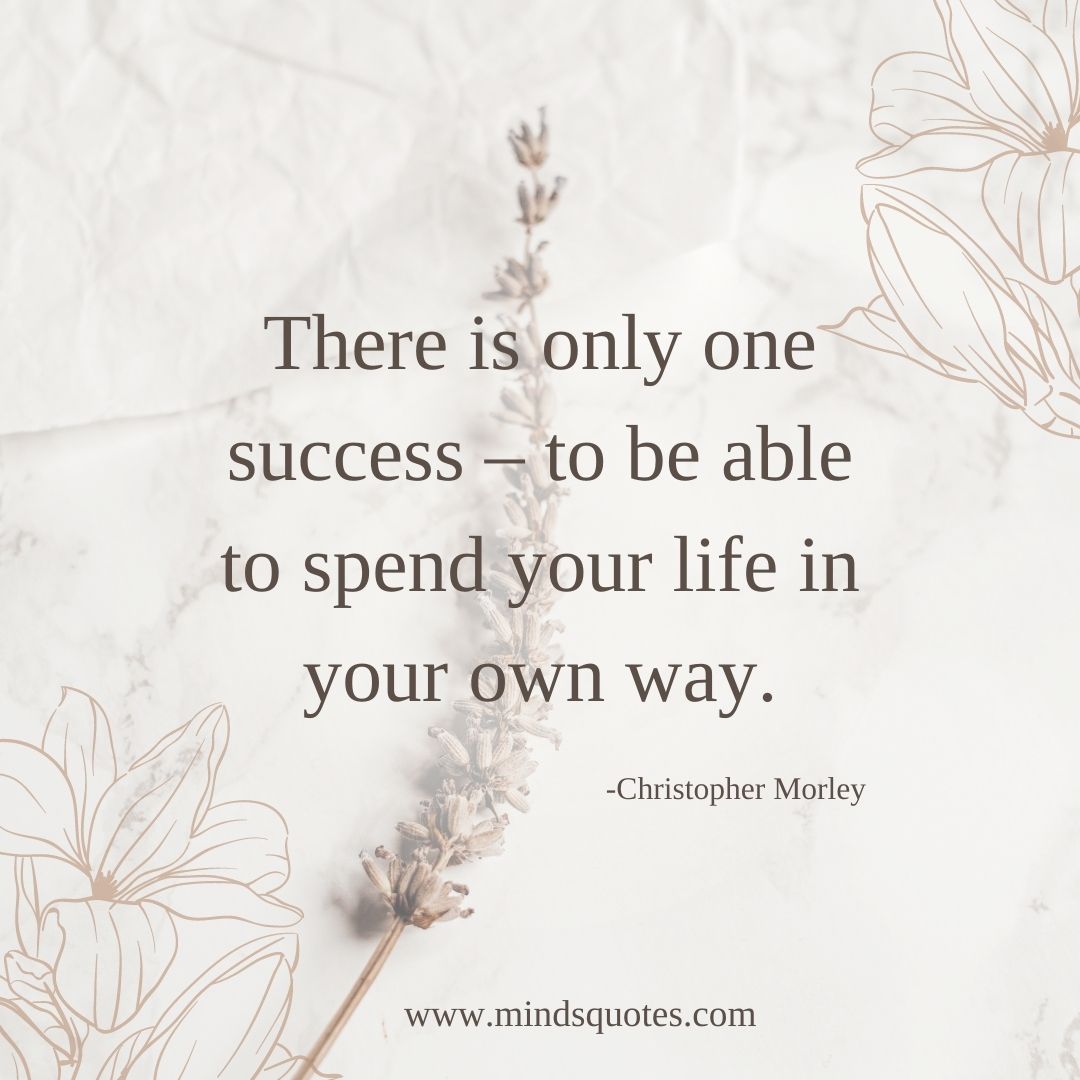 Success is nothing more than a few simple disciplines, practiced every day.-Jim Rohn
Success comes from knowing that you did your best to become the best that you are capable of becoming.-John Wooden
"Too many of us are not living our dreams because we are living our fears." –Les Brown
"What's the point of being alive if you don't at least try to do something remarkable."
"Life is not about finding yourself. Life is about creating yourself." –Lolly Daskal
"Nothing in the world is more common than unsuccessful people with talent."
"Knowledge is being aware of what you can do. Wisdom is knowing when not to do it."
"Try not to become a person of success, but rather try to become a person of value." –Albert Einstein
"Just when the caterpillar thought the world was ending, he turned into a butterfly." –Proverb
Success is walking from failure to failure with no loss of enthusiasm. -Winston Churchill
When it comes to success, there are no shortcuts. -Bo Bennett
"Successful entrepreneurs are givers and not takers of positive energy."
"If you are not willing to risk the usual you will have to settle for the ordinary." –Jim Rohn
"Trust because you are willing to accept the risk, not because it's safe or certain."
"No one can make you feel inferior without your consent." –Eleanor Roosevelt
Best Motivational Quotes
There are no Best Success Motivational Quotes that will work for everyone. Some people are motivated by stories of personal success, while others are motivated by tales of overcoming great adversity. Some people are motivated by speeches that focus on the positive aspects of life, while others need to hear about the dangers and consequences of not taking action. however, in different situations, some quotes can seem best for some people.
"I didn't get there by wishing for it, but by working for it." – Estee Lauder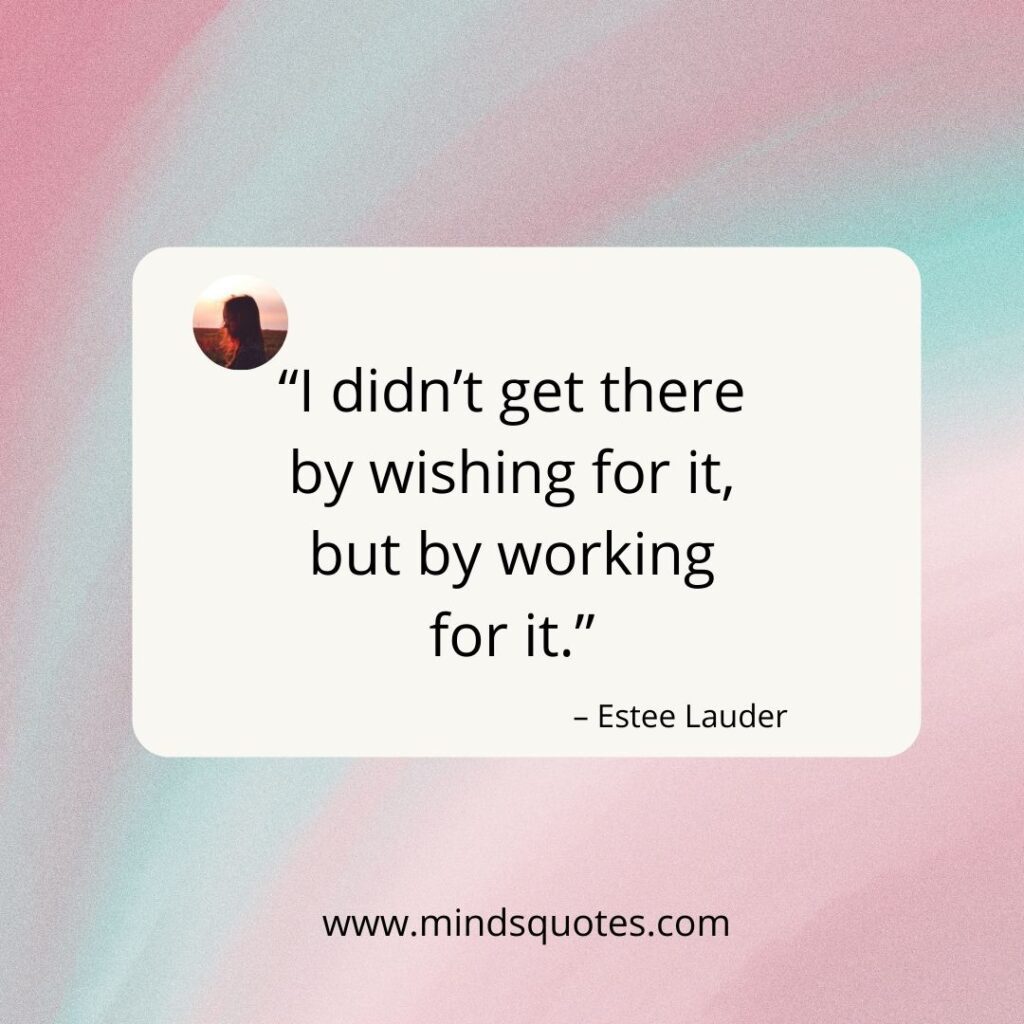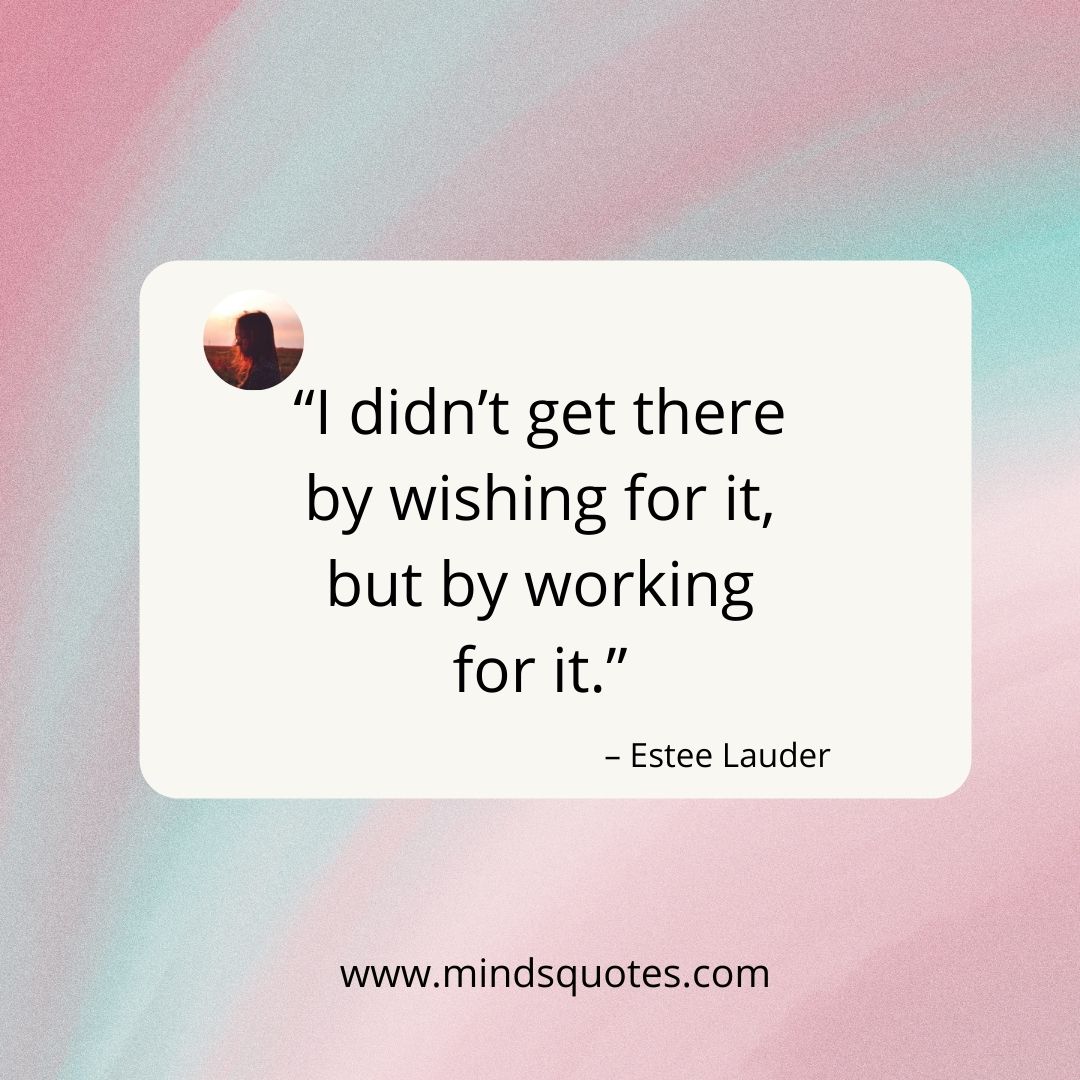 "She remembered who she was and the game changed." – Lalah Deliah
"If you're too comfortable, it's time to move on. Terrified of what's next? You're on the right track." – Susan Fales-Hill
"Be happy with what you have while working for what you want." – Helen Keller
"The whole secret of a successful life is to find out what is one's destiny to do, and then do it." –Henry Ford
"If you're going through hell keep going." –Winston Churchill
"The ones who are crazy enough to think they can change the world, are the ones who do."
"Don't raise your voice, improve your argument."
"What seems to us as bitter trials are often blessings in disguise." –Oscar Wilde
"I am thankful for all of those who said NO to me. It's because of them I'm doing it myself." – Wayne W. Dyer
It's okay to outgrow people who don't grow. Grow tall anyways.
When you feel like giving up just remember that there are a lot of people you still have to prove wrong.
"The world is full of nice people. If you can't find one, be one." – Nishan Panwar
Motivational Quotes in English for Student Success
Good Motivational Quotes in English for Student's Success can change a student's life. There are a lot of things that go into becoming a successful student. You have to have the drive and determination to put in the work, the discipline to stick to a routine, and the focus to stay on track. But sometimes it can be hard to keep all of this in mind when things get tough.
Success Motivational Quotes remind you why you're working so hard and why you want to succeed. Not only are they a great source of inspiration, but they can also help to keep you accountable. Here are some Motivational Quotes for Success for students that will help them achieve success in their studies.
Action is the fundamental key to success." – Pablo Picasso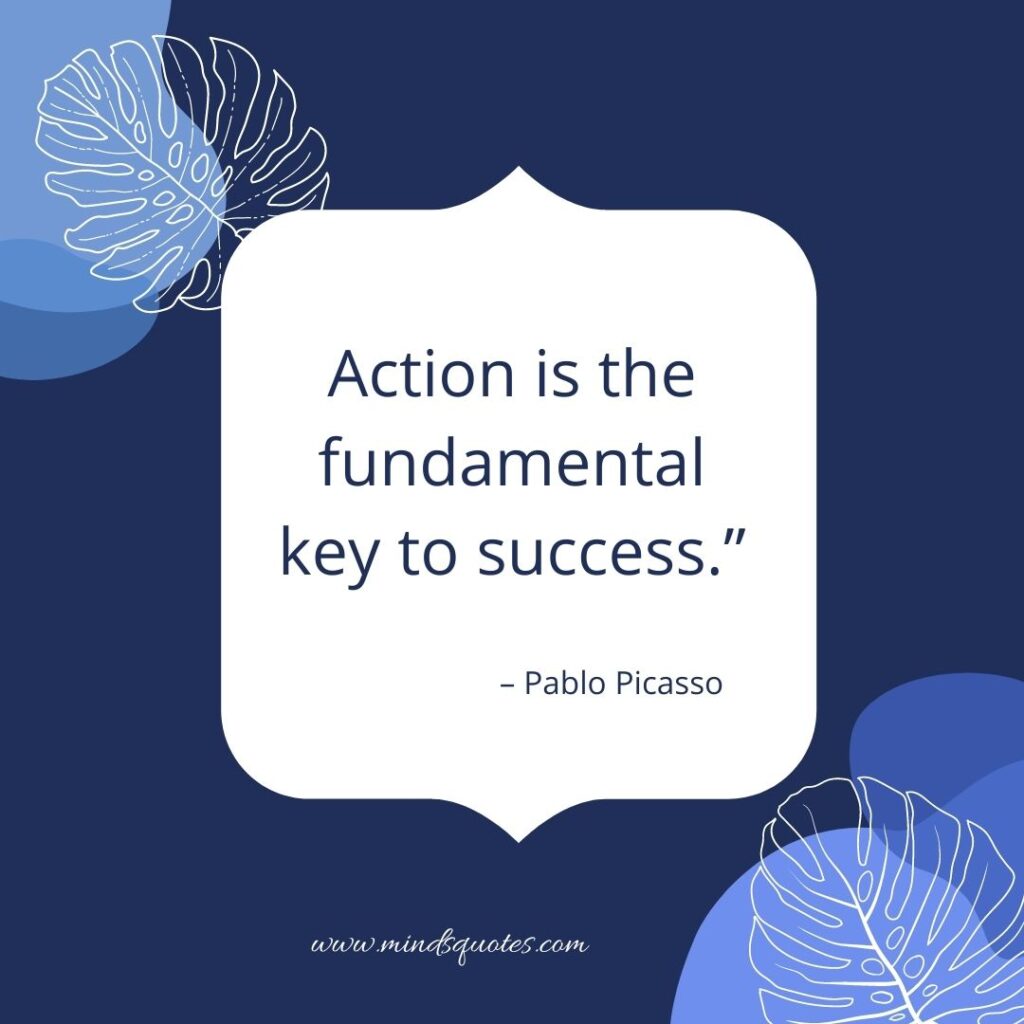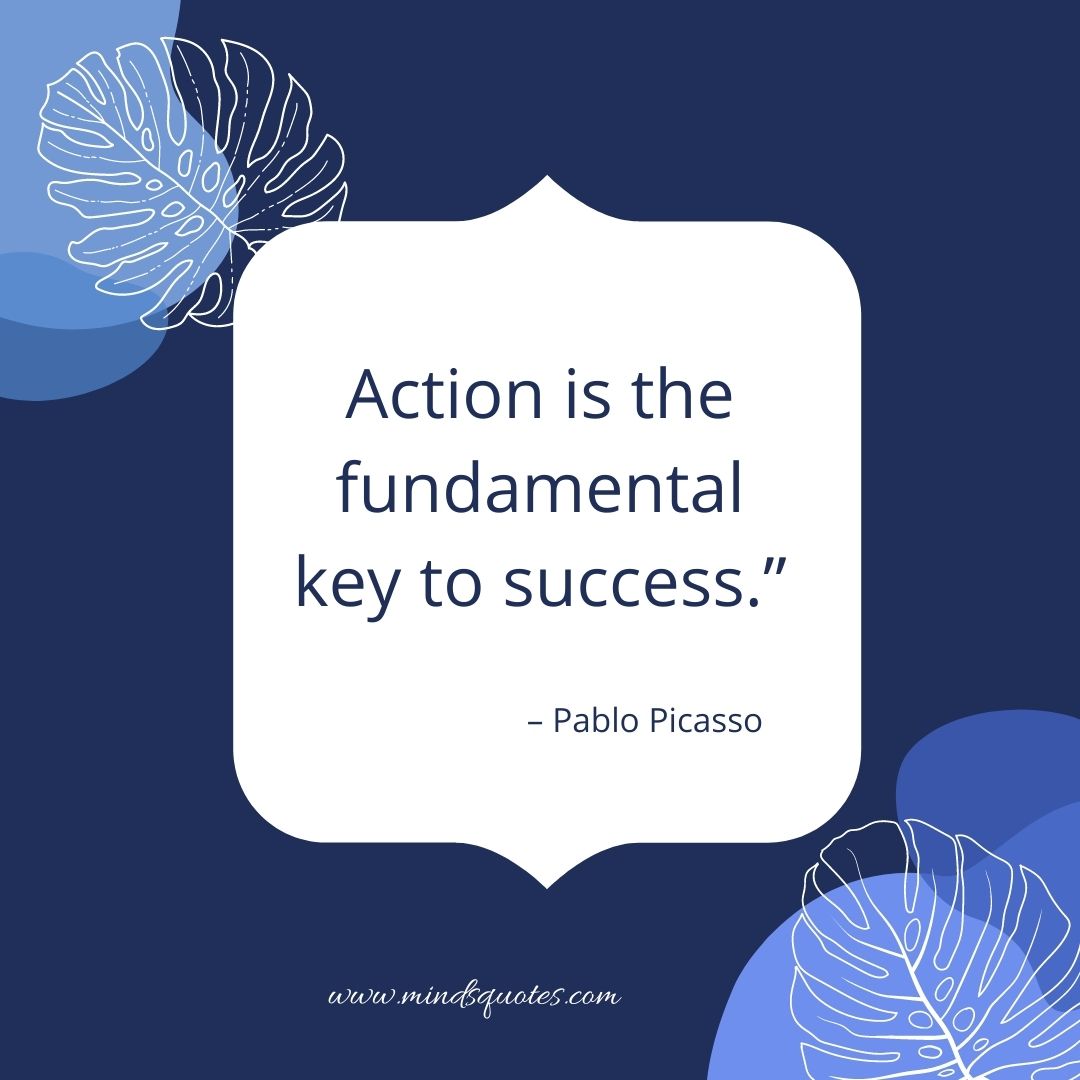 ."If you cannot do great things, do small things in a great way." – Napoleon Hill
"Try not to become a man of success. Rather become a man of value." – Albert Einstein
"You may encounter defeats, but you must not be defeated."- Maya Angelou
"Success doesn't come to you, you've got to go to it." – Marva Collins
Only those who dare to fail greatly can ever achieve greatly." – Robert F. Kennedy
"Doubt kills more dreams than failure ever will." —Karim Seddiki
"Success is a ladder that cannot be climbed with your hands in your pocket." – Mark Caine
Remember that failure is an event, not a person."- Zig Ziglar
"The dictionary is the only place where success comes before work." – Mark Twain
"If you can dream it, you can do it."- Walt Disney
"The starting point of all achievement is desire." – Napoleon Hill
"You always pass failure on the way to success." – Mickey Rooney
"There's no elevator to success. You have to take the stairs."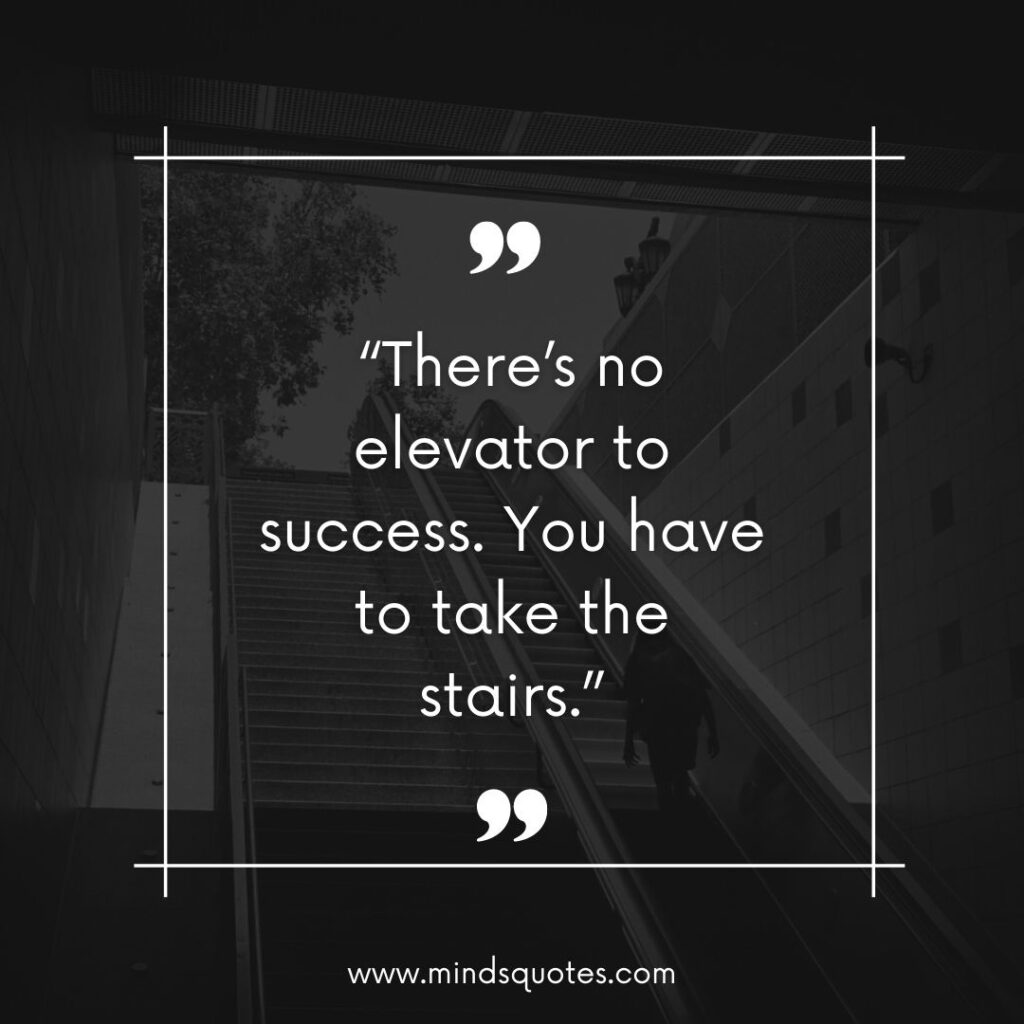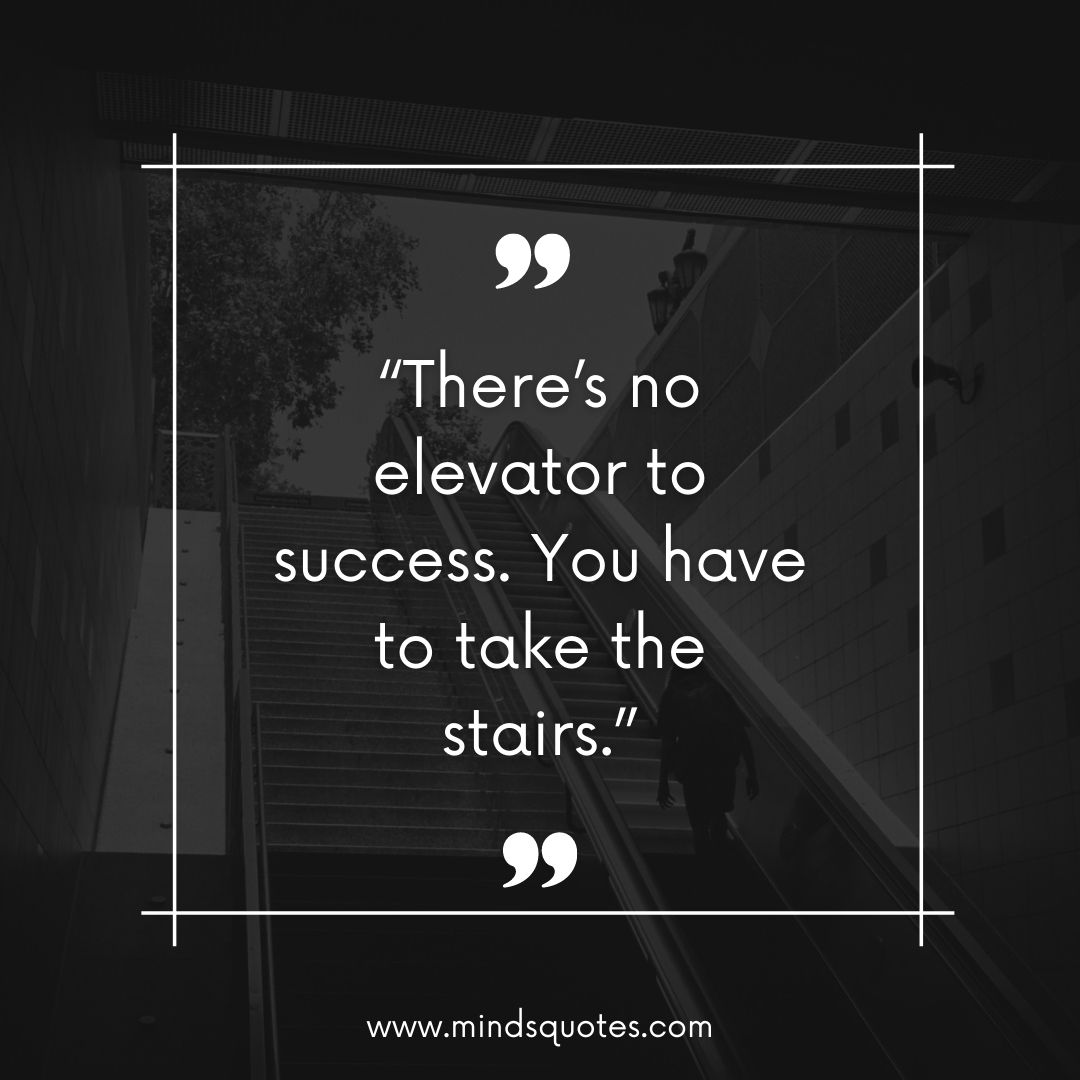 You don't have to be great to start, but you have to start to be great.
"Success comes in cans; failure in can't" – Wilfred Peterson
Thought About Success Motivational Quotes And Success Motivation.
How to stay motivated every day?
Find something that inspires you every day. It can be a personal goal, a quote, a song, or anything that makes you feel good and helps you push forward. When you find yourself feeling unmotivated, take a minute to reflect on what inspires you and try to bring that into your day. Some things that may help include setting goals, focusing on positive motivation, plotting the progress made, breaking up big goals, plotting small wins, and seeking support.
Why are Success Motivational Quotes important?
Success Motivational Quotes are important because they remind us of what is possible if we work hard and stay focused. They provide encouragement and inspiration when we need it most, and can help us stay motivated during challenging times.
How can Success Motivational Quotes help you achieve success?
Some Success Motivational Quotes can help you stay focused on your goals and may encourage you to continue working hard. And help keep you motivated when progress is slow or when you face setbacks.
Why do Success Motivational Quotes work?
There's no specific single answer to this question, but many experts believe that Success motivational quotes work because they provide short and easy-to-remember snippets of advice that can help people stay focused and motivated. Additionally, motivational quotes can help people feel empowered and inspired, which can lead to better productivity and more success.
Conclusion:
Quotes about success can be a great motivator when you are struggling. They are a reminder that anything is possible as long as you are willing to work for it. This article provides a list of some of the best Success Motivational Quotes. If you find them inspiring, please like, and comment on the article and share your favorite quote to help inspire others to achieve their dreams.