March 8th is International Women's Day, a day to celebrate the social, economic, cultural, and political achievements of women.
International Women's Day (IWD) has been observed since the early 1900s – a time when women's rights were a hot topic and suffragettes were fighting for the right to vote. The day celebrates women's achievements – both past and present – and is a time to reflect on how far we have come in the fight for gender equality.
IWD is now more relevant than ever. In the past year, we have seen a global pandemic that has had a disproportionate impact on women and girls. We have also seen a rise in the movement for Black Lives, which has shone a spotlight on the systemic racism and discrimination that women of color face.
No matter where you are in the world, you can get involved in International Women's Day. This year, on International Women's Day, let's commit to taking action to build a better future for everyone.
Women's Day
Women are incredible and unstoppable. They are everywhere from our home to the playground to space. They have the most critical thinking capability and complex biological functions. All the things about a woman are different, even if they think far after from the present situation. Most of the time most people think about the current situation but a woman always thinks ahead of the situation. No one can't guess what they are thinking about, not even the God-like supreme being. Every year 8th of march celebrates International Women's Day.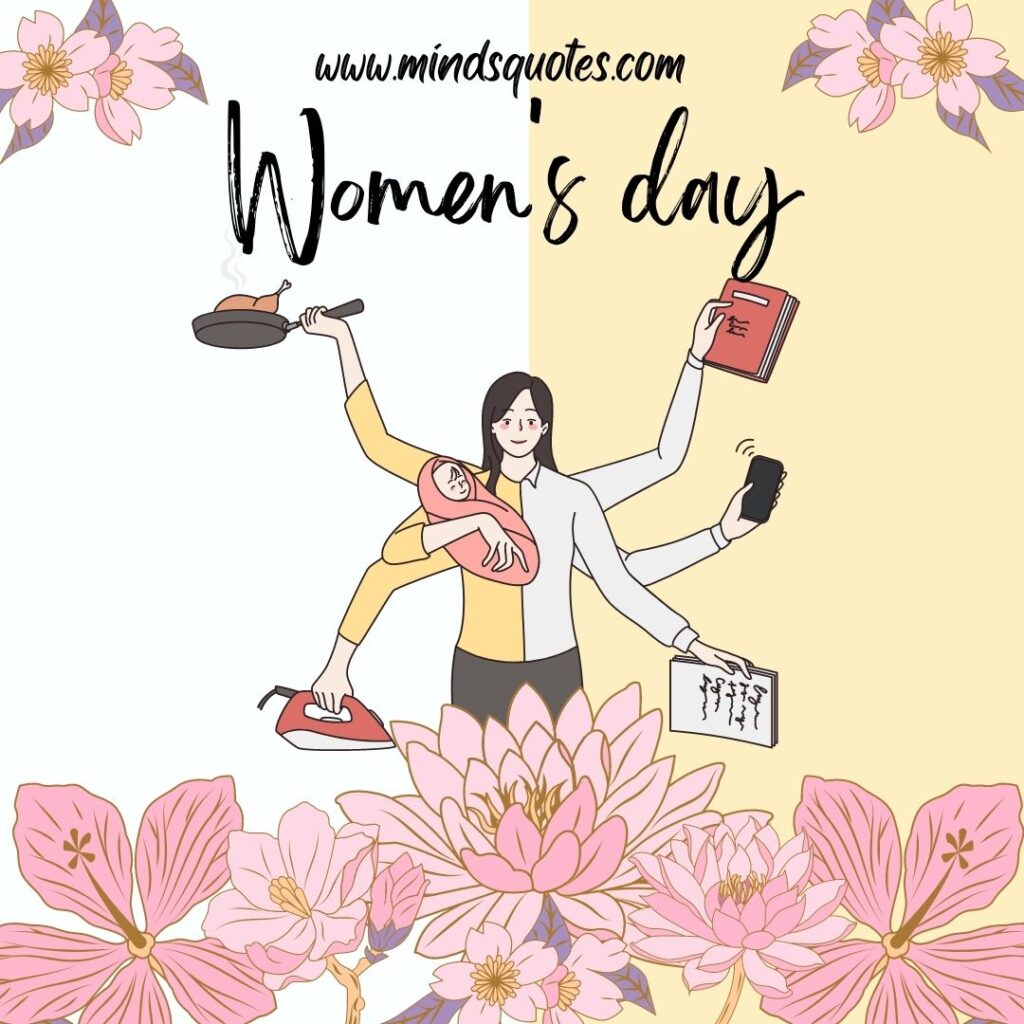 History of Women
This is a story of all women and their struggle for freedom. History says that a woman is nothing but a warrior. Women-led and fought so many wars. Here are some Top Women Warriors in our history, The Iceni queen Boudica in Britannia, led the war against the Roman force. Rani of Jhansi Lakshmi Bai was the "bravest and best" leader in the 1857 Indian freedom fight against British rule. Joan of Arc is a legendary female warrior and also a Catholic saint in Rome.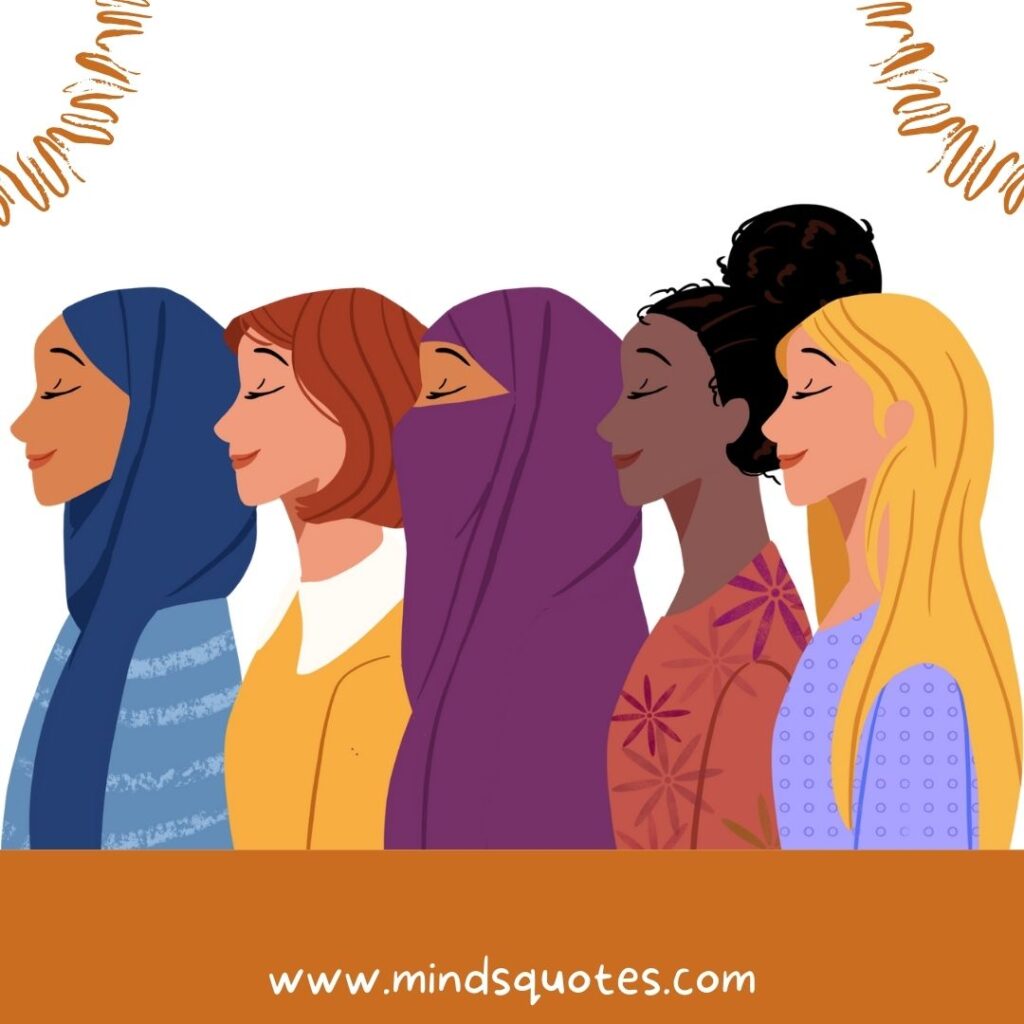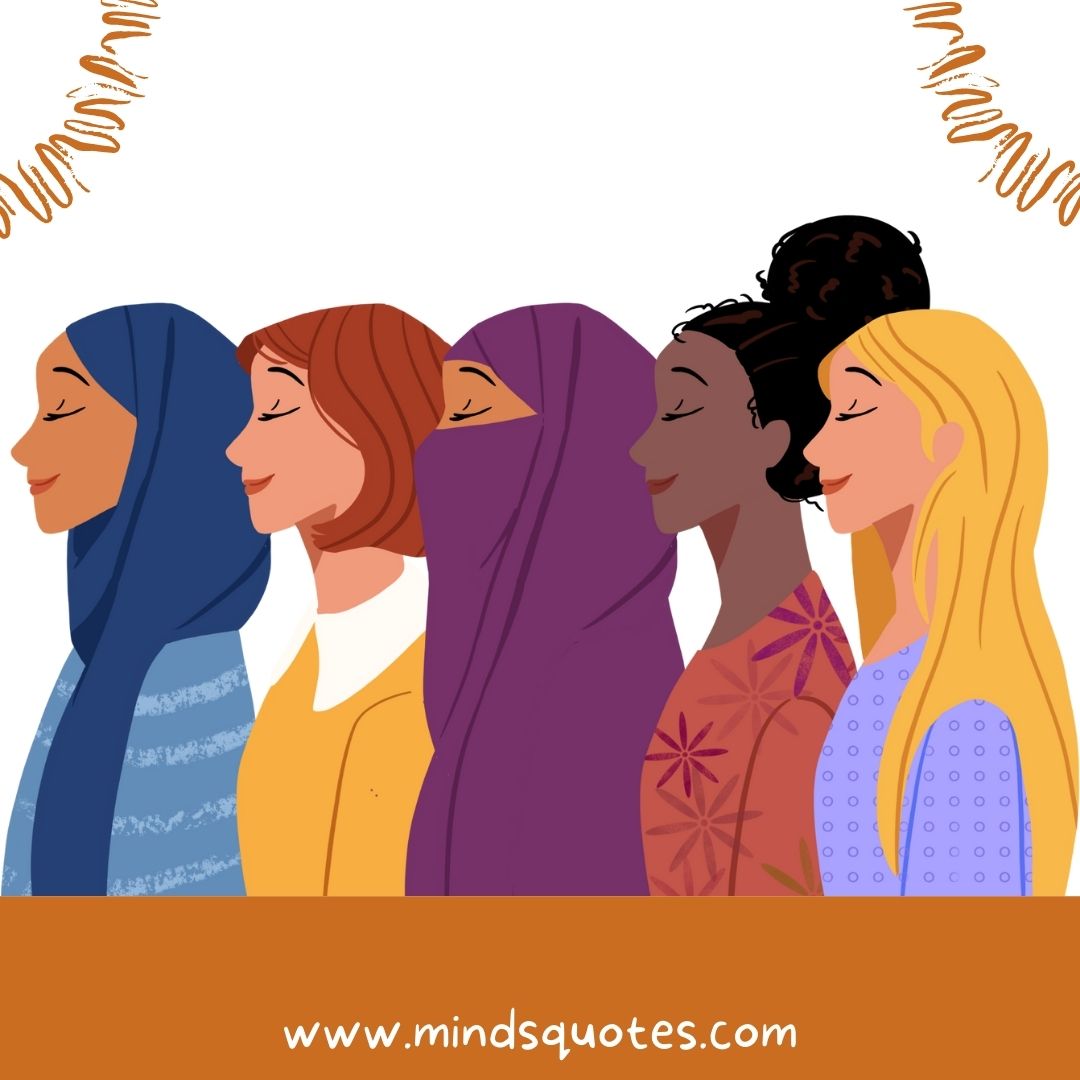 The ruler of the Massagetae Lady Tomyris challenged Cyrus the Great of Persia in a second battle and then killed him. The ruler of the Egyptian kingdom, Cleopatra VII achieved greater antiquity than the Romans or the Greeks. The legendary woman Hua Mulan disguised herself as a man and returned home after years of war without being found out. Queen of Halicarnassus Artemisia I of Caria in 480 BCE, was a commander and advisor to Xerxes at the Battle of Salamis. And there are so many others, everyone is respected and admired by their people and sets an excellent example to inspire other men and women.
Only some fools will have doubts or questions about their warrior spirit. To establish themselves and be admired by everyone makes them unstoppable. All those revolutionary things they did are unforgettable. They fight for themselves and others without any condition. And their fights are still going on. 
Women in Politics
They not just fought well but also served their country as a queen then And now as a prime minister, presidents, chief ministers, and higher positions. The country of peace, Iceland, is famous for women's leadership in the world. Here are some names of The Best Female Politicians of some powerful countries; Helle Thorning-Schmidt, Prime Minister of Denmark in 2011. Angela Merkel, Chancellor of Germany is the most talented women politician in 2015. She has a doctorate in physics from East Germany.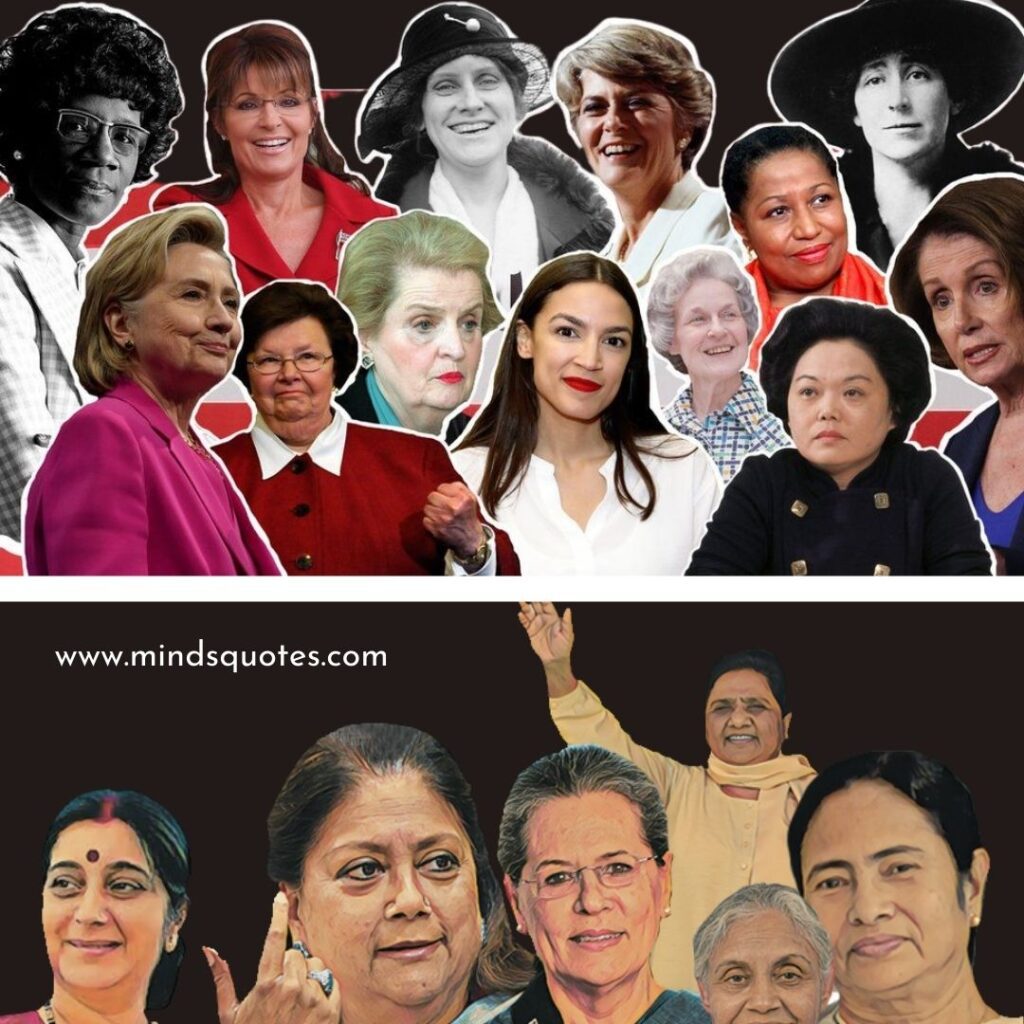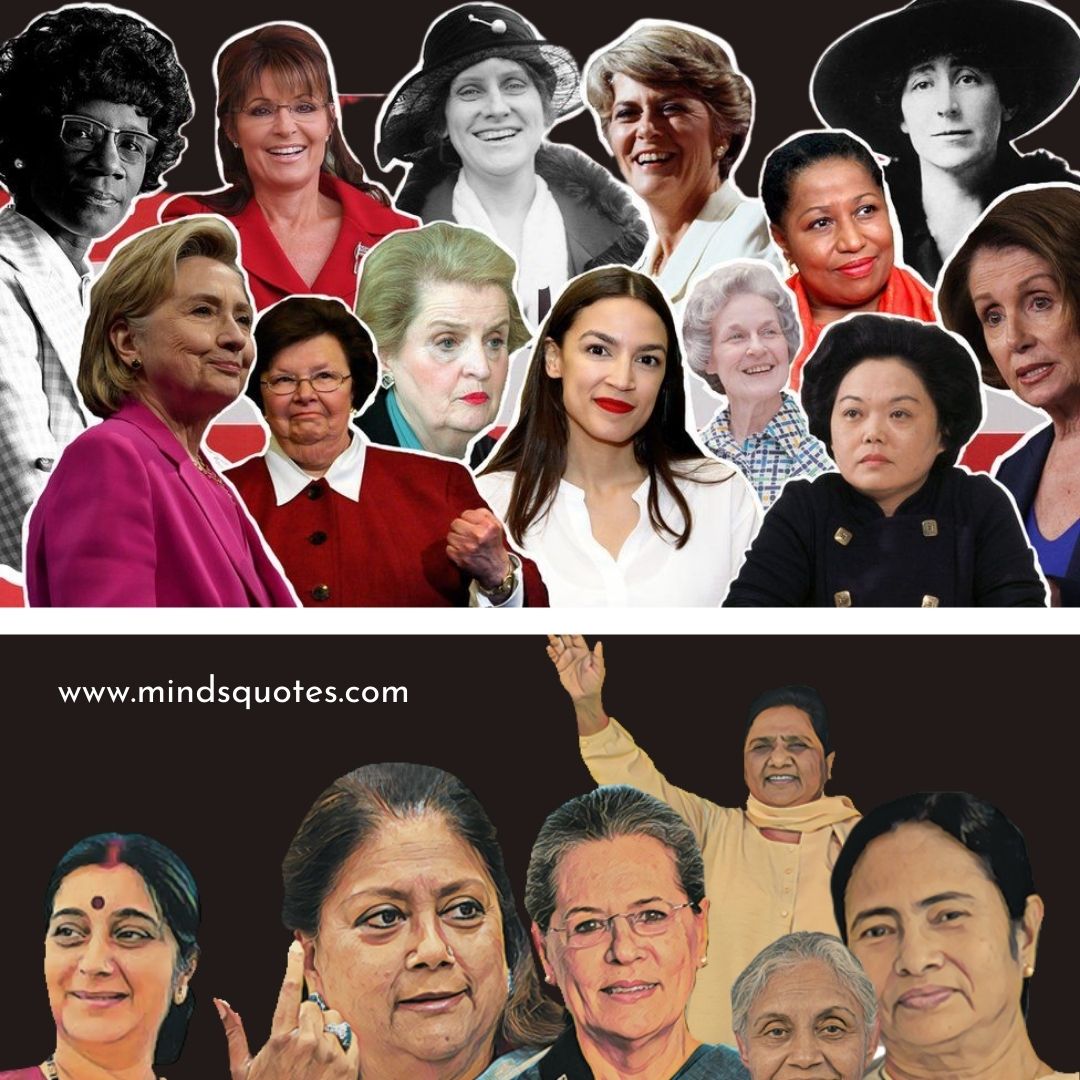 Cristina Fernández de Kirchner became President of Argentina in 2007 and proved herself. Julia Gillard became Australia's first female Prime Minister in 2010. And Pratibha Devisingh Patil is the 12th and the first female president of India in 2007. Everyone in the world knows about the famous queen of England Elizabeth I, Elizabeth II, Elizabeth III, and Elizabeth IV., and the queen of the Egyptian kingdom, Cleopatra. It's not the end of the list, many other countries also have women politicians unfortunately we can't discuss all.
Women as a Mother
Women are everywhere from our home to the international space station. Now it's almost an equal rivalry with men. Who knows, in the future, they'll surpass others in every field.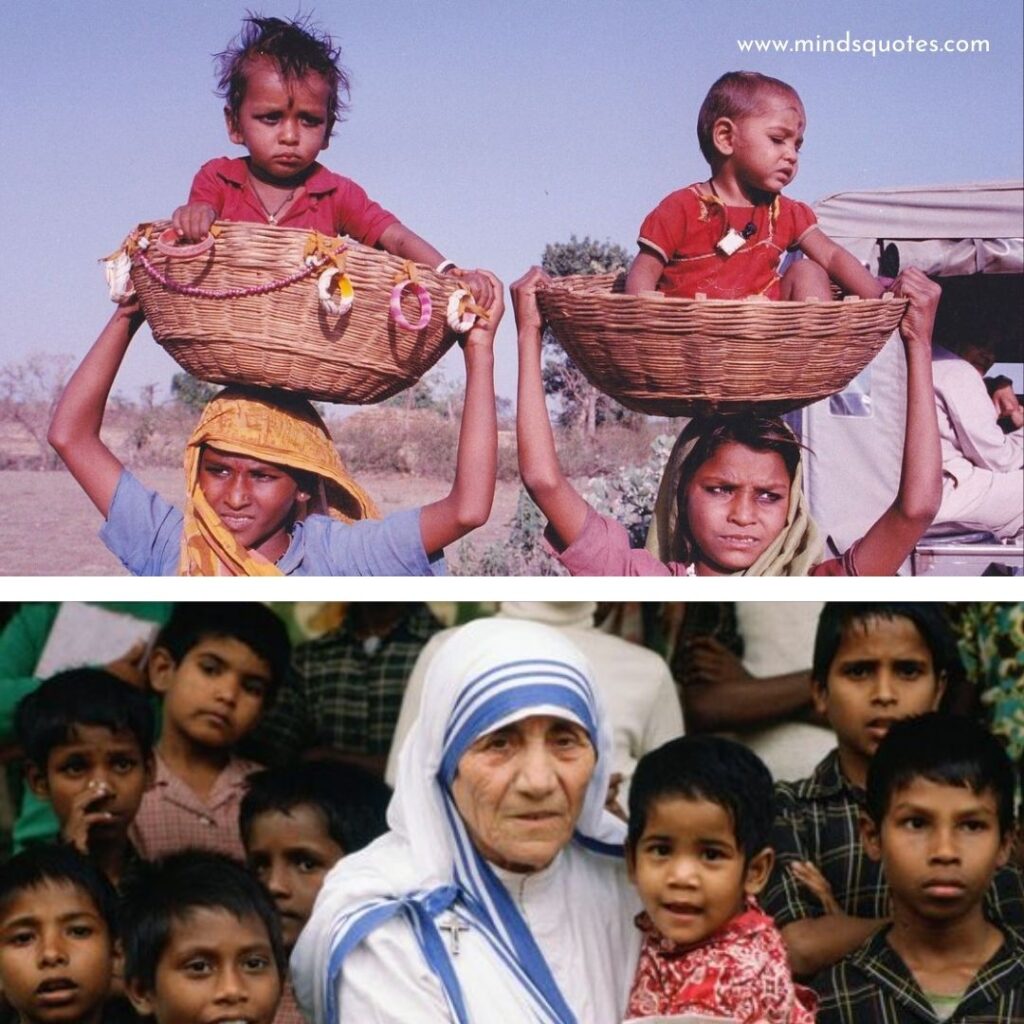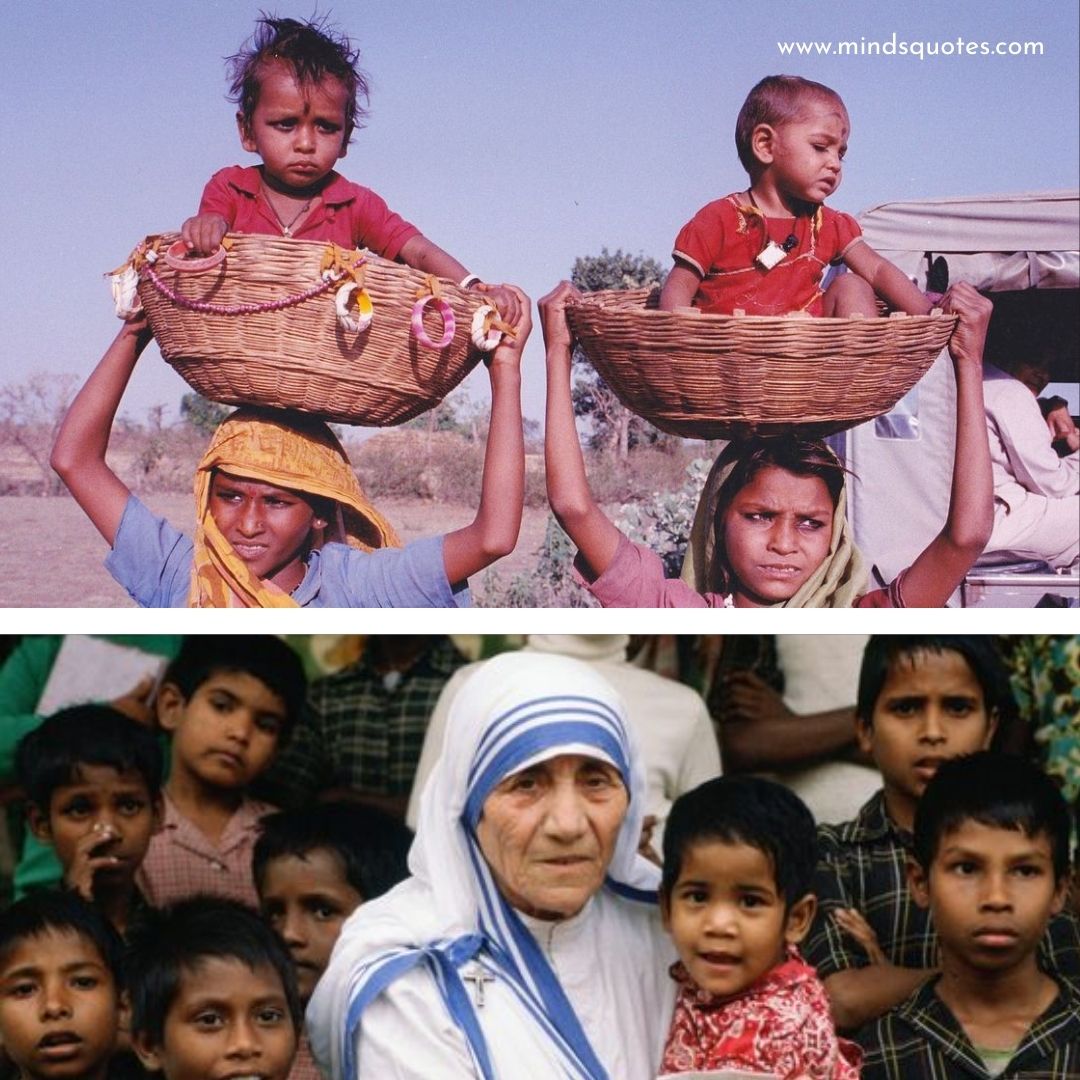 The most intense and emotional condition we show in a woman in their motherhood. A woman as a mother is the most beautiful woman ever. When we think about women the first thing we imagine is a mother. The sacred bond between a mother and her children is unbreakable. There is no such thing that can cut that infinite strong bond, it's the most powerful bond in the universe. 
A mother can do the impossible to protect her children and raise them. They sacrifice themselves for their children and to fulfill their dreams. A mother feels happy when her children make them proud. As a son or daughter keep your mother happy and make them proud of yourself. In the world, there are so many stories about brave, strong, and independent mothers. That inspires everyone and makes people wonder.
Women as Sisters
A woman is not just a mother, but also someone's sister. A girl can be our best friend, playing partner, or our rival. Having a sister on our side is the best gift in our life. When we were kids, a sister was the most reliable and trusted company. In our entire life, many people will come and go but a sister stays with us no matter how difficult the situation. They cover our mistakes and take full responsibility. Because of them, we have a priceless colorful childhood.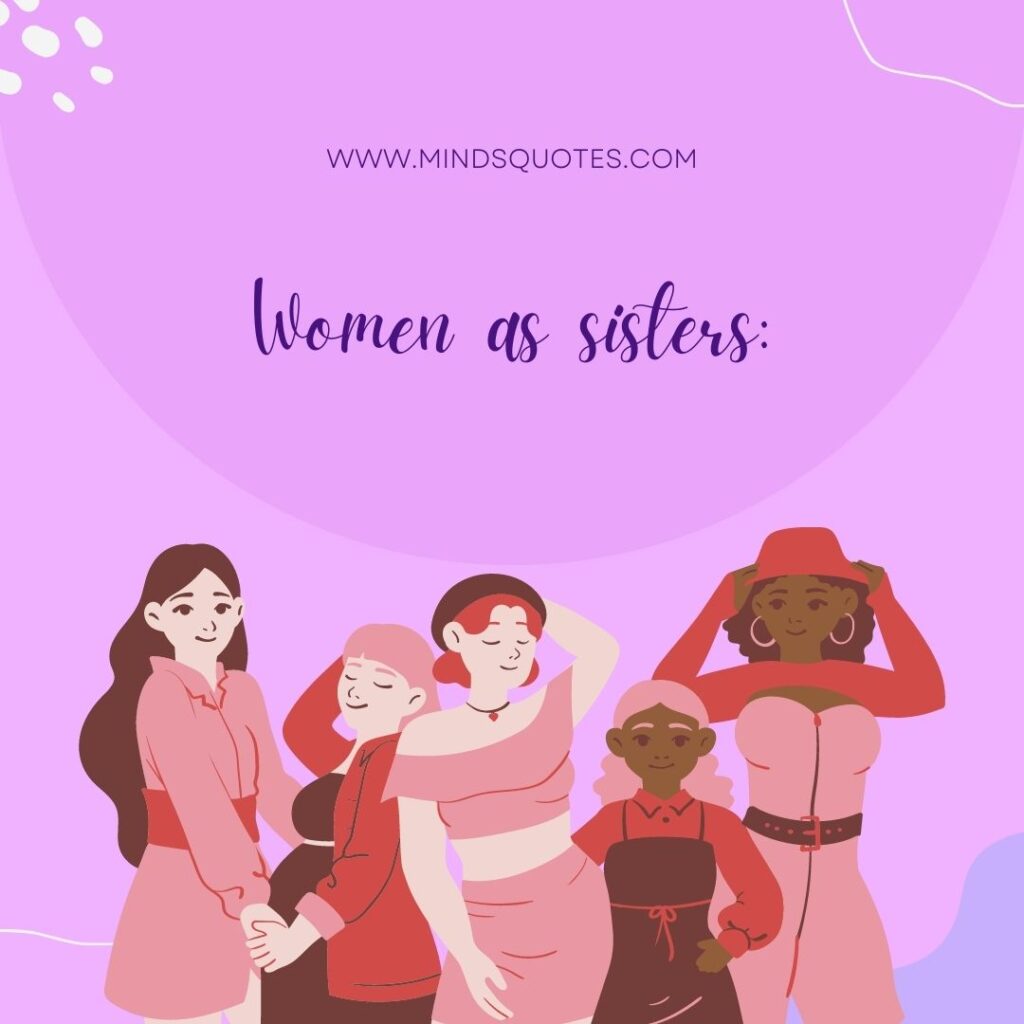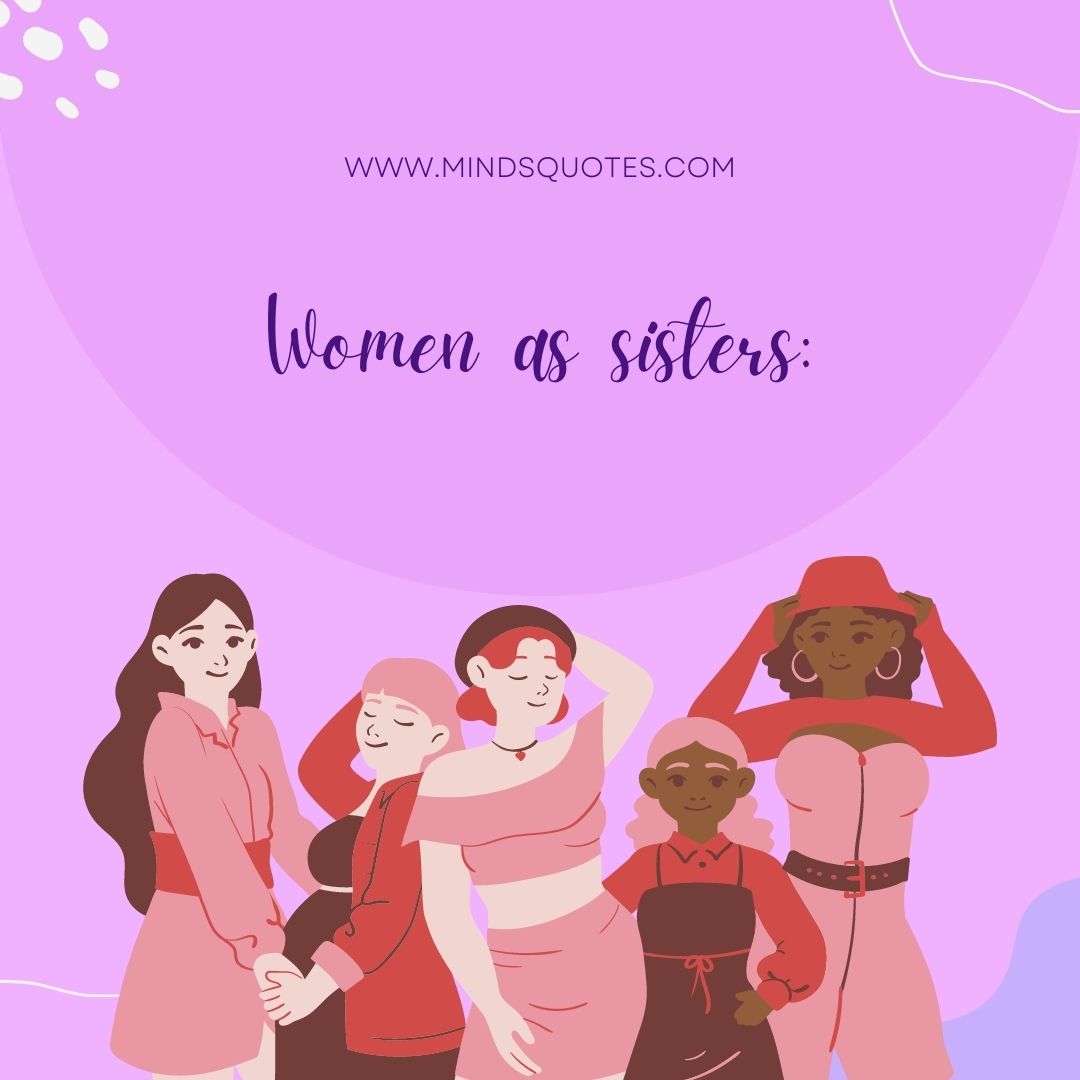 A brother and sister relationship is indescribable. Together they can make the strongest team ever. For a better understanding of the relationship between a brother and sister, you can read our post about Brother and Sister Quotes.
Women as Girlfriend & Wife
A girl or a woman as a girlfriend or wife makes our life wonderful. There are many things that we want to do as a grown-up, but our best friends can't even do that. It's a biological need that every living thing does at a certain age. Because of them, we fall in love, which is the most precious thing in our life. Love can make us do everything, it can change our life. A girlfriend is a reliable trustworthy partner who gives us an advantage in the open world.
They make you their priority in everything. Without any women, the greatest love story will never be created. In love, they play the main role. Love created great poets, poetry, quotes, and stories. Because of the love and love story world's greatest literature Rabindranath Tagore, William Shakespeare, and more people are famous. Not only in literacy, because of them, but so many people also do so many wonderful things. The Taj Mahal in India is one of the seven wonders of the world and it was made by Samrat Shah Jahan to express his love for his wife.
A play the main role to create or bind a family. Without a woman, a house is never going to be home. They sacrifice their career, dreams, and goals for our life and make our families happy. The unconditional responsibility they take to give us a stress-free happy life. Women have manageable and adjustable personality that surprises us every time. Becoming a wife is the middle stage of every woman's life and after marriage, without knowing the environment they manage to live with some unknown people. Beverly and strong willpower give us strong support in our bad times. They motivate us and inspire us in our bad situations when everyone avoids us. 
Women in Business
Women have many forms like they are the direct avatar of the goddess. Every time we see them in any form they make very good progress on that. In their personal life and professional life, they handle it very well. They are excellent in the business, as a representative and in the advertisement of any company for marketing and making a good impression on customers. We show most companies hire women as their product or brand ambassador. There are some businesses that women can handle better than men.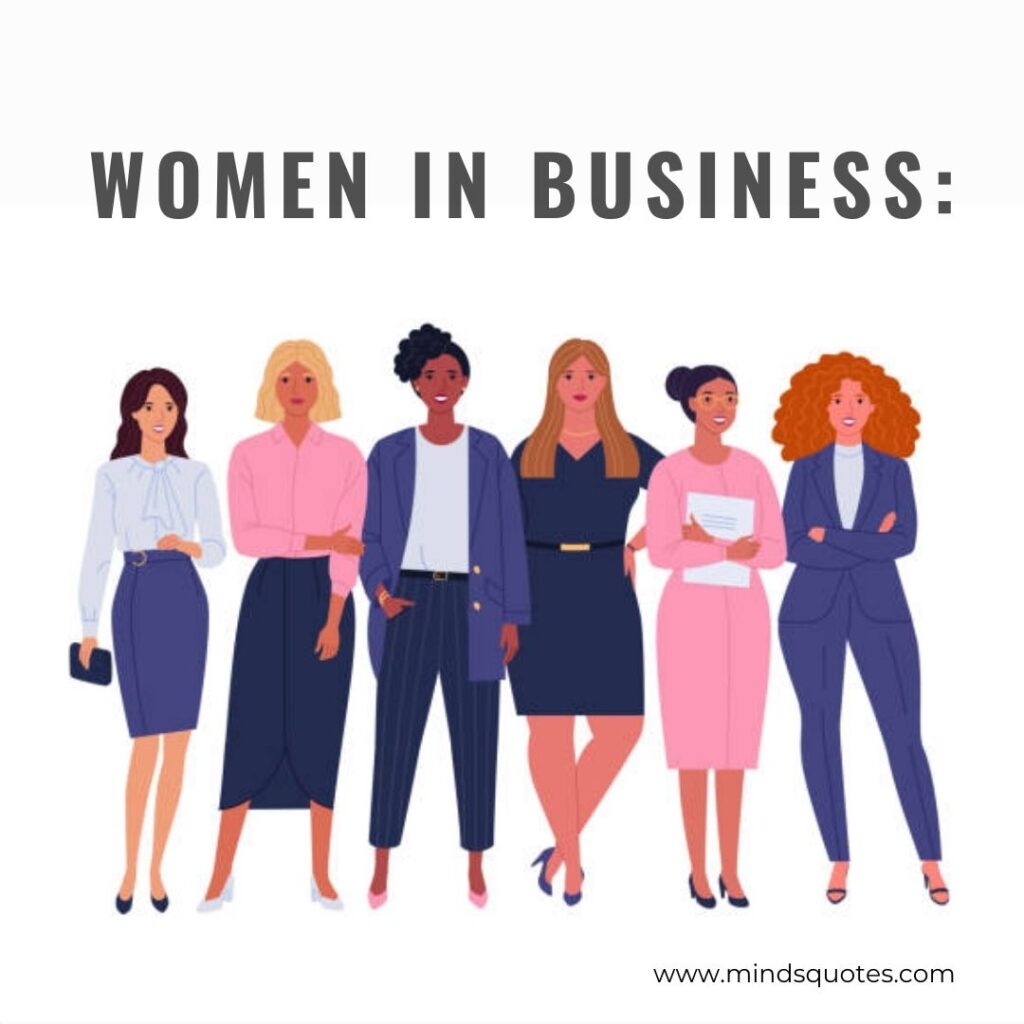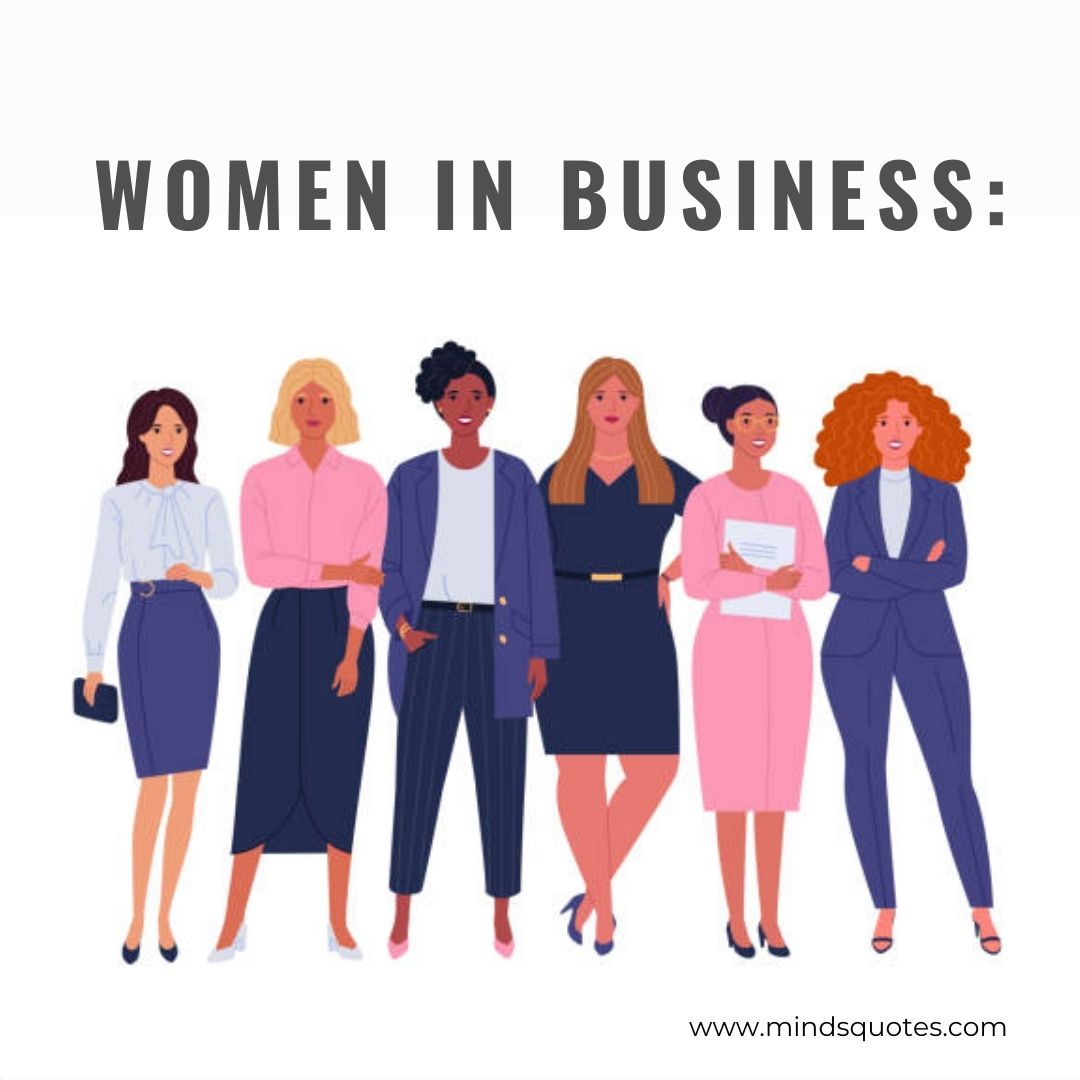 So many companies have women as bosses. Sonia Syngal is president and CEO of Gap inc. and also a female CEO in the fortune 500 in 2020. The president and CEO of CVS Health corporation Karen S. Lynch is the 4th CEO of the fortune 500 in 2021. When a woman becomes a businesswoman they look more gorgeous than ever. Women are not only in business they are good at any office work. And some companies only hire women for precise and expensive careful work.
Women in Science
Now almost all women participate equally in every work. In laboratory research, women always surprise us. From history to the present there are so many names. The famous scientist Marie Curie is the first female to win two Nobel prizes in two different fields: physics and chemistry.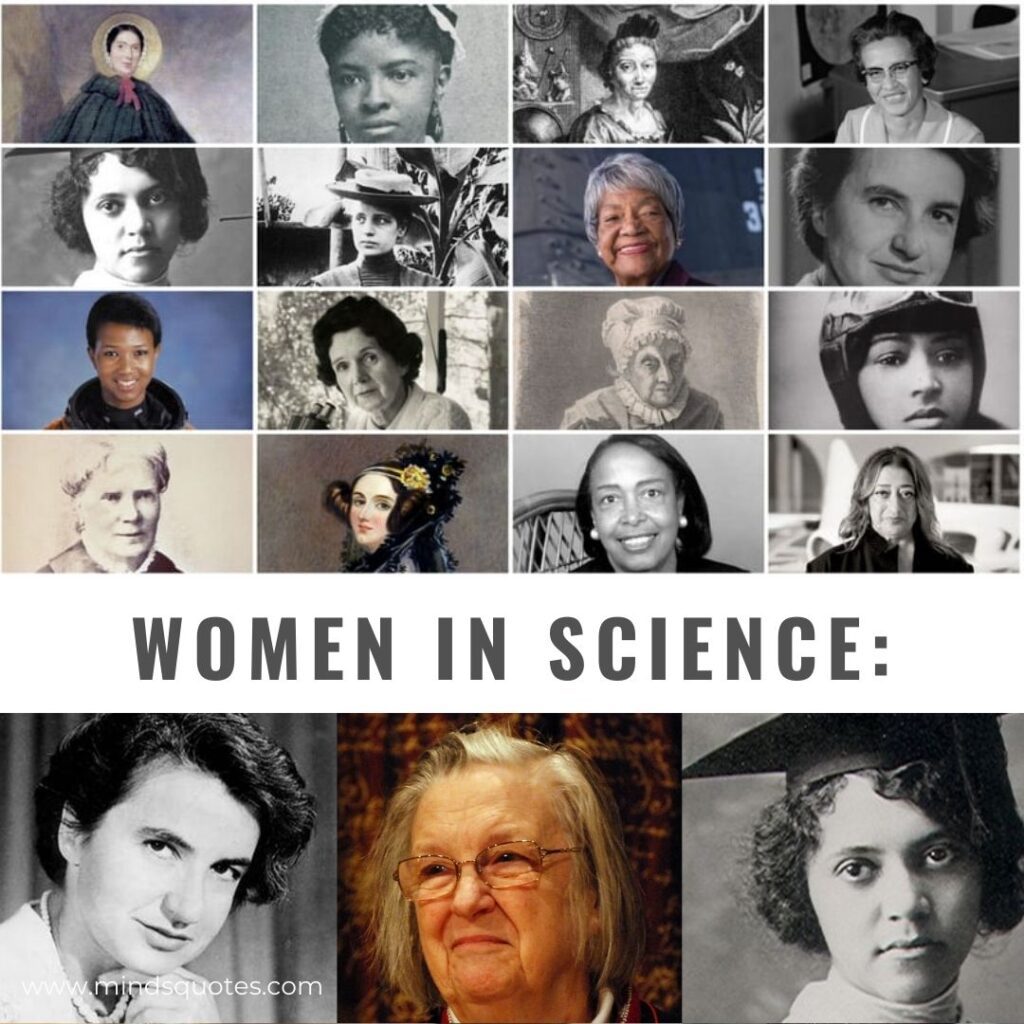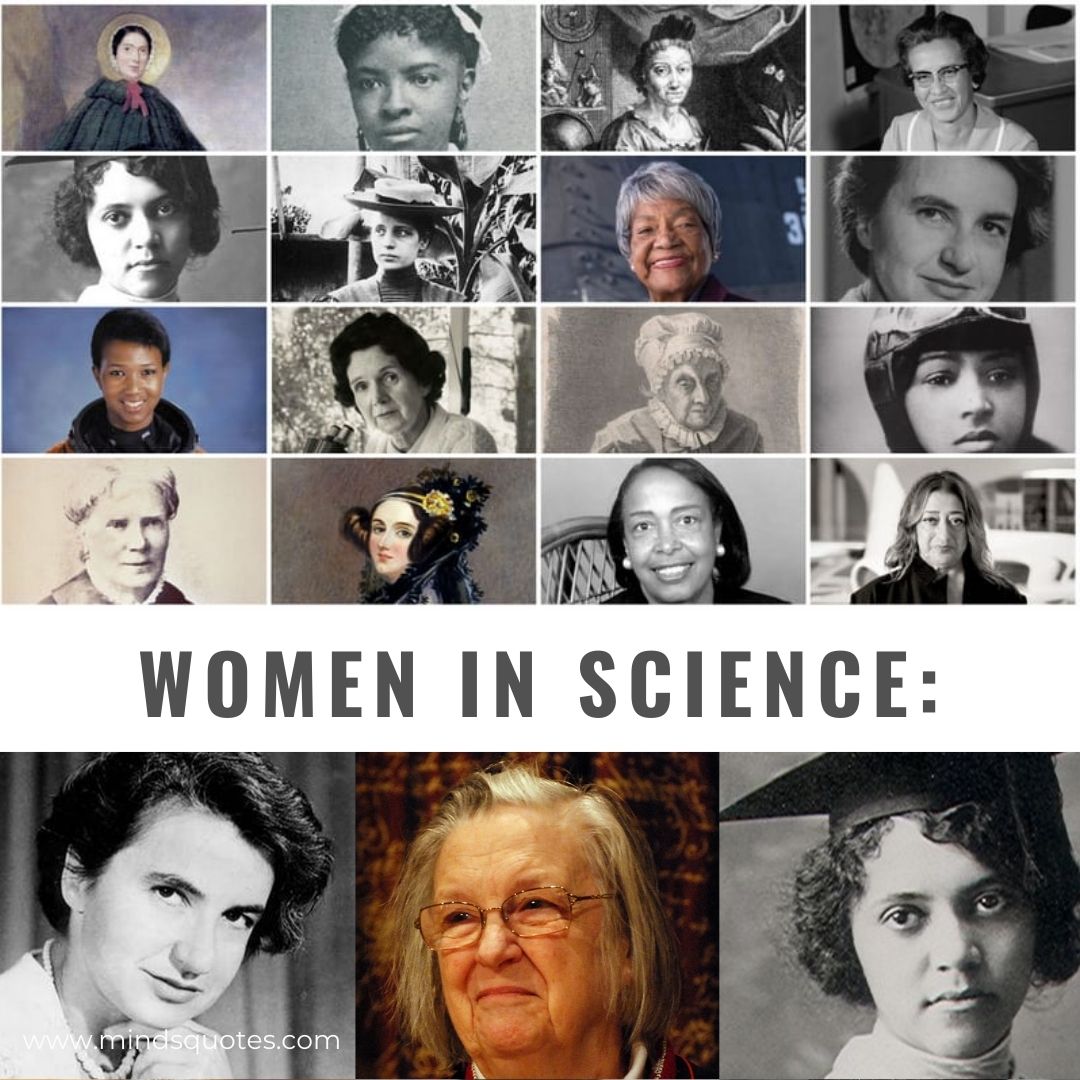 Because of their complex and different thinking patterns, they make remarkable discoveries in science. Not only in lab research, but they are also very good at field research. Elizabeth Blackwell is the first woman to graduate in medical science from the United State. She helps poor women as a health activist and founder of a medical school in England.
Women in Sports
 In sports, women are very excellent. Almost every game has a female version, their hard work and struggle make every game special. From the indoor game to the outdoor big game they successfully take their place. Hou Yifan is the most-rated and youngest chess grandmaster right now in 2022. She was the champion of the women's world championship from 2010 to 2015. Now in the outdoor most famous game, football and cricket, women are playing wildly. The Best FIFA Women's Player in 2021 is Spanish women Alexia Putellas. in cricket Alyssa Healy from Australia and Mithali Raj from India is the best women batsman and Jess Jonassen from Australia is the best women bowler in the world.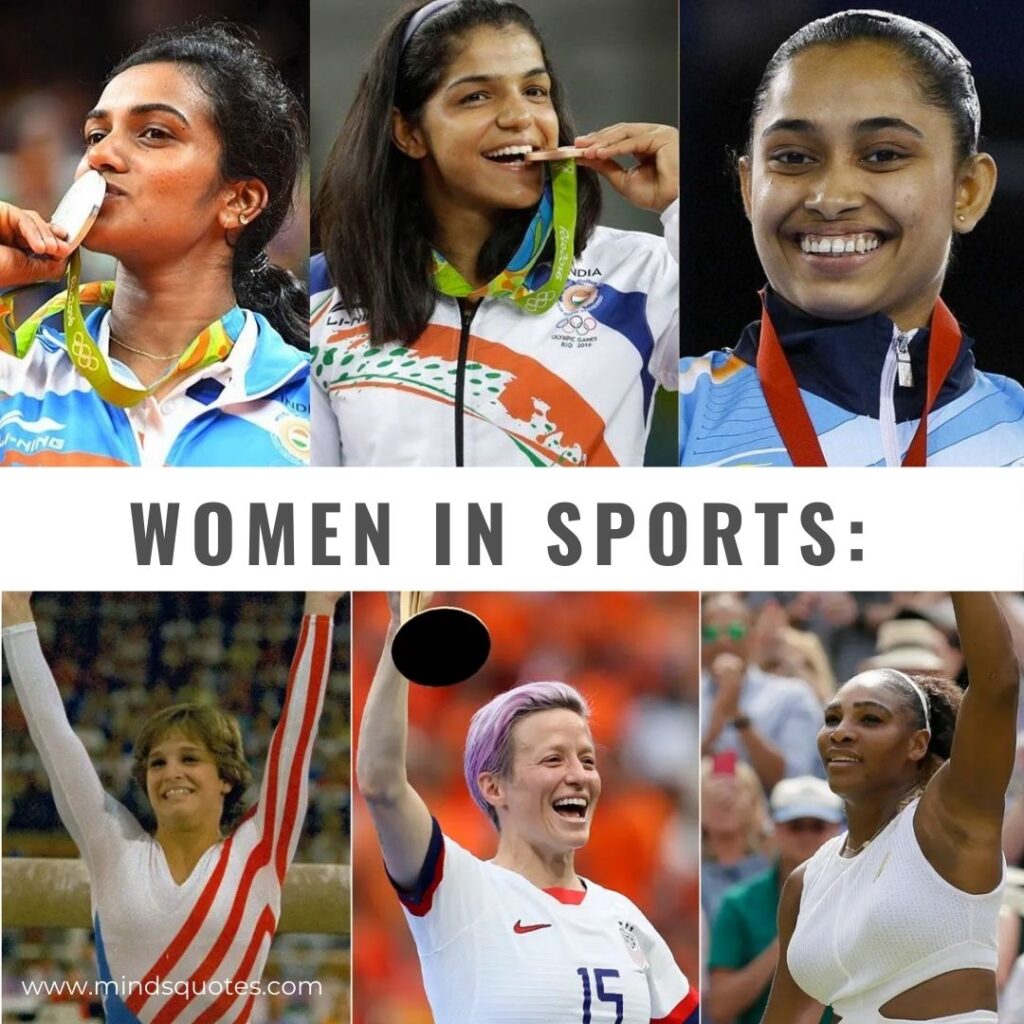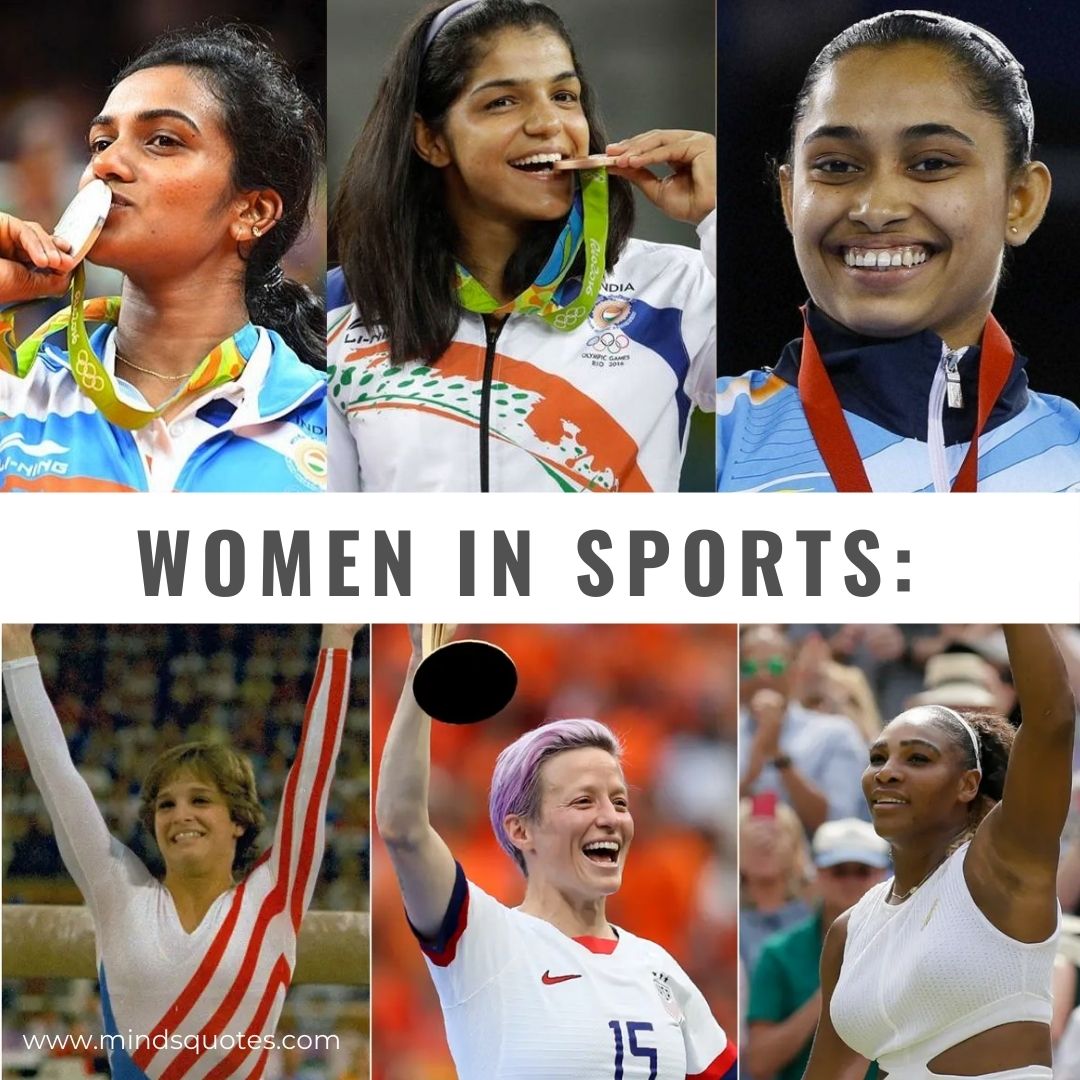 They are also quite excellent in engineering, Medical science, acting, and much more. In the film, industry women are far better than men, like they are born for this. Not only acting, singing, and dancing they made more progress than others. They indeed have more fan followers. Every woman has a mother nature and because of it, they become more expert as a medical surgeon, nurse, caregiver, and more. It's very hard to decide who is the best in every position. All those women's struggles are truly very inspirational and motivational.